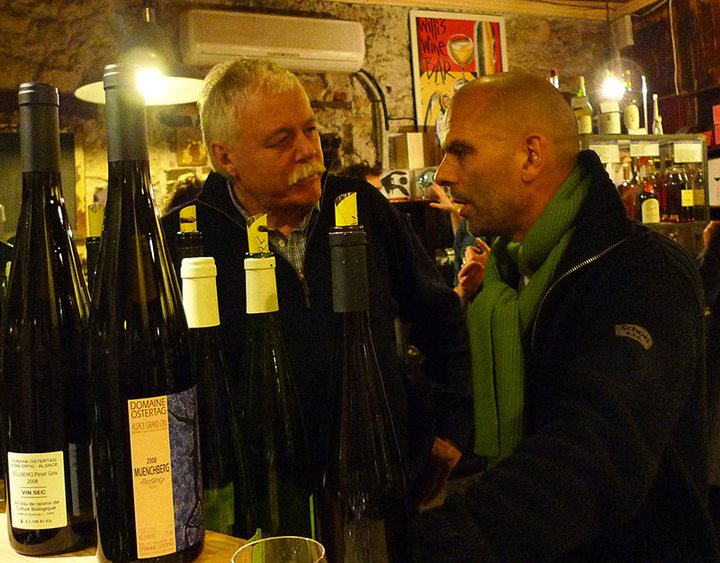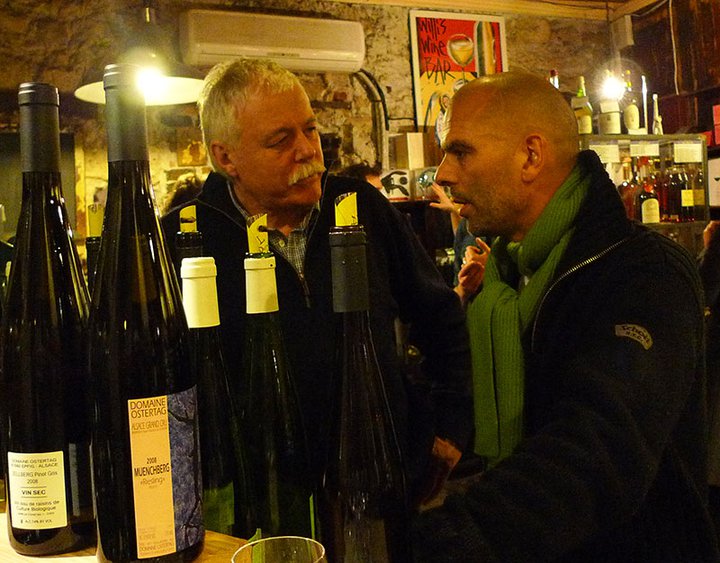 Paris food & wine events for the weekend of December 10-12

Parties
Free Wine Tastings
December 10 (Friday) at La Dernière Goutte: a free "2 1/2 Happy Hours" tasting with wine and cheese from 5-7:30pm at 6 rue de Bourbon le Château, 75006.
December 11 (Saturday) at Les Caves Taillevent: a free tasting of suggested holiday wines, "Noël provençal: quels vins pour le sublimer?" From 10am-5pm at 199 rue du Faubourg Saint-Honoré 75008.
December 11 (Saturday) at La Dernière Goutte: a free tasting with Isabelle Champart from Mas Champart (Saint-Chinian), Jean Gardiés (Cotes du Roussillon Villages) and Champagne maker Franck Pascal, who will be pouring the prize-winning Sagesse Brut Nature and other bubbles. From 11am-7:30pm at 6 rue de Bourbon le Château, 75006.
Paid Wine Tastings
December 10-11 (Friday & Saturday) at the Carrousel du Louvre: Le Grand Tasting, a two-day tasting event hosted by Bettane & Desseauve and featuring winemakers from all over France, including many top producers from Bordeaux, Burgundy, and Champagne (consult list here). The price of entry is €20 for one day and €25 for both days and includes a Riedel wine glass for tasting. From 10:30am-8:30pm on Friday and 10:30am-7:30pm on Saturday at 99 rue de Rivoli, 75001.
December 10-12 (Friday, Saturday & Sunday) at L'Espace Beaujon: Buvons Nature, a tasting of vins natures (organic and unsulphered wines) featuring Giles et Catherine Vergé, Jean Pierre Robinot, Sébastien Riffaut, and many other producers. Entry for the public is €5 (and free for wine/restaurant industry folk). From 6pm on Friday night to 9pm on Sunday night (sorry, their details are not more specific than that) at 208 rue du Faubourg-Saint-Honoré, 75008.
December 11-12 (Saturday & Sunday) on the river: Verre Bouteille, a tasting event that takes place on the péniche Melody, a river boat that's docked across the Seine from the BNF (national library). Twenty-two producers will be on board to share their organic and biodynamic wines, including the Gourdons from Château Tour Grise as well as Pierre & Catherine Breton. Entry is €5 and includes a tasting glass. From 11am-8pm on Saturday and 10am-6pm on Sunday, on a boat near the Pont de Tolbiac on the eastern side of the Seine (map here).
For more food and wine happenings, check out our calendar of events.
Thanks to Amy Lillard and Phyllis Flick for helping us to keep on top of these events! If you have information to contribute about Paris food and wine events, send an email to parisbymouth@gmail.com