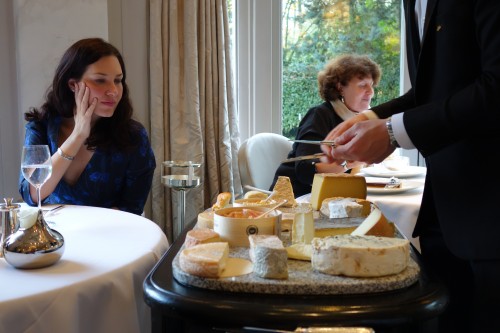 Paris restaurants with three Michelin stars
In 2014, we visited every Paris restaurant with three Michelin stars in an effort to understand, compare and ultimately recommend the best restaurants for haute cuisine in the city.
That was eight years ago, and surely a few things have changed. All the same, we're not planning to repeat the effort.
Back in 2014, we tested the most affordable lunch menu to have some consistency between the restaurants. We still managed to spend more than 7,000 euros on our anonymous research. Since that time, more than half the three-star restaurants have dropped their lunch service entirely, and the price of repeating this research has accordingly doubled.
And also, now that we've experienced and are no longer intimidated by the highest tier of haute cuisine, we can admit that it's not the most interesting way to eat in Paris. And there are very few people who can easily drop 1,000 euros on dinner. That's not the majority of our readers.
But if that's you, or if you're just curious to read about our adventure testing all the three-star restaurants in Paris, click the article below to read our ranking of favorite three-star restaurants in Paris. Scroll past that to learn more about individual restaurants that hold three Michelin stars.