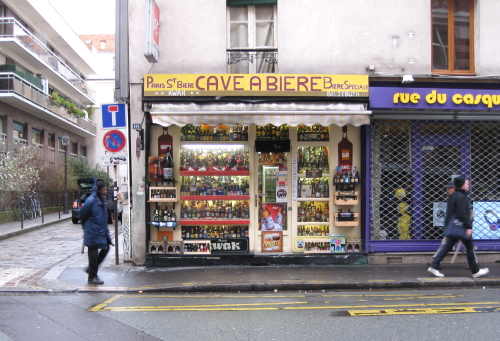 Address: 101, rue de Charonne, 75011
Hours: Open every day noon-2am (closes at midnight on Sunday)
Telephone: +33 1 74 30 44 49
Facebook
An alimentation génerale turned beer shrine, this tiny shop still carries convenience food alongside its floor-to-ceiling shelves of good beer. The owner is an enthusiastic amateur, excited to learn more about beer (especially American beer) and increase his already impressive selection.  A refrigerated case promises cold beer to go, and the shop is open until very late on weeknights, just in case. Average prices for 33cl bottles range from 3-4€; 75cl bottles 7-10€. Notable brews include John Martin's (Belgium), Brasserie à Vapeur (Belgium), Sierra Nevada (USA), Goose Island (USA).