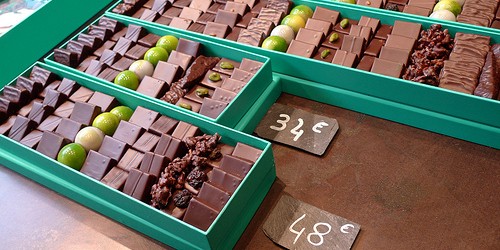 Big Fire at Patrick Roger Workshop
Purveyors of fine chocolate in Paris are suffering major losses this year. Back in February, Denise Acabo's beloved chocolate shop L'Etoile d'Or was rocked by an explosion. Then yesterday, Patrick Roger's atelier in Sceaux suffered a major fire.
There were no (human) casualties in the fire that broke out on around 3pm, but production of those delicious pralines and bonbons has of course ground to a halt.
To more fully grasp how awful this is, check out David Lebovitz' video documenting the delicious work that took place in (and hopefully will return soon to) this atelier.
Read the article from Le Parisien (in French), A Tabula (in French), L'Express (in French), or follow Patrick Roger's Facebook Page for further updates.