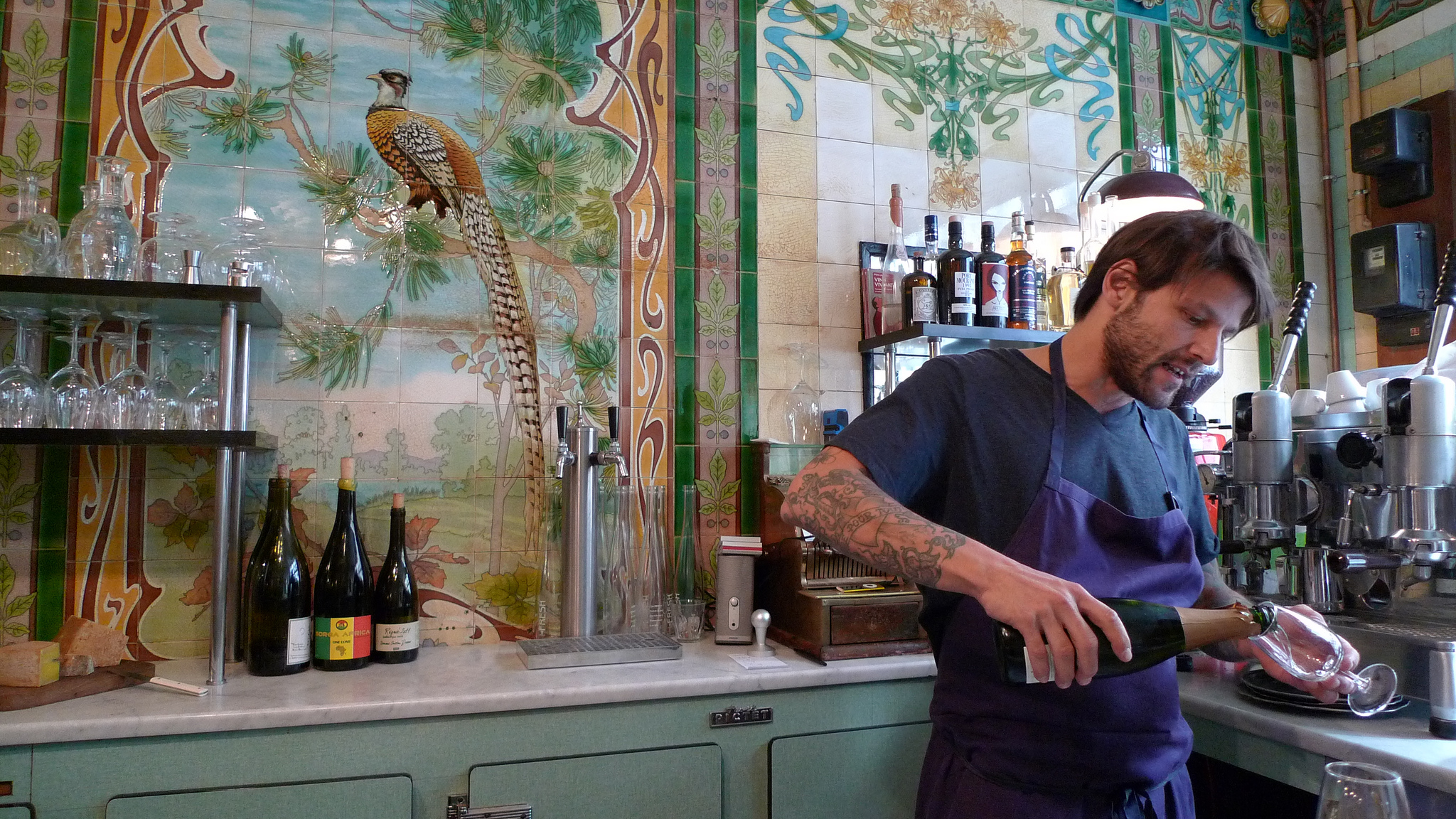 Pierre Jancou leaves Heimat, plans new restaurant
Pierre Jancou, previously of La Cremerie, Racines and Vivant, has left his post as manager at Heimat after just one year and will open a new restaurant in March.
Although his contract reportedly bound Jancou to Heimat for at least two years, Jancou tells Paris by Mouth that he felt one year had been enough to do what he wanted there and that his exit was amicable.
"I put a good team in place," he says. "But it's a big restaurant, 60 covers, and I realized it wasn't my thing."
By contrast, Jancou's new restaurant, for which he is yet to find the perfect name, will seat just 26 to 28 people in a 1900s-era café situated on rue Servan in the 11th arrondissement. Jancou himself will handle all of the cooking with the aid of just one commis-slash-dishwasher in an open kitchen behind a large bar. "I've had enough of young people in the kitchen," Jancou says. "I realized that this is where my talent lies, cooking in my kitchen, and I want to go back to that."
The menu will reflect Jancou's love for all things Italian, with fresh homemade pasta on offer at least once or twice a week. He plans to import some products from Italy and source others closer to home. The wine list – which history tells us will be excellent – will feature wines from as far afield as South Africa as well as France, Italy and Germany. Jancou tells us that his priority is to have a "human connection" with all of the producers he works with. "I'm working with the people that I like, and cooking what I like," he says. "This will really be like eating at my house, like you're at my place in the South."
Each day will feature a plat du jour for around €15-17, and Jancou says that overall the prices will be reasonable. "This is still a somewhat working class neighbourhood," he explains. "That's one of the things that I like about it. So the prices need to reflect this."
The prolific Jancou believes this will be his last project in Paris, and he imagines staying here another five years. After that, he says his dream is to move to a farm in the country, perhaps in his native Switzerland.
"I've already shown what I can do," Jancou says. "I don't need to prove myself. So in this restaurant I'll just do the things that I like – no pretension."
Jancou will pick up the keys to the new space at the end of December. It will then undergo two months of renovations before opening – if all goes according to plan – in early March.
Related Posts