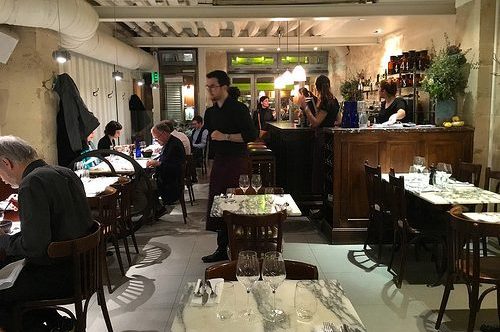 Unless you're on an all-chocolate diet, this can be a frustrating food neighborhood. Prices are high and quality is sometimes questionable. But with a batch of new openings over the past two years to add to our old favorites, we're no longer stumped by the (frequently asked) question: "I'm staying in Saint-Germain. Where should I eat?"
Best for Breakfast or Afternoon Coffee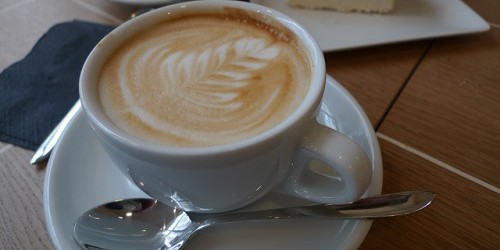 Coutume – One of our favorite coffee shops in the city, Coutume serves light & healthy breakfast, brunch and lunch fare. Their very popular brunch is typically slammed on the weekends. Closed Monday.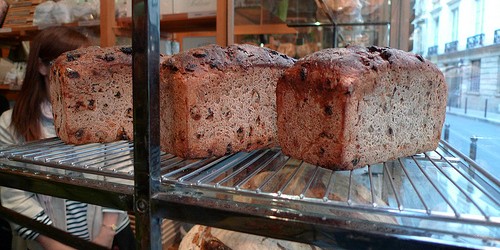 Poilâne – One of the great bakeries of Paris, and not a baguette to be found. The individual rustic apple tarts, cooked in a wood burning oven, are a favorite breakfast treat on the run. If you prefer to linger, grab a table and a café au lait next door at the Comptoir Poilâne. Closed Sunday.
Colorova – Sunday brunch is a specialty, as are the colorful pastries at this vibrant and playful tea salon. Opens at 10am for breakfast and remains open for light lunch or snacks throughout the afternoon. Closed Monday.
Boot Café – One of our favorite cafés in the Marais recently opened a St-Germain outpost on the charming rue des Grands Augustins. It's cozy (not as tiny as their Marais location) with a handful of seats where you can enjoy your coffee and baked goods. Open every day, but not until 11am.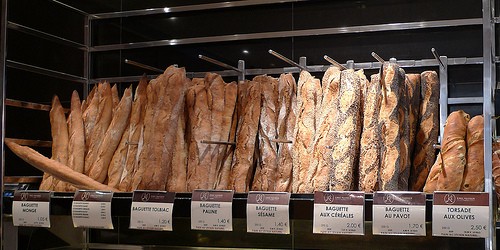 Eric Kayser – Don't let the multiple locations fool you into thinking that this is some kind of mediocre chain bakery: The breads at Kayser are excellent. The location in the 6th has a few small tables for on-site eating. They sell sandwiches at lunchtime, too. Closed Sunday.
Best for Lunch
Little Breizh – Forget that crêpe cart outside the Métro exit and head here for a proper buckwheat galette (made with organic ingredients, to boot) and a cup of cider. Kid – and wallet – friendly. Open for dinner, too. Closed Monday.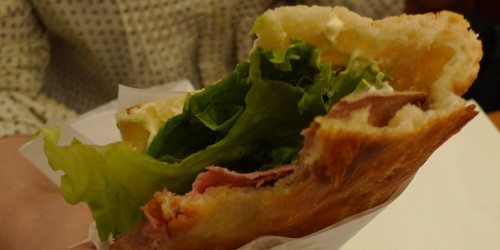 Cosi – When a sandwich is all it takes, go for one of the best in town, served in a pocket of warm, focaccia-like bread that's straight from the oven. You can eat on-site, but when the weather's nice, grab one to go and stroll down to the Seine. Open everyday for lunch and dinner, too.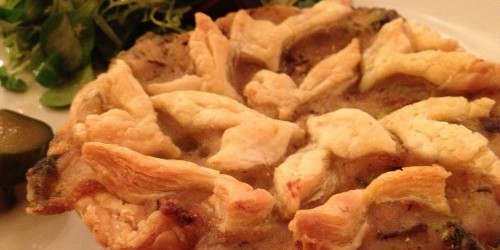 Treize – We loved this cozy spot packed with southern hospitality, biscuits, savory hand pies, salads and slices of layer cake. They're closed from March through May of 2018, but they'll be reopening at a fabulous new location at 5 rue des Medicis near the Luxembourg Gardens in time for summer. We'll keep you posted when we learn more details.
Best for Apéro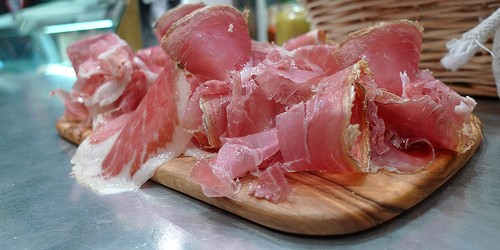 L'Avant Comptoir – We'll always go back here for the ham croquettes and well-priced wines, despite uneven service and the crowd that packs into the recently renovated but still standing-room-only space during prime time. If you've been before and are looking for newer options, they've expanded their empire to include the seafood-oriented  L'Avant Comptoir de la Mer next door, as well as L'Avant Comptoir du Marché inside the covered Marché Saint-Germain at at 14 rue Lobineau. All locations are open every day of the week.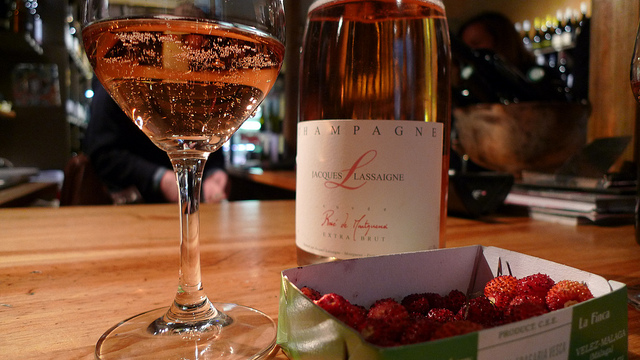 Bacchus et Ariane – If you're looking for something more intimate (and full of locals), head instead to this wine shop situated along the eastern edge of the covered Marché Saint-Germain. Georges Castellato, the caviste who runs this small wine shop, is a gem. He maintains a few tables on the sidewalk and a few bar stools instide for those who want to sip something by the glass or the bottle. He has an excellent selection of grower's Champagne and will usually turn a blind eye if you want to unwrap and nibble a cheese purchased from Twiggy at the Fromagerie Sanders inside the market.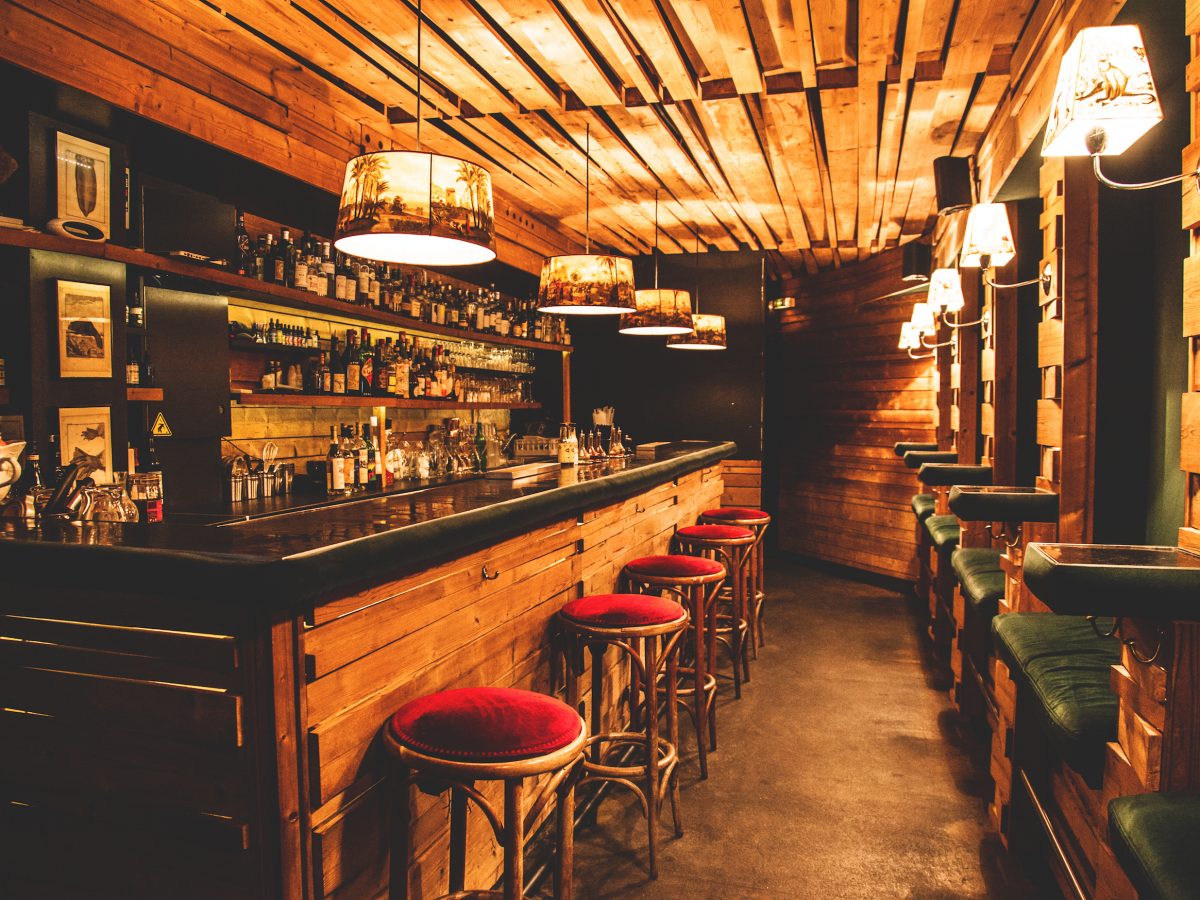 Feeling more like a cocktail? Gin & tonics are the specialty at Tiger, with more than six variations on the standard available, all made with Tiger's homemade tonic (closed Monday & Tuesday). Or check out the intimate and slightly-hidden Castor Club, where you can sip a perfect Manhattan surrounded by wood paneling.
Best for Dinner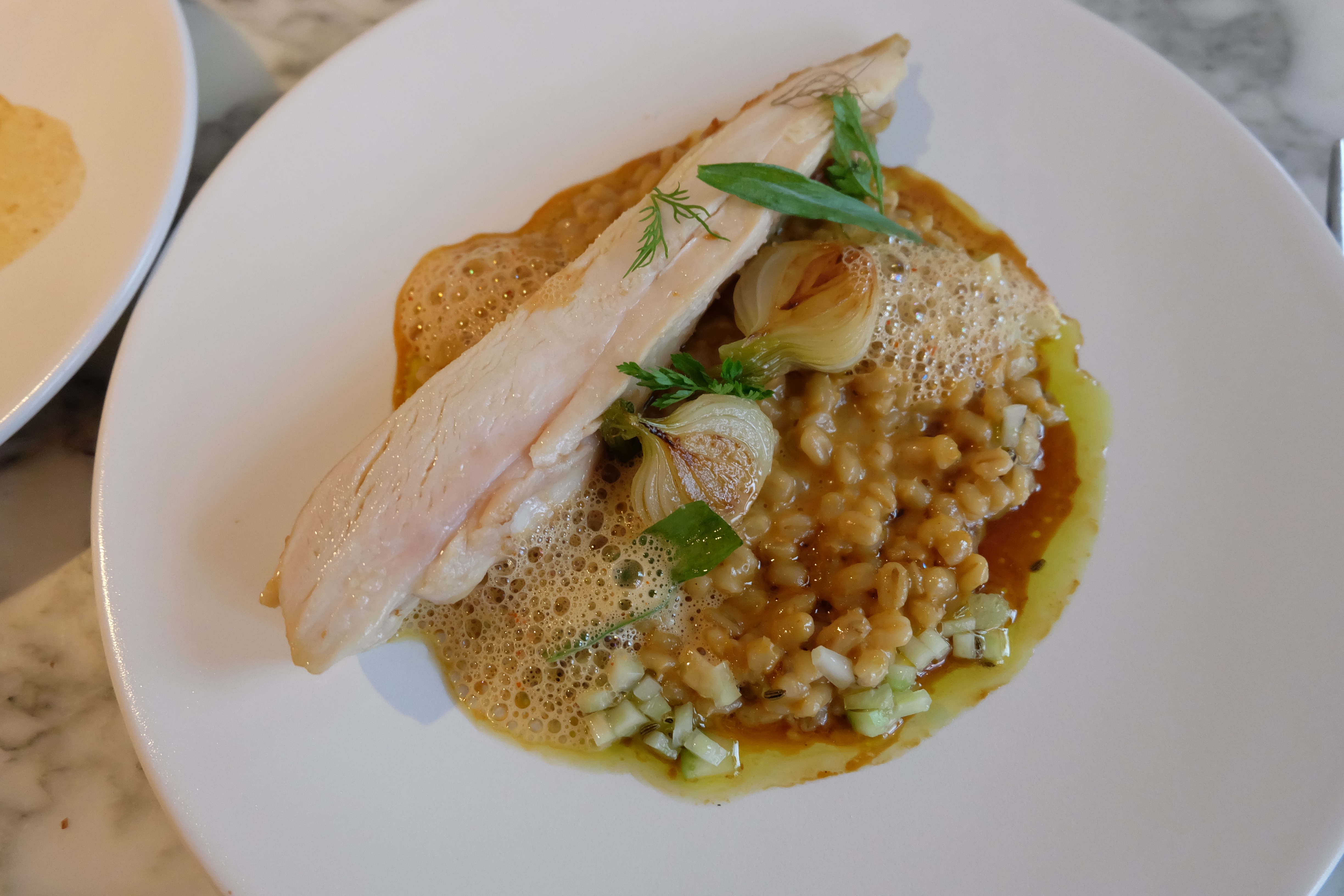 Semilla – "Fresh, sincere, tender and young," is how Alexander Lobrano described the food at this address from Juan Sanchez and Drew Harré. We almost always love it, although it's one of the less consistent restaurants in Paris. One thing that's always true: they have one of our favorite wine lists in Paris. Open for lunch and dinner every day. Book a few days in advance.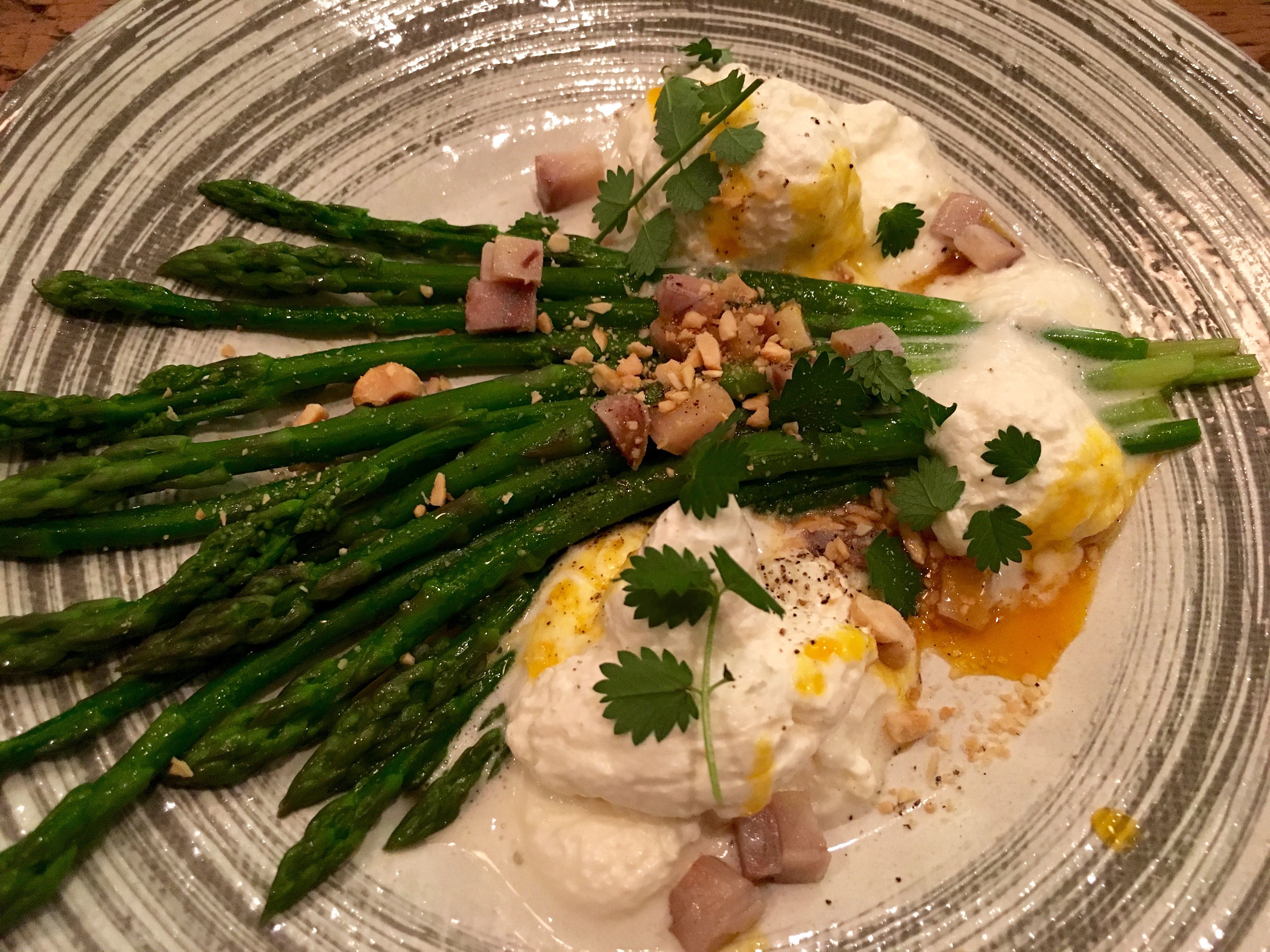 Clover – A polished and (relatively) casual restaurant from chef Jean-François Piege, where you can squeeze into tightly packed tables to enjoy sea scallops seared on red hot Paris paving stones, among other creative dishes.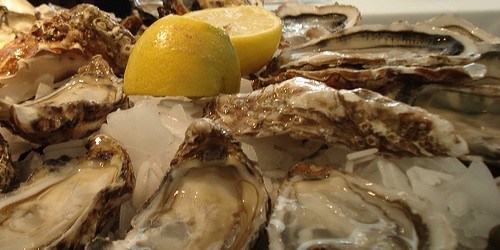 Huitrerie Régis – Get your iodine fix with a platter of gorgeous fines de claires at this oyster specialist. They have very little else on offer, so don't come if you're not ready to gorge on huitres and Chablis. Reservations not accepted. Closed Monday.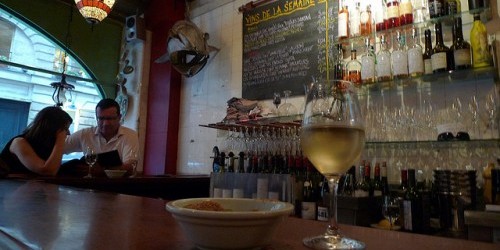 Fish (La Boissonnerie) – It's best to book a table in advance if you can, but the bilingual crew at this casual neighborhood institution usually save a few tables for walk-ins. It's also possible to eat at the bar (Hayden is back!), which is especially attractive for solo diners. Open every day for lunch and dinner.
Josephine Chez Dumonet – Bring your appetite to this perennial favorite for old fashioned favorites like boeuf bourguignon, duck confit and gigot d'agneau. Don't forget to order the big-as-your-head Grand Marnier soufflé. Book a week or so in advance. Closed Saturday and Sunday.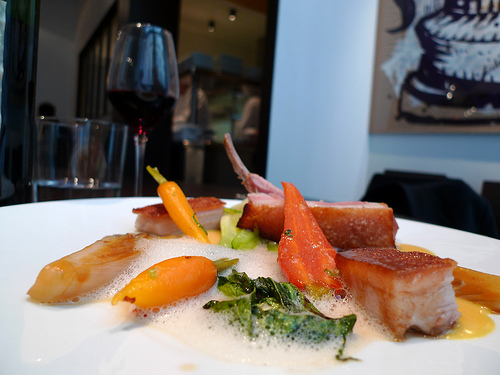 Ze Kitchen Galerie – It's hardly new, but chef William Ledeuil's restaurant on the rue des Grands Augustins has never let us down. The interior and service are both polished, making Ze Kitchen Galerie a good candidate for affordable celebratory meals. The menu changes regularly but retains its characteristic East meets West character, a novelty (lemongrass, ginger) that was brand new to Paris not so very long ago.
Exceptional Shops
For Cheese
Fromagerie Sanders – A friendly, family-run fromagerie in the covered Marché Saint Germain with a particularly good selection of aged Comté and sheep's milk cheeses from the Pyrénées. Twiggy and Michel, the couple who run this community gathering place, have excellent recommendations if you need a little guidance. Closed Sunday afternoon and all day Monday.
Barthélémy – the women who run this iconic shop are famously intimidating. I happen to love them, but it took a few years before they warmed to me. You shouldn't go here seeking an education, or even a recommendation. If you're able to hold your own, however, you'll be rewarded with access to some of the most delicious cheese in Paris. My personal favorite is their Ossau-Iraty, an aged sheep's milk cheese that they sell at two and sometimes three different ages. If they happen to have a version that's older than 18 months, spend the outrageous amount of money they're asking for it (imagine 15 euros for a small hunk) and get ready for life to change.
For Pastry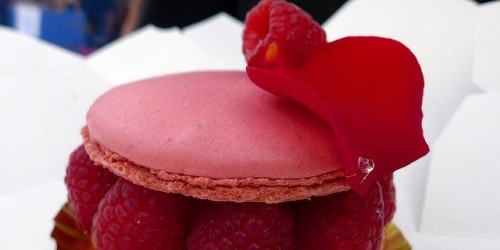 Pierre Hermé – Join the hushed masses who queue to worship at the altar of pastry demi-god Pierre Hermé. Tarts, cakes, chocolates, ice cream and, of course, macarons. We strongly prefer these over the famous Ladurée. Open every day.
La Pâtisserie des Rêves – A hit since it opened in 2009, this modern and playful pastry shop from Philippe Conticini has won raves for its Paris-Brest.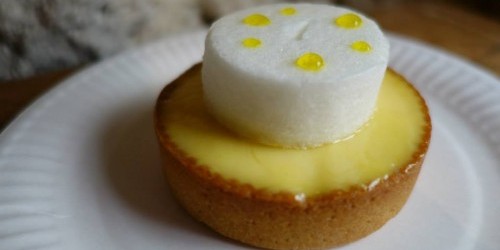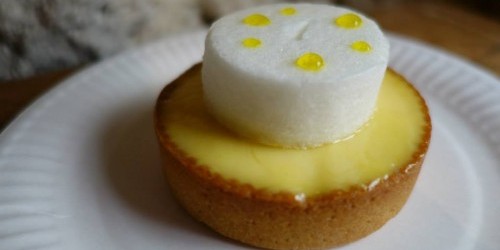 Arnaud Lahrer – The winner of our best lemon tart in Paris and a Meilleur Ouvrier de France has two boutiques in Montmartre, and this location in Saint-Germain.
Sadaharu Aoki – Master pâtissier Sadaharu Aoki combines French techniques and Japanese flavors. Closed Monday.
Des Gateaux et Du Pain – Some cakes, some bread: This boulangerie/pâtisserie makes some of the best in Paris.
Gérard Mulot – This traiteur/pâtisserie/boulangerie offers a visual feast of grand cakes and tarts, tiny and tempting petit-fours, chocolates, savory prepared foods, and baguettes to boot. Closed Wednesday.
Pâtisserie Viennoise – This unassuming bakery and pastry shop offers Viennese specialties like sachertorte and strudel, but is also known for its extra-bitter chocolat chaud. Closed Saturday and Sunday.
For Chocolate 
Henri Leroux – Master chocolatier and "caramelier" Henri Le Roux has just opened up a shop in Paris. Salted butter caramel fans, rejoice. Open every day.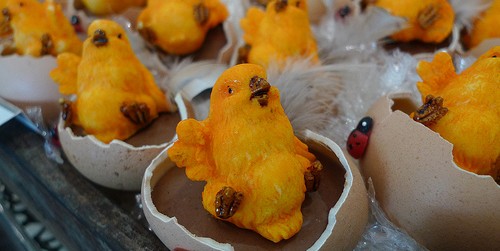 Jean-Charles Rochoux – Jean-Charles Rochoux is one of the few chocolatiers in Paris with a workshop on premises, which makes walking into this shop — filled with aromas of chocolate and caramel — a particular pleasure.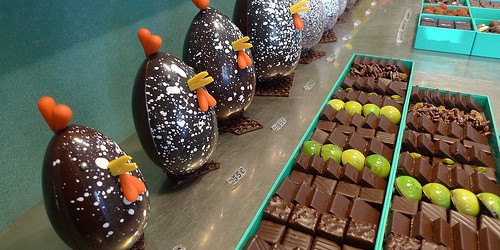 Patrick Roger – The clean lines of Roger's shop show off his bold style and playful displays. Contemporary flavors like lemongrass and Sichuan peppercorn mix with classic pralines, dark ganaches, and caramels. A Meilleur Ouvrier de France. Open every day.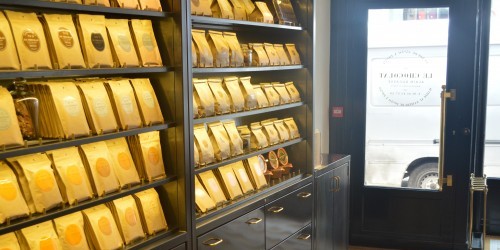 Le Chocolat Alain Ducasse – Stuffed and studded tablettes, a variety of single origin bars, and bon bons galore at the second shop of the first bean-to-bar chocolate maker in Paris.
Pierre Marcolini – Brussels-based Pierre Marcolini is known for his carefully sourced, small estate, single origin tablets, but there's plenty to please here, from macarons to chocolate-covered marshmallows. Open every day.
Un Dimanche à Paris – This chocolatier and pâtisserie is run by Pierre Cluizel of the renowned chocolate-making family. The chocolate theme continues in the attached restaurant and cocktail lounge. Open every day.
Chapon – Don't miss the single-origin chocolate mousse bar at Chapon.
For Wine
La Dernière Goutte – Terroir-driven, estate-bottled, organic and biodynamic wines from small producers are the specialty at this beloved shop. Stop by on Friday nights for their free "wine down" tastings from 5-7:30pm, as well as free Saturday tastings with winemakers from 11am-7:30pm. Open every day.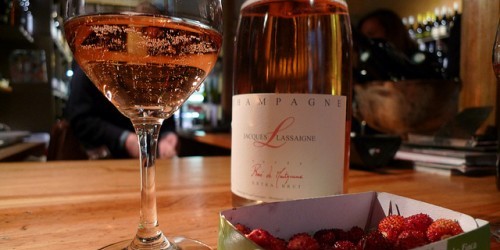 Bacchus et Ariane – You'll find natural and biodynamic wines from small producers, and a nice selection of grower Champagnes at this wine shop in the covered Marché Saint Germain, where you can also drink on the spot. Closed Monday.
For Charcuterie
Gilles Verot – Pâtes, terrines, saucisson, jambon…This renowned charcutier has it all.
All of the Above
La Grande Èpicerie – The food hall of department store Le Bon Marché, offering fresh food and fine groceries for chic one-stop shopping. Closed Sunday.