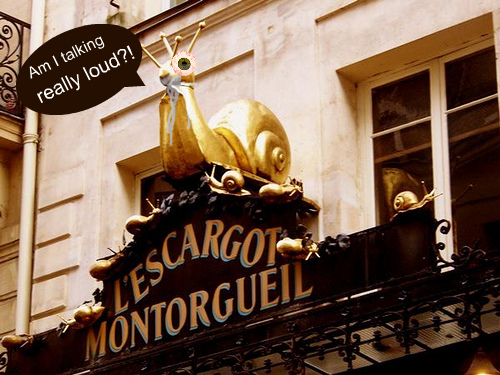 Snails to rails: L'Escargot busted for cocaine trafficking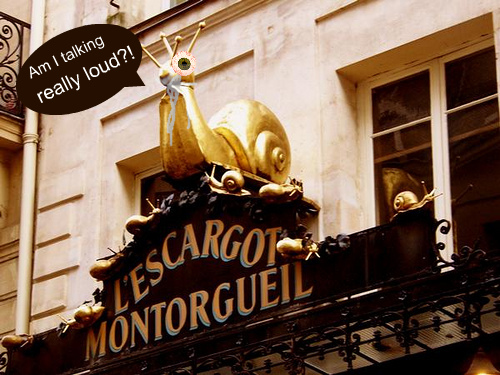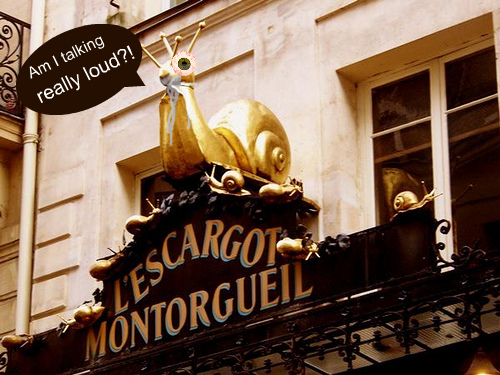 "La rue Montorgueil, bonté du ciel! Véritable pays de Cocagne…" – Louis Lurine, Les Rues de Paris (1843)
According to the newspaper Le Parisien, three Paris restaurants were recently busted for trafficking in cocaine. The historic L'Escargot Montorgueil, which has been serving the namesake gastropods for more than a century, has in more recent times been serving rails as well as snails.
Along with restaurants Le Baci (owned by Thierry Costes) and La Bocca (the first Paris restaurant owned and long ago sold by Pierre Jancou), L'Escargot is subject to a short-term administrative closure after two dealers connected to the restaurants were arrested with 60 grams of cocaine, € 2,500 in cash and a loaded automatic pistol.
We always wondered why the customers at Costes establishments didn't seem to care that the food was lousy. Now we know!