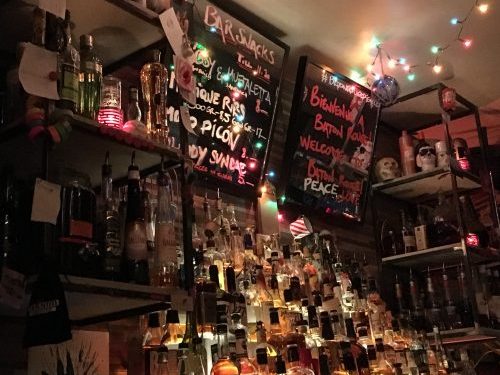 Snapshot of the Paris Cocktail Scene
The second annual Paris Cocktail Week is just around the corner, running from January 23-30. The festival has rallied more than 50 bars throughout the city and features classes from spirits companies and well-known bars, parties, and a special cocktail and mocktail at discounted prices at each of the participating locations. We've refreshed Our Guide to Cocktail Bars just in time for you to take advantage of the celebration, and highlighted our favorites in Five Great Cocktail Bars.

When we first started covering cocktails in Paris, it was exciting that craft cocktails existed at all and were starting to become more widely available. The scene has since grown, expanded, and is now starting to specialize. The bars in the most recent wave have a laser focus on a single spirit: the weeks-old Tiger is all about gin paired with homemade tonic, Lulu White has absinthe in every cocktail on the menu, CopperBay bills itself as "Cocktails, Pastis and Food," and Mabel had a collection of more than 106 rums at last count.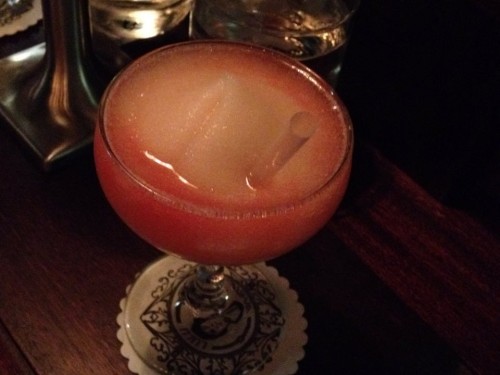 Pigalle has emerged as a lazy inebriate's dream neighborhood. For an ideal bar crawl, you can stay at "bed & beverage" Grand Pigalle from Experimental Cocktail Club which has minibars full of pre-bottled cocktails plus room service from the bar below, then head across the street to the transplanted and expanded L'Entree des Artistes. Just around the corner you have Lulu White, tiki bar Dirty Dick, and high end dive Glass all on the side stretch of sidewalk, and Baton Rouge, Artisan, and Le Depanneur just a short stumble away. It's an embarrassment of cocktail riches.
Louisiana looms large in the French imagination, it seems, as two Pelican State-themed bars have opened up in the last year — Lulu White, named for a legendary New Orleans madame – and Baton Rouge. It's not just Louisiana though – American comfort food in general is having a moment in Parisian bars right now. It's been a hard year in Paris and there's no better way to self-medicate than with greasy food and booze. Sometimes a jar of rillettes just doesn't cut it, and for roughly the same price as the ubiquitous jarred meat paste, Baton Rouge is serving muffaletta sandwiches, BBQ ribs and shrimp po' boys. Mabel is a speakeasy hidden inside a grilled cheese shop, suggesting that gooey grilled sandwiches washed down by cocktails aren't just for drunk college students anymore. Pas de Loup has started serving Polish comfort food in the form of pierogies along with their other cocktail and small plate pairings.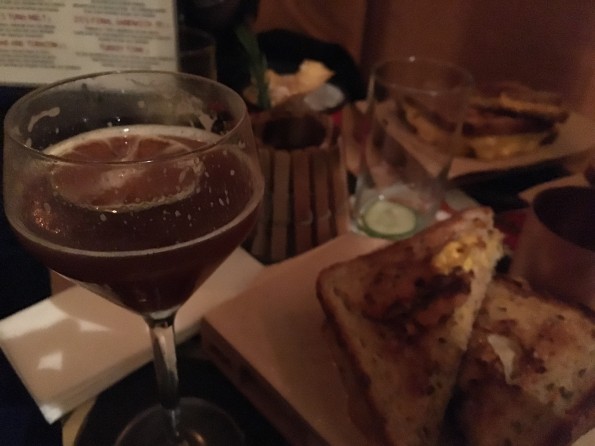 That cocktails are being taken seriously in Paris is evidenced by the number of restaurants getting in on the game. Barbeque joint The Beast has one of the best bourbon collections in town, the Franco-American restaurant Floyd's has a whole separate cocktail bar to wash down their buffalo frog's legs, and Quixotic Projects, who have created bars featuring great food in the past, have launched their first restaurant Hero. Ostensibly you're there for the Korean fried chicken, but to be honest, the draw for us is more their sophisticated frozen drinks. Martin has a pretty wide selection of gin & tonics to pair with their inexpensive small plates. Atabula reports that the soon-to-open Italian restaurant Da Roco from the team behind Roca, Roco, and Rococo will focus on pizza with cocktail pairings from Nico De Soto, formerly at Experimental Cocktail Club.
Trends I hope we'll see in 2016: clear signage, preferably with neon letters, so that I can know whether I'm at one of the best bars in Paris or an abandoned crack den (I'm looking at you, Le Syndicat). Also, if one is forced to spend 15€ on a single cocktail, one should not be forced to squat on a low bench or ottoman that feels like a birthing stool built for a dwarf. Tiny furniture is adorable, but who wants to drink with their knees pressed to their chest?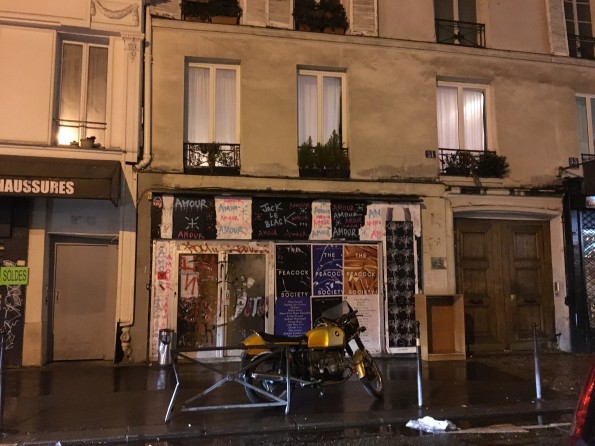 Overwhelmed by all this info and by the many Cocktail Week options? We've made it easier for you with our selection of Five Great Cocktail Bars.