Tag Archives:
Des Gâteaux et du Pain
Some cakes, some bread: This boulangerie/pâtisserie from Claire Damon makes some of the best in Paris.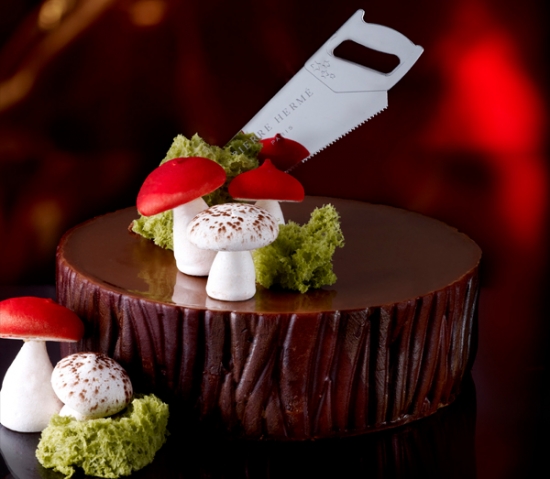 Ho ho ho! We hope that you've enjoyed counting down the days before Christmas with a new Bûche de Noël every morning. Our final cake, boasting edible fungus and a silver saw, comes from Pierre Hermé. Happy holidays, everyone!