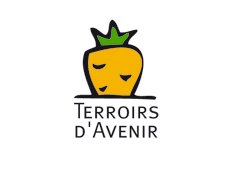 Terroirs d'Avenir opens in Paris
[portfolio_slideshow]
Terroirs d'Avenir has just opened a retail space at 7 rue du Nil, a few doors down from Frenchie restaurant. The distributors of pristine produce have long been supplying Frenchie, Saturne (now closed), Au Passage, Verjus, and many other ingredient-driven restaurants, but this shop provides the first access for regular customers like us.
As Carnet des Fines Gueules reported back in December, the shop plans to sell fresh produce, including wild herbs from Stéphane Meyer, sucking pigs from Bigorre, shellfish, and more.
We haven't yet been, but will be sure to update with photos and practical information (opening hours, etc.) within the week.