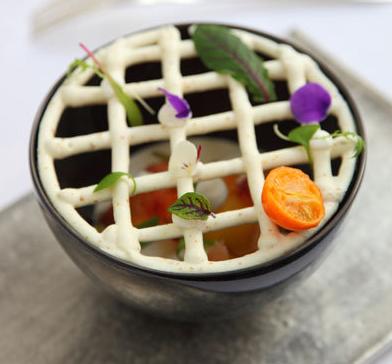 The 2012 Michelin Guide awards for Paris restaurants
[portfolio_slideshow]
The Michelin Guide has just released its 2012 designations. Here's a quick summary, for those who care.
Le Cinq, which was rumored last year to be a contender for a third star, was passed over once again. Guy Martin was stripped of his single star, awarded only last year, for Sensing. A deepening love for Asian cuisines is clearly visible in the promotion of Kei, Sola, Shang Palace and (indirectly) Sur Mesure.
Newly 3-starred
Newly 2-starred
Newly 1-starred
La Truffière
Le Diane
Le 39V
Le Lumière
Cobéa
Le Quinzième by Cyril Lignac
Newly naked: stripped of star
Jacques Cagna
Sensing by Guy Martin
L'Angle du Faubourg
Le Passiflore
La Table du Baltimore
For those who hold these ratings dear, did you know that you can use our handy search widget (in the sidebar at right) to find restaurants based on their number of Michelin stars? We've updated our tags to reflect the 2012 designations, and you can filter these by neighborhood and when they're open.