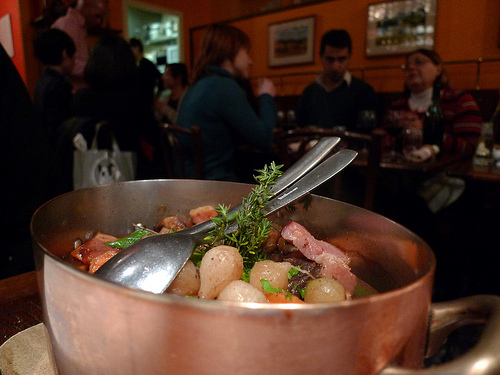 The Latin Quarter gets a bad rap from those who only know the tourist-clogged rues de la Huchette or Pot de Fer. If you haven't been back in a few years, you've missed the food and wine renaissance that's taken place amid the Roman and Medieval monuments.
Best for Breakfast or Afternoon Coffee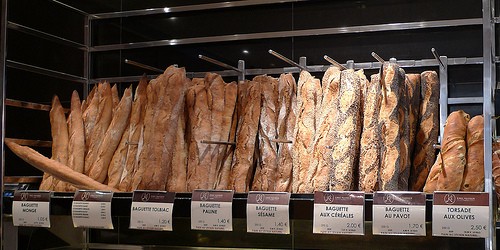 Eric Kayser – his original bakery can be found at 8 rue Monge (closed Tuesday). A few doors south at #14 is another outpost with bar seating and tables outside – a better option if you'd like to stay and have coffee with your croissant. They sell sandwiches at lunchtime, too. Closed Monday.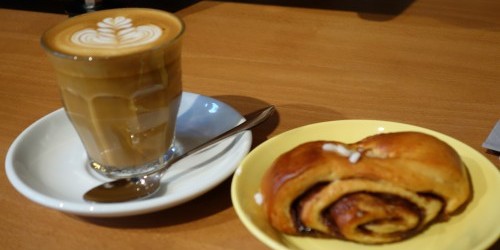 Coutume Institut– coffee and other beverages in a bright and airy space with reliable wifi. A few Scandi-inspired nibbles (it's inside the Finnish institute) are served for breakfast and lunch. Closed Monday.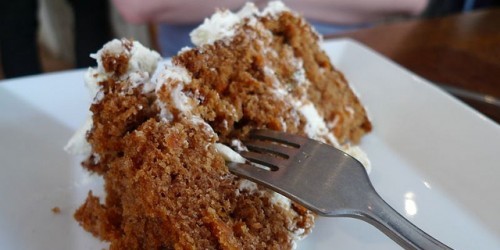 Sugarplum Cake Shop – carrot cake and other American sweets, along with refillable drip coffee from Café Lomi and sometimes-working wifi. Open 12-7pm (afternoon only) Tuesday-Sunday. Closed Monday.
Best for Lunch
Café Le Papillon – this one is a dive, but has great charm. It has for years been the cheap lunch spot of choice for many of the merchants who work on the rue Mouffetard. The only change in recent times has been the addition of a framed photo of Joel Robuchon and Eric Ripert dining here during filming for an episode for Anthony Bourdain's show No Reservations (video above).
Best for Apéro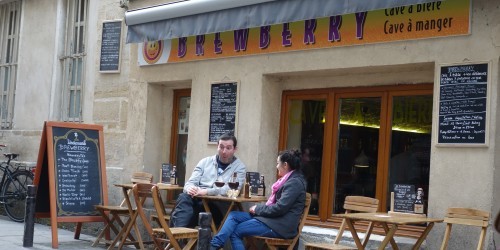 Brewberry – beer fans will want to pay a visit this haven where Cécile Delorme sells hundreds of different brews, ranging from traditional Belgian to cult Norwegian. A rotating selection is stocked cold for immediate consumption, and there are a few tables outside for sipping on the sidewalk. Closed Monday.
Café de la Nouvelle Mairie – this feel-good bistro is also worth a visit for lunch or dinner (or breakfast, for that matter – they open at 8am), but it is hands down our favorite spot in the 'hood for apéro. Owner Benjamin Forty is a great fan of natural wine, and his list will please novices and industry types alike. Plenty of options at this hour for nibbling from their long list of charcuterie, cheese and other snack options. Closed Saturday and Sunday.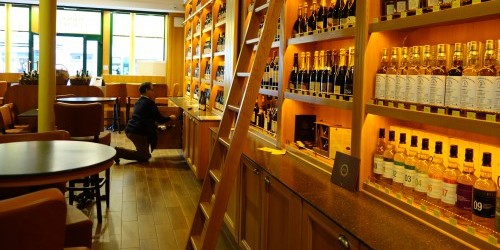 Maison Claudel Vin et Whisky – this neighborhood newcomer is both a shop and tasting space for their dual obsessions, wine and whiskey. The shop sells 300 references for each, and those who want to sip on the spot can choose between 24 wines and 80 whiskeys by the glass. Leather club chairs and a selection of small bites make this a great stop before dinner. Closed Monday.
Best for Dinner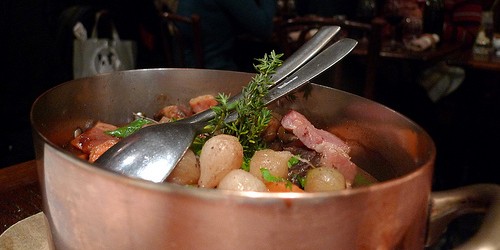 Les Papilles – over by the Luxembourg Gardens, this is a popular spot for those who want to drink great wine at caviste prices and share simple family-style cooking. Closed Sunday and Monday.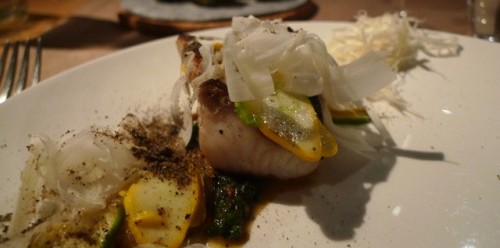 Sola – a special place near Notre Dame that marries French and Japanese influences. Topped many critics' lists when it opened in 2010, and they accept bookings online. Closed Sunday and Monday.
Best for Cocktails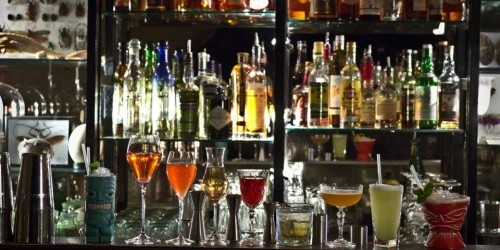 Curio Parlour – a tiny cave filled with dead animals and intricate cocktails, from the team behind Experimental Cocktail Club.
Exceptional Shops
For Cheese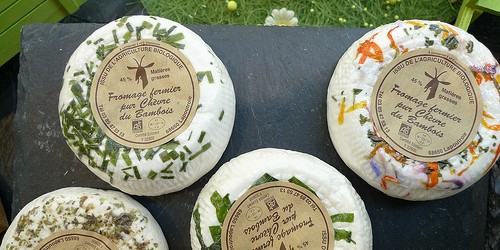 Androuet – the rue Mouffetard location of this historic maison is by far the best of four fromageries on a small stretch of street. Managed by the bearded and knowledgable Guillaume, who speaks good English if you're struggling with your cheese vocab. Special mention for their tunnel-aged Bethmale du chèvre and (in Spring) their selection of young, fresh goats' cheeses, including Le Bambois. Closed Monday.
Laurent Dubois – one of the most expensive and exceptional cheese shops in the city, which is what we'd expect from a Meilleur Ouvrier de France (MOF). Special mention for their long-aged Comté, the Camembert stuffed with Calvodos-soaked apples and marscapone, and their boundary-pushing exceptionally long aging of cheeses like Fourme d'Ambert, Charolais, and Sainte-Maure de Touraine. Closed Monday.
For Chocolate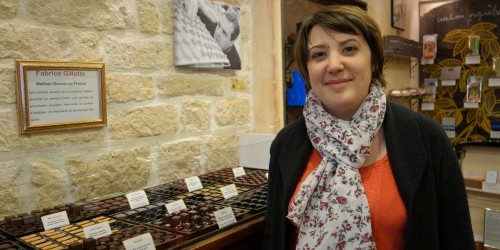 Mococha – chocolate fanatic Marie-Hélène Gantois is selling the creations from not one but three master chocolatiers, including Fabrice Gillot (an MOF from Dijon), Jacques Bellanger (an MOF from Le Mans) and Patrice Chapon (who twice won the prize for the best chocolate in Paris). You can fill a box with chocolates from all three if you want, or take a sachet to nibble on the go. Follow her on Facebook to keep up with her wonderful schedule of seminars, ateliers and tastings. Closed Monday.
Franck Kestener – it doesn't hurt that he's young and handsome, but that's not why we're in love with this shop from the Lorraine-based MOF chocolatier Franck Kestener. No, the primary reason is his L'Atlantique bar with its buttery sablé base, bitter dark chocolate and salty caramel. There are plenty of other bonbons to love, but don't leave without buying this bar. Open every day.
For Pastry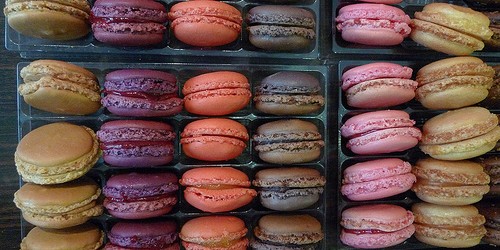 Gregory Rénard – this small shop near the Censier-Daubenton metro might not look like much from the outside, but this is my underdog favorite for macarons in Paris. His version of caramel beurre salé is extra salé and, to my taste, the best in the city. Salt lovers will also like the chocolat-fleur de sel. Be sure to also taste the punchy cassis-violette and the weirdo groseille-coquelicot (gooseberry poppy flower). Prices are so low (one euro a piece) that you don't need to hold back. Closed Sunday.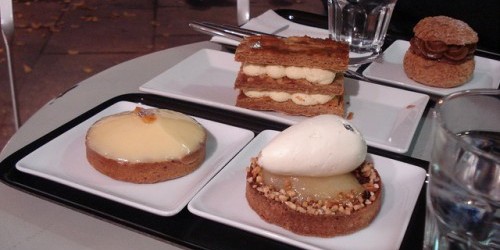 Carl Marletti – if you can get past his exuberant use of decorative silver leaf, Carl Marletti makes very good pastries. Closed Monday.
For Wine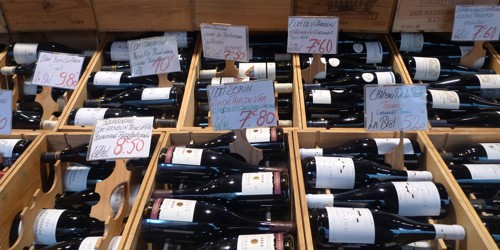 La Fontaine aux Vins – hand-written signs, small production growers' wines, and a wonderfully sweet staff to advise you – this is the only wine shop on the rue Mouffetard that's worth your time. Closed Monday.
Caves du Panthéon – an impressive selection near the Panthéon and Café de la Nouvelle Mairie. Closed Sunday.
Philovino – The shop's IKEA-quality décor belies the quality and rarity of its contents. Bruno Quenioux has his eccentricities – a disbelief in carbonic maceration, a disdain for what has come to be called 'natural wine,' and a latent interest in the occult sciences – but Philovino remains a destination for anyone wishing to experience the established classics of Burgundy, Champagne, or the Loire.
—-
Lead photo by Gustavo Devito via Flickr