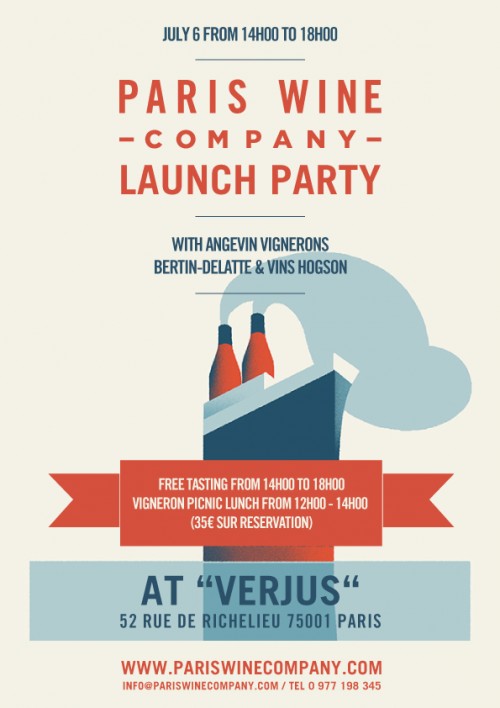 Want to taste some incredible organic and natural wines for free this weekend? And meet the winemakers? The Paris Wine Company launches tomorrow at Verjus with a wine tasting from Angevin vignerons Bertin-Delatte & Vins Hodgson from 2-6pm.
Want to take unusual French wines back home but don't want to stuff your suitcase?  The new endeavor from Joshua Adler, formerly the wine director at Spring, offers international clients a safe, reliable way to ship interesting and hard-to-find French wines back home.
The company will also put on a variety of tastings and classes, starting with a vigneron's picnic lunch prior to the launch from 12-2pm. Tickets are still available.