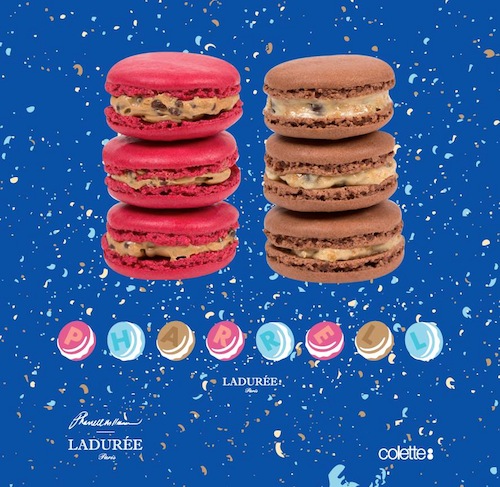 The Taste of Hype: Pharrell macarons from Ladurée at Colette
For this week only, until October 18, the concept store Colette will be selling a box of limited edition Ladurée macarons with two flavors – cola and peanut butter – created by Pharrell Williams.
What a feat of brand synergy – Pharrell gets attention for his concerts this week at Le Zénith and Ladurée gets for one week to appear more young and vibrant, less like a multinational corporation peddling stale souvenirs at the airport.
Well done marketing team!