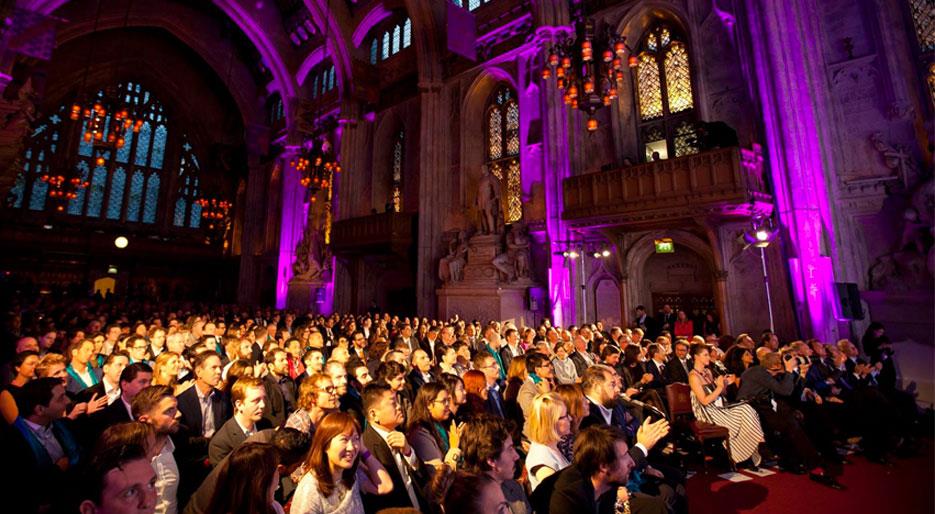 The World's 50 Best Restaurants for 2015
The annual ranking of the World's 50 Best Restaurants has just been announced. El Cellar de Can Roca in Girona (Spain) now wears the crown and Copenhagen's Noma has fallen to #3 with Osteria Francescana in Modena (Italy) sneaking up to grab second place. Here's a look at where Paris ranks among the best in the world, according to this jury.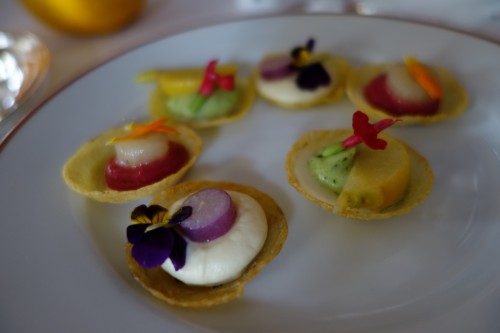 The highest ranked Paris restaurant is chef Alain Passard's Arpège at #12. His ranking rose from #25 in 2014 and #16 in 2013. 
The second highest ranking is Iñaki Aizpitarte's Le Chateaubriand at #21. That's up from #27 in 2014, but down from previous years (#18 in 2013, #15 in 2012 and #9 in 2011).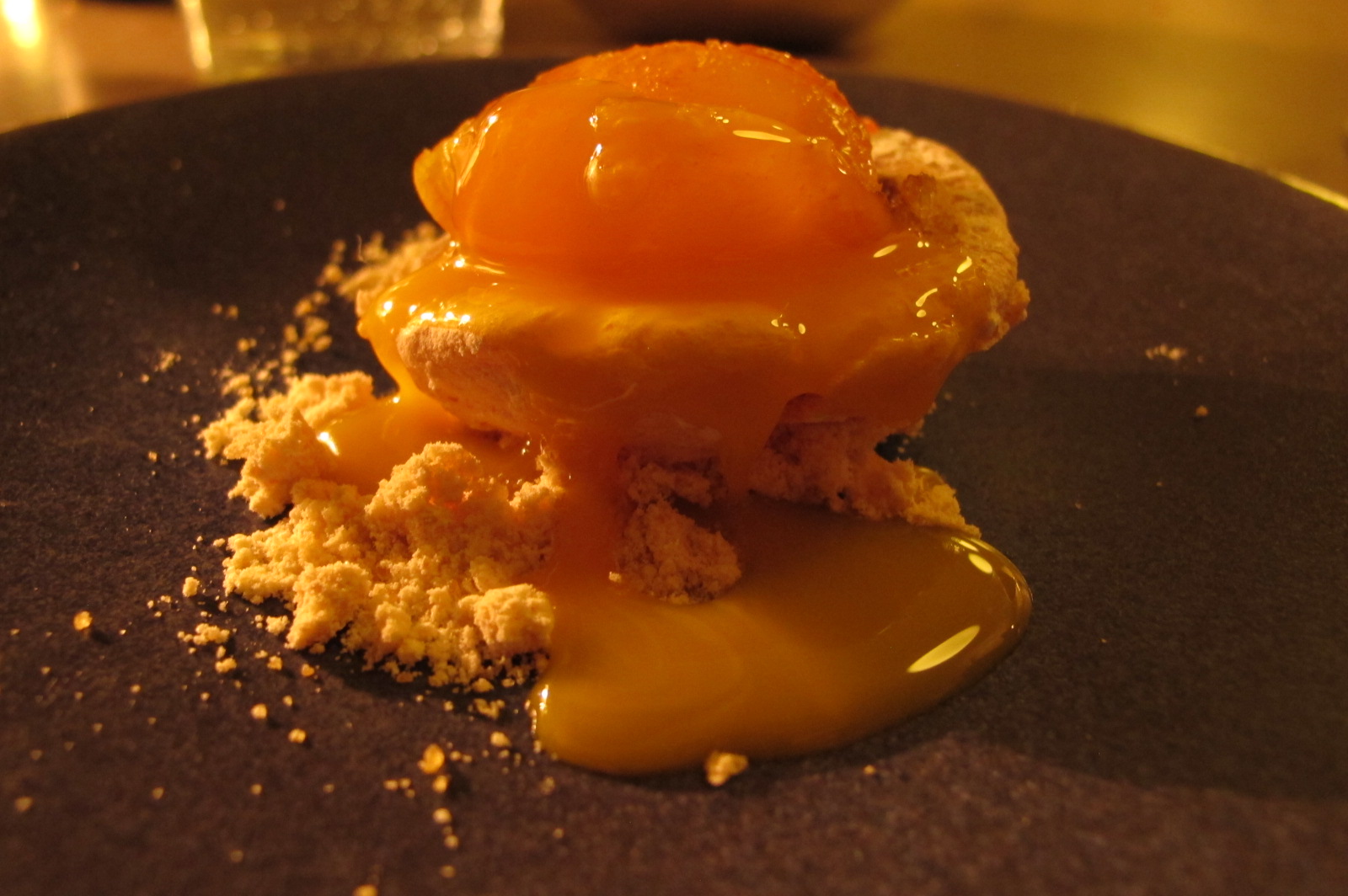 No French restaurants in the Top 10
The year 2011, when Le Chateaubriand was ranked as #9, marked the last time when a French restaurant occupied a spot in the Top Ten.
Most Paris restaurants are slipping, not rising in the ranks
Pascal Barbot's Astrance rose slightly to #36 in 2015 from #38 in 2014, but that's down from #23 in 2013, #18 in 2012, #13 in 2011, #16 in 2010, #11 in both 2009 & 2008.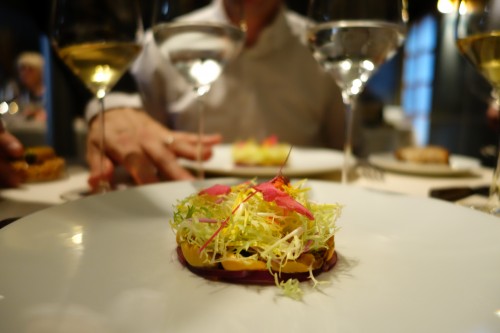 Chef Bertrand Grébaut's Septime made its debut at #87 in 2012, climbed into the top 50 (#49) in 2013, then slipped last year to #52 before landing in 2015 at #57.
This year L' Atelier Saint-Germain de Joël Robuchon tumbled off the 50 Best list, landing at #63. That's quite a fall from #31 in 2014, #24 in 2013 and #12 in 2012.
Alain Ducasse is an on-again off-again lover (of the list)
Alain Ducasse is back on the list after recently reopening his eponymous restaurant at the Plaza Athénée and landing at #47. He ranked at #18 back in 2008 but then dropped off the list entirely in 2009. He came back to rank #41 in 2010 and #45 in 2011 but then disappeared again in 2012. In 2013 he returned but only at #79, then dropped off again in 2014.
Pierre Gagnaire and Éric Fréchon are shut out
Chefs Pierre Gagnaire (#92 in 2014) and Éric Fréchon from Epicure (#88 in 2014) both have three Michelin stars, but they dropped off this extended top 100 list in 2015.
Bras continues to be overlooked
Last year for an article in the Wall Street Journal, I asked chefs who made the 50 Best list in 2014 to recommend their favorite overlooked eateries who also deserved a spot on the list. Three of them, including Andoni Luis Aduriz from Mugaritz, Andreas Caminada from Schloss Schauenstein and Paul Pairet from Mr & Mrs Bund, cited the restaurant Bras in Laguiole (Auvergne) as missing from the list.
… but France nabs that annoying Lady Chef award
Although her restaurant didn't make it onto the list, French chef Hélène Darroze picked up the annual Veuve Cliquot award for World's Best Female Chef. She took the opportunity to announce that beginning next week, her eponymous Paris restaurant will have more female than male chefs.
The World's 50 Best Restaurants for 2015
50. The French Laundry, Yountville, USA
49. Blue Hill At Stone Barns, Pocantico Hills, USA
48. Schloss Schauenstein, Fürstenau, Switzerland
47. Alain Ducasse Au Plaza Athénée, Paris, France
46. Restaurant André, Singapore
45. Relae, Copenhagen, Denmark
44. Maido, Lima, Peru (pictured)
42 (tie) Tickets, Barcelona, Spain
42 (tie) Boragó, Santiago, Chile
41. Maní, São Paulo, Brazil
40. Per Se, New York, USA
39. Quique Dacosta, Denia, Spain
38. Amber, Hong Kong, China
37. Biko, Mexico City, Mexico (pictured)
36. L'Astrance, Paris, France
35. Quintonil, Mexico City, Mexico
34. Le Calandre, Rubano, Italy
33. Aqua, Wolfsburg, Germany
32. Attica, Melbourne, Australia
31. Restaurant Frantzén, Stockholm, Sweden
30. Vendôme, Bergisch Gladbach, Germany
29. Nihonryori RyuGin, Tokyo, Japan
28. The Test Kitchen, Cape Town, South Africa
27. Piazza Duomo, Alba, Italy 
26. Alinea, Chicago, USA
25. Fäviken, Järpen, Sweden
24. Ultraviolet by Paul Pairet, Shanghai, China
23. White Rabbit, Moscow, Russia
22. Nahm, Bangkok, Thailand
21. Le Chateaubriand, Paris, France
20. The Ledbury, London, UK
19. Azurmendi, Larrabetzu, Spain
18. Le Bernardin, New York, USA
17. Arzak, San Sebastián, Spain 
16. Pujol, Mexico City, Mexico
15. Steirereck, Vienna, Austria
14. Astrid y Gastón, Lima, Peru
13. Asador Etxebarri, Atxondo, Spain
12. L'Arpège, Paris, France
11. Mirazur, Menton, France
10. Gaggan, Bangkok, Thailand
9. D.O.M., São Paulo, Brazil
8. Narisawa, Tokyo, Japan
7. Dinner by Heston Blumenthal, London, UK 
6. Mugaritz, San Sebastián, Spain
5. Eleven Madison Park, New York, USA
4. Central, Lima, Peru
3. Noma, Copenhagen, Denmark
2. Osteria Francescana, Modena, Italy
1. El Celler de Can Roca, Girona, Spain
Additional Reading
Catherine Down also contributed to this article