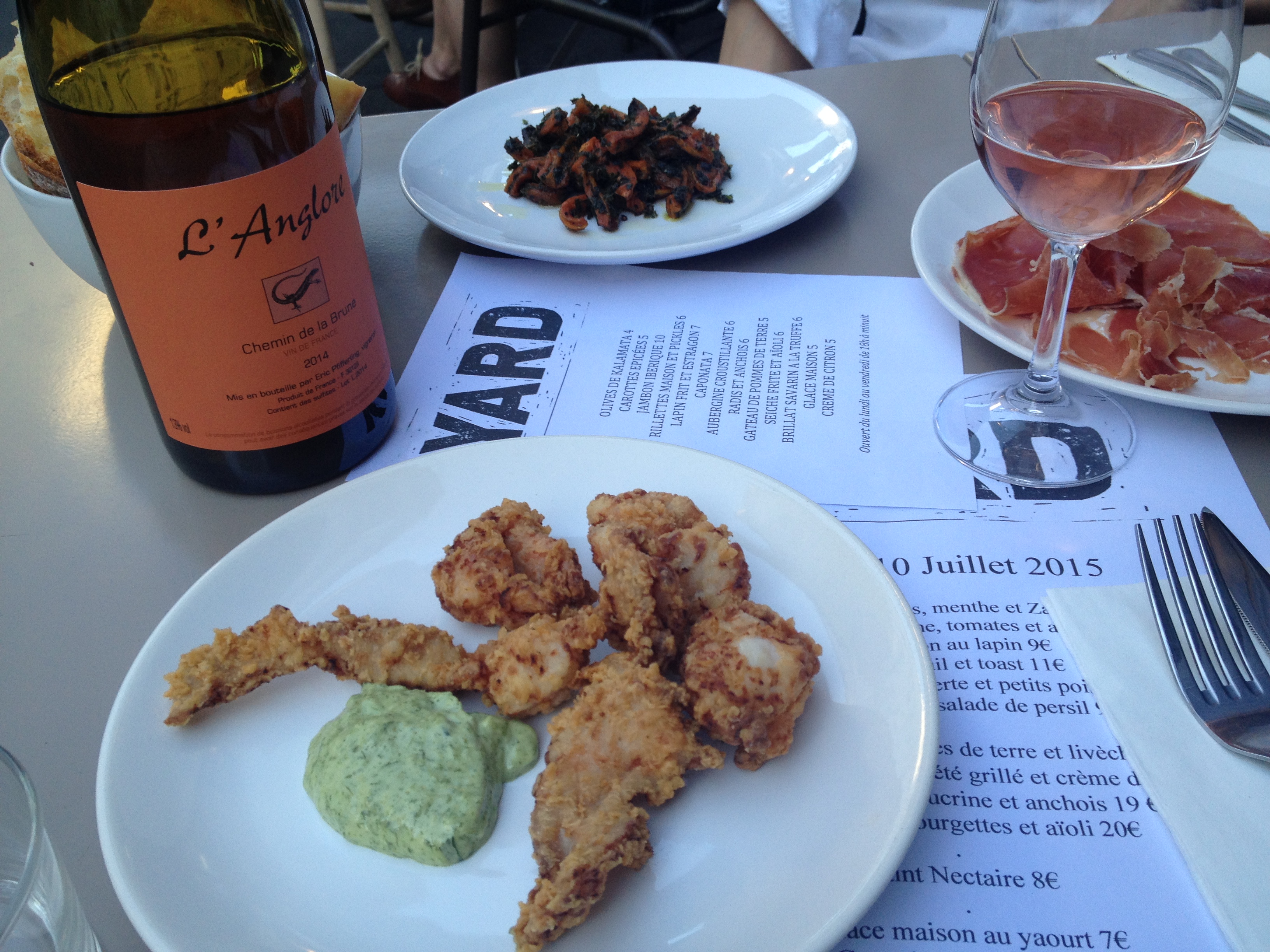 We have not yet reviewed this wine bar, but you'll find practical information about location and hours on this page, along with links to other reviews. Feel free to share your own opinion in the comments.
Practical information
Address: 6 rue du Mont-Louis, 75011
Nearest transport: Philippe Auguste (2)
Hours: Closed Saturday & Sunday
Reservations: Walk-Ins Welcome
Telephone: 01 40 09 70 30
Average price for lunch: 10-19€
Average price for dinner: 10-19€
Style of cuisine: Small plates
Reviews of interest

Not Drinking Poison in Paris (2015) "The menu, for now, is slenderer than wild asparagus, and perceptibly a work in progress. For now it's composed of the sorts of thing one improvises for apéro hour on one's own balcony: radishes, tomatoes, mozzarella on toast, cured ham. I prefer this style of cuisine to just about any other, but it may be of little interest to culinary adventure-seekers.