Address: 87 Rue de la Roquette, 75011
Hours: Open daily from 7am-1am.
Telephone: +33 1 43 79 83 09
Website / Facebook /Instagram
For wine lovers in Paris, there is usually a horrible sacrifice involved in dining on a nice terrace. One stoops to spritzes and Kronenbourg beer. Not so at A La Renaissance, a ramshackle and unpretentious terraced wine bistro where mediocrity on the slightly overpriced blackboard menu is counterbalanced by a destination natural wine list that is the peer of any in Paris.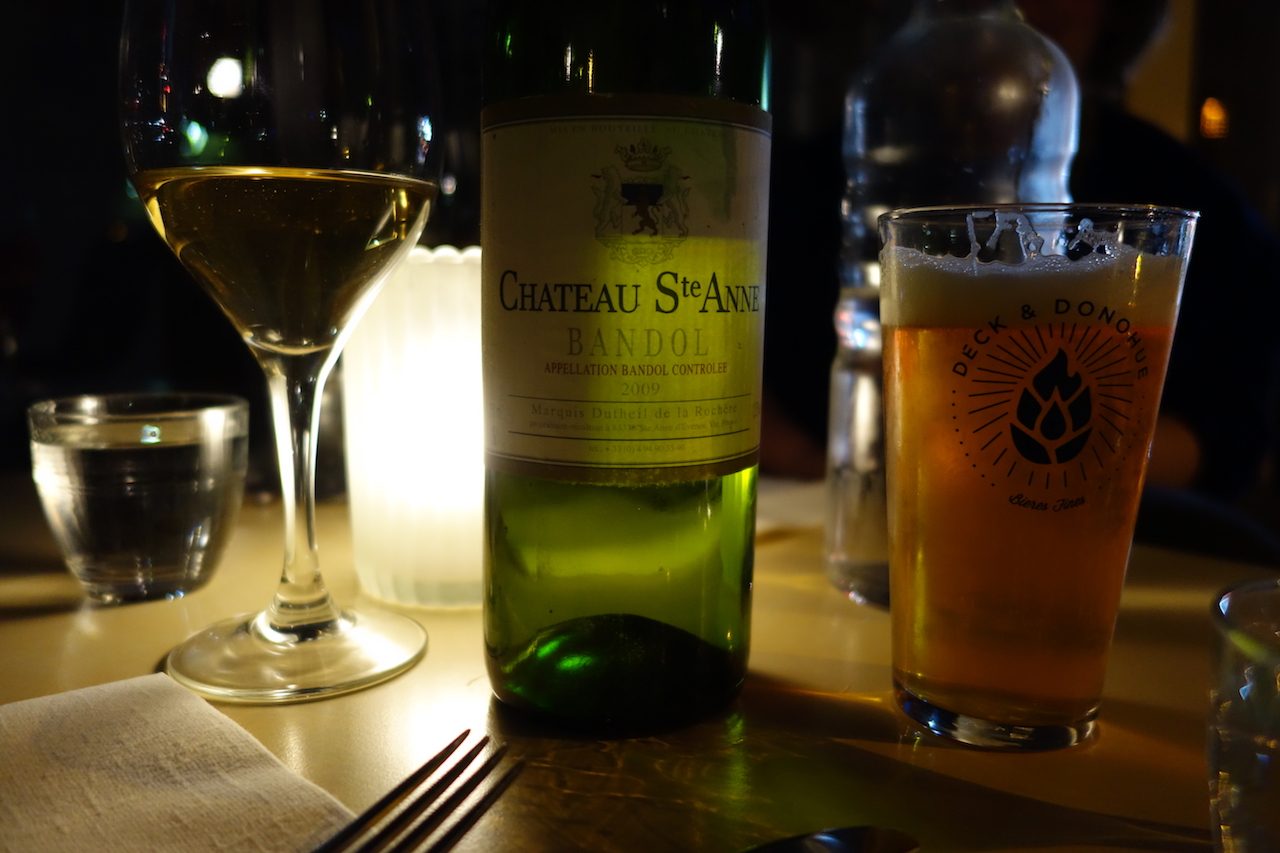 What makes for a great natural wine list in an arrondissement chock-a-block with such lists? Breadth, bargains, and back-vintages: aspects all scarce even at Paris' most buzzy natural wine spots. Owner Régine Robert has been buying natural wine for over a decade, and her list contains archival treasures from pedigreed players like Château Sainte Anne and Domaine Valette. The bistro's beer offering is applause-worthy as well, with two taps devoted to microbrew maestros Deck & Donohue.
For the wine industry regulars and luxury-averse locals who frequent the terrace at A La Renaissance, the bistro's many charms are enough to overlook cuisine that is pedestrian in the sense that almost any pedestrian yanked from the sidewalk could capably reproduce it. (Waterlogged white asparagus seasoned with parmesan wood-chips; a gazpacho only a mother could love.) As in the French countryside, the best way to navigate the menu at A La Renaissance is to order simple: steaks, andouillettes, tartares, and other preparations that resist screwing-up.
The only thing more surprising than the disconnect between the cuisine and wine quality at A La Renaissance is the bistrot's quasi-infinite opening hours: seven days a week, from 8AM till 2AM. It's a touching service holdout from a bygone era when a bistrot's chief responsibility was to anchor the life of neighborhood, rather than be a temple of good taste. For visitors in a hurry to experience the heights of gastronomy and natural wine, there are always more ambitious successors like Clown Bar or Aux Deux Amis. For jaded locals who don't feel like crowds or reservations, there's A La Renaissance.
---
À La Renaissance in Pictures
---
In Other Words
Not Drinking Poison in Paris (2014) "Unambitious, mostly unknown establishment serving sincere and reasonably well-informed food and wine… Warm hospitality and a splendid terrace, sunny and un-thronged. Most importantly, for my purposes, you get a seriously impressive list of natural wines at fair prices, almost unanimously sourced domaine direct by longtime owner Régine Robert."
Photos by Aaron Ayscough © Paris by Mouth