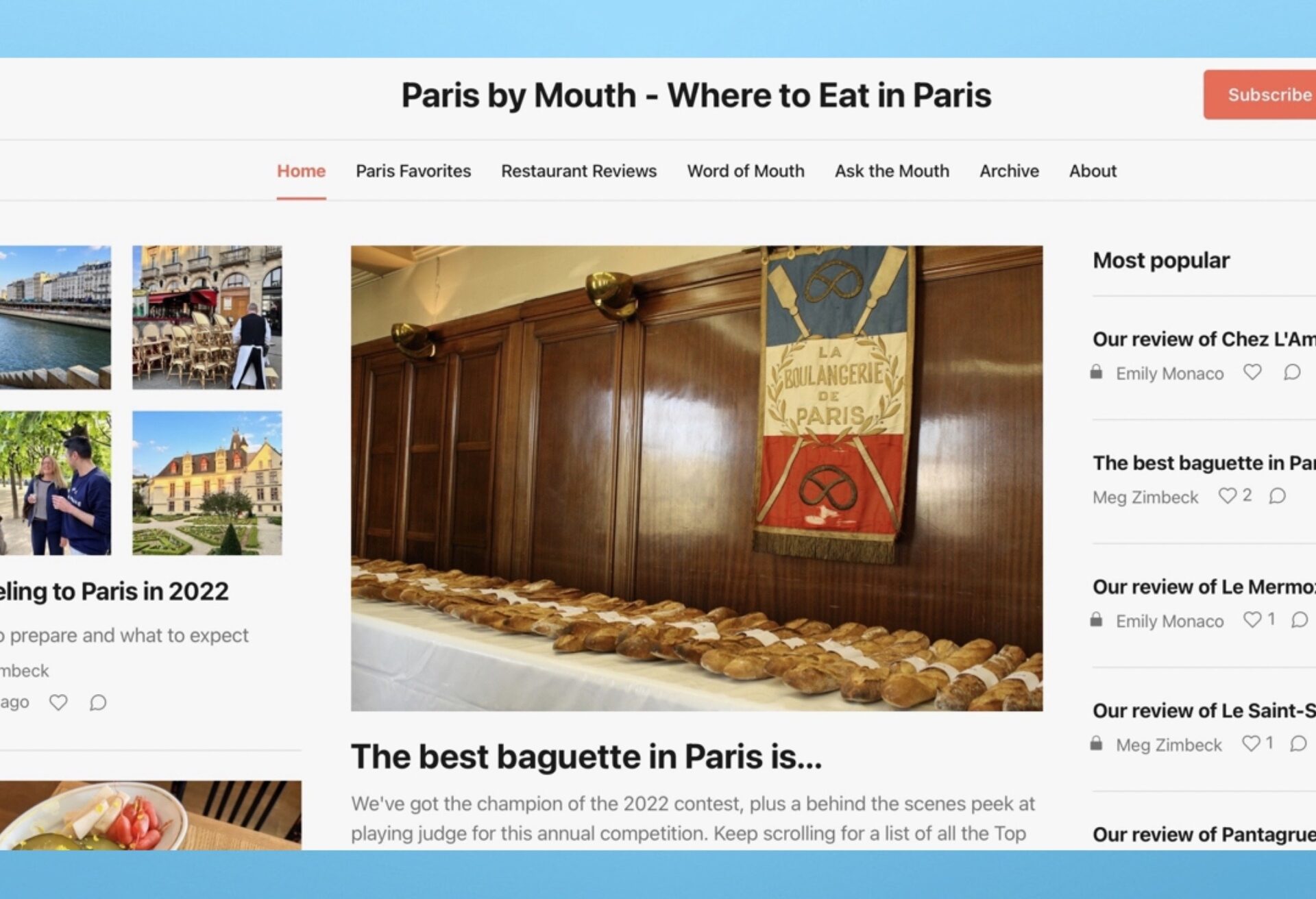 The Paris by Mouth Newsletter
For more than a decade, we've been publishing independent restaurant reviews on this website, along with advice about your best options in certain neighborhoods, during tricky times (like Sundays or when everything is closed in August), or when you're craving something particular like steak frites. 
During that time, we've written about more than 500 restaurants. A lot of that information is now out of date, especially since the pandemic scrambled our world. 
We decided to make a change and to begin publishing new reviews and advice in a Paris by Mouth newsletter on Substack. Everything you'll find there is based on a recent visit You can subscribe to the free version and receive food news and recent reviews in your inbox, or subscribe to the paid version (for the price of a Paris guide book) and have access to the full archive of reviews and articles – everything older than one month. Paid subscribers can also submit questions on our "Ask the Mouth" feature that allows us to play personal concierge and offer dining suggestions that all other paid subscribers can read.
Our restaurant research is directly funded by your paid subscriptions (thank you!), allowing us to continue to offer independent advice based on actual (anonymous) visits. Because the newsletter is also subsidized by revenue from our food tours, we've decided to offer a gift subscription to everyone who books a food tour. 
Thanks for reading, and we really hope to see you soon among our newsletter subscribers!
-Meg Zimbeck & the PbM crew