Acte II is a restaurant in the Marais from chef Masahide Ikuta. It pains me to say that I don't recommend this restaurant, because it has one of the most beautiful views I've ever seen. When I came out of the elevator (you have to hunt and find one to reach this rooftop restaurant) I actually gasped to see the sun setting over the gorgeously glowing buildings of the Marais. However, the food is a muddled mess.
The menu is filled with big ticket items, with most mains priced between 38-52€. That would be justified for fresh seafood and an epic location, if that seafood were not egregiously overcooked. It's a challenging menu designed to impress foodies, but there were failures of execution (cooking time, seasoning, lack of acidity) on almost every plate. We're more forgiving when the prices are more modest.
There are plenty of people who won't care about culinary failures, who are willing to spend for the view alone, but I'm not sure they're the same crowd who wants to eat fried veal brain with squid. We were rooting for this place, having loved Ikuta's food at Les Enfants du Marché – but the magic we saw at the market hasn't transferred to the roof.
Acte II has not been included among our of 50 favorite restaurants in Paris. Consult our guide to eating in the Marais if you're looking for something better in this neighborhood.
ACTE II
93 Rue Vieille-du-Temple, 75003
Open Wednesday-Friday for dinner (last seating at 10:30pm)
Open Saturday-Sunday for lunch & dinner (last seating at 10:30pm)
Closed Monday & Tuesday
Reservations online or at +33 1 43 56 50 50
Their Instagram / Our Instagram
OUR PHOTOS OF ACTE II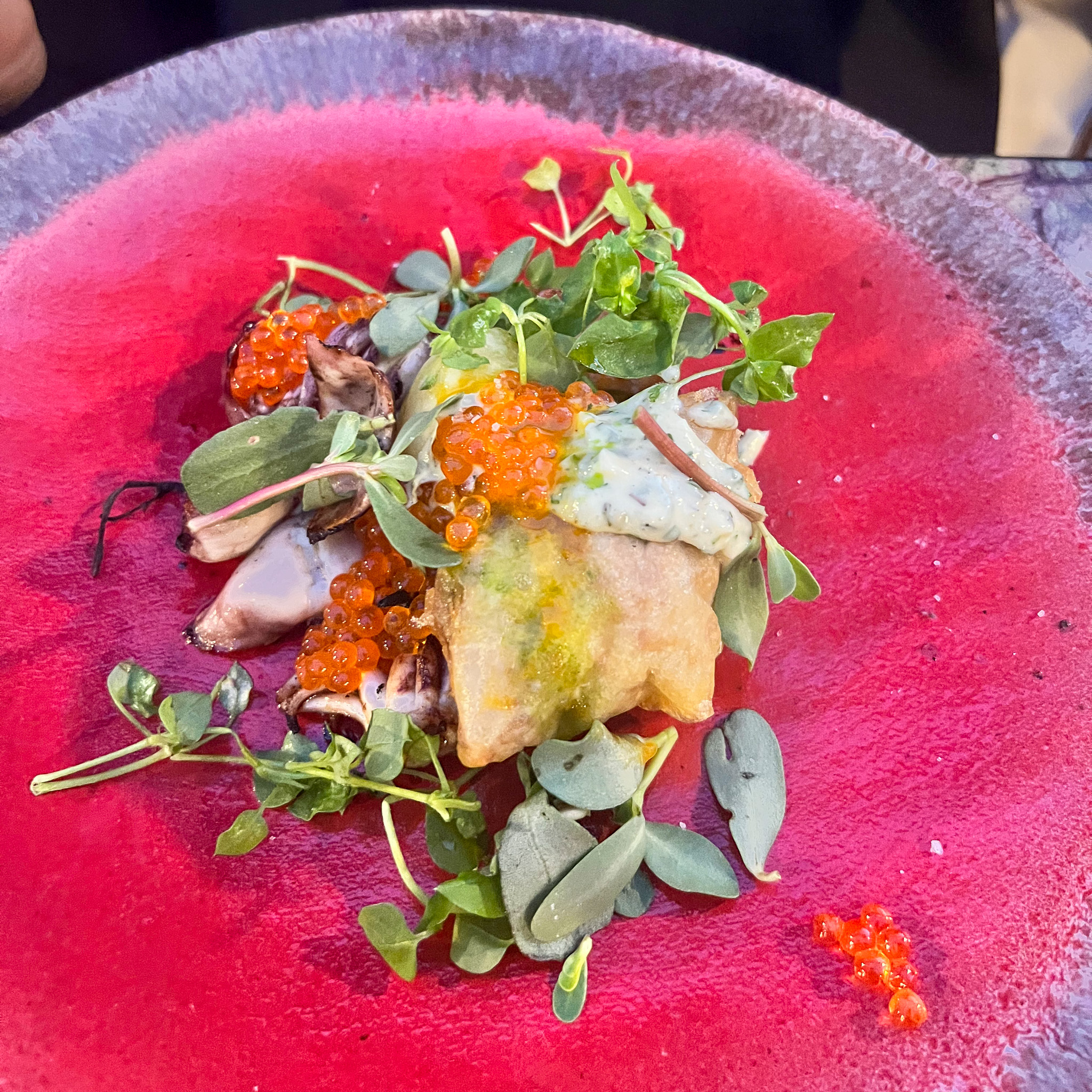 SUBSCRIBE TO OUR NEWSLETTER