I never got the chance to go to Astrance when it first opened on a sleepy street in the 16th, quietly hustling without the weight of so many Michelin stars. But I imagine it must have felt a lot like dining at Alliance. What the two restaurants have in common is the partnership of an exceptionally talented chef (Toshitaka Omiya) with a masterful and welcoming mâitre d'hôtel (Shawn Joyeux).
The service experience is always important, but it carries extra weight in the context of fine dining. We go to these places for celebratory occasions, not only for the food. Making us feel special, ensuring things go smoothly, steering us toward the right menu and wine – these are the (often un-heralded) tasks of the front-of-house. The service at Alliance is matched only by (the temporarily closed) Astrance in that regard.
The spartan dining room restaurant near Notre Dame doesn't offer much to look at, but all your attention will be focused on Omiya's food. It's exceptionally personal cooking with a sense of urgency – Omiya is going for it. Alliance is understandably a little more expensive since they earned a Michelin star (dinner menus at 140€ and 220€), but lunch remains an absolute steal at 75€.
Alliance is included among our favorite restaurants in Paris.
ALLIANCE
5 Rue de Poissy, 75005
Open Monday-Friday for lunch & dinner
Closed Saturday & Sunday
Reservations online or at +33 1 75 51 57 54
Their Instagram / Our Instagram
OUR PHOTOS OF ALLIANCE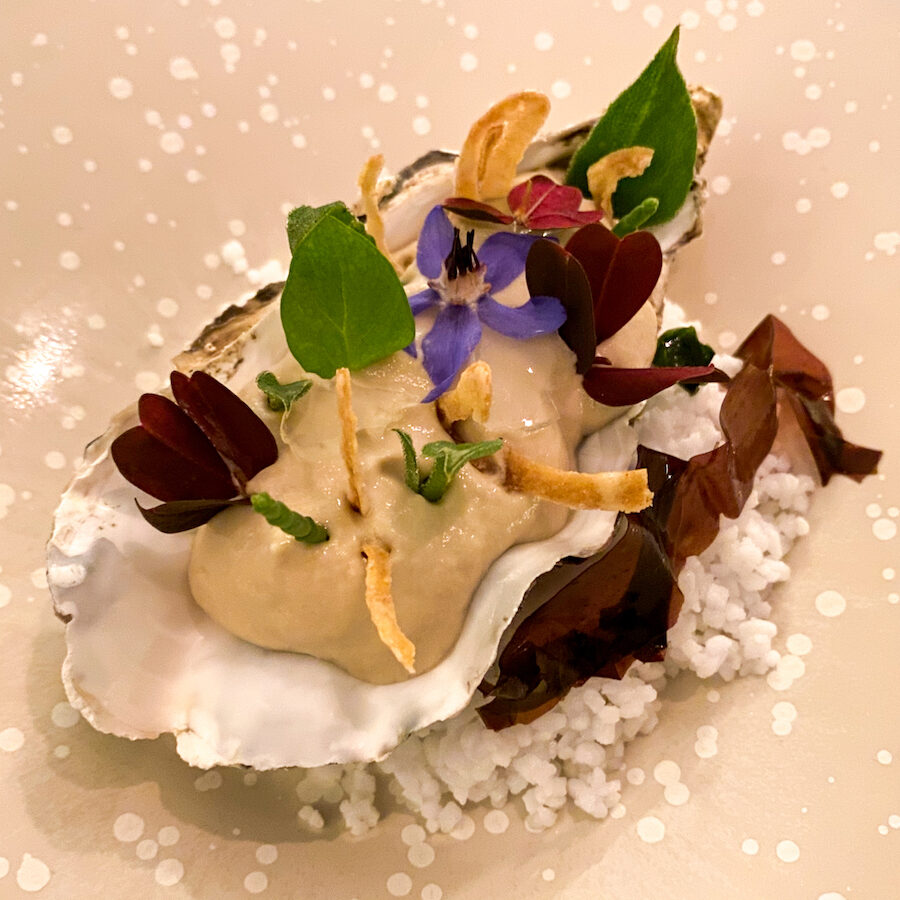 IN OTHER WORDS
John Talbott (2016) calls Alliance a "revelation," calling it "a mind-blowing, head-snapping, tongue-tingling meal that cannot be described." (Granted, he doesn't try very hard… but there are photos!)
Le Figaro (2016) compares chef Toshitaka Omiya to a composer, applauding his "few notes, but each in its place."
L'Express (2016) is "seduced" by chef Omiya's approach to classic French gastronomy, despite one dish more aesthetically impressive than palate-pleasing. With classic French ingredients like ris de veau and foie gras given the royal treatment, this restaurant is a true love letter to French cuisine.
SUBSCRIBE TO OUR NEWSLETTER