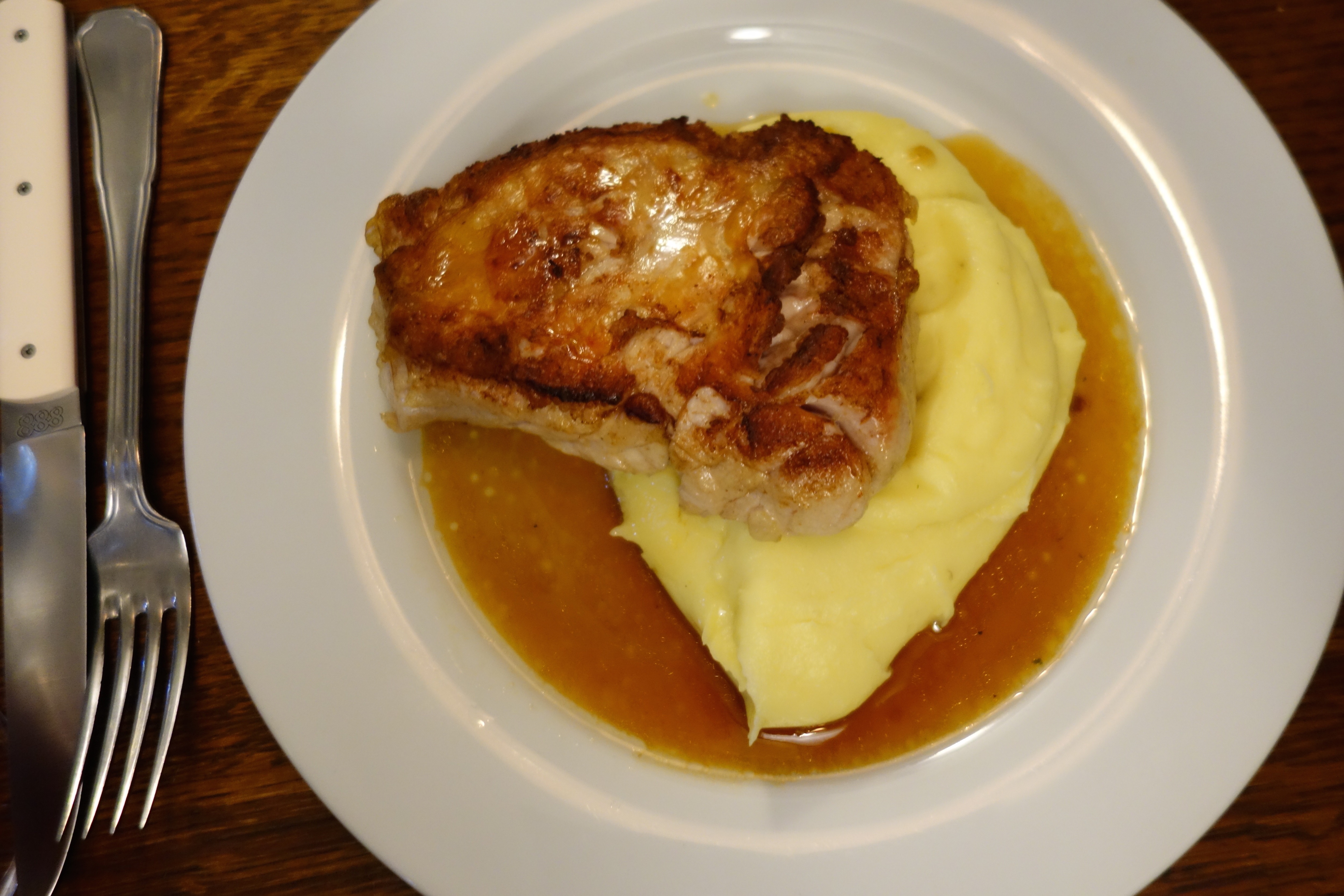 Address: 4, rue Biscornet, 75012
Hours: Normally Open Friday-Tuesday for lunch & dinner. Closed Wednesday & Thursday.
Telephone: +33 7 67 33 21 25
Website / Facebook
---
Our Most Recent Visit
With his passion for simplicity, traditional recipes, and fine ingredients, soft-spoken Amarante proprietor Christophe Philippe is a chef's chef, adored by restaurant industry peers and a passionate cult of Paris foodies. His spartan Bastille-area bistro is proudly divisive: a quiet haven for lovers of old-school French cuisine and natural wines and a potentially unappetizing snooze for anyone else.
Put it this way: it's a great place to kibitz about offal preparation and wine filtration. It's probably not a good venue for a bachelorette party.
The menu rarely changes. Philippe has been plating the city's most palate-drenching, savory sweetbread for over a decade, since the eponymous Left Bank bistro he maintained until 2015. His knock-out chocolate ganache (10€), of which a spoonful weighs a ton, has been bowling over diners for just as long.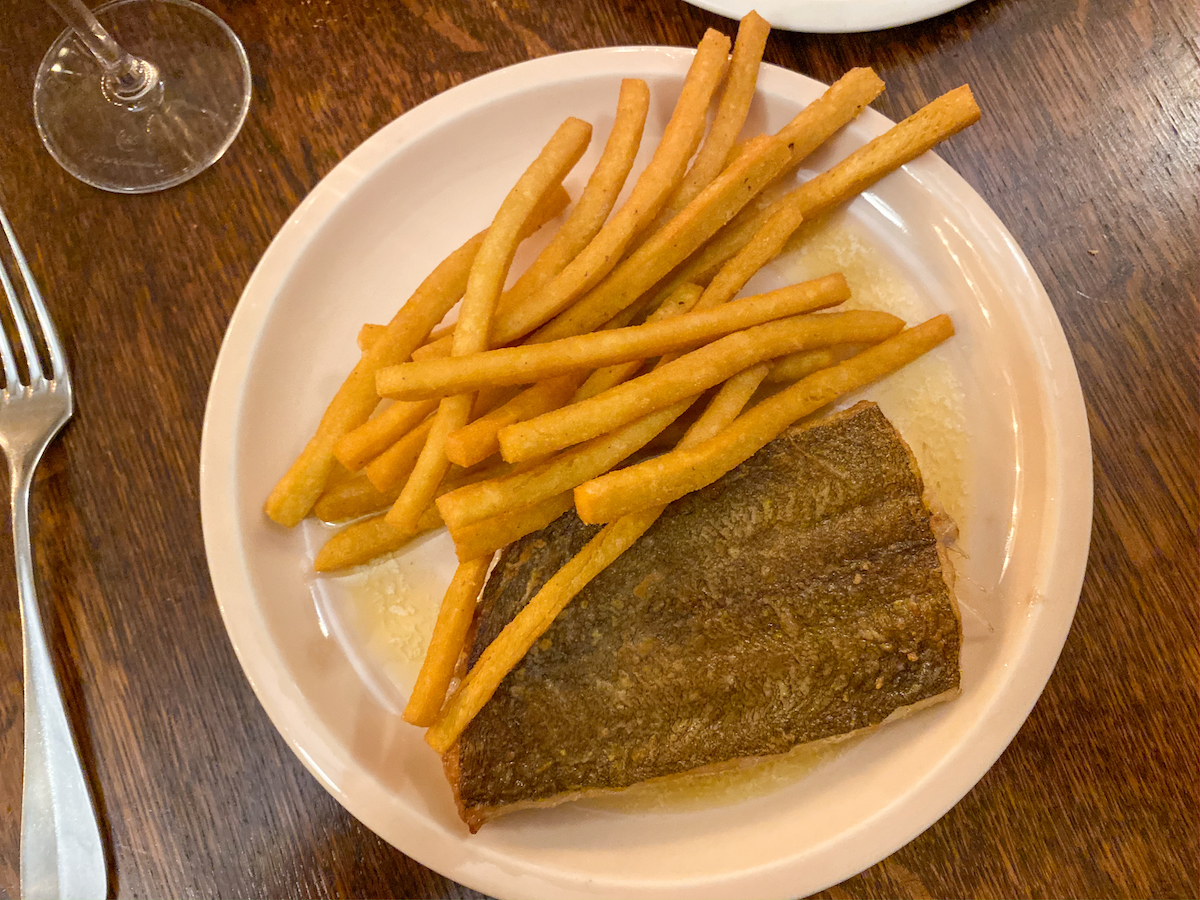 Unfashionable and heavy, Philippe's cuisine suits those who are prepared to consider the appreciation of great meals a test of strength, like weight-lifting. Pity the light eater who seeks refuge in the menu's lone fish option, a sole meunière (34€) that seems still to swim in its wide sea of butter, which itself possesses a depth and nuance that can stun first-time visitors.
Portions, meanwhile, are elephantine. Ecologically-minded diners might consider planning the rest of the week's meals on the basis of the leftovers of one dinner at Amarante. (Do ask to take things home. Philippe is justifiably proud of the provenance of everything he sources and loathes to see it wasted.) Of particular usefulness in this regard are his 2-month-aged Norman faux-filets (45€) and côtes de boeuf (90€). The monolithic masterpieces at dinner are almost equally delicious the following lunchtime, sliced thin on toast with a dab of horseradish.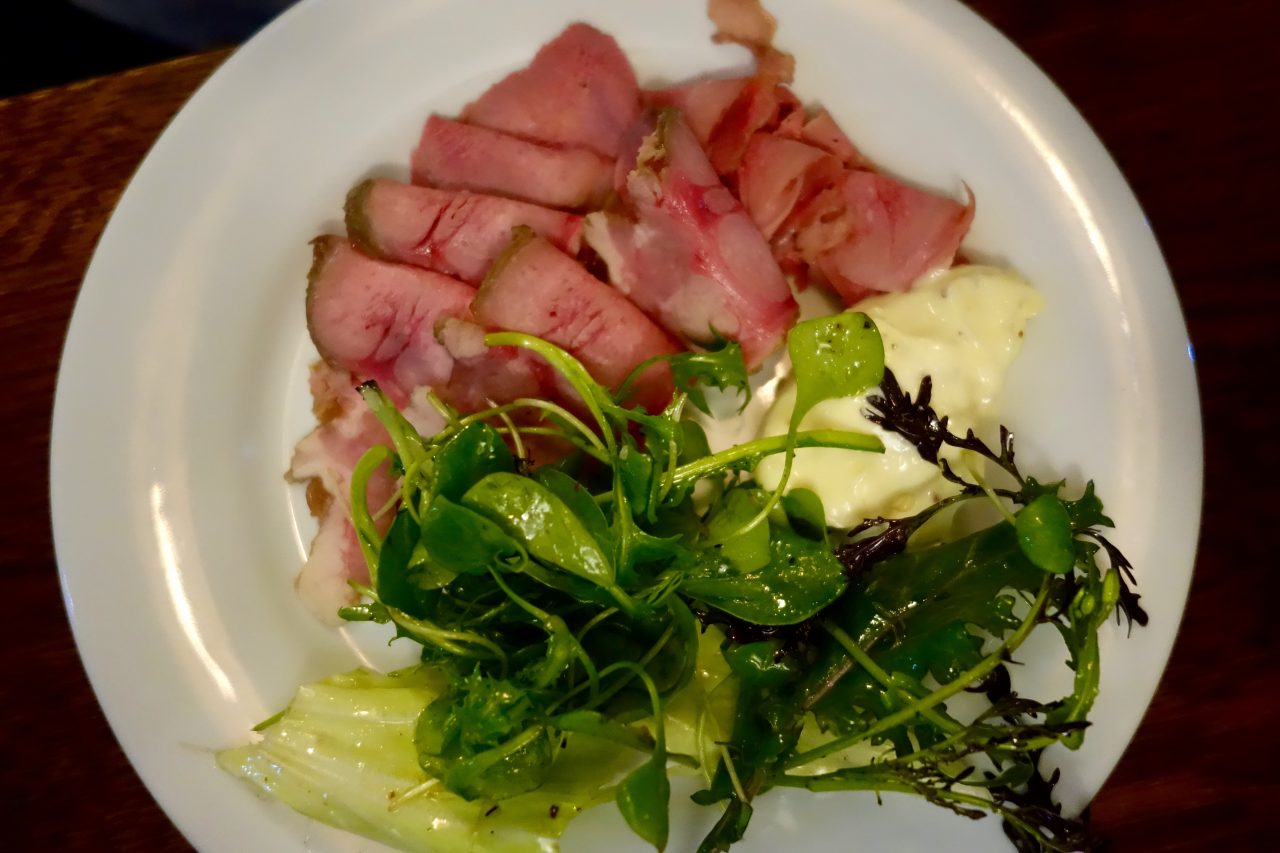 The menu at Amarante is priced in the upper tier of the bistro realm. Philippe's affordable wine list is not. Bottles from sought-after natural winemakers like Sancerre's Sebastien Riffault or the Jura's Pascal Clairet (of Domaine de la Tournelle) are available at prices more reminiscent of provincial taverns than Paris bistros. His three-course "menu du travailleur" lunch is also a steal at 22€.
In his youth, Philippe worked for renowned Michelin-starred chefs including Anne-Sophie Pic and Alain Ducasse, and it's tempting to attribute to these experiences his rigor with product sourcing and his sublime sensitivity to cook times. Yet his homely, anachronistic restaurant, unadorned save for a few Michel Tolmer posters, represents the antithesis of the Michelin ideal. Amarante is the work of a chef who has boldly dispensed with chandeliers, tablecloths, hostesses, amuse-bouches, music, décor, flattery, and charm – everything superfluous to what's on the plate.
---
Amarante in Pictures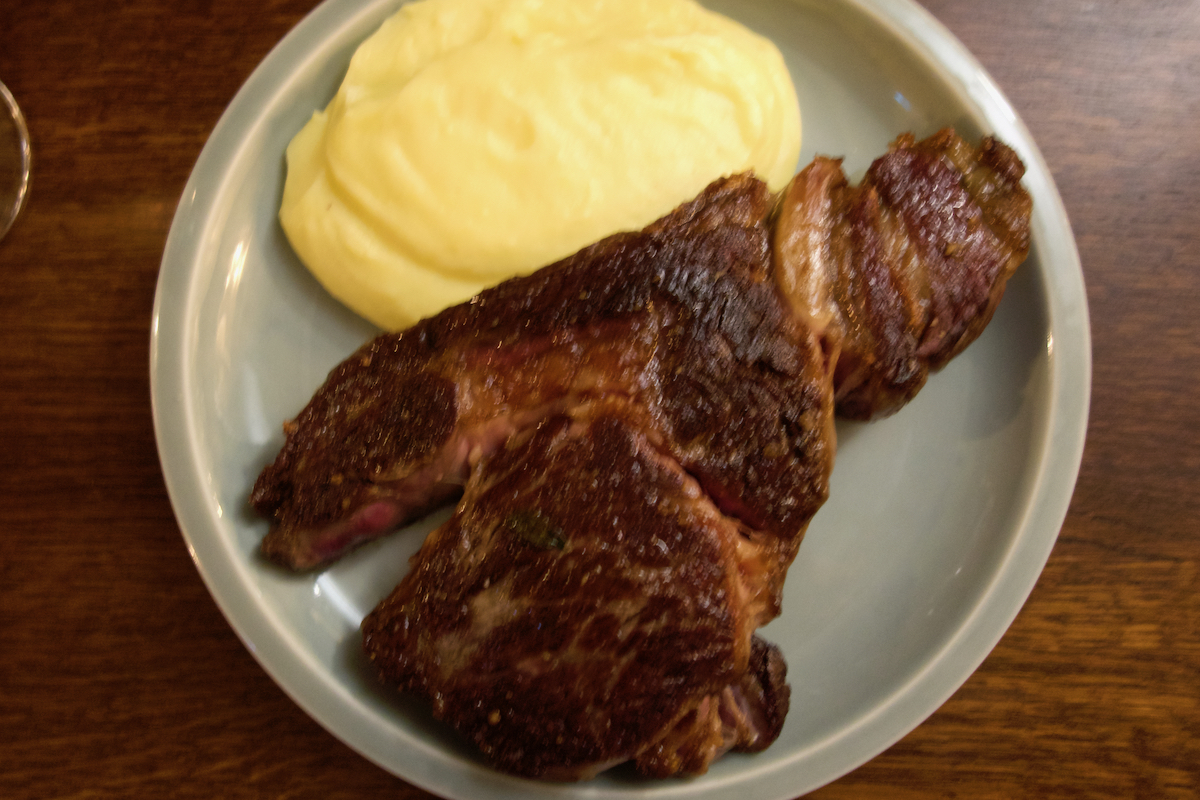 ---
In Other Words
The Financial Times (2019) Nick Lander savors every detail of Amarante, from chef Christophe Philippe's eccentric menu writing to the restaurant's "awkward, L-shaped space" to the dishes themselves, which he pronounces "not only very well cooked but served alongside perfect accompaniments."
Le Journal du Dimanche (2019) calls Amarante "a bistrot where one can scrape the sauce off one's plate (and even lick one's fingers)."
Time Out (2018) insensibly praises the décor at Amarante as "oh-so on-trend" and declares the restaurant's clientele "hipsters" before pronouncing the more reality-based opinion that "dessert is out of the question with these portion sizes" at this "bistro of dreams."
Le Fooding (2017) exclaims that "the gods of grub meet up" at Amarante, but notes, in what is for this publication a fairly cutting critique, that "the space is a little chilly."
Not Drinking Poison In Paris (2015) says, "At Amarante [chef Christophe Philippe] offers the exact same pointedly-unfussy, rigorously-sourced bistrot menu and the same well-priced natural wine list as at his former establishment. Amarante is duly aglow with the same monkish sense of serenity and confidence, albeit with slighter better lighting, and a less hideous font on the windowpane."
The Wall Street Journal (2015) "The magisterial simplicity of Mr. Philippe's cooking gives the lie to the erroneous but oddly enduring idea that French food is often too rich and too fussy."
John Talbott (2015) "We started off with veal brains, beautifully crisp on the outside, moist on the inside; moved on to the veal sweetbreads, beautifully crisp on the outside, moist on the inside; and terminated with a chocolate mousse made with a mousse and chocolate chips from São Tomé & Principe, just mighty fine."
Alexander Lobrano (2015) "… delicious classic French preparations cooked according to a textbook perfection from superb produce. In fact my foie gras was the best I've eaten in a very long time for being so lushly barnyard ruddy but also so miraculously free of nerves, and even the accompanying toast was perfect–slightly sour country bread topped with a brown lace of crusting."
L'Express (2015) is head-over-heels for Philippe's escargots: "garlicky, buttery, drugged with some secret herbs from Annie Bertin and set with the trap of a few croutons of country loaf" to soak up all that delicious sauce.
Photos by Aaron Ayscough and Meg Zimbeck © Paris by Mouth