Address: 20 Rue d'Aligre, 75012
Hours: Open Wednesday–Sunday lunch, Wednesday–Saturday dinner
Telephone: +33 (0)1 43 43 91 64
Website / Facebook
Meat enthusiasts won't be disappointed by this bustling butchershop-cum-restaurant set in the Marché d'Aligre, one of Paris' most popular neighborhood markets. On the menu, you'll find the usual French steak classics of entrecôte, faux-filet, and onglet, as well as a large selection of lamb, veal and pork. True carnivores (and the more adventurous) can opt for tartare maison, sweetbreads, or andouillette sausage.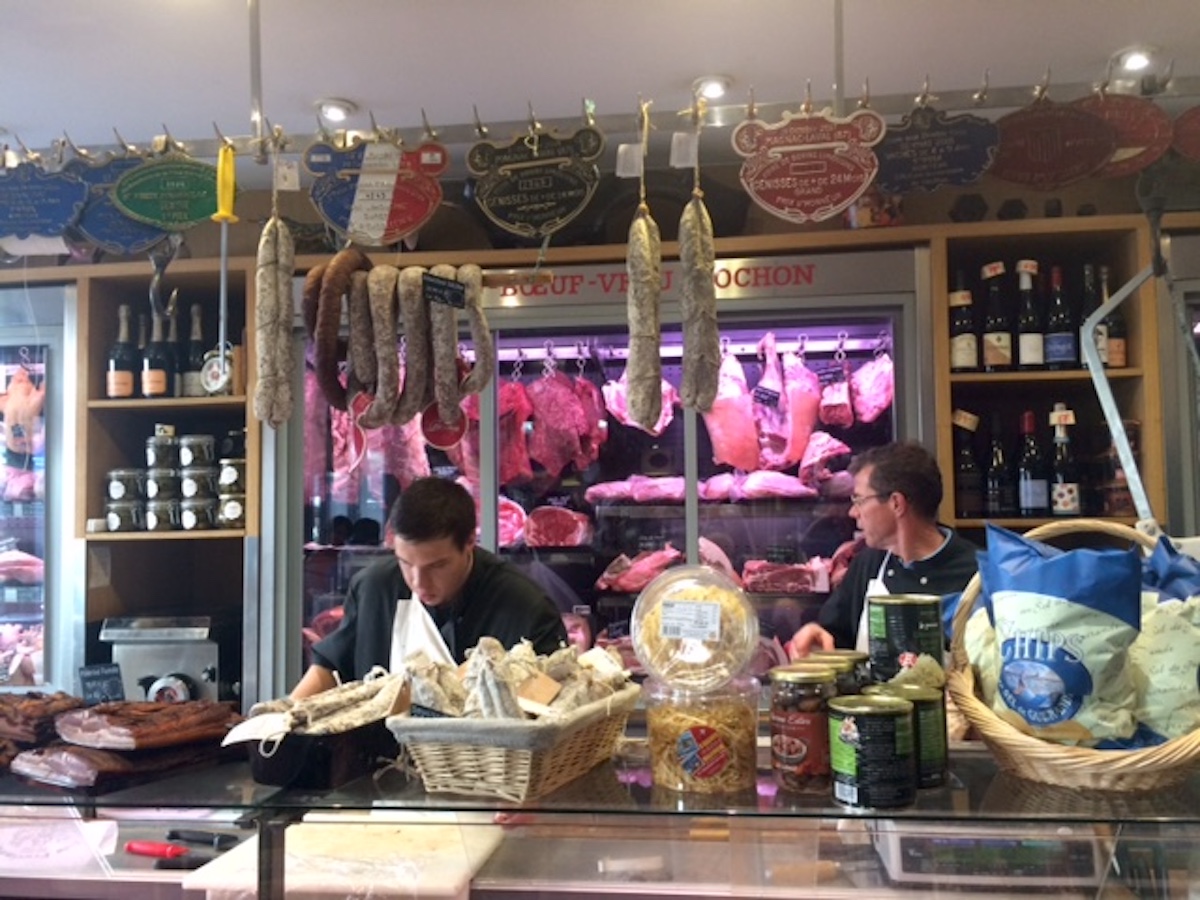 The ambiance is most of the charm, here. On a Saturday afternoon, the Marché d'Aligre will be in full swing, adding to the lively energy of the restaurant, which draws heavily on its dual role as an active boucherie. While you dine, you can watch the highly trained butchers break down parts for the case and even glimpse through a tall glass window at a hanging side of beef in the meat locker. Diagrams on the wall denote French butchery cuts, which differ from those in other countries: You won't find t-bone or rib eye here, instead seeing paleron or hampe.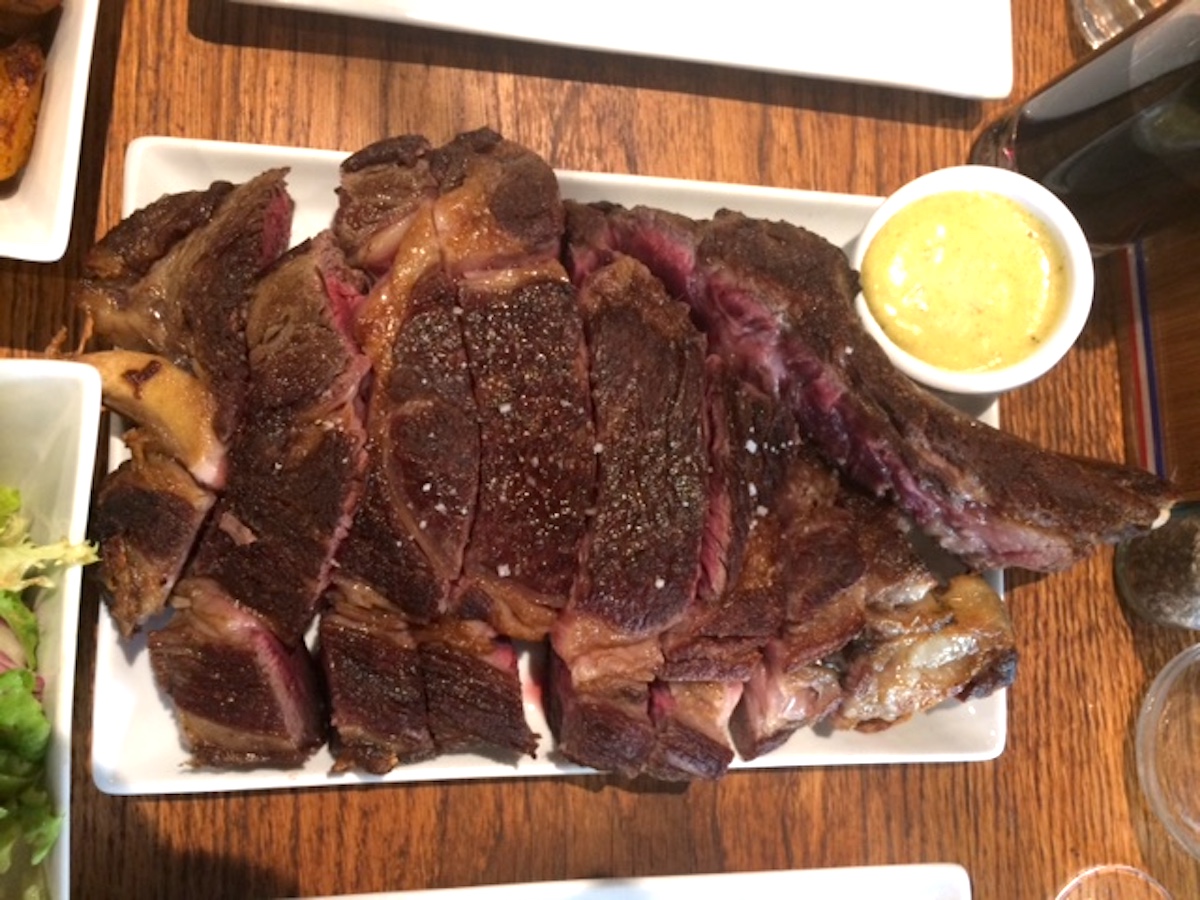 Splurge for the aged côte de boeuf: you won't be disappointed. When the large, Flintstone-esque slab of perfectly charred meat emerges, the formidable portion is almost intimidating: thickly cut and accompanied by a tasty béarnaise sauce. The simple salad and accompanying fingerling potatoes prove almost unnecessary.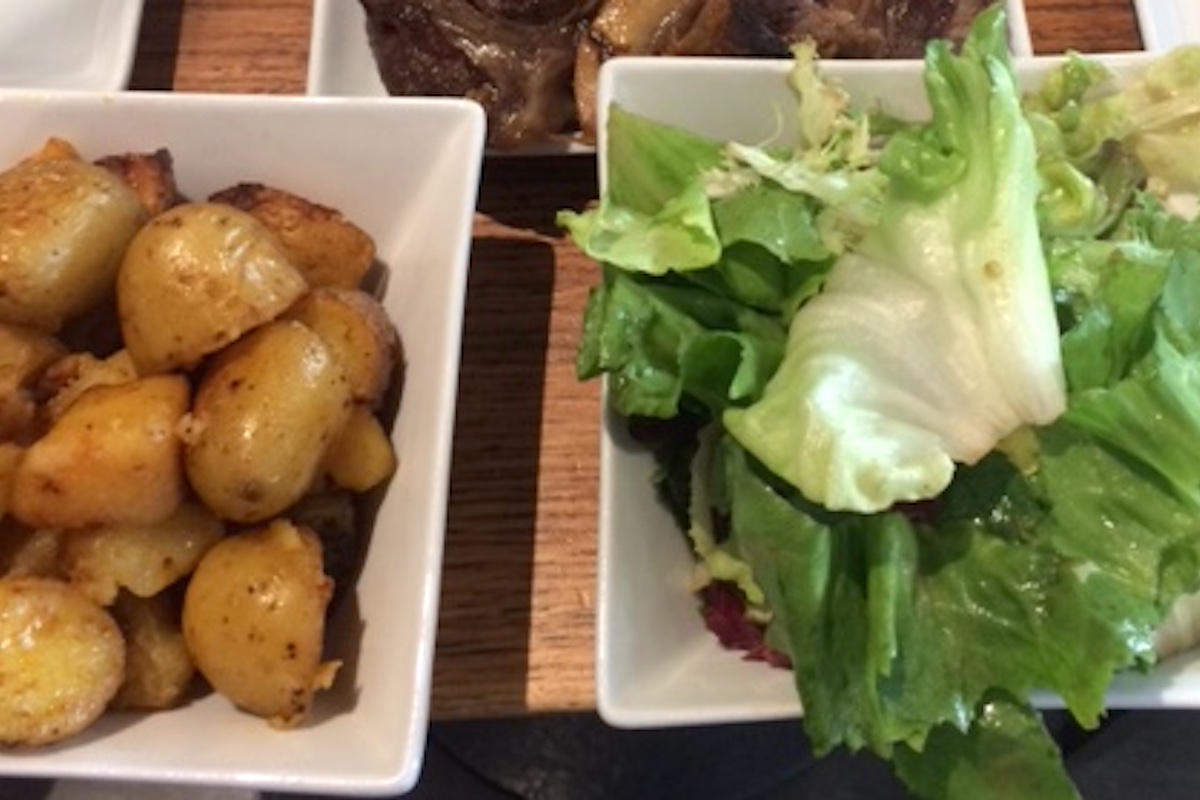 If you're craving a good steak, then Boucherie les Provinces is immensely satisfying. The casual atmosphere makes it a better choice for lunchtime dining rather than a fancy dinner destination, but it's worth the trip if you're looking for a fun place with friendly service and reasonable prices.
---
What People Are Saying About Boucherie les Provinces
Le Fooding (2018) praises the "butcher's hooks galore [and] dry-aged meats in the window display" at this "institution in the Aligre neighborhood."
Telerama (2017) lauds Christophe Dru as "the first one in Paris to combine butchery and restauration," noting, especially, the importance Dru places, not on the breed of cattle, but on "the fact that it be fattened up as it should."
Simon Says (2016) calls Dru's meat "excellent," calling attention to the "debonair and delighted clientele" and the "pleasing ambiance" of this neighborhood joint.
David Lebovitz (2014) writes that while "you won't be blown away by the food (…) you'll have a good time."
Epicurious (2013) praises the "perfectly aged prime rib, steak tartare, chops (veal, pork, and lamb), charcuterie, and homemade meat terrines," recommending "the communal tables in the animated dining room."
L'obs (formerly Nouvel Observateur) (2013) writes that while "the idea is smart (…) it's not haute cuisine." Rather, "it's just a spot to enjoy great products at a reasonable price."