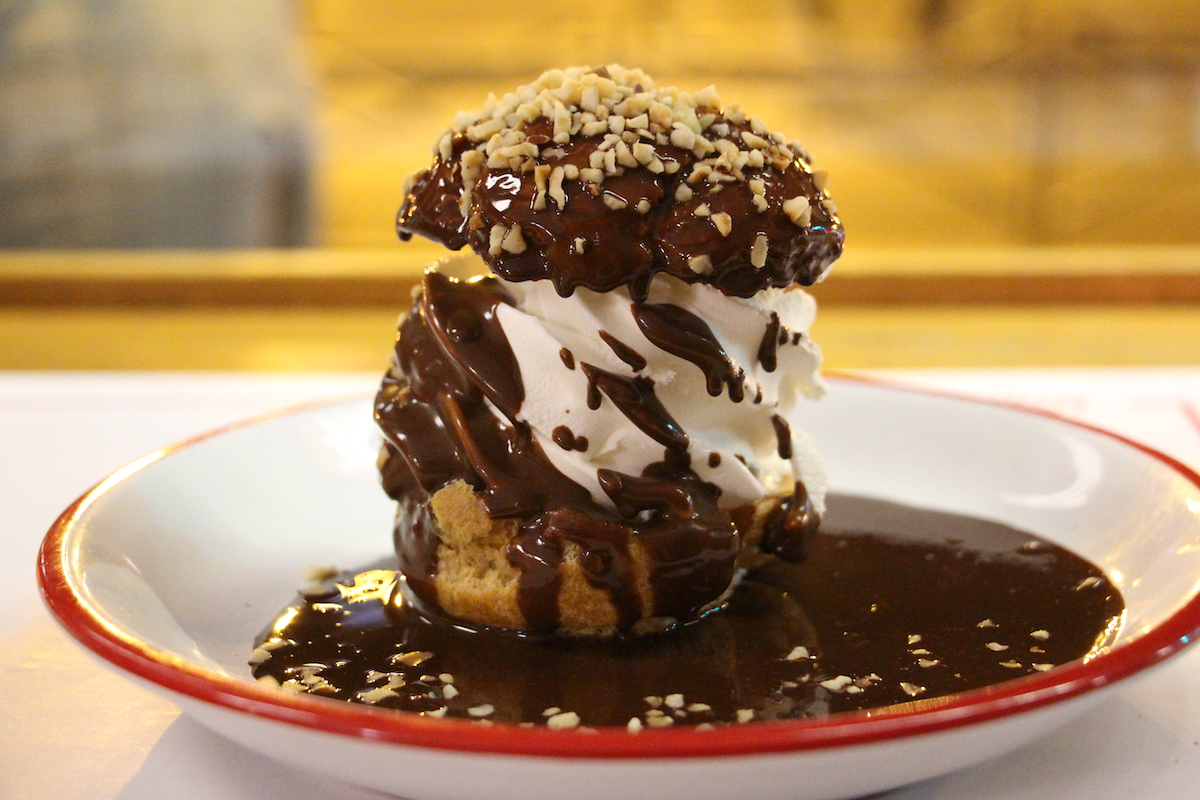 Address: 22, boulevard de Clichy, 75018
Hours: Open daily from noon to midnight
Telephone: +33 1 42 59 69 31
Website / Facebook / Instagram
Alongside bistros and brasseries, bouillons were once a Parisian restaurant staple. These no-reservations, nonstop-dining eateries got their start in the 19th century, when an astute butcher decided to peddle bouillon (broth) and stewed meat to workers at the Les Halles markets. The restaurants soon evolved to serve a variety of cheap French comfort food to the masses.
In the 20th century, bouillons fell out of fashion, and while a few do still exist, notably Chartier, they are usually relics of the past. With Bouillon Pigalle, however, Pierre and Guillaume Moussié (Chez Jeannette, Le Providence) update the offering for a new generation.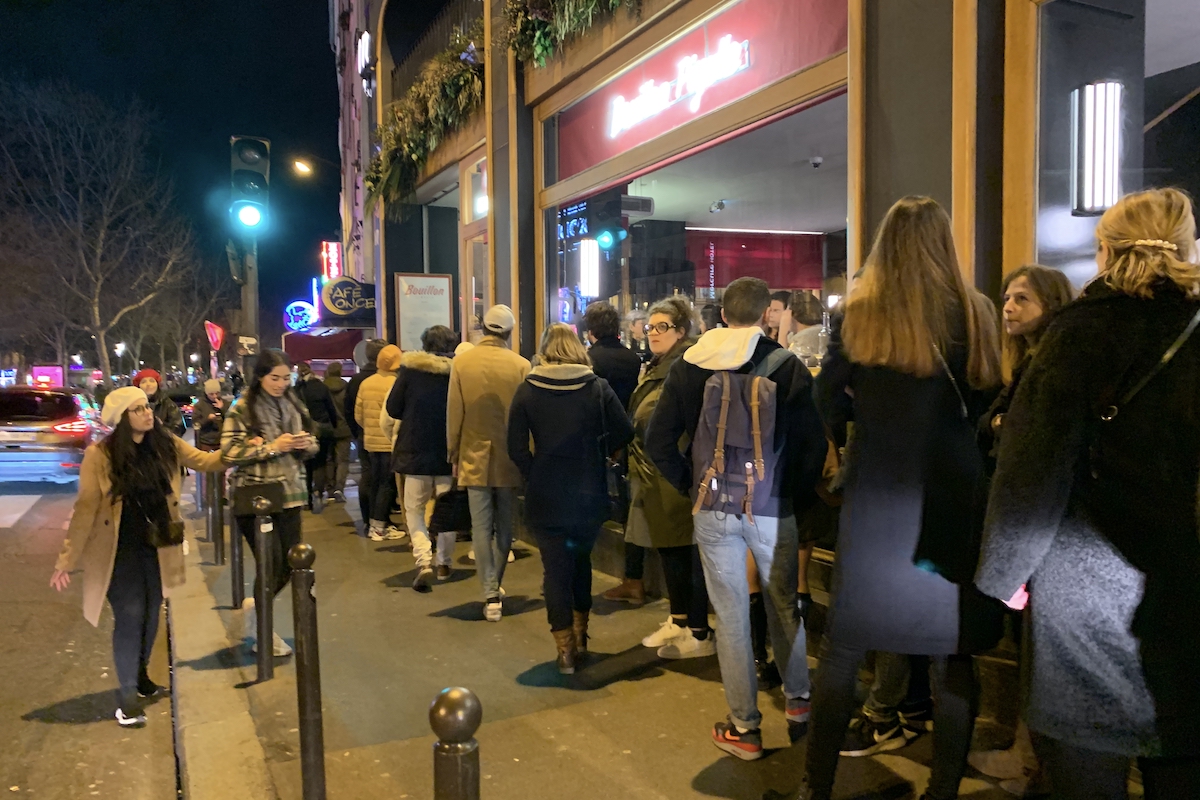 In keeping with tradition, Bouillon Pigalle takes no reservations. Dinner here thus begins with a queue. An 8pm arrival means about a 30-minute wait, but this can be shortened somewhat by asking to eat at the bar stools facing the windows. Seeing as Bouillon Pigalle is open continuously from noon to midnight, you may also get a seat more quickly if you visit outside of normal dining hours. Either way, once inside, expedient waiters hop right to it, serving the 300 diners inside at any given time with speed and efficiency. (Take that, stereotypes of French serveurs!)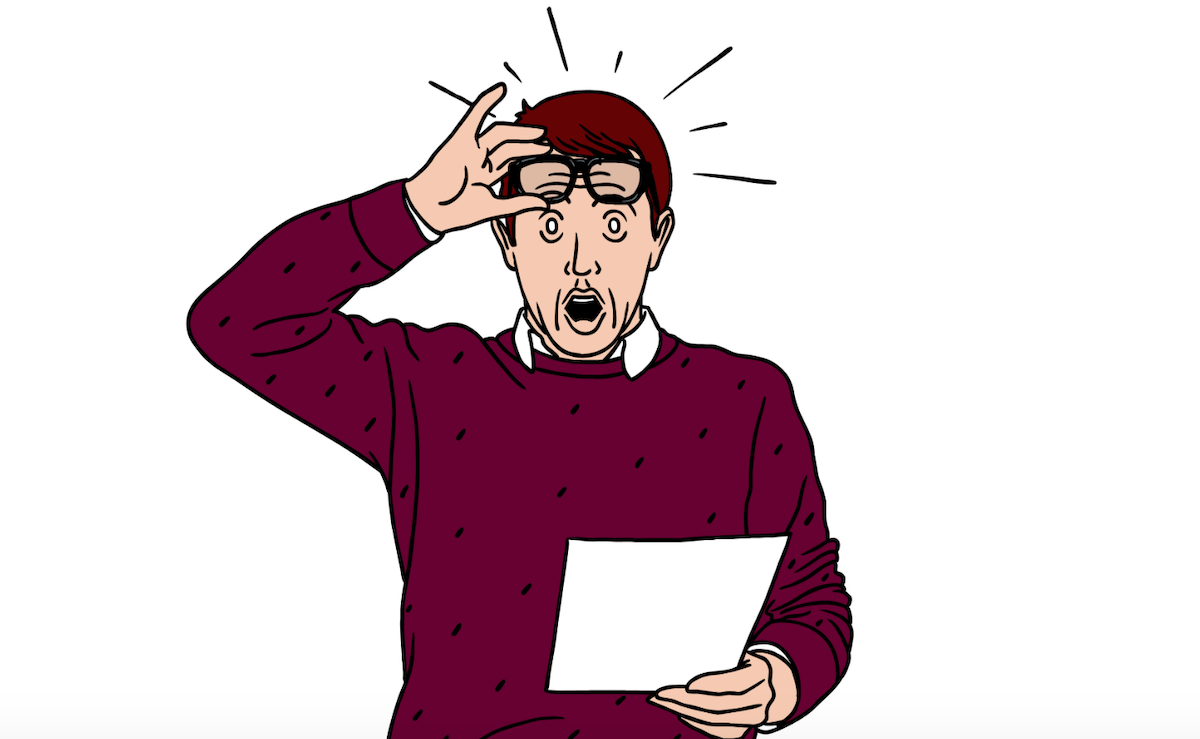 The menu makes good on the promise suggested by the astonished man featured in the Bouillon's branding. Prices here are, indeed, eyebrow-raisingly cheap. In a city where a coffee usually runs 2€, Bouillon Pigalle prices its oeufs-mayo at 1.90€. The egg is perfectly hard-boiled, garnished with a hearty dollop of rich, balanced mayonnaise. A scattering of baby spinach leaves does little more than make the plate look slightly less empty. It's 1.90€ well spent.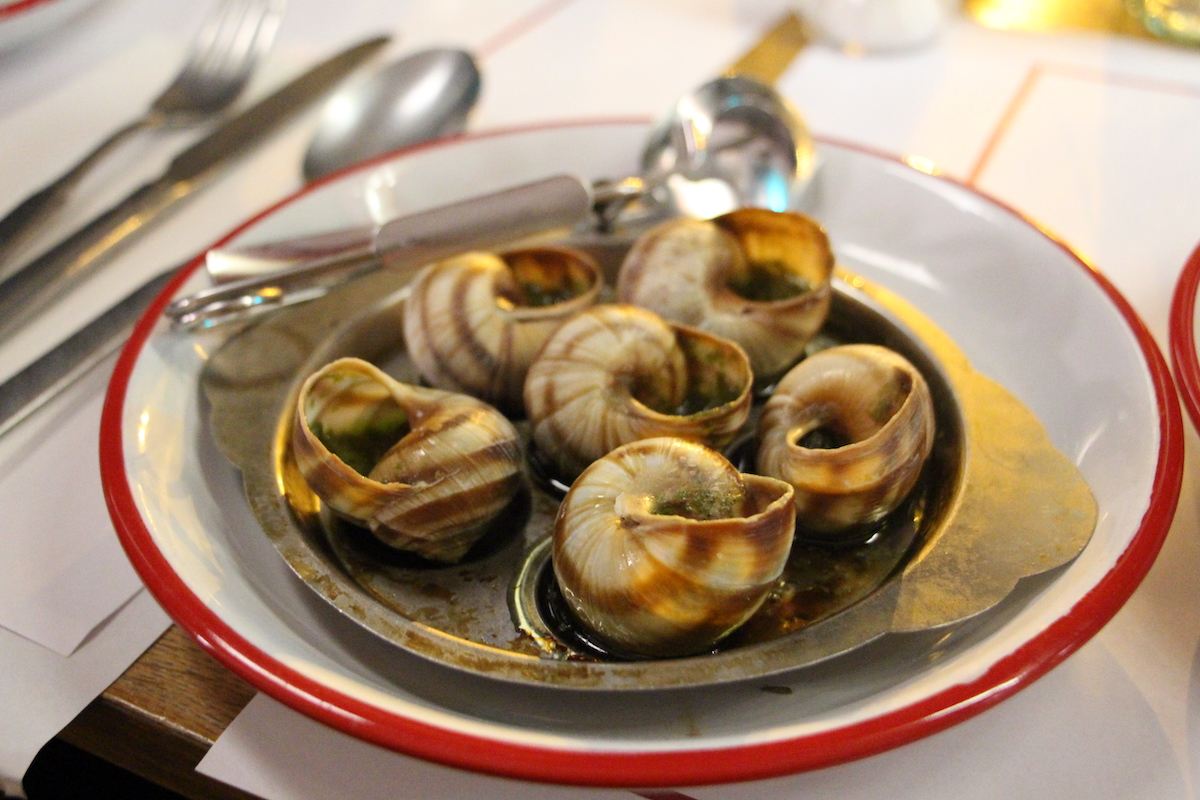 Other classic appetizers include a perfectly fine French onion soup (3.80€) that's missing both a bit of depth and a bit of time under the broiler. The cheese, while burnished and browned on top, is not melted all the way through to the dense slice of Jean-Luc Poujauran bread. Escargots (7€) are similarly satisfactory. They do the job; they could also do with a bit of salt.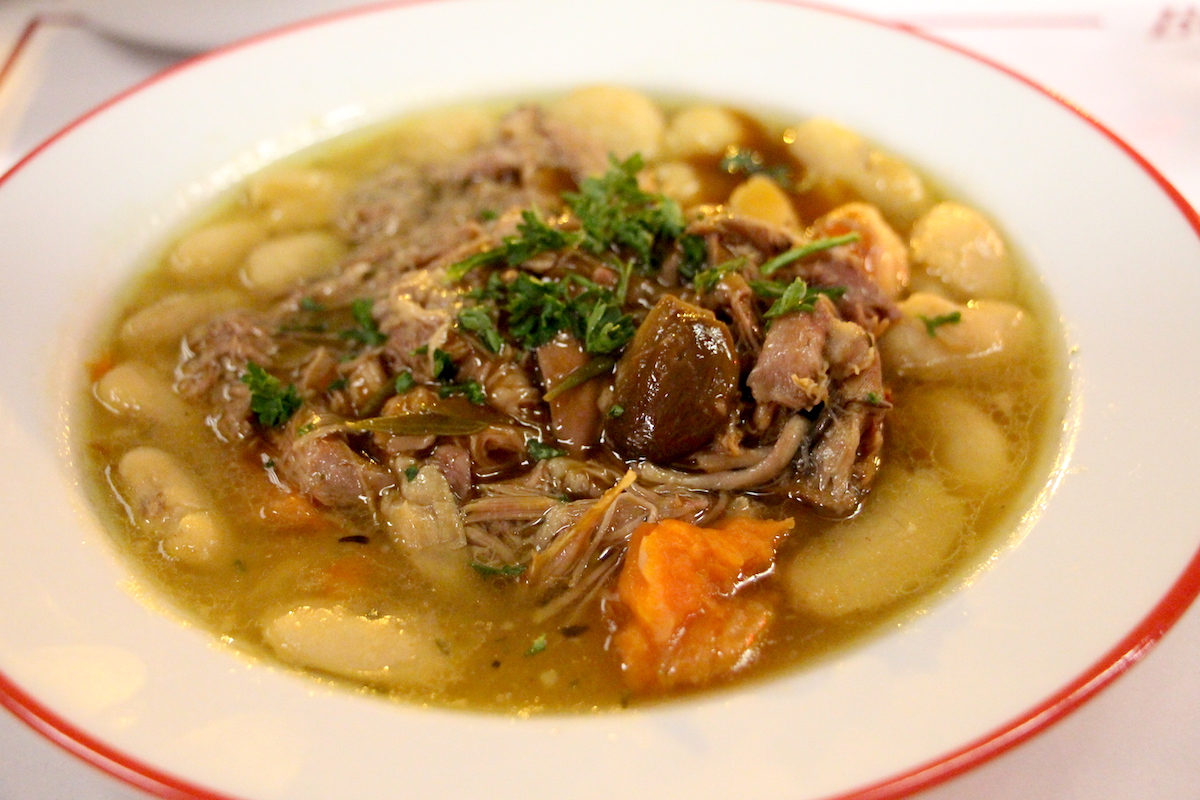 Mains are comparatively more enticing. Alongside beef bourguignon (9.80€), steak-frites (11.20€), and a vegetarian cauliflower gratin (8.50€) is offered a copious portion of tête de veau (11€) with its traditional gribiche sauce and boiled potatoes. Rich, fatty, and luscious, it's a great example of the classic dish. The star, however, is the 7-hour stewed lamb (12.50€). Whole cloves of garlic so deeply roasted they take on a mahogany color add a rich sweetness to the stew. Plump, creamy gigantes beans soak up the delicious sauce. It's hearty and heavy, and yet it's impossible to leave even a spoonful behind.
The dessert menu similarly features comfort food classics like rice pudding (2.80€), ile flottante (2.80€), and tarte au citron (3.70€). But here, one must kowtow to Instagram and order the profiterole (4.50€): a tower of pastry and chocolate and ice cream. It wouldn't need to be as good as it is to be enjoyable. And yet it is. The choux pastry is both tender and crisp, and the choice of fresh milk ice cream in place of vanilla allows the rich chocolate sauce to become the true star. We lick our spoons and manage to avoid licking the plate clean.
Bouillon Pigalle could have gotten away with merely enticing diners in an Epcot Paris sort of way – a nod to past trends. But in its hustling, bustling dining room, it manages to also serve up quite good versions of French dining classics. The added benefits of the quick turnover and all-day opening hours make it the perfect spot for anyone looking to eat outside of strict mealtimes in Paris.
---
Bouillon Pigalle in Pictures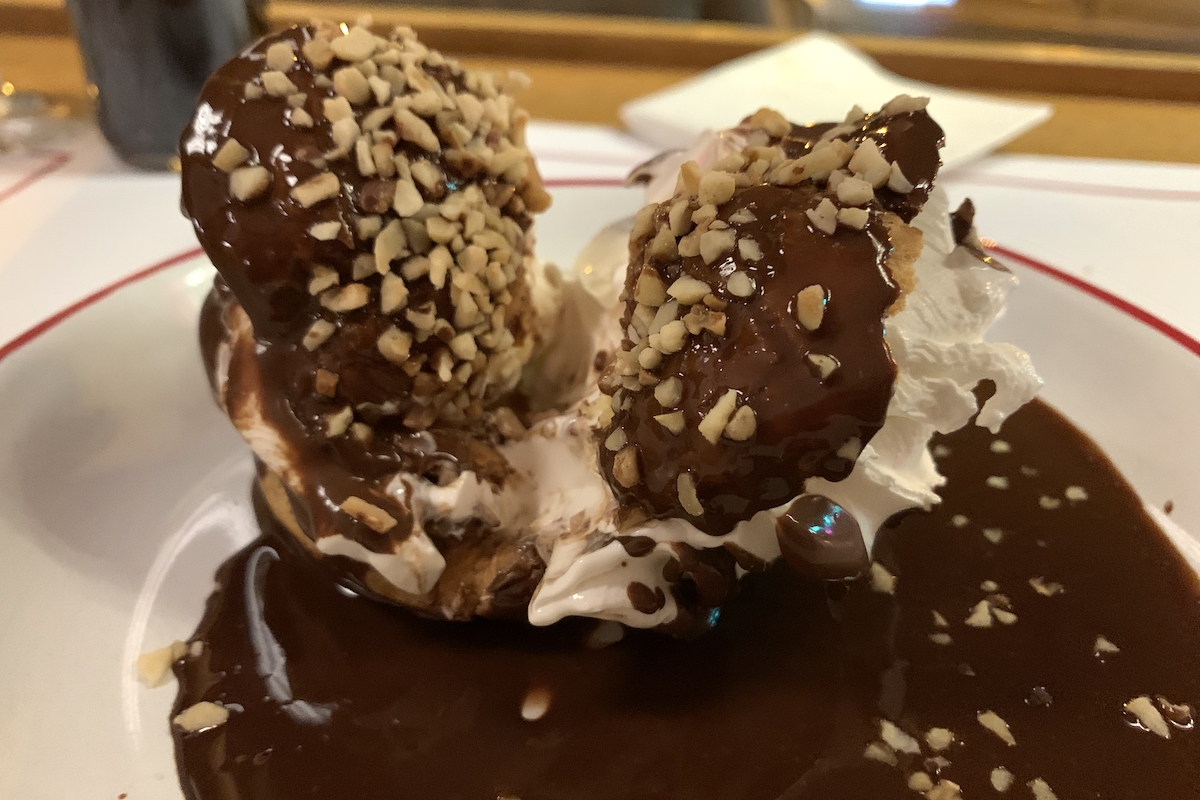 ---
In Other Words
Le Fooding (2019) appreciates the nods to the "illustrious ancestors" of Parisian cuisine, with, notably, "a very comforting dish of sausage and mashed potatoes" and "a friendly Côtes-du-Rhône served Russian nesting doll style: in everything from a quarter liter (€2.90) to a jéroboam (4 liters, €35)!"
David Lebovitz (2018) is very pleased that a quality bouillon has finally arrived in Paris, with a special nod to the servers, who he calls "truly the best in Paris." "They manage the tables like nobody's business, juggling orders and trays, all the while bantering with customers. Anyone who wants proof that the French work hard should come here and watch these guys in action."
Time Out (2017) gives a special nod to the oeuf-mayo and beef bourguignon at this restaurant perfect for "anyone who wants to live the picturebook Paris dream."