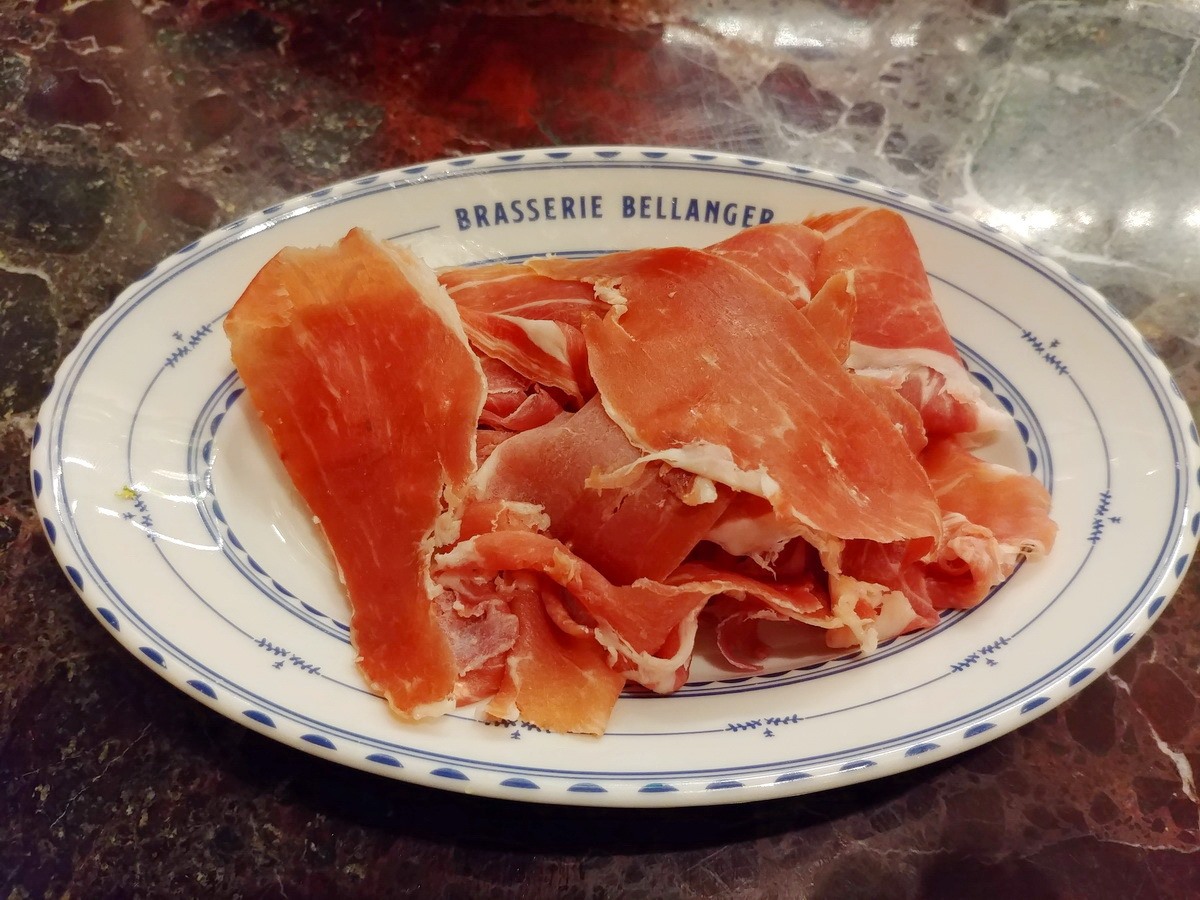 Address: 140, rue du Faubourg Poissonnière, 75010
Hours: Open all day long for breakfast, lunch & dinner
Telephone: +33 9 54 00 99 65 (no reservations)
Website / Facebook / Instagram
Brasserie Bellanger is one of the latest efforts in the city-wide revival of classic French cooking, joining the ever-improving constellation of dining near Gare du Nord. Victor Dubillot and Charles Perez – alias Victor and Charly – seek to breathe new life into the classic French brasserie with an emphasis on quality ingredients, low prices, and a friendly atmosphere. Boasting past experience working with high-end and innovative chefs like Yves Camdeborde, Jean-Louis Nomicos, and Eric Frechon, Victor and Charly certainly lend their own twists to French tradition.
A solid cocktail program is the first of these innovations. Inventive drinks include multiple variations on a Moscow mule, like ones with tequila or gin rather than the standard vodka. To accompany your cocktail, the menu section dubbed "Nos Plus Belles Trouvailles" (our top discoveries) showcases regional specialties like Jambon Ibaïama (13€), a Basque dry-cured ham made by only three producers in the world.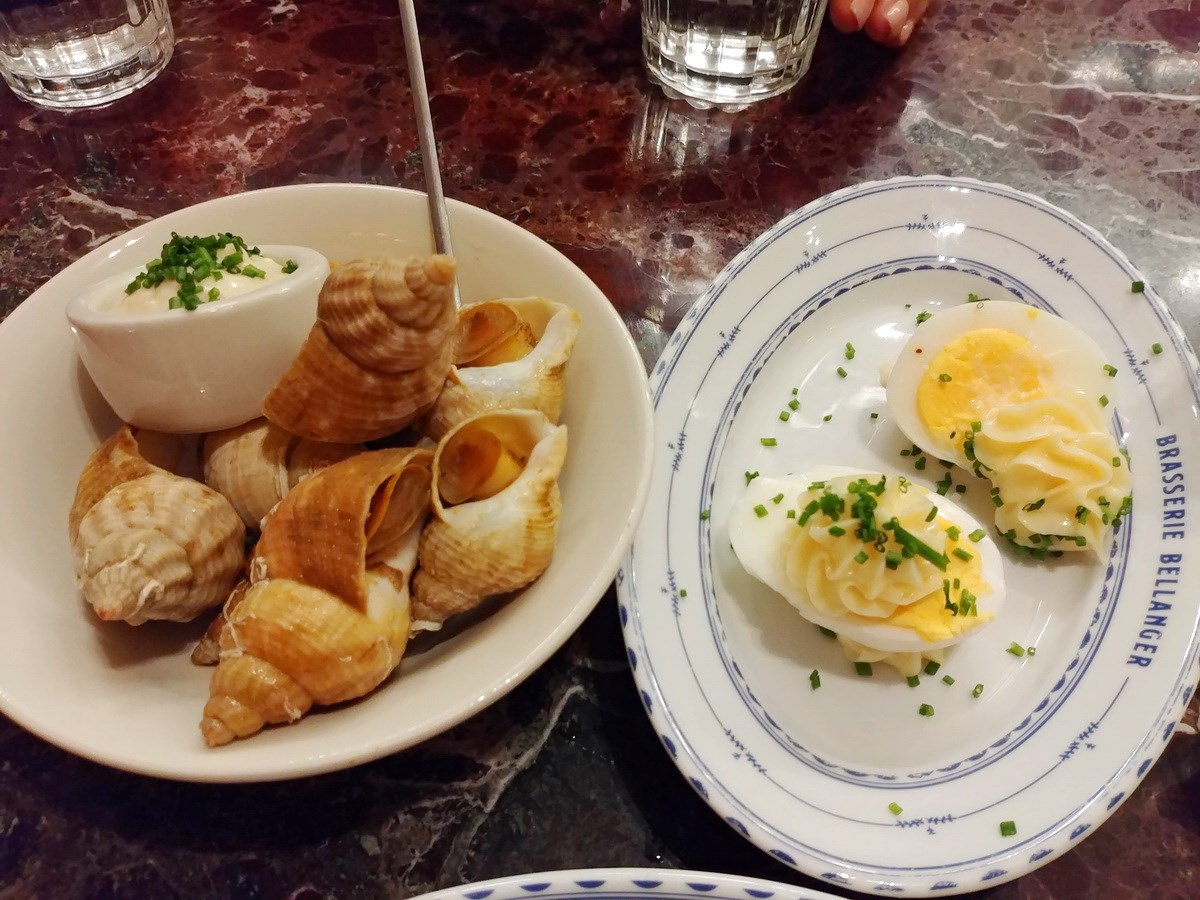 Appetizers include many classics of the brasserie world, such as oeufs-mayo (2€), a simple pairing of boiled eggs and mayonnaise. The egg in this case is hard-cooked to perfection and served with a mayonnaise that veers intentionally into mustard territory. The bulots mousquetaire (sea snails, 8€) are nicely cooked, with a firm, pleasing texture. The accompanying white wine-laced mayonnaise is a stand-out.
The carpaccio of rolled tête de veau (10€) is less successful. The sauce of fried capers and chopped, hard-boiled egg attempts to balance out the heaviness of this dish. Unfortunately, it remains weighed down by a fatty flavor and overwhelmingly gelatinous texture.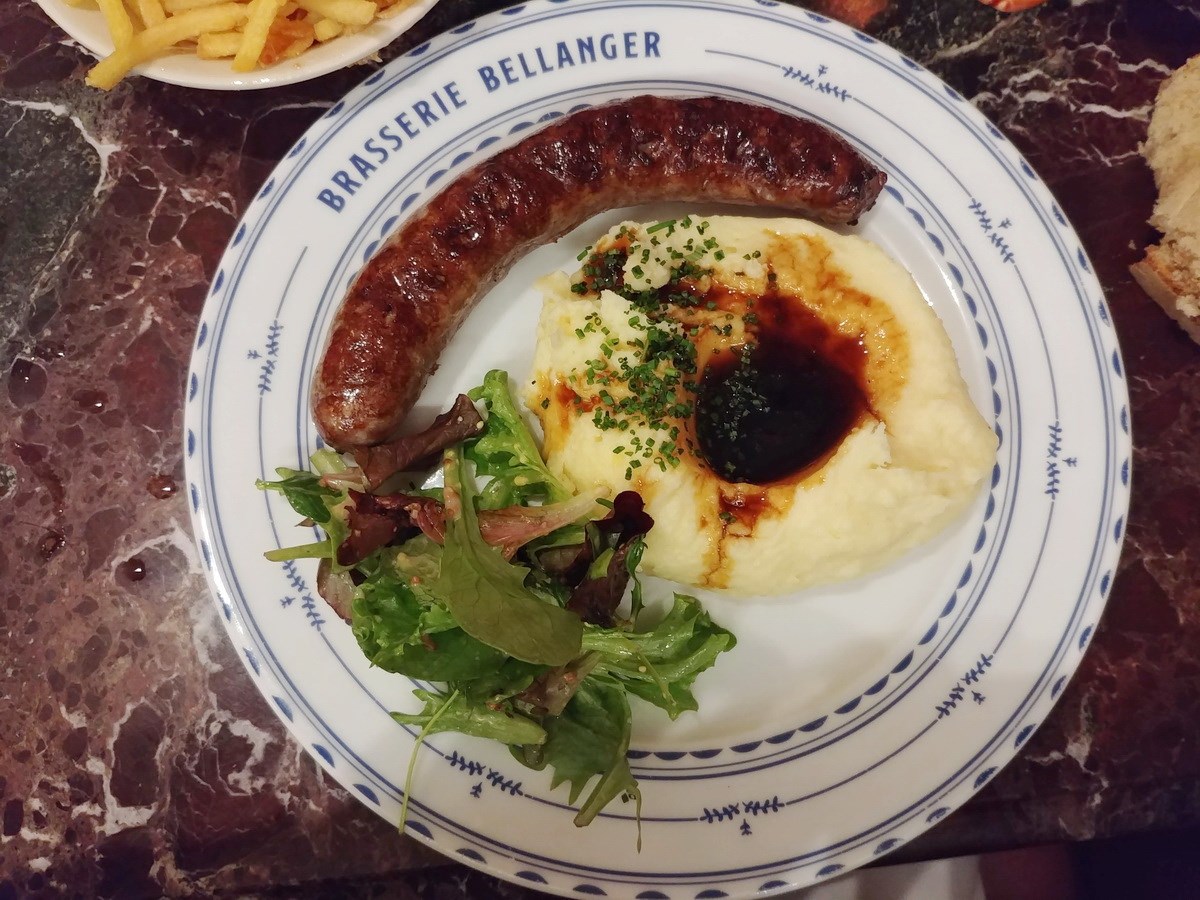 French classics like salé aux lentilles (stewed pork and lentils), saucisse-purée (sausage and mashed potatoes), and faux-filet steak feature as main dish options. The saucisse (13€), which, the menu boasts, is authentically Aveyronnaise, is well-seasoned and balanced nicely with au jus and buttery potato purée.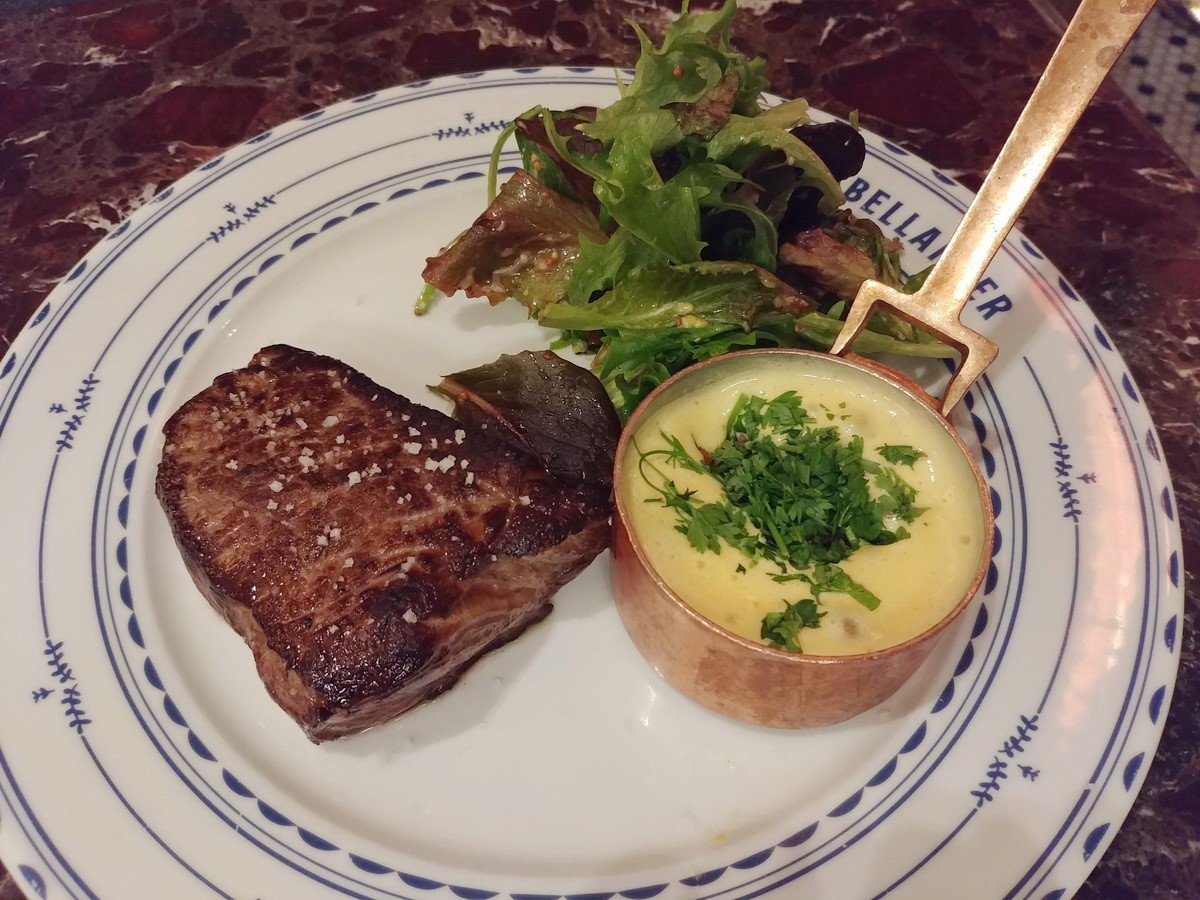 The flavorful faux-filet (15€) is served with a choice of pepper sauce or citrus-tinged bearnaise. The latter tastes more of lemon than tarragon but is a nice touch nonetheless and better than the thin, gravy-like pepper sauce, which detracts from the flavor of the meat. An ever-changing vegetarian option (15€) is always on offer as well, like a velouté of butternut squash and roasted pumpkin with shaved ricotta.
For dessert, a basil-infused tarte au citron (8€) is topped with flecks of lime, intensifying the citrus flavor. A marshmallowy meringue serves as a sweet foil to counteract the acidity.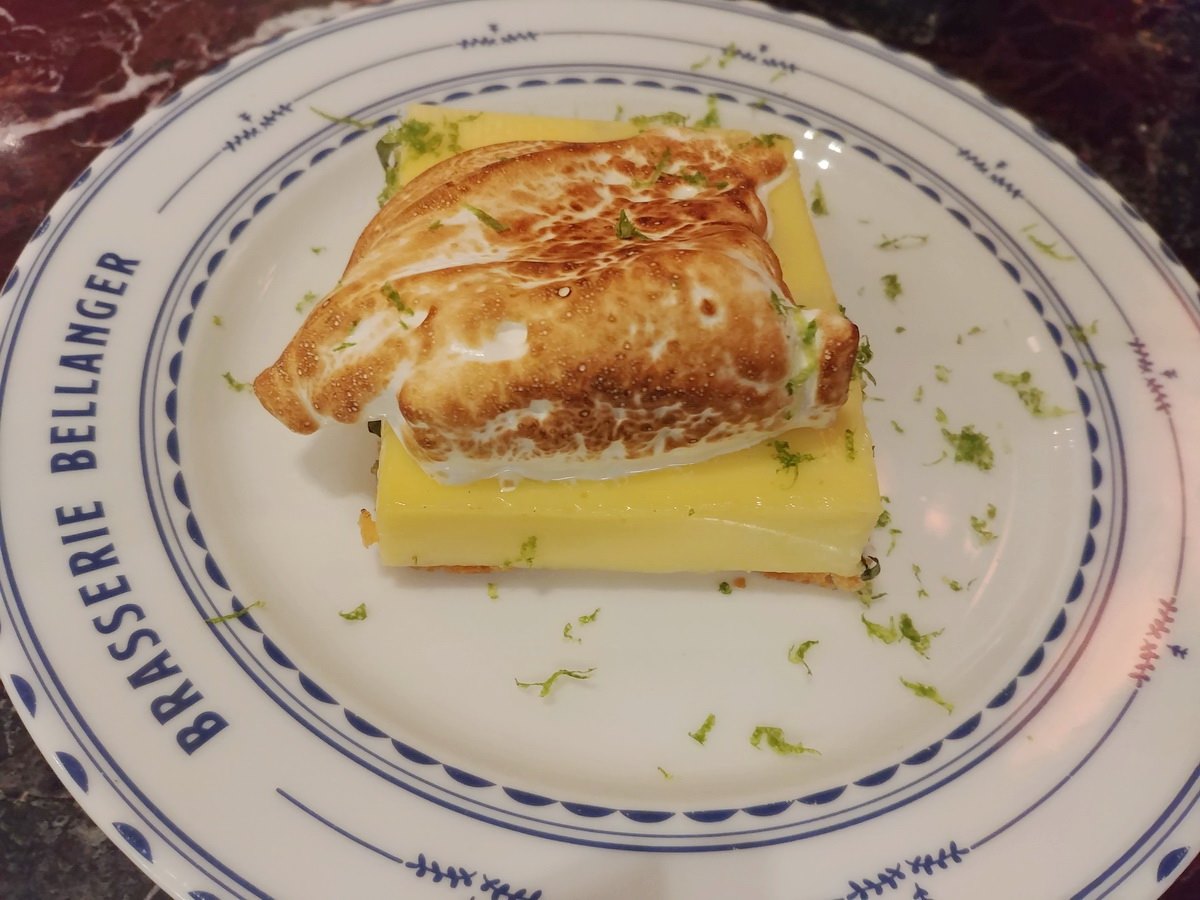 If you're looking for an inexpensive brasserie experience with solid French fare, Bellanger ticks many boxes. The décor blends brasserie and art deco elements with cozy touches for a modern yet welcoming atmosphere. Prices are reasonable, service is young and friendly, and the crowd is a mix of neighborhood locals and visitors. Though it may not be outstanding enough to become a destination on its own, those catching a train out of Gare du Nord or looking for a meal outside normal dining hours will be pleased to know it's there.
---
Brasserie Bellanger in Pictures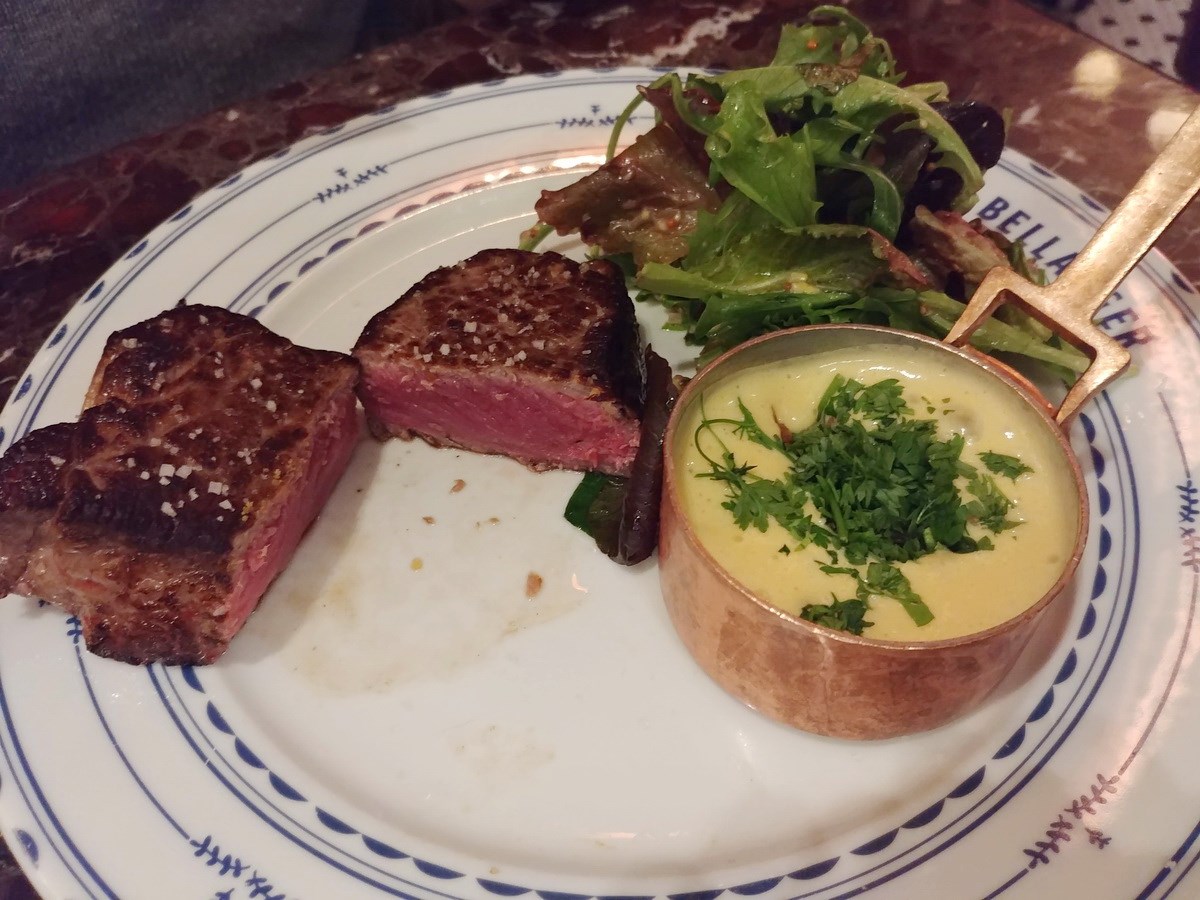 ---
In Other Words
Restos sur le Grill (2019) is impressed with the high-quality ingredients on the hors d'oeuvre and appetizer menus but is less satisfied with the service and the main dishes. "It's easy to see the pair is trying to recreate the Big Mamma phenomenon with a French twist: nice ingredients, unique décor, good prices, but almost no actual cooking, for a laundry list of dishes without much personality."
L'Express (2019) echoes these comparisons with Big Mamma. "Bellanger is to the brasserie what East Mamma is to the trattoria: a fantasy vision, a folk-trendy allegory," writes François-Régis Gaudry. He nevertheless applauds the tender beef bourguignon and the Insta-famous Paris-Brest.
Alexander Lobrano (2019) gave it a "B" and describes it as "good, cheap, Gallic grub."
Time Out (2019) gave it three out of five stars. The writer loved the frites maison and described the décor as "baroque and roll" (ha-ha) with mirrors, marble, and Anduze pottery.