Café du Coin
Fresh off Paris' greatest resto reboot of recent years – transforming the defunct destination Restaurant Bones into the beloved seven-day mainstay Restaurant Jones – chef-restaurateur Florent Ciccoli doubled down on the Voltaire neighborhood in late 2017, opening Café du Coin with the aid of frequent collaborator Greg Back (L'Orillon, Les Pères Populaires).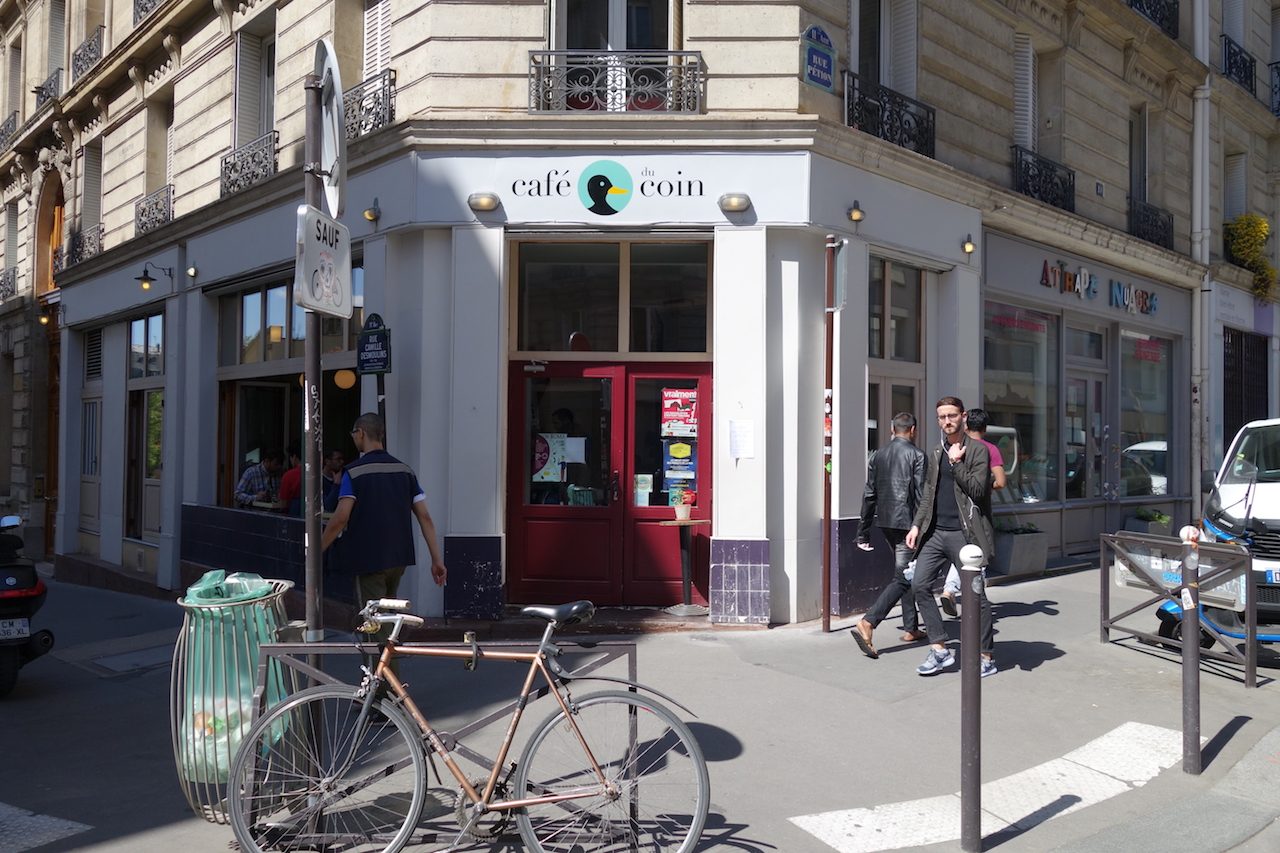 In the way of branding, Café du Coin sports little more than a recurring hunting-green tone and a logo of a duck. Very little work was needed on the airy, luminous south-facing café space, where an archipelago of tables bask before wall-spanning windows. Café du Coin boasts the rare interior that offers the pleasures of a terrace.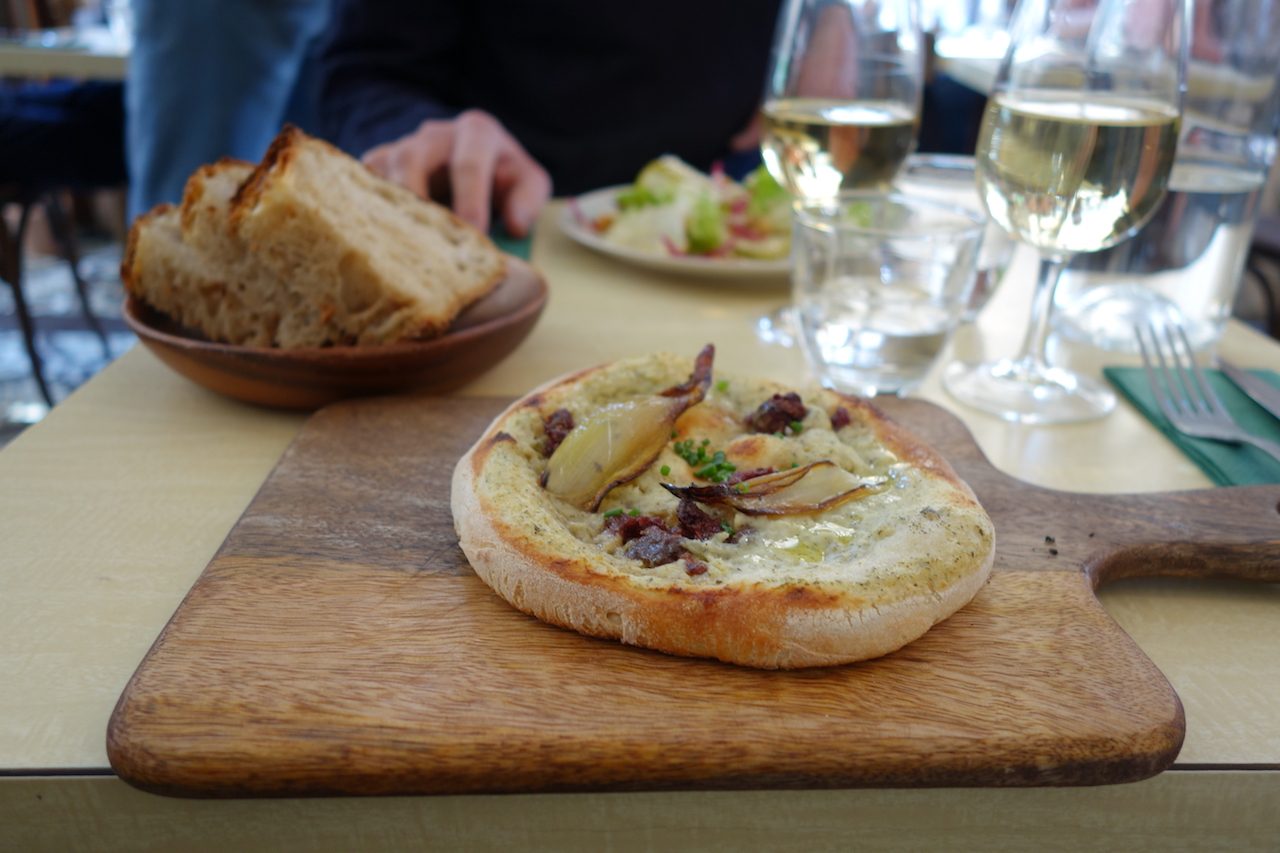 The young professionals of east Paris have responded overwhelmingly, packing the place at midday, when Ciccoli turns out a bargain three-course 19€ lunch menu that recalls the early, less-ambitious days of kindred restaurants like Martin or Au Passage. A puffy miniature pizza with flecks of Corsican sausage and onion made the utmost of almost zero ingredient cost. Main courses diverge into fashion-friendly lighter fare like cured bonito and spinach over rice, or a heartier option like some colorful roast veal with rainbow chard. A dessert in late April featured the season's first bracing strawberries, presented with yogurt ice cream.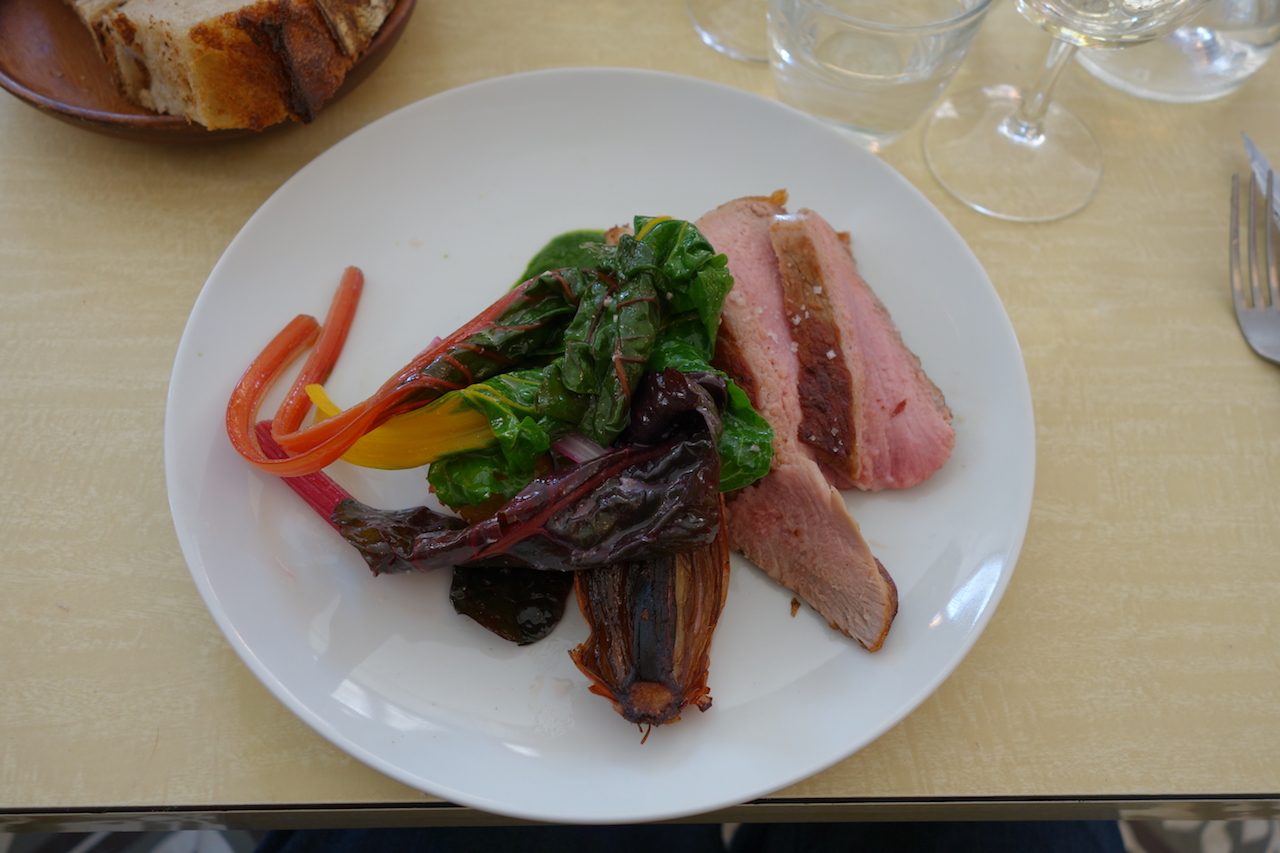 Reservations are necessary at lunch. They are not accepted in the evening, and a visit at sundown hints why. The restaurant hasn't quite landed on a winning formula for evenings. For the moment there are no dinnertime main courses, just miniature pizzas, charcuterie, and cheeses. The wine list is a handful of inexpensive natural and organic selections from France and Italy. None of this is objectionable; but nor does it make the restaurant a destination for anyone besides budget-minded neighbors, who occupy all the tables, consuming almost nothing. (The bar at Café du Coin, while invitingly long, is too thin for comfort, and one feels rather in the way of the servers, who tend to use it as a service bar.) Watch this space, however: it seems only a matter of time before financial necessity inspires a more substantial offering in the evening. Given the talent involved, it's something to look forward to.
Practical Information
Address: Rue Camille Desmoulins, 75011
Hours: Open every day for lunch & dinner, but the offer is more simple at night
Telephone: +33 1 48 04 82 46
Facebook Instagram
---
Café du Coin in pictures
Photos by Aaron Ayscough © Paris by Mouth
What people are saying about Café du Coin
---