Datsha Underground is a modern and creative spot in the Marais that's really more scene than restaurant. It feels like it has been designed for a fashion week clientele, right down to the vegan and vegetarian options and the (not really) "hidden" cocktail bar Spootnik in the basement.
The opening chef Alexia Duchêne had departed by the time we visited. It's currently helmed by chef
Baptiste Trudel, who was a Top Chef contestant in 2021. We tasted a lot of dishes and didn't care for most of them – there were too many trendy ingredients that didn't come together to actually taste good. Numerous dishes were drowning in sauce duos (or trios) that provided little more than Instagram color. Speaking of Instagram, dishes that looked gorgeous on their page were sloppy disasters on our table.
If you're looking for a see-and-be-seen sort of place and aren't actually concerned about the food, you might love Datsha Underground. It's a very beautiful space, centrally located, and draws a young and fashionable crowd. But since food is our focus, we can't recommend it.
Datsha Underground has not been included among our of 50 favorite restaurants in Paris. Consult our guide to eating in the Marais if you're looking for something better in this neighborhood.
DATSHA UNDERGROUND
57 Rue des Gravilliers, 75003
Open Tuesday-Saturday for dinner only
Closed Sunday & Monday
Reservations online or at +33 1 43 56 95 09
Their Instagram / Our Instagram
OUR PHOTOS OF DATSHA UNDERGROUND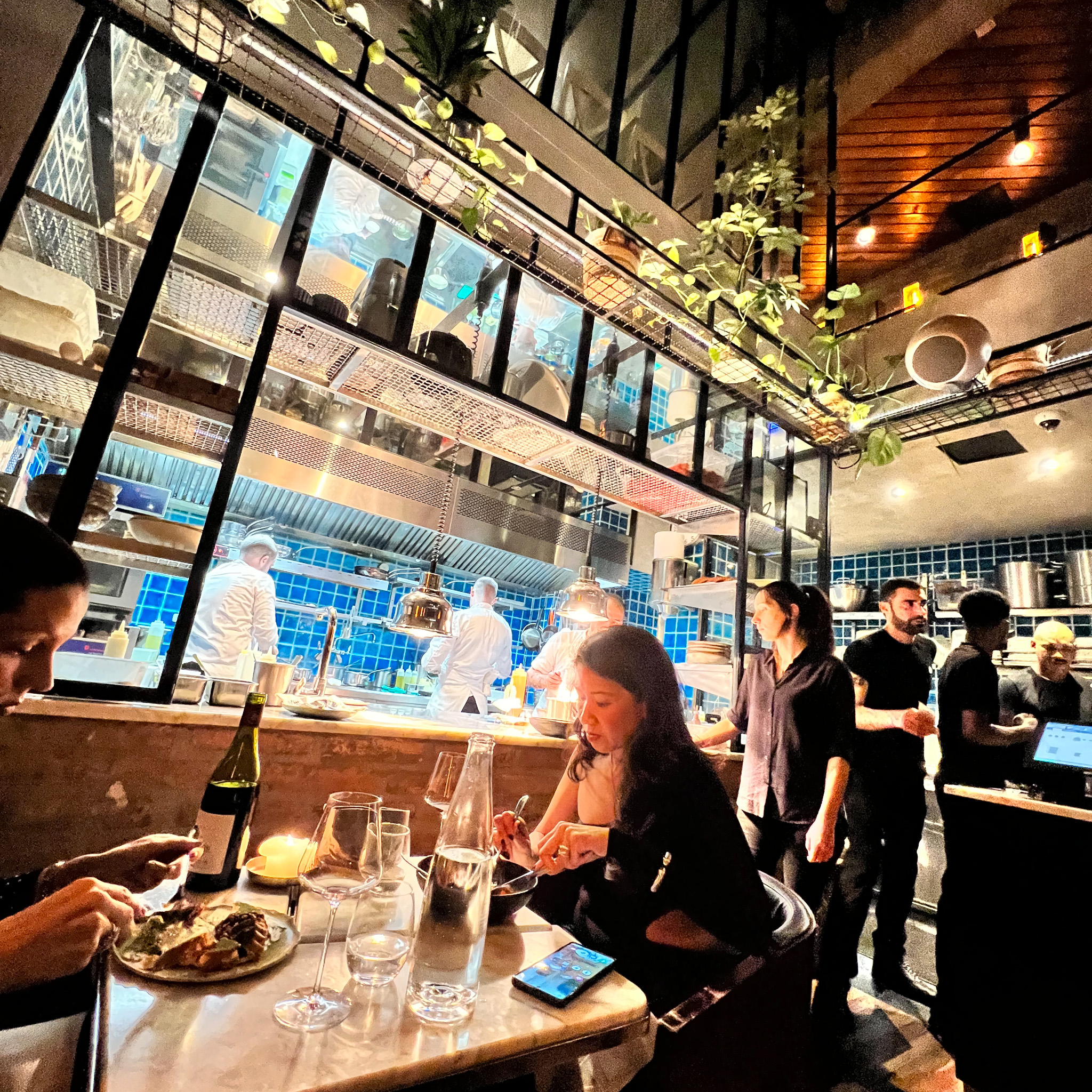 SUBSCRIBE TO OUR NEWSLETTER