Le Cinq is a fine dining restaurant inside the Four Seasons Hotel George V. It currently holds three Michelin stars and is led by chef Christian Le Squer.
When I anonymously tested every three-star restaurant in Paris (plus a handful of two-stars) in 2014, Le Cinq was my favorite. Christian Le Squer was poached from Ledoyen in order to win the elusive third star for Le Cinq and there was a sense of urgency in his cooking. He was going for it. His least dazzling dish delighted me more than any bite from the bottom five restaurants.
High points included a bracing medley of marinated sea scallops, sea urchin and coral crumble – my favorite among more than 200 dishes tasted during this research. To finish, he presented a daring dessert that brilliantly straddled the line between sweet and savory with flavors of fresh milk and fermenting yeast. The precision and balance Le Squer maintained while attempting such provocative compositions was remarkable.
I returned for another meal two years later, after Le Squer had won the third star for Le Cinq, and was equally impressed. Highly recommended for those looking for a Michelin three-star experience in Paris.
31 avenue George V, 75008
Open Tuesday-Saturday for dinner only
Reservations online or at +33 1 49 52 70 00
OUR PHOTOS OF LE CINQ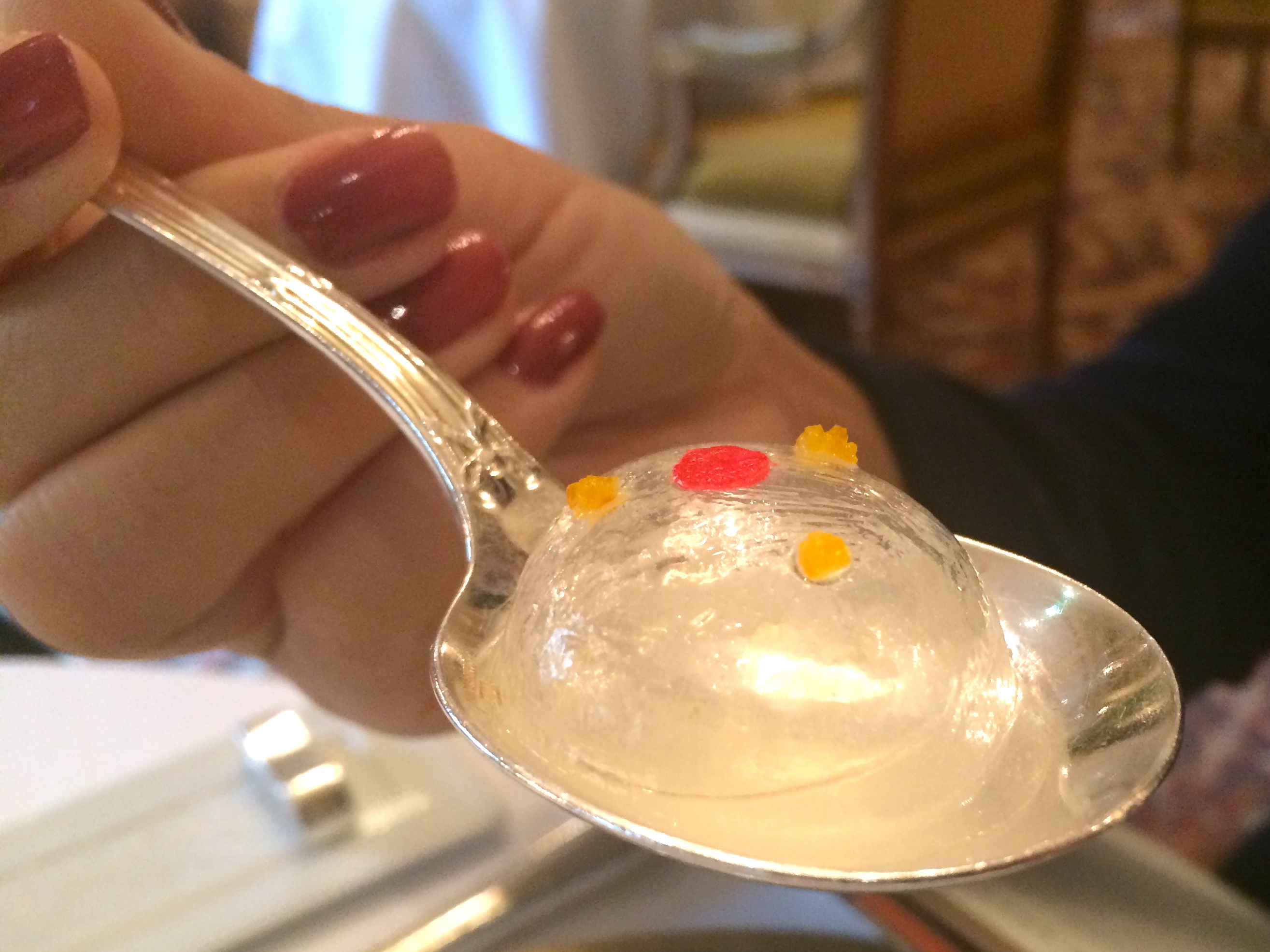 IN OTHER WORDS
Reviews for chef Christian Le Squer
Andy Hayler (2015) "Of course this is hardly cheap, but this is a palace hotel in Paris with some top-notch ingredients and cooking. After just a few months with the new team it felt to me as though the kitchen was not yet completely hitting its stride, with some absolutely stunning dishes but also some that were merely very good indeed. With more time I would hope that these minor kinks will be ironed out, but this meal was already of a standard that would knock any multi-starred UK restaurant into a cocked hat."
Le Figaro (2014) "Le grand restaurant est de retour! À nouveau désirable. Quasi exotique."
L'Express (2014) "A sa tête, Christian Le Squer, un héros très discret remplaçant Eric Briffard depuis quelques semaines… Certes, vous n'échapperez pas à la punition métallique du palace -plafond en or, cloches en argent et addition en… plomb. Seule consolation: pour vous offrir cette parenthèse enchantée il ne vous faut économiser que deux gueuletons et demi dans vos bistrots branchés… "
Reviews for chef Éric Briffard
Table à Découvert (2010) "…grand moment de gastronomie et de service en salle, une vraie complicité entre tous les acteurs de la salle…"
Figaroscope (2008) "Produits impérieux, maîtrise insatiable, sa cuisine ne souffre guère les critiques…"