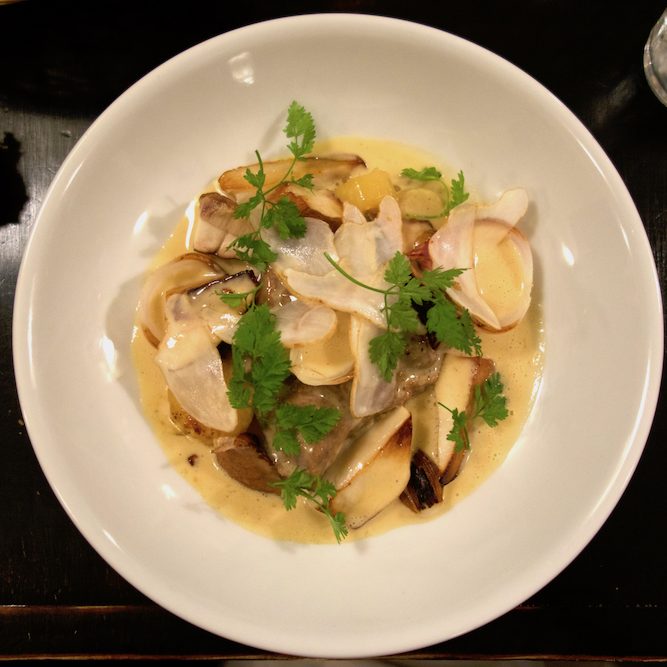 Le Maquis is a small French restaurant located on the far side of Montmartre boasting small portions of impeccable, contemporary bistro fare and a small, all-natural wine list. A slight Italian leaning pervades the menu, which also includes more classic French dishes. Lunch is a steal at 16-euro for two courses and 18 for three.
Address: 53, rue des Cloys, 75018
Hours: Open Tuesday -Saturday for lunch & dinner. Open Monday for dinner only. Closed Sunday.
Telephone: +33 1 42 58 87 82
Facebook / Instagram
COVID-19 UPDATE:
Le Maquis has reopened with a temporary terrace; reserve by phone (01 42 58 87 82).
Our Most Recent Visit
Not to be confused with the similarly named (and similarly located) traditionalist institution Bistrot Le Maquis, Montmartre's Restaurant Le Maquis – better known simply as Le Maquis – is among the latest haute-bistrot offshoots from the lineage of Inaki Aizpitarte's influential, innovative institution Le Châteaubriand. Behind Le Maquis' diversionary signage reading "Cave de la Villa" – a relic of the dive bar it once was – Aizpitarte acolytes Paul Boudier and Albert Touton have created a fresh and faintly exotic dining destination, adapting their mentor's confrontational style and their own formidable kitchen firepower to the limitations of a far-flung bistrot de quartier.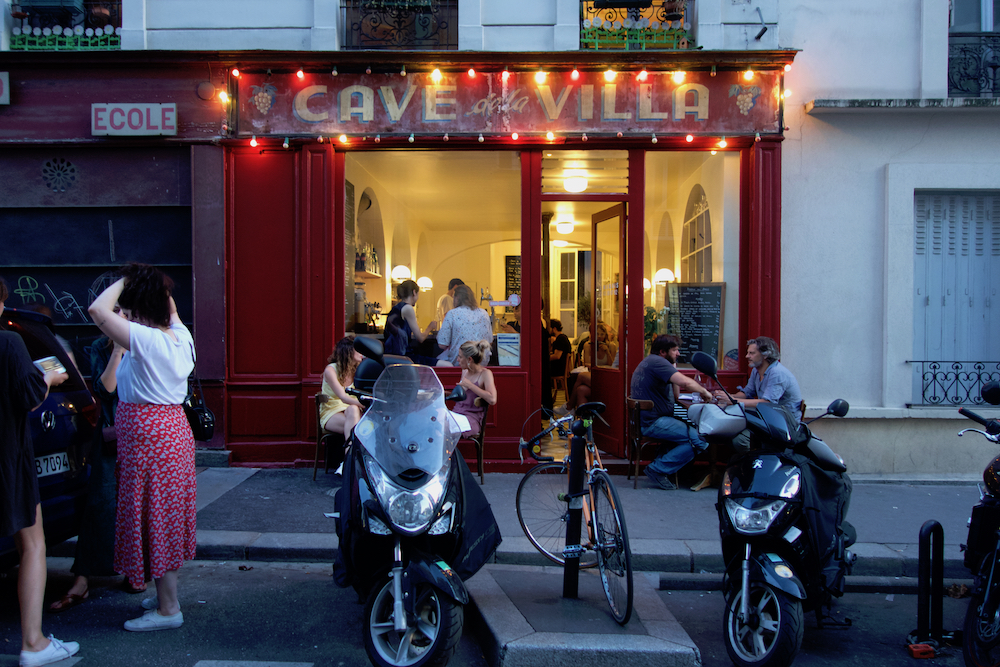 Make no mistake: unless one happens to live on the far side of Montmartre, a visit to Le Maquis is a slog, usually involving either a circuitous car-hire or a metro change and several flights of steps, after which the tiny restaurant's dirt-simple red décor feels almost like a slap. But take heart: on any given evening, Boudier and Touton turn out dishes that are positively princely, pitched at levels of refinement far beyond the side-streets of Montmartre. A blanquette de joue de veau – the creamy, easygoing veal stew familiar in most French households – is blasphemously and successfully ennobled by subtracting the customary rice and adding some hauntingly perfumed porcini mushrooms beneath bracing slivers of pickled potato. A half-pigeon in red wine sauce bedecked in tart black trumpet mushrooms and slivers of papada (Iberican guanciale) is an elegant study in managed bitterness, almost intellectual without being at all bloodless.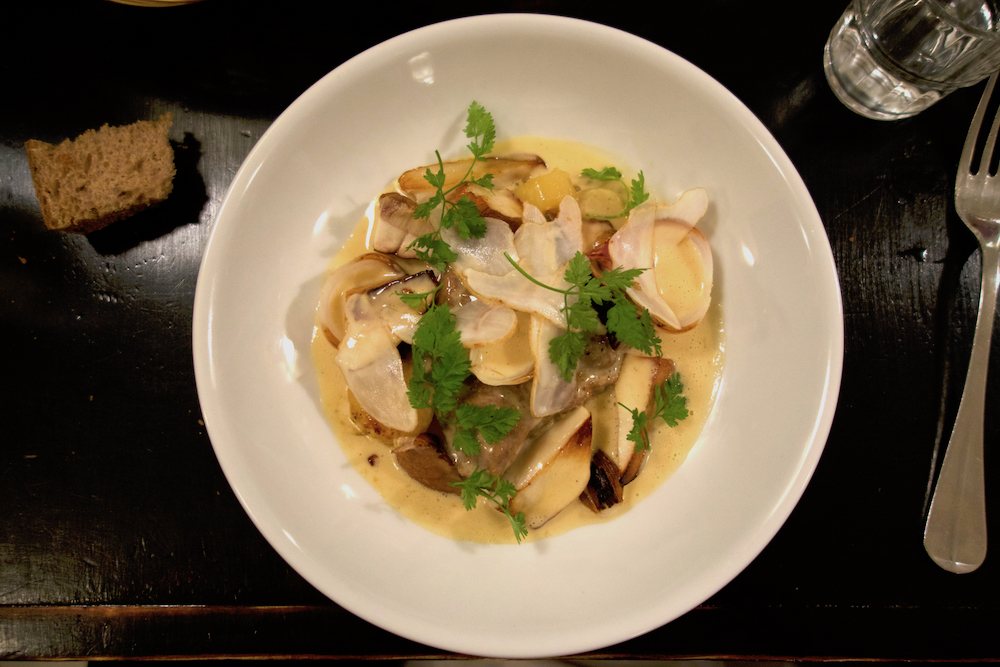 A simple cacio e pepe pasta, meanwhile, is made in-house and delightfully toothsome. It comprises part of a pan-Italian leitmotif running throughout Le Maquis, the legacy of the restaurant's third partner, Calabrian Salvatore Rotiroti of nearby pizza favorite Il Brigante.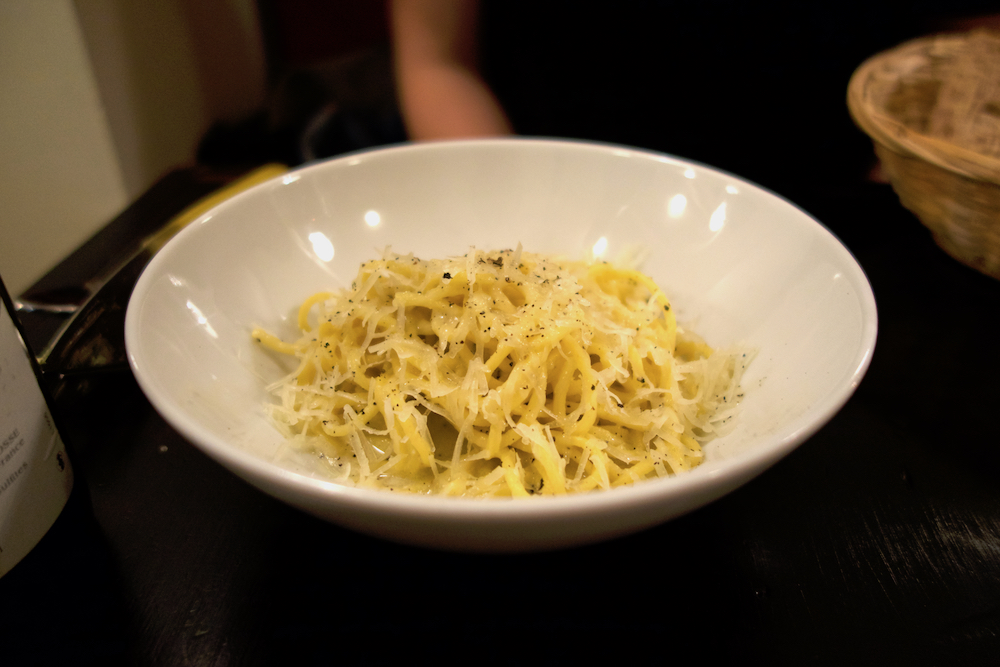 Other aspects of Le Maquis are less world-class. Service is forthrightly informal, and the (all-natural) wine options on the blackboard can be counted on two hands. More are available upon request. But not much more. Even certain dishes on the menu feel designed to lower expectations or fill space: whelks and mayonnaise or the aforementioned cacio e pepe, the pasta one makes when one has no other ingredients. The restaurant's signature snack is a slather of fine tartar sauce supporting an inelegantly fried lump of calf's brain.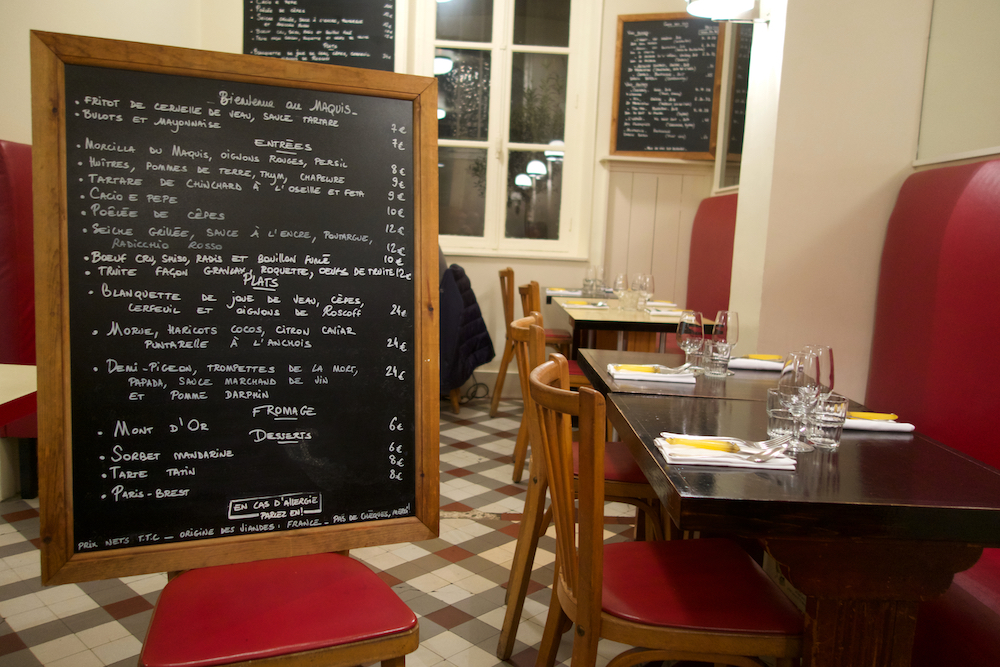 Portions across the board are small by Parisian standards, a concession to keeping prices accessible and ingredient quality impeccable. (Le Maquis joins Belleville's Le Cadoret and Buzenval's La Vierge on Paris' new lean frontier: places where one can diet without realizing it.) This is part of the restaurant's revolutionary charm: another way in which it offers a version of fine dining shorn of fussiness and the pressure to engorge oneself.
---
Le Maquis in Pictures
Half pigeon

Chocolate ganache

Fried calf's brain

Sautée of cèpe mushrooms
Photos by Aaron Ayscough © Paris by Mouth
---
In Other Words
Le Fooding (2019) offers the usual rote list of dish components in its review of Le Maquis, but offers adulatory qualifiers ranging from "sexy" to "devastatingly good" to "stunning."
Time Out (2019) says Le Maquis is "low profile in décor" but "high-level on the plate," noting "everything is of a great precision."
L'Express Styles (2019) François Régis-Gaudry pronounces himself "conquered" by Le Maquis, which he calls "a Pop bistrot that knows how to stay down-to-earth."