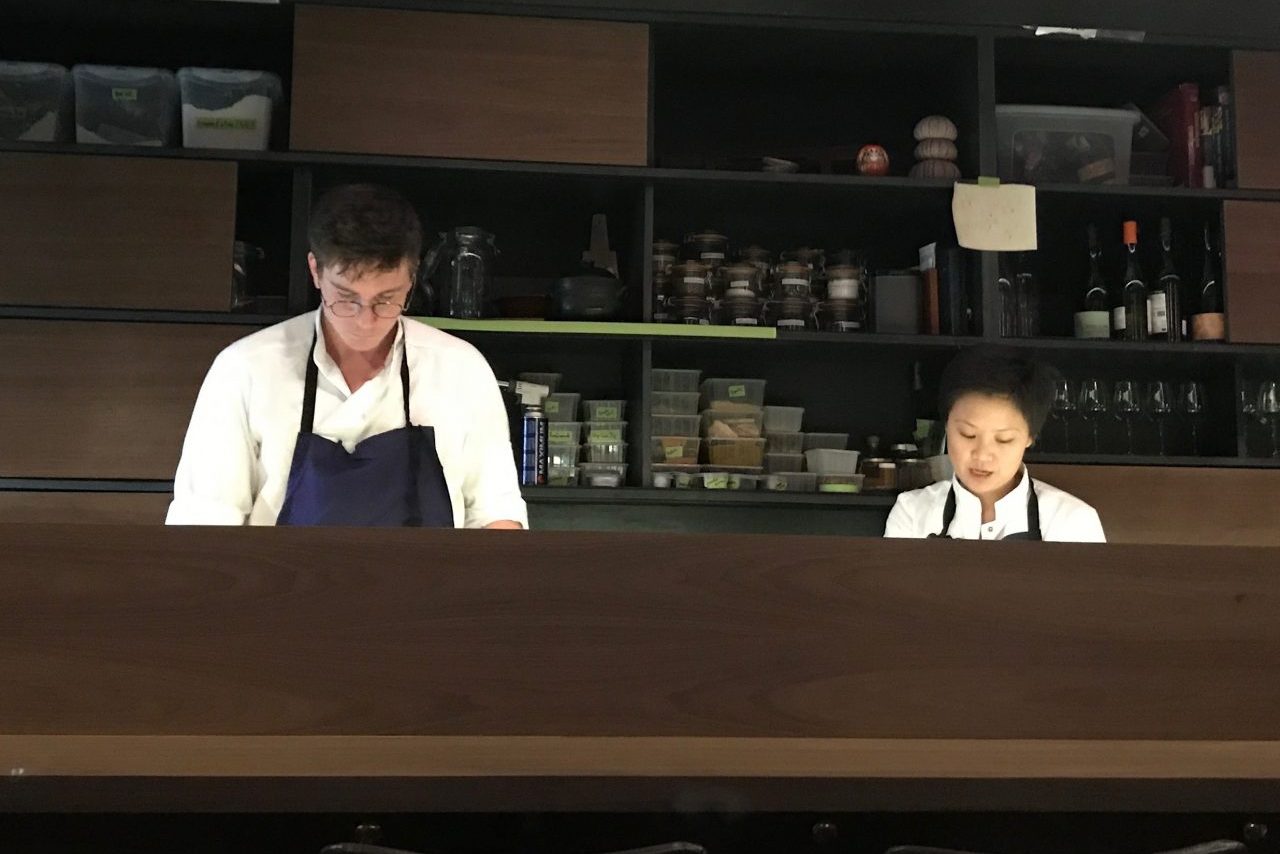 This small plates restaurant not far from République boasts a Japanese-accented assortment of dishes from French-American chef Robert Compagnon. Handmade pastas and yakitori are must-try items on the tasting menu. Ask for seat at the bar to see the binchotan grill at work. The team here easily caters to more (or less!) adventurous diners, with offerings like chicken sashimi and offal skewers. Co-owner Jessica Yang is the Taiwanese-American pastry chef behind the delectable desserts – save room.
Address: 10, rue du Grand Prieuré, 75011
Hours: Open Wednesday-Sunday for dinner. Closed Monday & Tuesday.
Telephone: +33 1 71 24 58 44
Website / Facebook / Instagram
COVID-19 UPDATE:
Le Rigmarole is currently closed until further notice.
Our Most Recent Visit
Le Rigmarole opened in October 2017 and delighted me more than any other restaurant that year. A recent return visit confirmed that Le Rigmarole should be a destination for both locals and visitors alike. The menu is an improbable collection of dishes inspired by French-American chef Robert Compagnon's clear obsession with Japan and his skill with yakitori, but in addition to grilled meats and seafood, you'll also find handmade pastas, beautiful (often tempura fried) vegetables, and stunning desserts.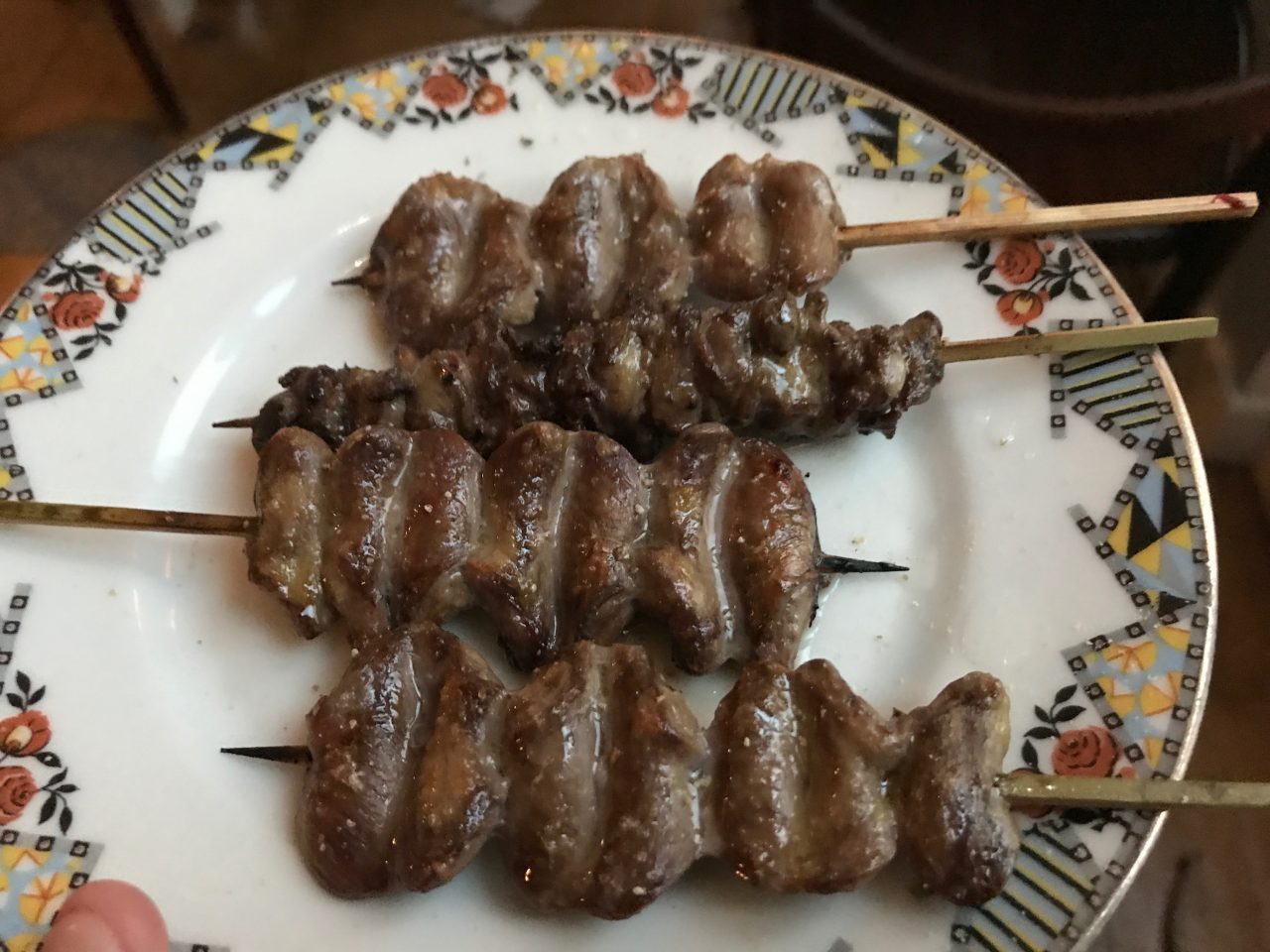 After the first visit, when Compagnon asked us to name our least favorite dish, it was a struggle to find much to criticize among the fifteen dishes we had devoured. The chargrilled chicken hearts were profoundly delicious. The fanciulle pasta with pigeon and liver ragout was funky and fantastic. Tempura fried butternut squash was so delicate it seemed to dissolve before I could swallow. And an off-menu order of grilled chicken neck made us blush with gratitude for all the work that went into retrieving (and not wasting) the edible meat. More recently, we tasted the much-discussed aorta, along with some torisashi (chicken sashimi). We survived, and we enjoyed. Adventurous eaters should alert the staff that they are open to tasting unusual parts. Less daring diners will also find plenty to enjoy here, particularly among the pasta and vegetable options.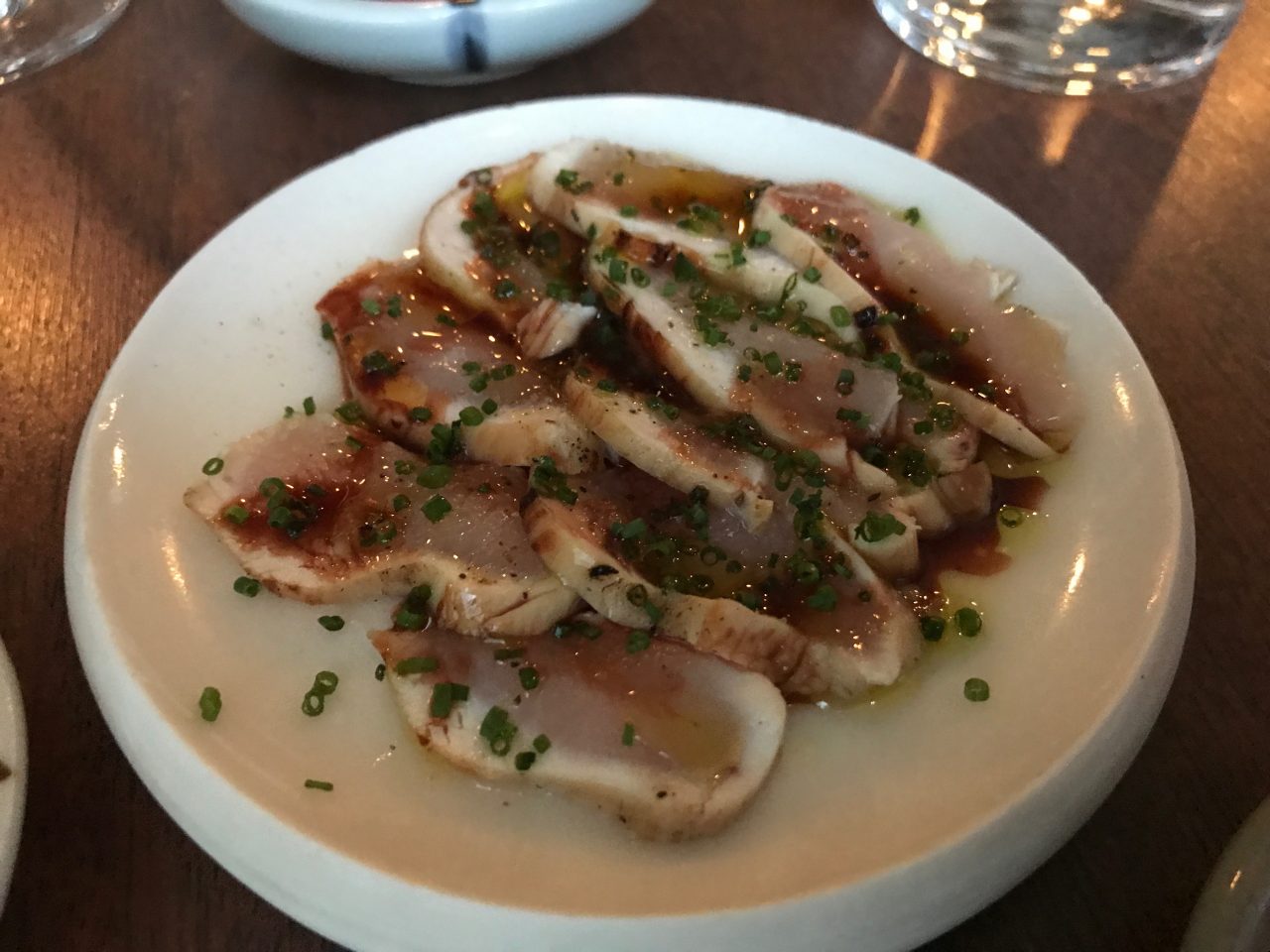 Co-owner Jessica Yang, a Taiwanese-American pastry chef who was previously at Rebelle and Per Se (NYC) and Guy Savoy (Paris), delivers a stunning finish with desserts like chocolate fondant with praline and buckwheat ice cream. On top of everything else, the warm welcome and well-appointed wine list provided by Crislaine Medina are setting this place apart from the sometimes surly competition. Le Rigmarole is honest, inexpensive and delicious. It's casual and a bit chaotic, and it deserves to be packed every night.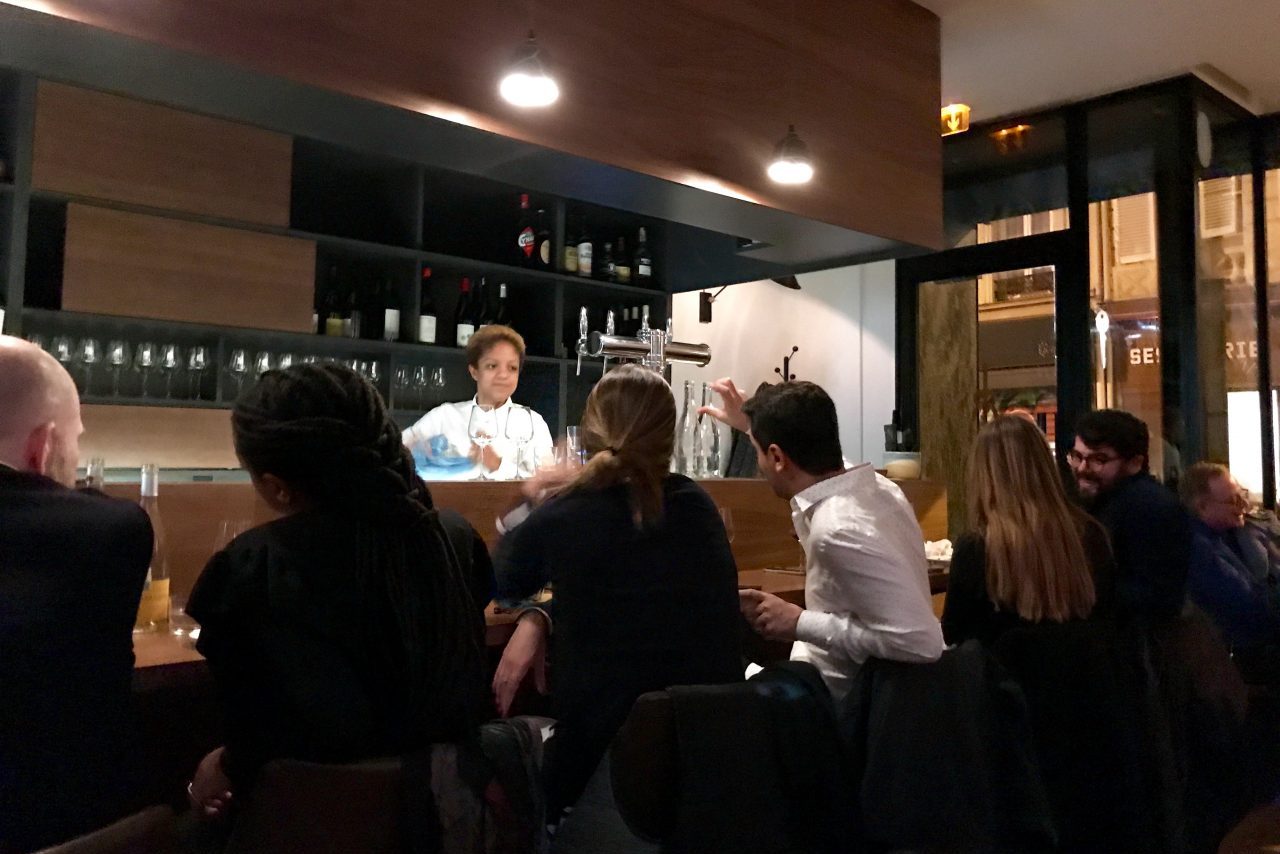 ---
Le Rigmorale in Pictures
---
In Other Words
Alexander Lobrano (2018) calls Compagnon's menu "light, bright, fresh and full of flavor," and says that the tempura of baby red-onion was one of the best things he's eaten all year. Among the pastas, the homemade spaghetti with cockles and sea urchin sauce was "one of the best pastas I've ever eaten in Paris."
David Lebovitz includes this in his selection of favorite Paris restaurants, and recommends that you "go with the chef's menu, and sit back and see what the chef's dream up. They're happy to work around food aversions or allergies, but slightly adventurous eaters will be rewarded with delicacies made from overlooked parts of beef and chicken. A wonderful experience."
Le Fooding (2017) says that "Red hot flames and love at first sight are guaranteed at this fiery barbecue joint that's been given the Zen treatment (a walnut wood bar, Tiffany's '20s light fixtures, vintage tables), giving special love to "an outstanding polpette with spinach and paratha flatbread" and "a Machiavellian chocolate fondant with pralines and h?jicha ice cream."
A Nous Paris (2017) awards 4/5 dots, raving about the "sublime" grilled squid with spiced yogurt sauce and the grilled aorta (for real).