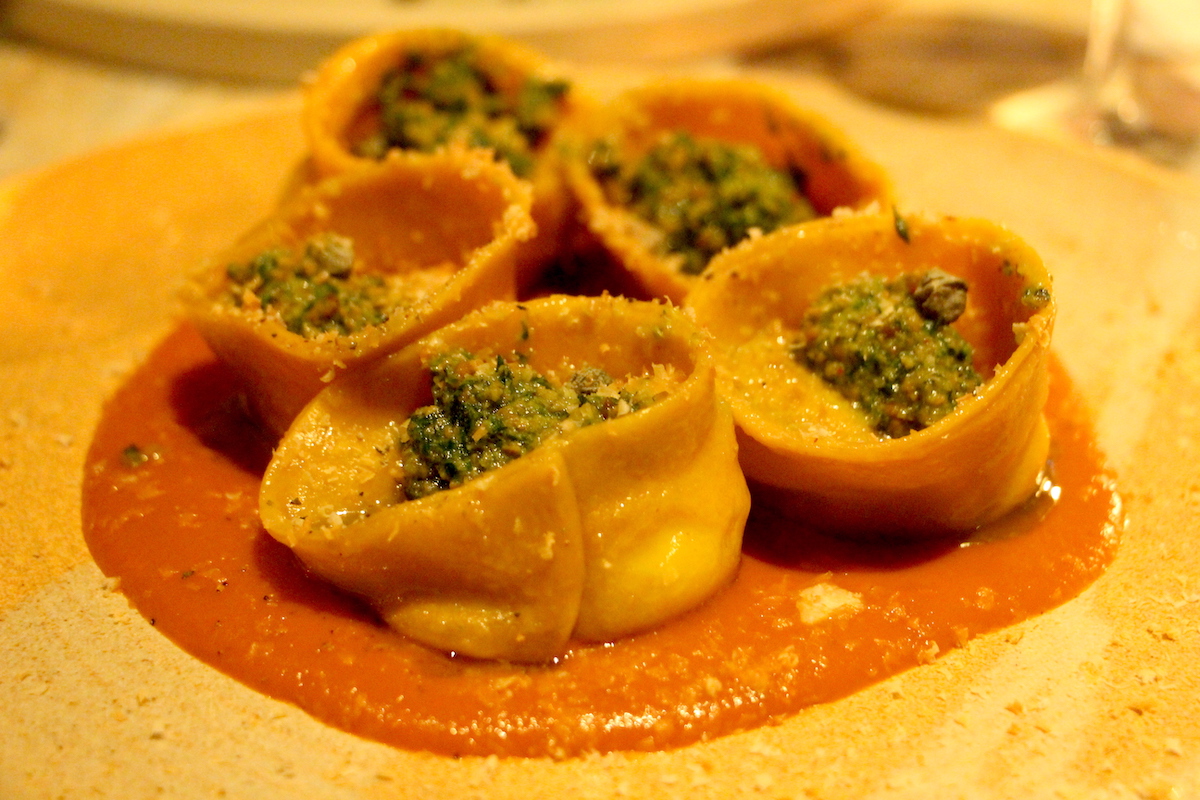 Address: 68, rue des Martyrs, 75009
Hours: Open Monday-Friday for breakfast & dinner. Open Saturday & Sunday for brunch & dinner.
Telephone: +33 1 77 37 87 21
Online Booking / Website / Facebook / Instagram
Plant-based dining has hit its stride in many international capitals, but Paris still lags somewhat behind. Most plant-focused Parisian restaurants are stalwartly crunchy-granola, which means that vegans visiting the French capital hoping to reap some of its internationally renowned cuisine often head home disappointed. Thankfully, that's beginning to change.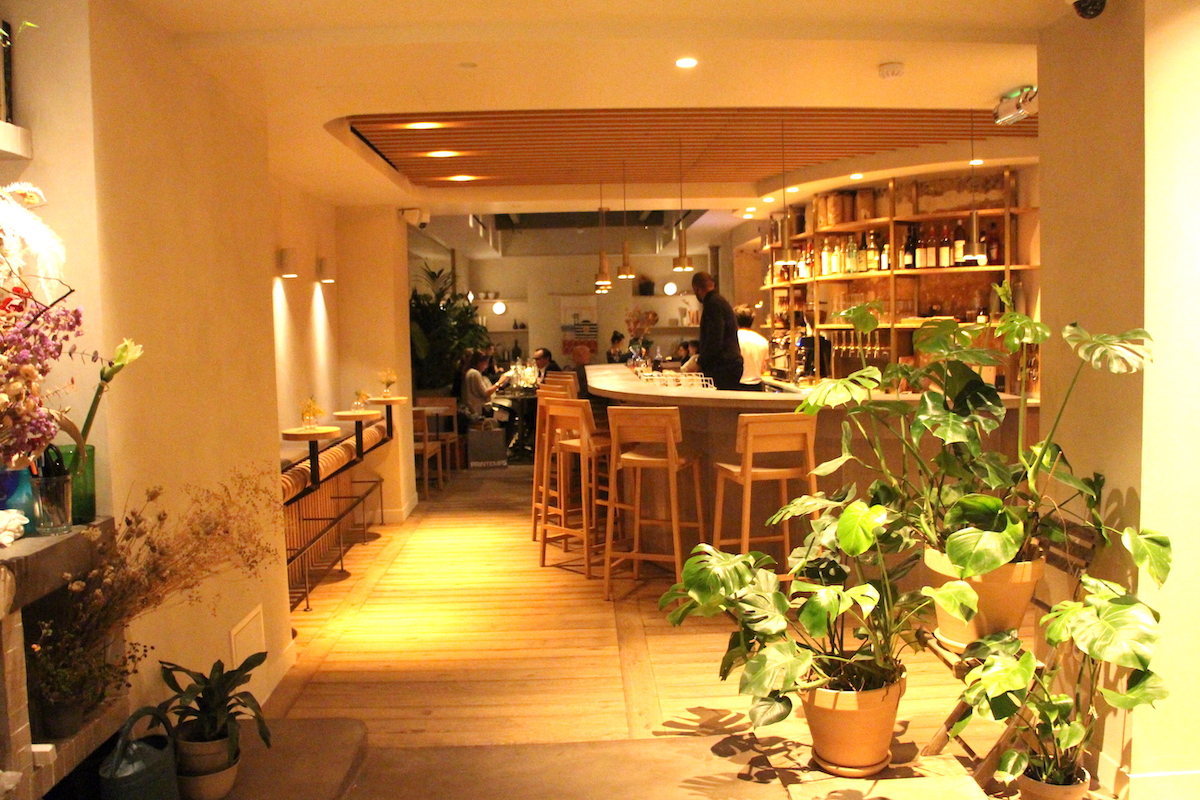 Mesa is a vegan restaurant located within the HOY Hotel, the name of which is an acronym for "House of Yoga." Mexican chef Victor Medina (ex-Park Hyatt Paris) is in the kitchen at this restaurant led by Sabrina Goldin and Stéphane Abby of Carbón, in collaboration with Lauren Lovatt and Carolina Rodriguez of Plant Academy London. The somewhat new-agey branding makes HOY seem at first a better fit for Los Angeles than Paris. But at Mesa, French terroir is nevertheless on the table, with Niçois chickpea socca (14€) and a plant-based cheese board (14€) featuring faux chèvre and "joie" gras joining the more Latin American-inspired offerings.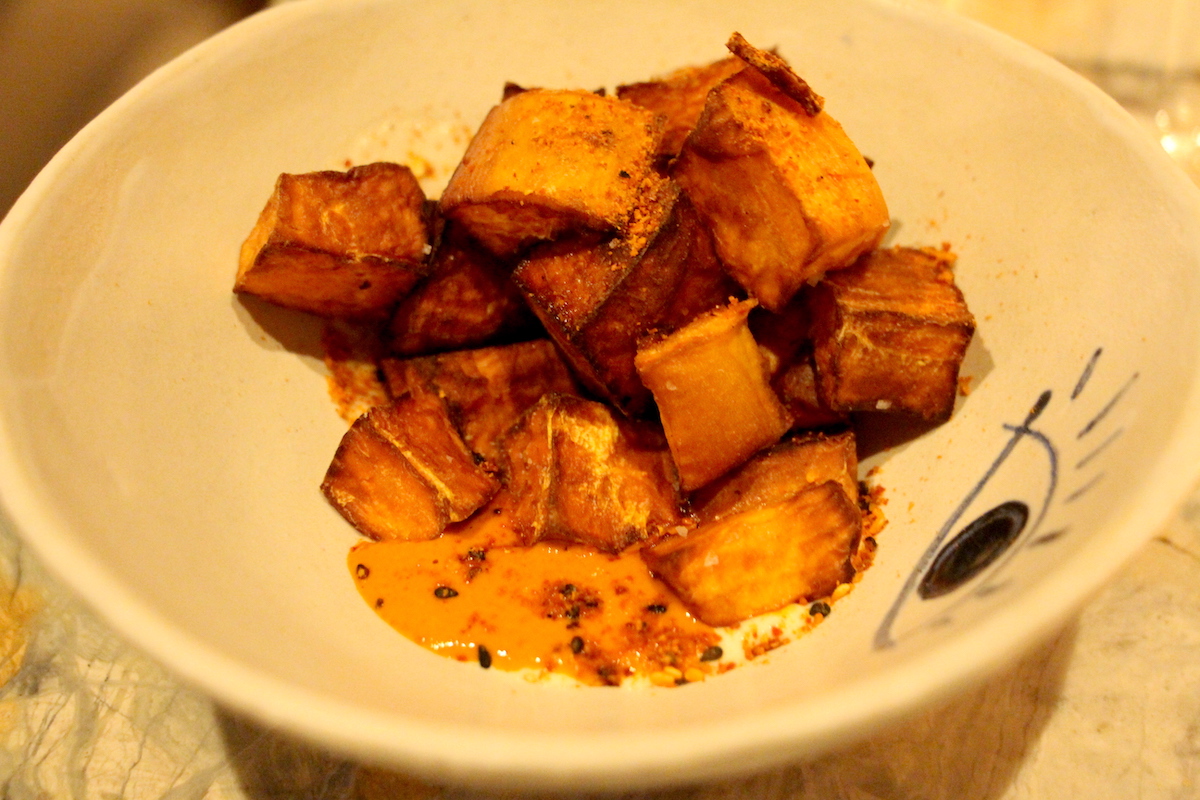 Despite being a hotel restaurant, Mesa boasts a trendy vibe perfect for its 9th arrondissement location. The dining room is cozy and narrow, with much of the space taken up by the long bar. The latter serves not just an all-natural wine list but brewed batch cocktails like a cold brew martini (13€) made with coffee from local roaster Lomi served on tap to reduce waste.
Two different iterations of appetizers feature on the menu: smaller "snacks" and larger "starters." The former includes bread and cultured plant-based butter (8€ – yep, you have to pay for the privilege of bread here…) as well as kale chips (11€) and a small bowl of "crackling" sweet potatoes (8€). The latter are diced, roasted, and served with a flavorful condiment of preserved lemon, tahini, harissa, and spiced citric powder. The flavor is on-point, but the plating feels a bit haphazard and lazy. It's an unfortunate first impression that thankfully disappears the further you delve into the menu. By comparison, the leche de tigre lettuce cup taco starter (12€) offers balanced intensity and precision. An earthy combination of smoked mushroom ceviche, hemp, and crispy dulse finds the ideal counterpoint in acid and spice with a lime foam and sichuan pepper condiment.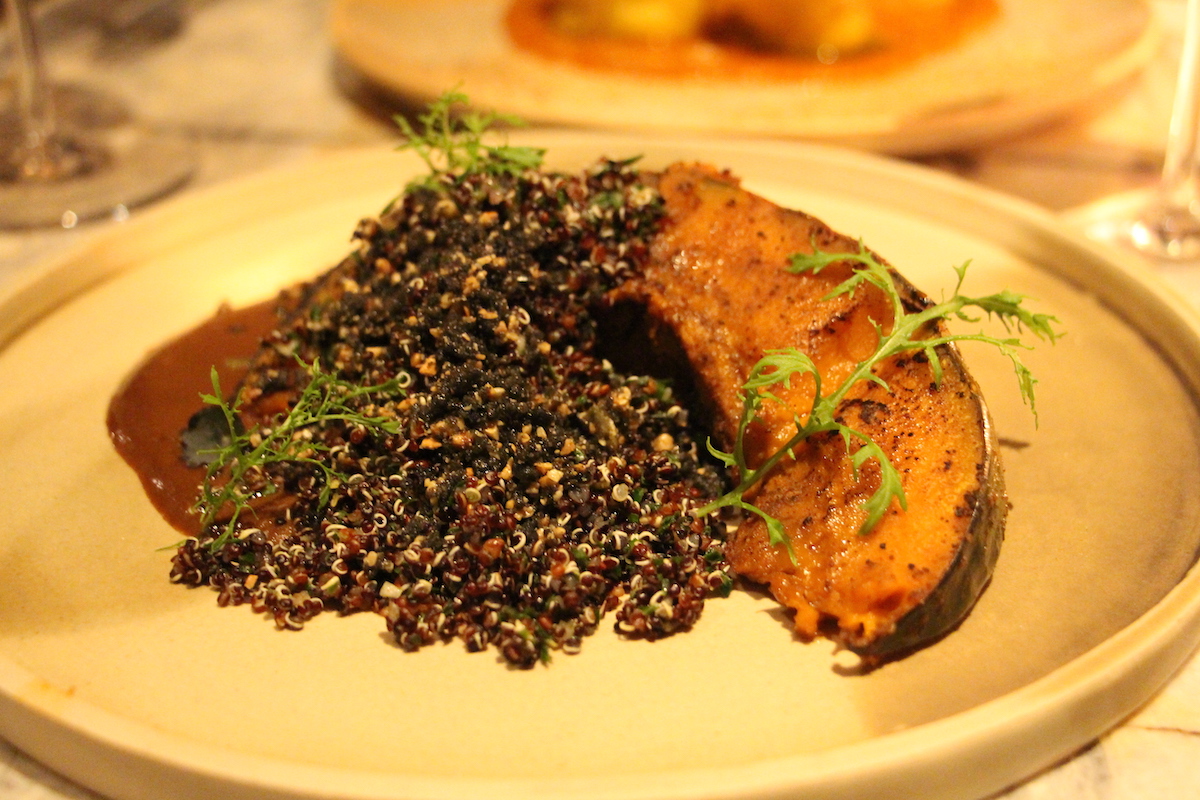 Menus often lose creative steam on main dishes. At Mesa, this is far from the case. Smoked winter squash (15€) is served with a rich, savory mole and herbed black quinoa that has been toasted for crunch. Plant-based tortelloni (15€) are filled with a preserved lemon plant-based ricotta and topped with wild pesto, capers, and tarragon oil. A rich, creamy tomato sauce lends depth to this dish that pops off the plate.
Desserts include a variety of cakes, including a CBD-infused chocolate and coffee ganache with almond butter ice cream (12€) or a molten ginger cake with tonka bean ice cream (12€).
Paris has taken a long time to help plant-based diners feel like they're not missing out, sidelined with a Buddha bowl or a plain salad. Mesa is a place you can be proud to bring your vegan friends – and enjoy even as an omnivore.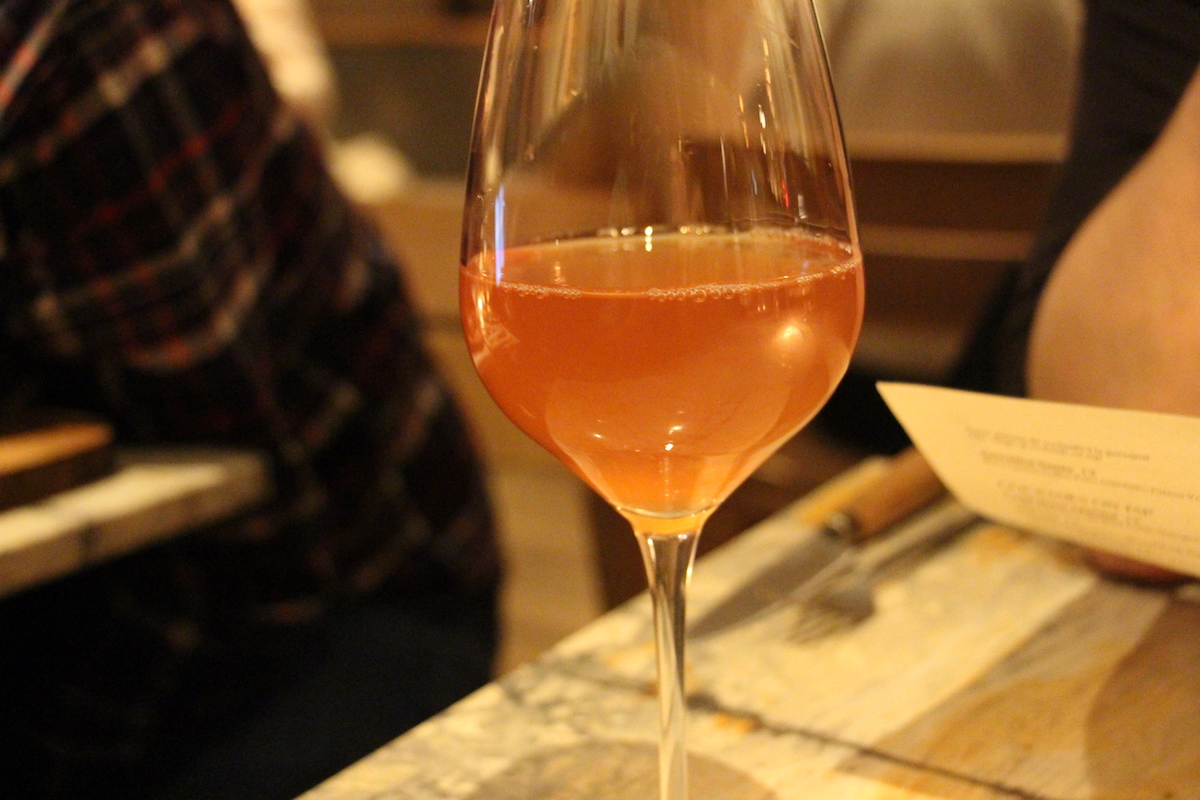 In Other Words
Vogue (2020) calls Mesa "our new favorite vegetarian restaurant in Paris." Jade Simon heaps it with praise, calling it "one of the finest food spots of 2020" thanks to the Argentinian-accented plant-based menu.
Le Fooding (2020) praises the "radically plant-based menu" of tasty, "yoga-friendly" dishes from Mexican chef Victor Medina.