Address: 60, rue du Faubourg Poissonnière
Hours: Open Monday-Saturday 10:30am-7:30pm. Closed Sunday.
Telephone: +33 1 42 47 87 94
Website / Facebook / Instagram

Christophe Michalak is a heavily mediatized pastry chef in Paris who notably won Pastry Chef of the Year by Relais Desserts in 2015. His fanciful pastries depart from tradition, with most of them having a cookie or cheesecake crust base upon which are layered inserts and mousses. It's worth noting that like famed 19th-century pastry chef Marie-Antoine-Carême, Michalak first wanted to be an architect; it seems his inspiration has translated well to his current career.
His approach is divisive, with some missing, for example, the chou pastry that usually defines a Paris-Brest or the flaky puff pastry of a traditional mille-feuille, but the flavors here are on-point, with an exquisite blend of acidic lemon curd and sweet marshmallow in his play on a classic lemon-meringue tart and on-point sweet-and-savory mix of hazelnut and chocolate for his Paris-Brest.
His Kosmik collection notably boasts deconstructed pastries sold in a jar, which may not be as beautiful as some of his more architectural creations but are far easier to enjoy.
The 10th arrondissement location and location within the Printemps department store in the 9th both boast a café and eat-in space. The 6th arrondissement location is home to a pastry school.
---
Michalak in Pictures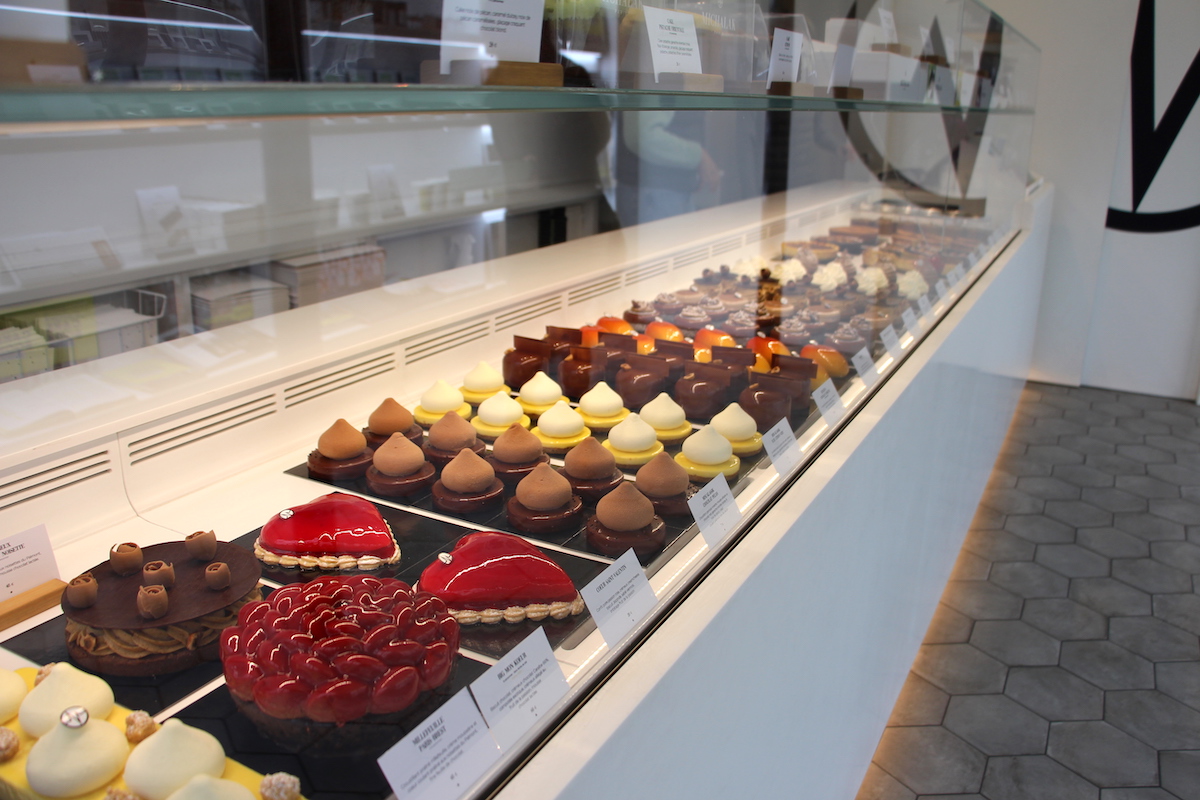 ---
Additional Locations
Le Marais
Address: 16, rue de la Verrerie, 75003
Hours: Open Sunday-Friday noon-7:30pm. Open Saturday noon-8pm.
Telephone: +33 1 40 27 90 13
Saint Germain
Address: 8, rue du Vieux Colombier, 75006
Hours: Open Sunday-Friday 11am-7pm. Open Saturday 11am-8pm.

Printemps du Goût
Address: 64, boulevard Haussmann, 75009
Hours: Open Monday-Saturday 10am-8pm. Open Sunday 11am-7pm.
Telephone: +33 1 42 82 40 02
---