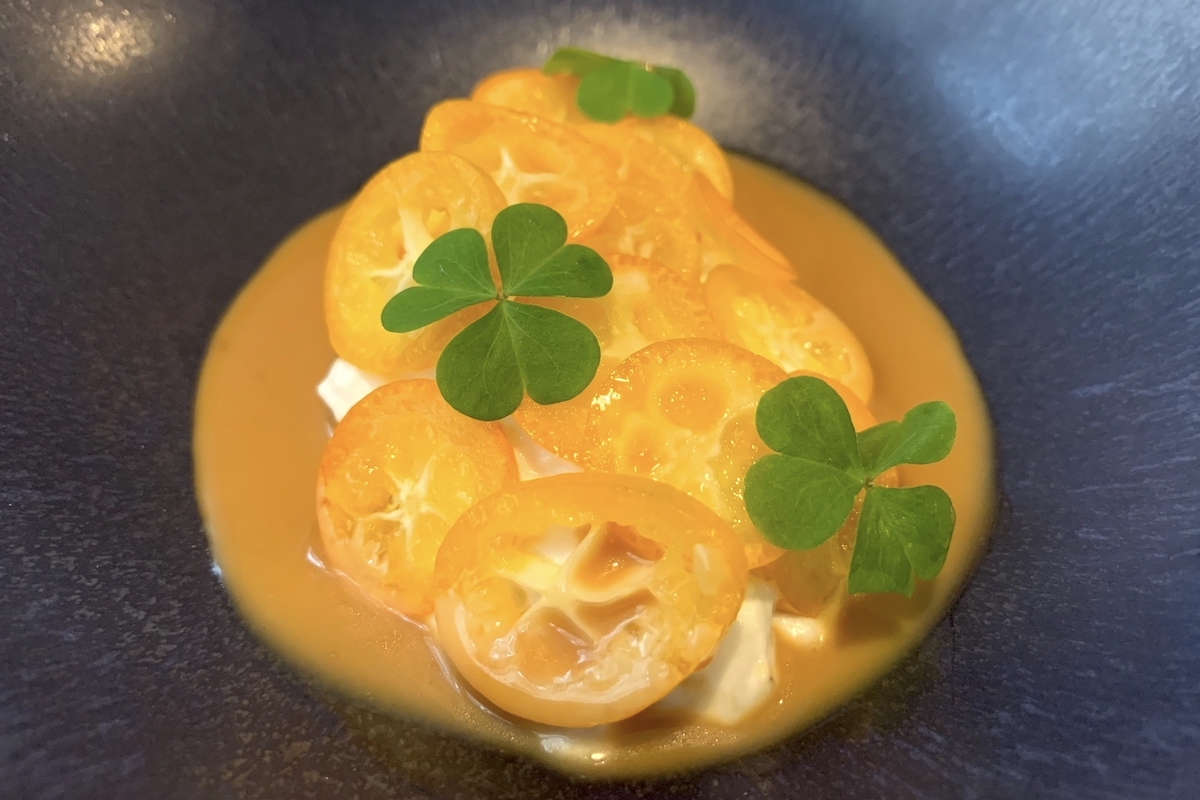 At Pantagruel, a modern & creative restaurant in the Sentier district, each main dish is actually a parade of three smaller ones. Meaty options abound, but vegetables are given star treatment here. Balance and precision are the hallmarks of chef Jason Gouzy's cuisine at Pantagruel, one of our favorite Paris restaurants. Now with a Michelin star!
Address: 24, rue du Sentier, 75002
Hours: Open Tuesday-Saturday for lunch & dinner. Closed Sunday & Monday.
Telephone: +33 1 73 74 77 28
Online Booking /Website / Facebook / Instagram
COVID-19 UPDATE:
Pantagruel reopened on June 24 and is accepting reservations online.
---
Our Most Recent Visit
There are meals that are tasty, and then there are meals that give you goosebumps. Pantagruel offers the latter: a meal so layered and precise you half-forget why you convened the people around the table. Instead, you become hell-bent on talking, not about your job or your kids, but about what's going on on the plate.
Pantagruel is a restaurant in Paris' 2nd arrondissement named for the gluttonous giant in François Rabelais' 1532 work. The restaurant's moniker seems to promise meals of gargantuan proportion: too big, too much, too rich. But with natural sunlight streaming through the enormous front window and simple flower vases the only décor topping the crisp, white tablecloths, the dining room instead evokes precision and an almost ethereal delicacy. It is this impression that will accompany diners through the meal.
Excess is found, not in portion size, but rather in the parade of plates that awaits. The lunchtime selection offers either a two- or three-course menu (29€ or 34€ respectively), a financially reasonable offering that will prove to be more and more of a steal the longer one remains seated.
Two amuse-bouches set the tone. A rustic millefeuille of crisp potato is sandwiched around a soured, herbed cream. The hit of acidity will prove to be one of the chef's strengths, providing exquisite balance that is a through-line of the meal. The small spoon of leek-wrapped smoked mackerel, bruléed tableside, is balanced and precise, with two soft, melting textures that provide richness and delightful contrast.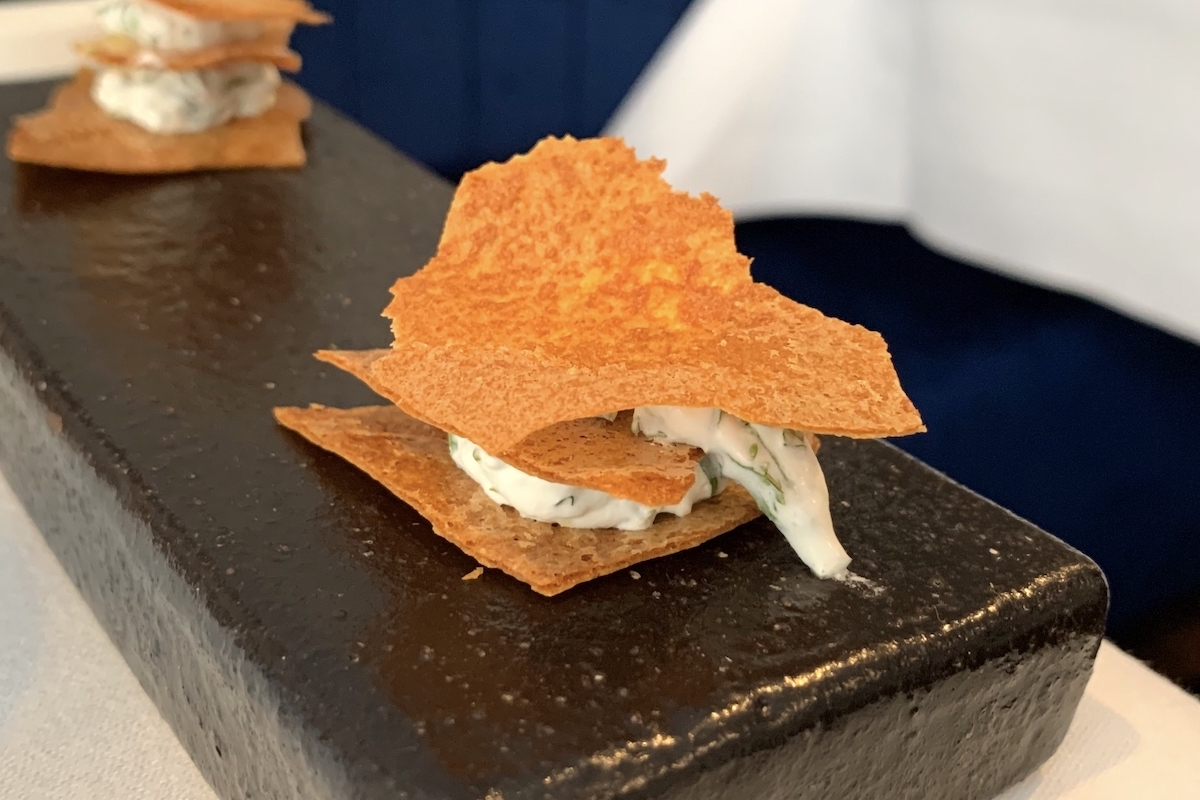 An appetizer of smoked parsnip with trout roe and turmeric emulsion is caramelized and sweet, presented tableside hidden beneath the glass cloche with a flourish of smoke. Plated, the dish combines the soft, roasted parsnip with a small, perfect dice and just-cooked orecchiette-like slips of vegetable. The pop of the trout roe is the perfect finishing touch.
The main dish at Pantagruel warrants a plural. Each of the two selections features three different ingredients combined in phenomenally different forms. Three plates are presented simultaneously, each selection very lightly adhering to a basic concept of a small plate, a more traditional protein-forward main dish, and a side vegetable. Cod, tandoori, and cauliflower are an exercise in lightness. The heartier option, built around beef cheek, red wine, and red cabbage, is comparatively heartier and offers dark, rich colors on the plate.
The first cod course, a sort of crudo, marries acidity and fat with a buttery cauliflower emulsion and a hint of smoky spice. The counterpart on the beef side is a cold combination of tender diced beef cheek topped with an acidic, herbaceous gribiche sauce. The protein-forward mains are, by comparison, far simpler. One avoids palate fatigue in digging into a perfectly cooked piece of caramelized cod accompanied by cauliflower pickle or a solitary morsel of perfectly braised beef cheek lacquered in an au jus darkened with squid ink.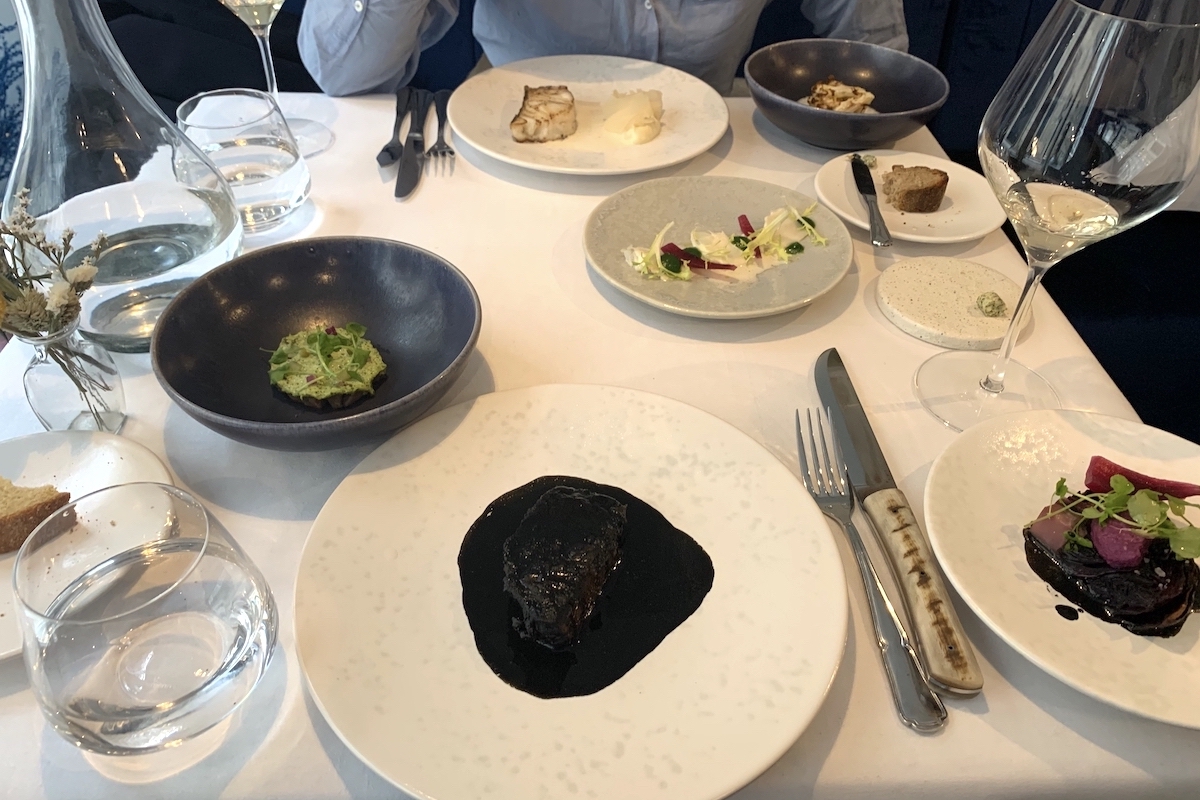 The menu's stars on both sides are the vegetable-forward plates. Florets of roasted cauliflower sit atop a hazelnut-scented cauliflower "couscous." The rich sweetness inherent in the vegetable emerges with an almost cereal note. On the beef side, a braised slab of red cabbage is caramelized on one edge and topped with a quenelle of bright red onion pickle purée. It's rich and deep and colorful. It is frankly phenomenal.
Dessert is comparatively quieter: an association of rice pudding lightened with whipped cream and topped with candied kumquats. In a smaller side dish, tarragon ice cream gets a bit lost, devoid as it is of too much sugar or salt and overshadowed by a tasty sesame brittle topping. The pairing lacks the coherence and intelligence that has defined the rest of the meal, but this is a very small criticism, a stretch to find any imperfection. After all, Pantagruel has been an exercise in precision, from the perfect cylinders of smoky nori butter served with the bread selection to the choice of two knives for the beef cheek.
Pantagruel would undoubtedly prove a delicious adventure for any food lover. But for those thrilled by waxing poetic over their plates and seeking out elusive flavors, it's a truly unforgettable experience.
---
Pantagruel in Pictures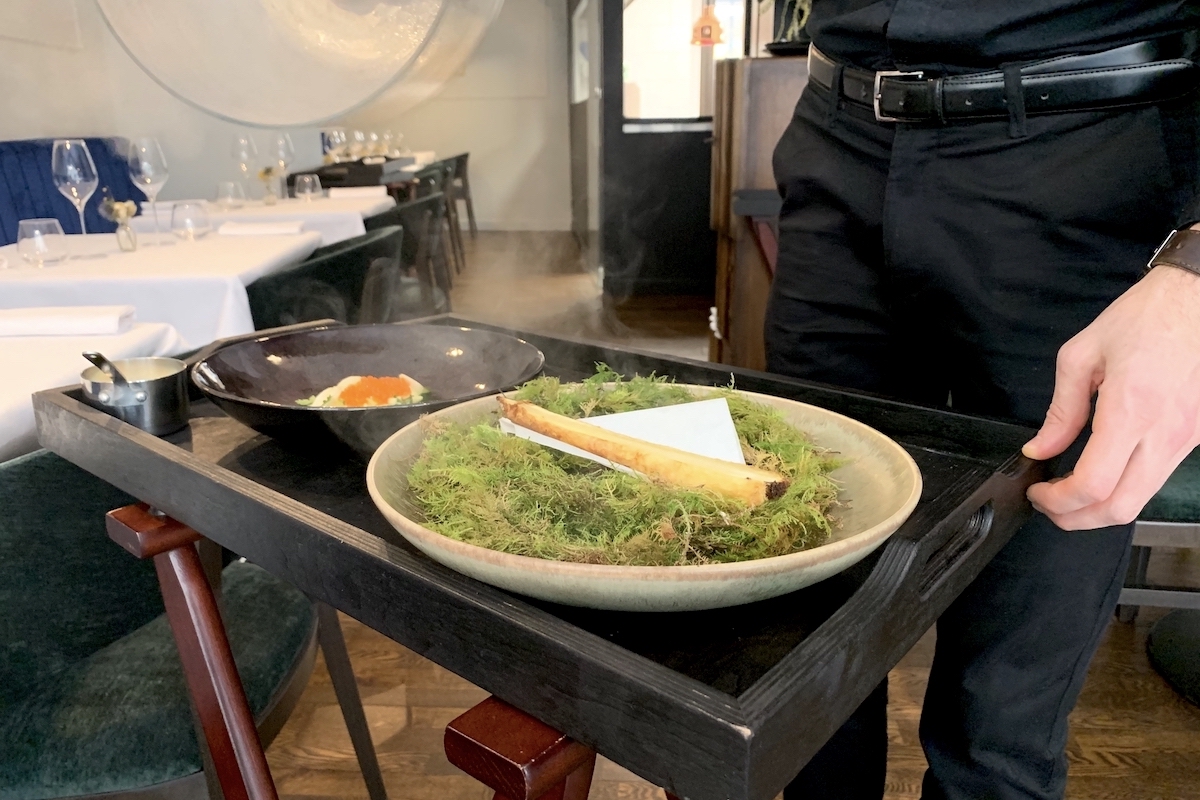 ---
In Other Words
Le Figaro (2020) praises chef Jason Gouzy's "touching" cuisine. Emmanuel Rubin is particularly taken with "a certain French style" present here that, he finds, allows Gouzy to stand out from others of his generation.
L'Officiel (2020) is intrigued by Gouzy's "audacity," not just in evoking Rabelais' gluttonous giant in the name of his restaurant, but also in the daring choice of using the same main ingredient multiple times in his menu. For Baptiste Piégay, Gouzy pulls off the risk with "panache."
John Talbott (2020) says "wow" to the largesse of Pantagruel, noting that chef Gouzy has certainly set his sights on stardom – and with good reason. "Hurry," he writes. "You've only got 360 days until the Michelin 2021 is published."
Restos sur le Grill (2020) says that despite the long wait between courses, ho-hum dining room and service, and high prices – especially for the neighborhood, which is better known for inexpensive but delicious sandwich shops… Pantagruel is "worth the trip" for the "mastery in the kitchen."