Address: 36, rue de Turbigo, 75003
Hours: Monday- Friday from 8:30am-6pm. Saturday- Sunday from 9am-6:30pm
Telephone: +33 6 08 25 88 32
Facebook / Instagram
Upon first glance, you'd be forgiven for confusing the industrially chic Partisan Café for another could-be-anywhere cosmopolitan, third-wave coffee joint. But like most things coffee, the devil is in the details. In this, financial analyst-cum-café owner, Georges Karam spares none. Combining a historian's appreciation of coffee culture and Paris architecture with a physicist's approach to fluid dynamics, Georges' coffee geekery caters to a distinctly French sensibility.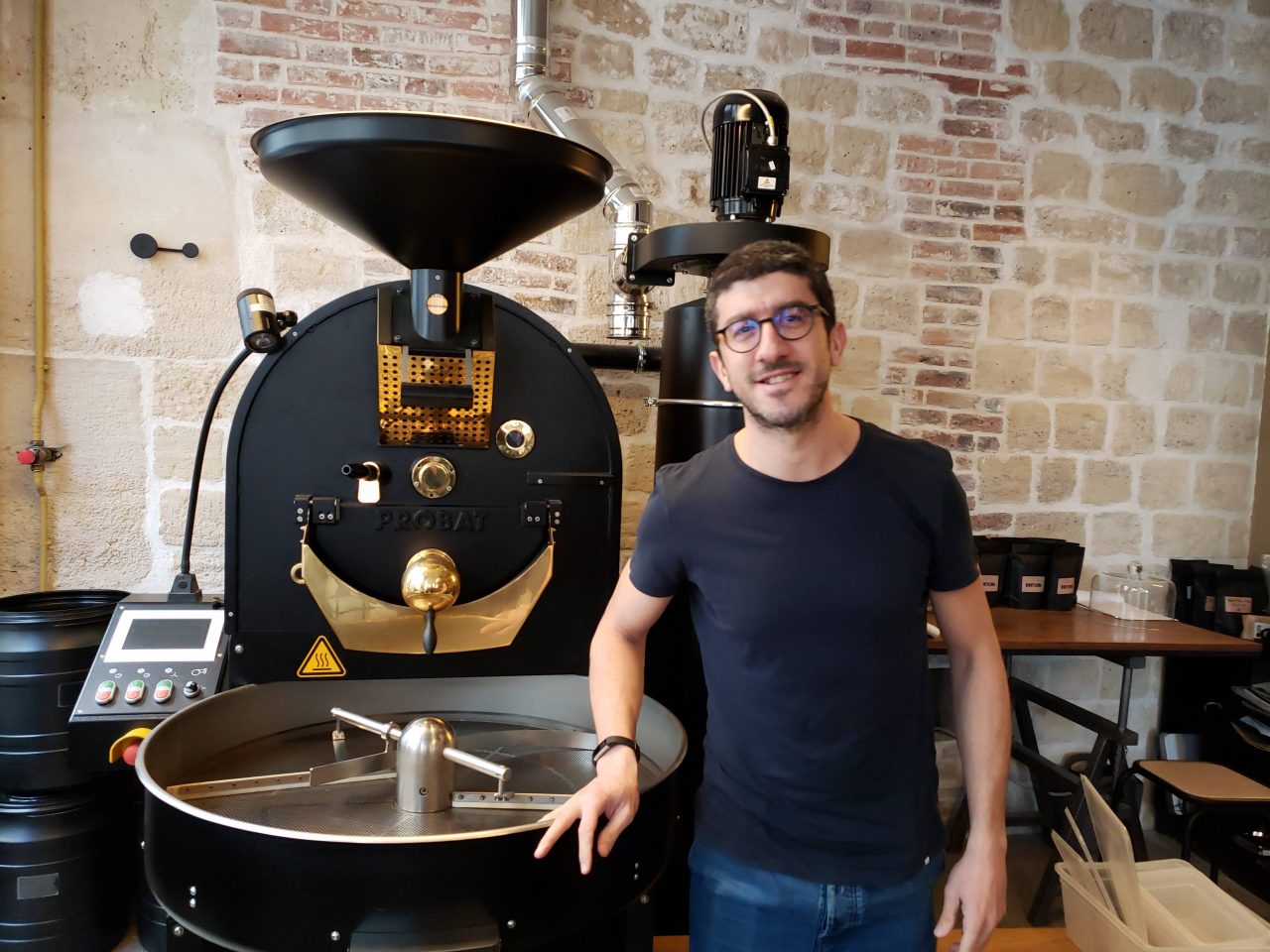 His in-house "Italian" blend and "New Wave" single origin beans are roasted on-site and are available to drink there or to go. Stohrer croissants and granola in the morning are supplemented by sweet and savory bites from the sisters behind Muscovado during the day. Friday and Saturday evenings, the mood switches at 6pm when they start serving wine, beer and champagnes along with artisinal cheeses and charcuterie until 10pm.
An incredibly luminous space features plentiful seats and a tall communal table for those who prefer to sip and stand. Floor to ceiling, retractable windows open to transform into summer time terraces overlooking Parisian street scenes– leaving no doubt that you are in the land of bread, butter, cheese, wine and if Karam has his way – the land of high-quality coffee.
---
Partisan Café in Pictures
In Other Words

Gustave et Rosalie (2018) call this the most Brooklynite of Paris cafés, praising the bright sunlight, open space, and pastries from Muscovado.

Best Coffee (2018) "Partisan Café Artisanal has a clever concept: you can decide whether your coffee is made using Italian style coffee beans or new wave coffee. Regardless of your choice of bean, the coffee is made by well-trained baristas on some of the best equipment on the market."
Photos by Meg Zimbeck © Paris by Mouth