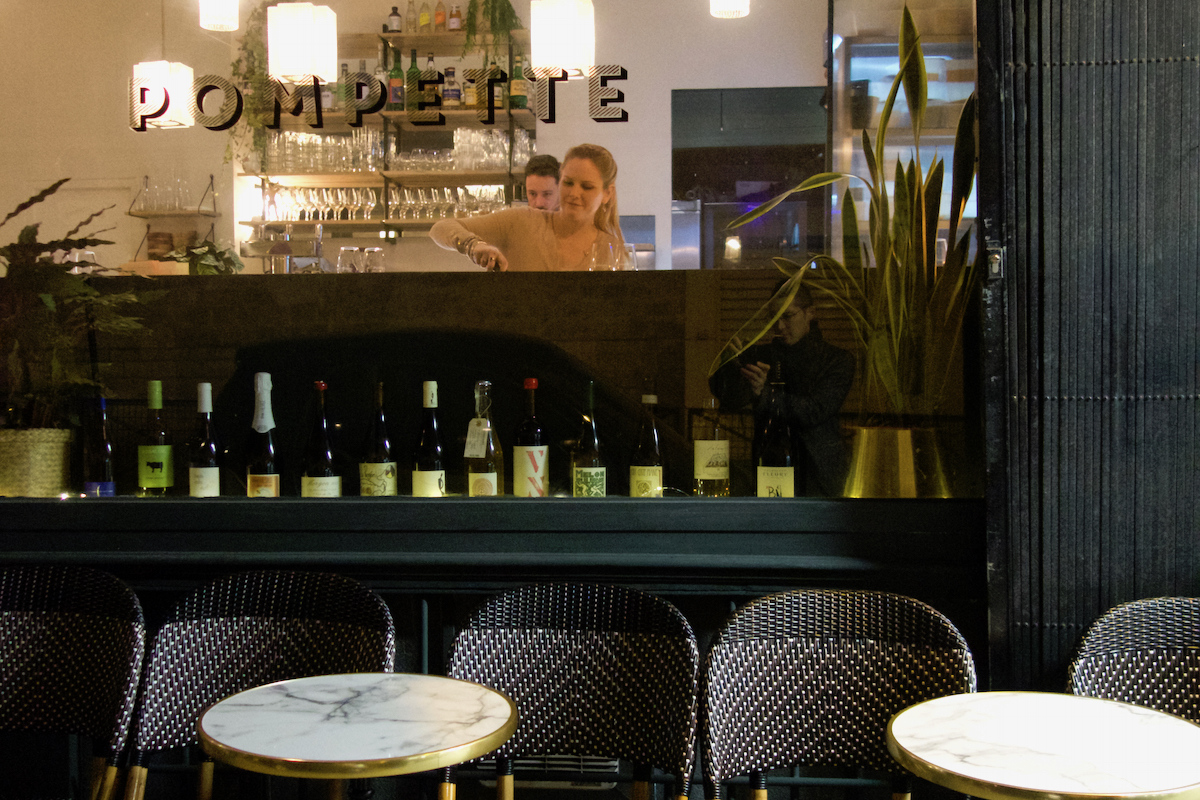 Pompette is a small plates restaurant boasting a natural wine list from Australian sommelière Jess Hodges. Chef Jordan Robinson's modest menu is mostly pescatarian with international and North American influences ranging from curry-spiked cockles to fried chicken with white barbecue sauce. Reservations are a must, whether for one of the 28 indoor seats or the dozen on the terrace.
Address: 15, rue Hippolyte Lebas, 75009
Hours: Open for lunch Wednesday-Friday, and for dinner Tuesday-Saturday. Closed Sunday/Monday.
Telephone: +33 6 62 85 04 87
Online Booking / Website / Facebook / Instagram
COVID-19 UPDATE:
Pompette has reopened and boasts a dozen seats outside.
Our Most Recent Visit
Rarely has a name so matched an establishment than at the petite, pastel-tiled, 9th-arrondissement natural wine bar Pompette. Its name in French is an affectionate way to say "tipsy." True to its word, Pompette offers a modest selection of international small plates and finger-foods to a youngish, refined, and overwhelmingly feminine clientele – the type who are never drunk, only tipsy. If Pompette were a tea room, there would be a lot of pinkies in the air.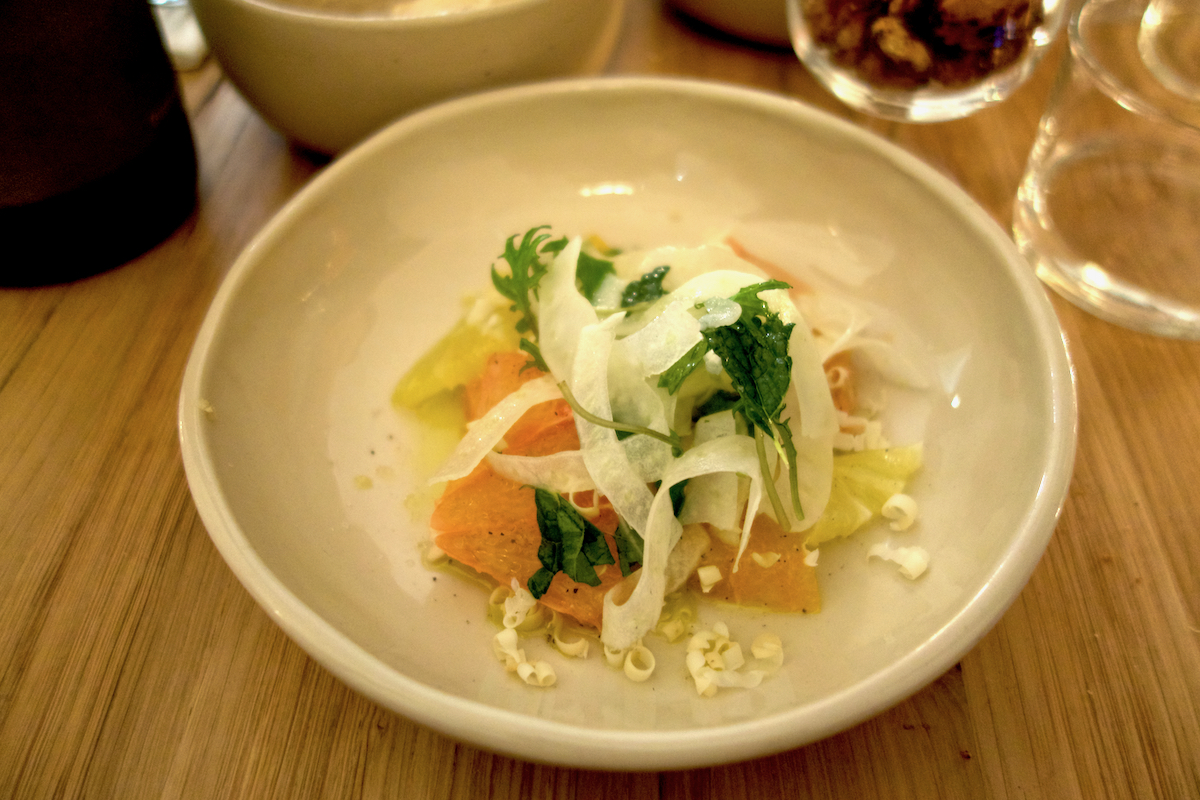 The project of former ad-industry exec Mathieu Grichois and vivacious Australian sommelière Jess Hodges, Pompette is a novelty in a city where most natural wine bars are sausage fests, in both literal and figurative senses. At Pompette, chef Jordan Robinson's modest menu is mostly pescatarian, with fully half the dishes featuring no meat or fish whatsoever. Basic, critic-proof snack items like olives (4€), roasted nuts (3€), and housemade tarama (8€) benefit from generous portion sizes. The more advanced sharing plates are the size of appetizers in other restaurants and reveal a kitchen in search of an identity. Duck-heart skewers (9€) are perfectly cooked but under-seasoned, tasting of little more than meat. A simple, delicate, citrus and fennel salad feels lilliputian at 11€. More flavorful, and more successful, were cockles in a smackingly garlicky red-curry broth (14€). Here – and in a luscious dessert of broken panna cotta with kiwi and basil oil – one senses the promising beginnings of a personality in Pompette's adolescent menu.
Hodge's slim natural wine list emphasizes the winemaker friends she's made via previous work at 11th-arrondissement restaurants Jones and Korus: Burgundy's Jean-Pascal Sarnin, Christian Binner of Alsace, Edouard Lafitte from the Roussillon. If the selection will be familiar to Paris restaurant regulars, it remains radical for the neighborhood. Hodge's list also includes more novel selections from outside France, like a delightfully gassy, skin-macerated pinot gris from Austrian biodynamic estate Meinklang.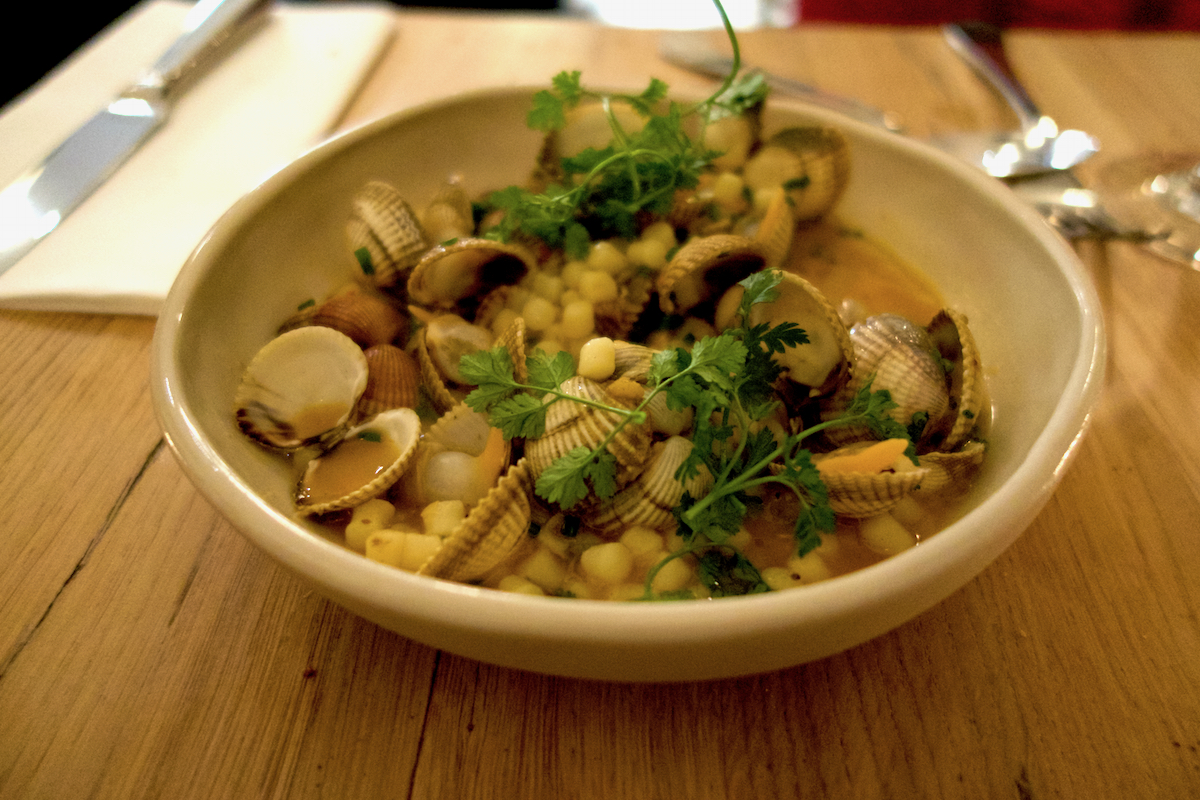 Reservations are a must at Pompette, despite its work-in-progress air. Comprising just 28 seats indoors (a row of banquette seating, a row of high tables, and four bar-seats) and twelve on the terrace, Pompette is small enough to fill to capacity on most nights with locals and rue des Martyrs shoppers. The good news for Pompette? If anyone can teach these patrons how to really drink, Hodge can.
---
Pompette in Pictures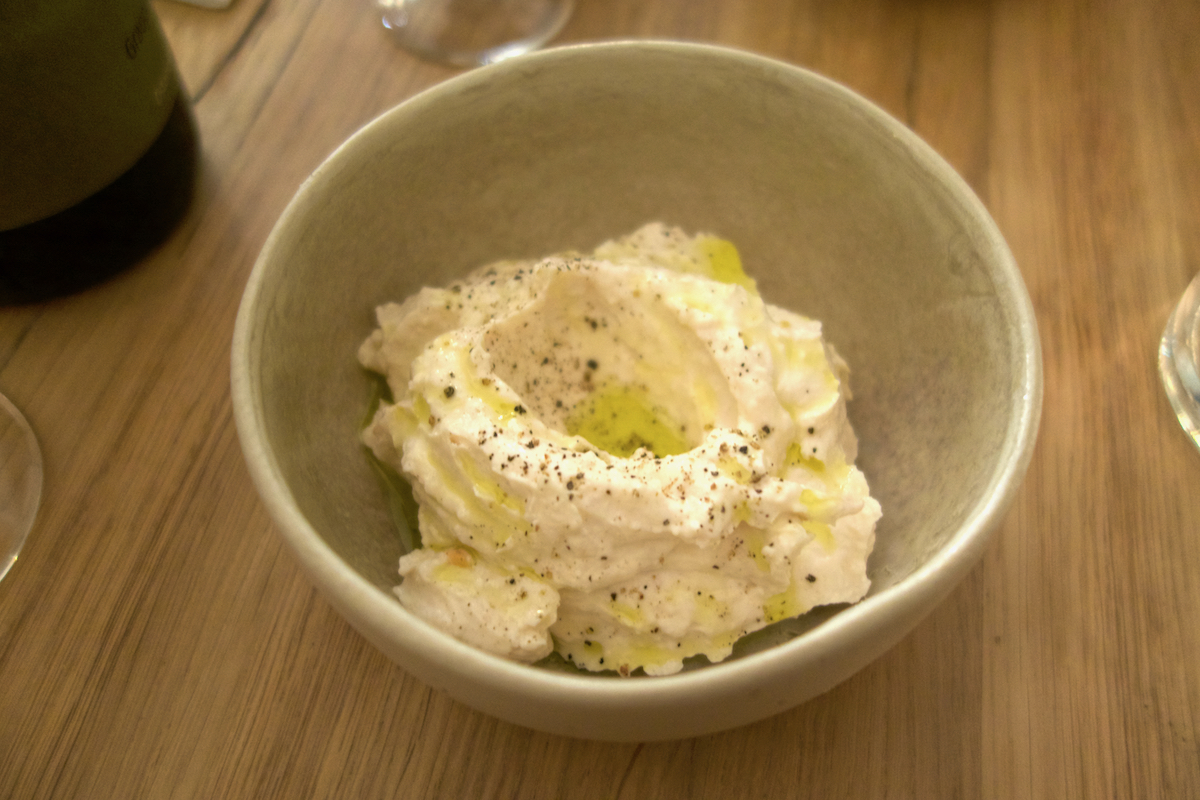 ---
In Other Words
Le Figaro (2020) likes the "chic," "Instagrammable" Pompette with its spicy chicken wings and "almost too much" spiced chocolate ganache.
Le Fooding (2020) has only nice things to say of Canadian chef Jordan Robinson's internationally-inspired menu and Aussie-born "winearoo" Jess Hodge's natural wine list. It says Pompette is a "cosmopolitan wine bar" that "runs like a well-oiled machine," before basically just listing the menu in ecstatic prose as usual.

New Table (2020) appreciates how, at Pompette, their bread basket was replenished "all evening long." The review (in French) is like a window into the mind of a young French woman with limited experience dining at restaurants.