With seats arranged around the central kitchen, Israeli Chef Assaf Granit's Shabour is as much a theater as it is a culinary experience blending French and Mediterranean flavors. One recent lunchtime "Voyagette" tasting menu built around repurposed French art de la table saw a langoustine and lobster appetizer dusted with pandan from a French sugar spoon.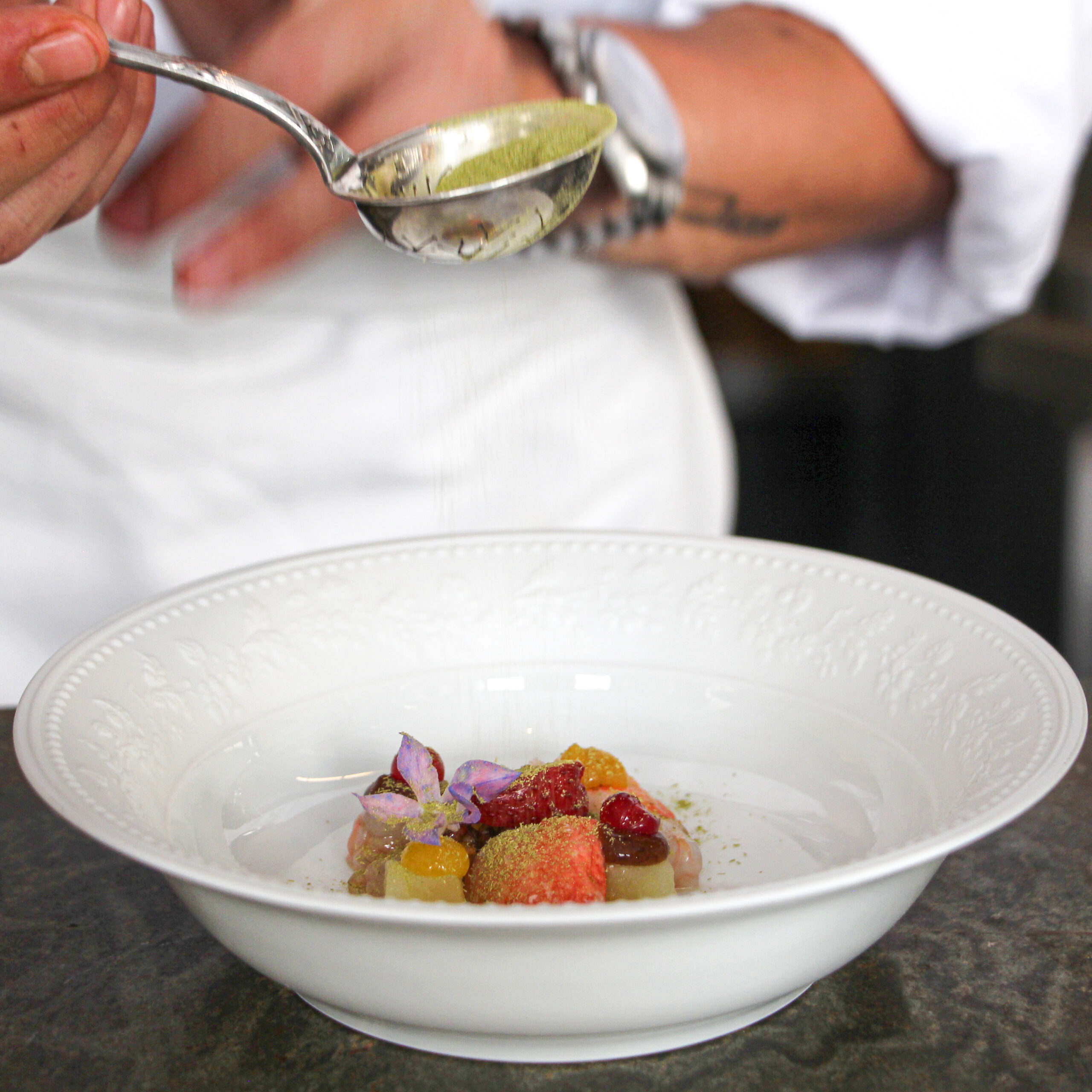 Dessert was inspired by the dinner menu's signature black tea-infused haminados egg, reimagined to unite tea-soaked genoise, tahini cream, and cured egg yolk within a hand-painted porcelain egg. An international wine list reveals some true gems from Greece, Hungary, Canada, and more. Above all, conviviality and generosity are welcome guests, as chefs readily interact with diners during plating and service. After sharing a pleasantly aromatic post-dessert shot of aniseed liqueur, lemon, and ginger, our server arrived with consequential mignardises: overflowing bowls of seasonal fruit, piles of tahini cookies, and quenelles of rich chocolate mousse drizzled with olive oil, sprinkled with Dead Sea salt, and served directly on a silver spoon, with all of the playfulness and nostalgia of eating Nutella right out of the jar.
19 Rue Saint-Sauveur, 75002
Open Tuesday-Saturday for lunch & dinner
Open Monday for dinner only
Closed Sunday
Reservations online or at +33 6 95 16 32 87
---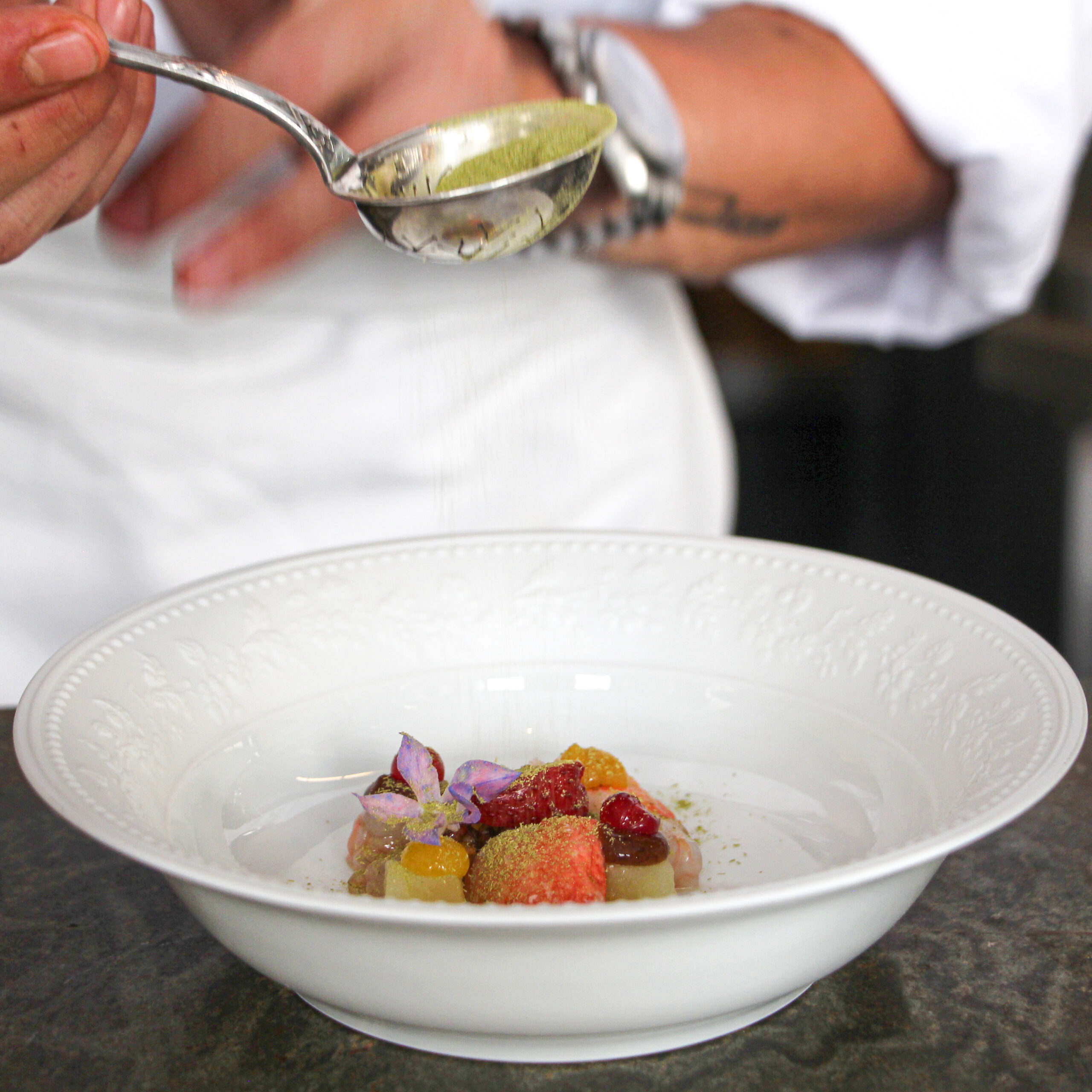 IN OTHER WORDS
Le Figaro (2020) features Shabour on its list of best Parisian restaurants of 2019, praising the conviviality of the dining room, with its central kitchen turning out Israeli-inspired dishes like lamb with pickles and pumpkin ravioli with labneh and tarragon brown butter.
Le Fooding (2019) dug into a dinner sprinkled with "unexpected gifts" like challah and soup at this "highly anticipated" restaurant from Israeli chef Assaf Granit.
Vogue (2019) calls Shabour its "favorite new restaurant" in the city, with its "cheerful" atmosphere, "tasty" dishes, and "very good" wine list.