With seats arranged around the central kitchen, Israeli Chef Assaf Granit's Shabour is as much a theater as it is a culinary experience blending French and Mediterranean flavors. Shabour has been included among our 50 favorite restaurants in Paris.
SHABOUR
19 rue Saint-Saveur, 75002
Open Tuesday-Saturday for lunch & dinner
Open Monday for dinner only
Closed Sunday
Reservations online or at +33 6 95 16 13 87
OUR PHOTOS OF SHABOUR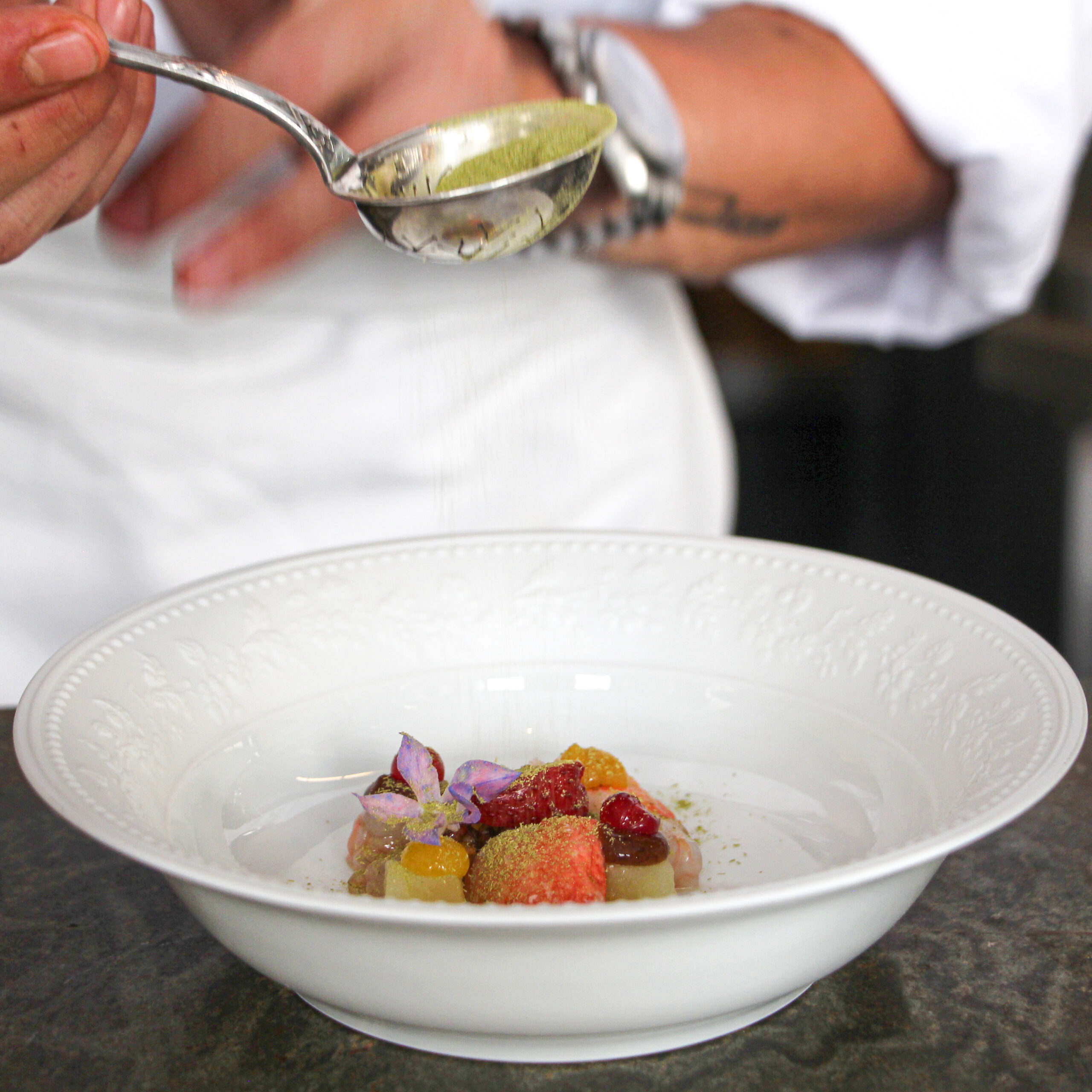 IN OTHER WORDS
Le Figaro (2020) features Shabour on its list of best Parisian restaurants of 2019, praising the conviviality of the dining room, with its central kitchen turning out Israeli-inspired dishes like lamb with pickles and pumpkin ravioli with labneh and tarragon brown butter.
Le Fooding (2019) dug into a dinner sprinkled with "unexpected gifts" like challah and soup at this "highly anticipated" restaurant from Israeli chef Assaf Granit.
Vogue (2019) calls Shabour its "favorite new restaurant" in the city, with its "cheerful" atmosphere, "tasty" dishes, and "very good" wine list.
SUBSCRIBE TO OUR NEWSLETTER