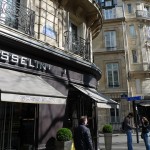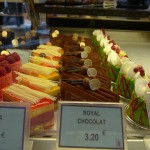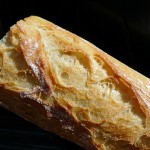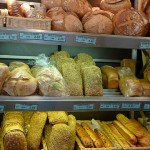 Gosselin's baguette was rated fifth best in the city in 2010, and we included it on our list of
Five Great Baguettes
in Paris.

A great neighborhood option
Practical information

Address: 258 boulevard St. Germain, 75007
Nearest transport: Solferino (12)
Hours: Closed Saturday and Sunday
Telephone: 01 45 51 53 11
Website

View larger map View a map of all of our bakeries here.
Awards
Best Baguette (Grand Prix de la Baguette de Tradition Française de la Ville de Paris) 5th place in 2010
Best Croissant (Concours du Meilleur Croissant au beurre AOC Charantes-Poitou) 18th place in 2009
Reviews of interest
Meg Zimbeck for Budget Travel (2010) "The pain au levain, or sourdough bread, is a simple but delicious option…"
The Girl Who Ate Everything (2008) "I went to Gosselin one Sunday morning (a time when many bakeries are closed) just to try its famed baguette. And it was awesome: chewy, crusty, and full of warm grainy flavors. I also tried a croissant and pain aux raisins, neither of which did much for my taste buds."
About our listings
Our best efforts were made to ensure that information provided was accurate at time of publication. Have a correction or update? Send it here.