Address: 10, rue Saulnier, 75009
Hours: Open Tuesday-Saturday for lunch & dinner. Open Sunday for lunch only. Closed Monday.
Telephone: +33 1 45 23 51 68
Facebook
The name Abri – French for "shelter" or "refuge" – always seemed a curious play on words at Chef Katsuaki Okiyama's original, gallingly inaccessible luxury bistro. At the original Abri, the difficulty of reserving tables gave one to suspect that far from offering refuge to clients, Okiyama sought instead to take it from them.
That air of antagonistic irony is absent from Abri Soba, the gracious and graceful noodle-based sister restaurant Okiyama opened in 2016. Abri Soba takes no reservations, but a true bar it is not, offering ample and comfortable table seating alongside its nine bar seats. Service in the restaurant's stylized interior of whorled wood paneling is chipper and prompt.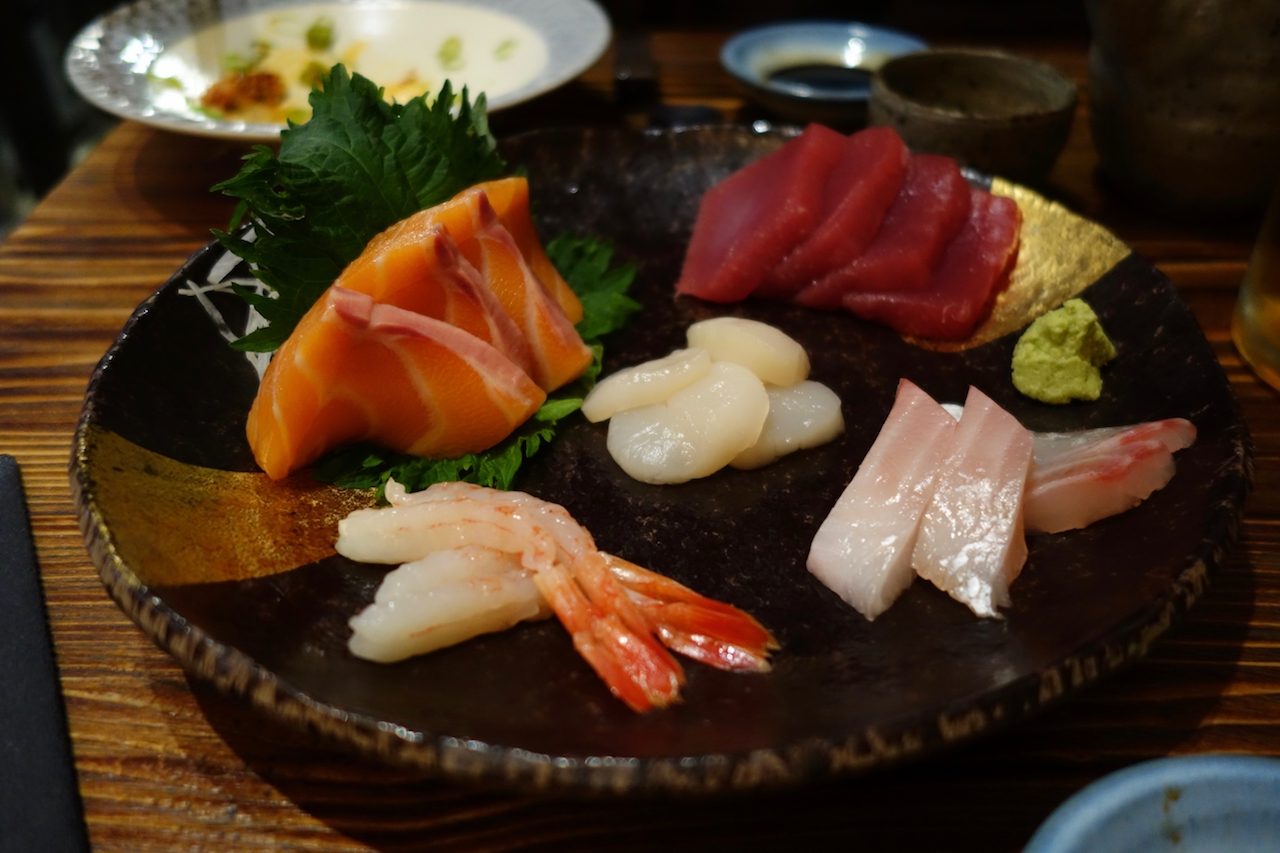 The simplicity of Abri Soba's founding concept – Japanese buckwheat noodles, made in-house and served in traditional hot and cold preparations – is belied by a lengthy menu that reads like a tapestry of Japanese culinary flair. Beyond soba, it includes everything from tiny snacks like chanja (kim-chi-style cod intestine, fascinating, yet totally resistant to mastication) to small plates like some tuna medallions with flamed leek and vinaigrette. Larger, shareable platters of glistening sashimi, Japanese omelets, and tonkatsu (breaded fried pork) round out the menu. There is a risk of over-ordering before one even sees the soba page; then the noodles arrive as the unheralded caboose of an otherwise flashy train of dishes.
The soba itself is as sober as the rest of the menu is exuberant. Soba has a holy aspect. Wise chefs resist attempts to improve it. Okiyama's soba is understated, firm, and unsticky: precisely as it should be. The tempura accompaniments are laudable for their generous size and their pristine fry quality, gently reminiscent of buttered popcorn.
All this is reinforced by a beverage program that transcends its ethnic category: a strong craft sake selection mingles with an extensive, well-priced selection of French natural wines without excluding the primordial pleasure of draft Kirin. Abri Soba answers the prayers of anyone who has ever wished his or her favorite Japanese restaurant offered better things to drink, executed with a wine panache born of long experience in Paris.
---
Abri Soba in Pictures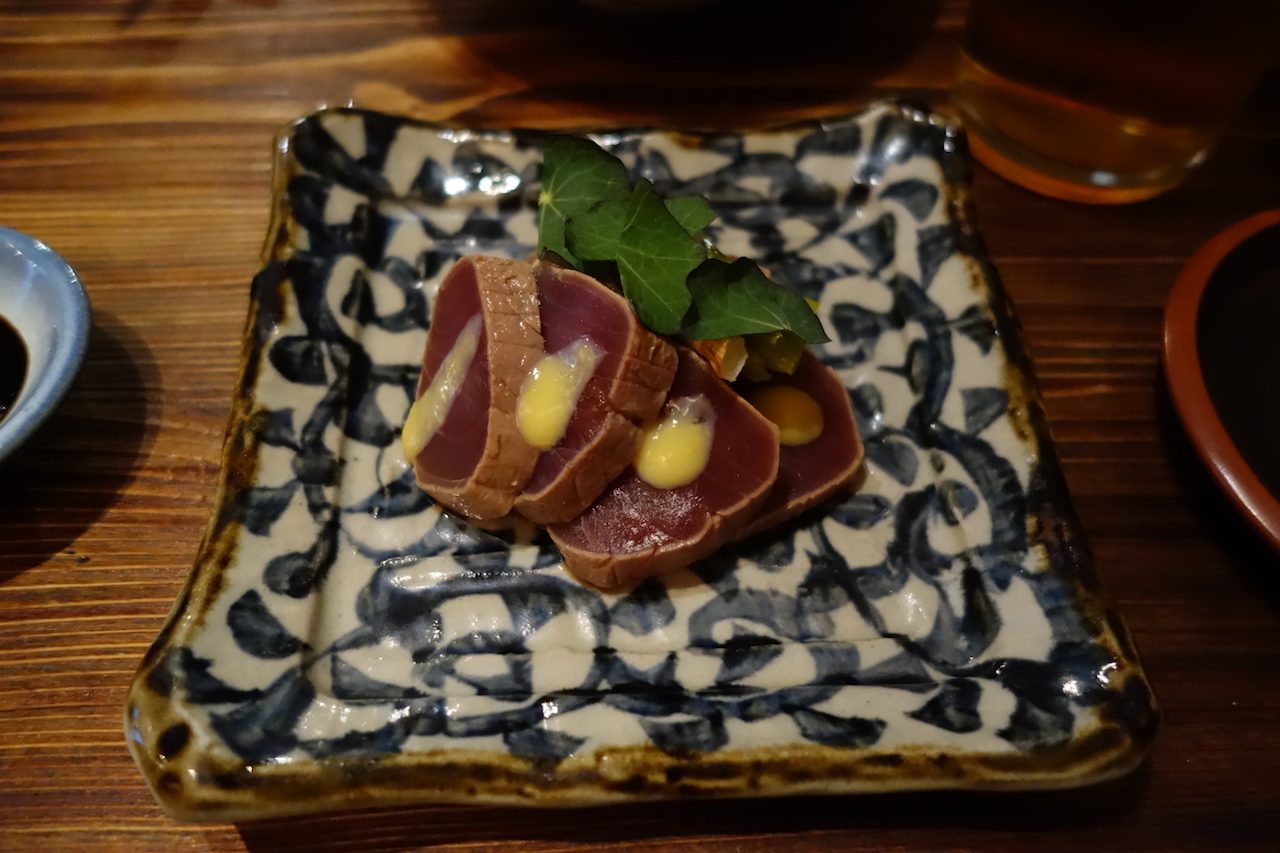 ---
In Other Words
François Simon (2017) also notes the impractical nature of dining at the original Abri before continuing to praise Abri Soba as his recommendation of the month, citing the rare elegance of its bouillons and the entire philosophy of dining the restaurant embodies.
Time Out (2016) finds Abri Soba "zen," which is sort of like calling an Indian restaurant "nirvana." Its four-star review compliments the "sharp dishes" and "concise, well-thought" wine list.
Patricia Wells (2016) calls Abri Soba welcoming, casual, and friendly, and helpfully takes care to note for readers that the noodles contain 20 percent wheat flour, making them unsuitable for those with gluten intolerances.
L'Express (2016) praises the inspired plates at Abri Soba, and winkingly describes the hot or cold soba as being destined for lovers of strong suction. There should be some kind of charity set up to attend to the yearnings of French food critics.
Télérama (2016) praises the elegant and seductive rusticity of Abri Soba.