Auberge Nicolas Flamel is a modernist restaurant situated in one of the oldest buildings (1407) in the Marais. Helmed by chef Grégory Garimbay, who previously worked for Alain Ducasse, it currently holds one Michelin star and offers tasting menus priced at 128€ and 145€ and 178€.
I'm not a fan. I love the idea of enjoying contemporary creations in a medieval setting, but very few dishes were successful. They were visually alluring and imaginative, but they very simply weren't tasty.
The setting was also disappointing. The medieval facade is fantastic, but the interior doesn't relate in any way to the building's history. It's a bland beige box. The unsmiling servers also felt bland and beige, and made a terrible number of errors throughout our very expensive meal. This isn't usually something I note, but it was notable.
Auberge Nicolas Flamel has not been included among our of 50 favorite restaurants in Paris. Consult our guide to eating in the Marais for better options in this neighborhood.
AUBERGE NICOLAS FLAMEL
51 Rue de Montmorency, 75003
Open Monday-Friday for lunch & dinner
Closed Saturday & Sunday
Reservations online or at
Their Instagram / Our Instagram
OUR PHOTOS OF AUBERGE NICOLAS FLAMEL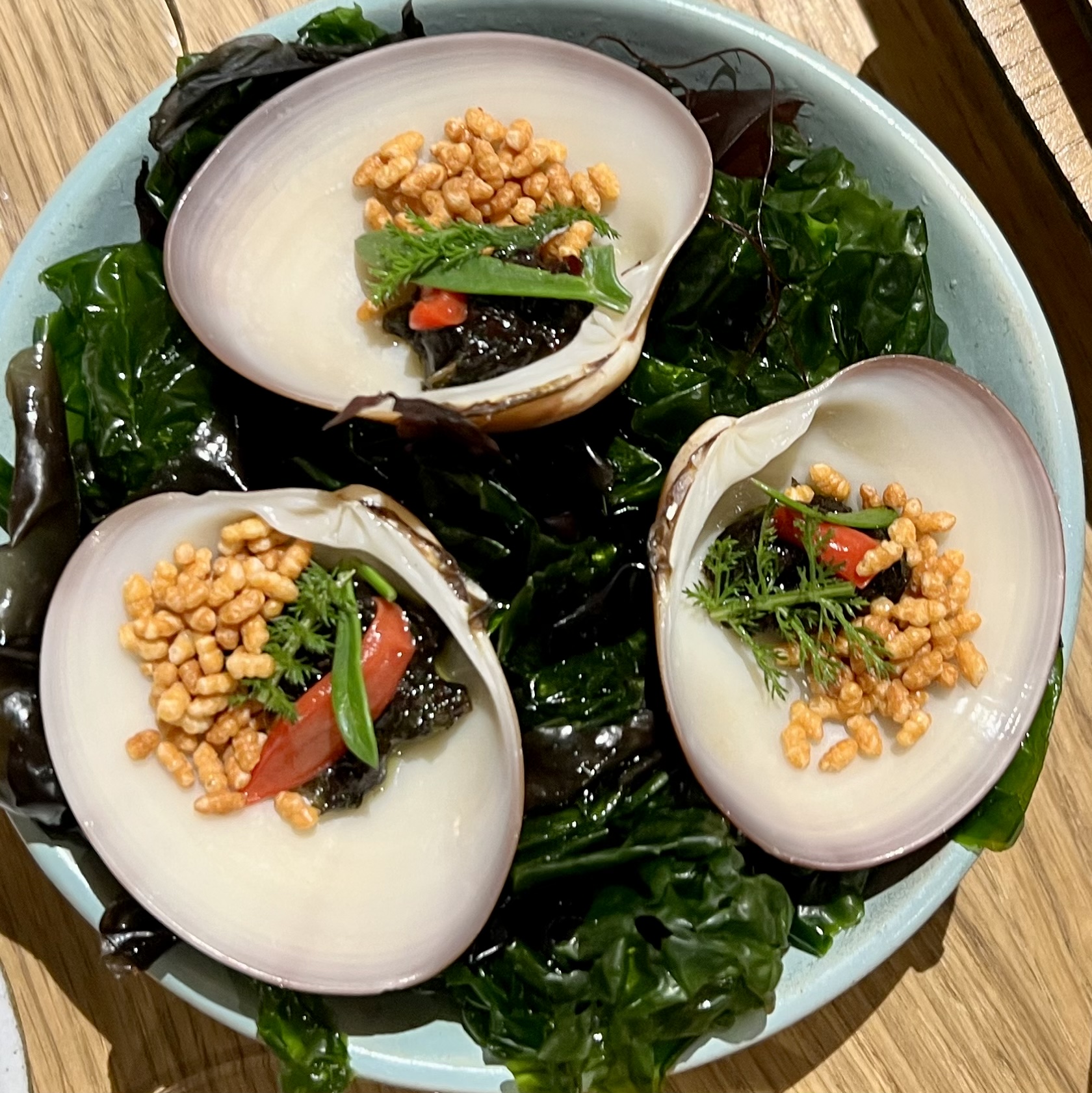 SUBSCRIBE TO OUR NEWSLETTER