Augustin Marchand d'Vins is one of our favorite spots in Paris. While most of the menu at this sexy Saint-Germain wine bar is composed of well-sourced cheese, charcuterie, and cured fish, there are always one or two cooked dishes, too. But this isn't where you go for a heavy meal – it's where you go to flirt and giggle and drink beautiful wine while pushing around the mortadella on your plate. Recommended for a romantic encounter or a quiet one-on-one. Open Sunday night.
Augustin is small and intimate with only a few tables. You can usually score a table with only a few hours' or days' notice, but walk-ins are often turned away. Reservations are accepted many months in advance.
Augustin has been included among our 50 Favorite Restaurants in Paris.
AUGUSTIN MARCHAND D'VINS
26 rue des Grands Augustins, 75006
Open Tuesday-Sunday from 5-10pm
Closed Monday
Reservations online or at +33 (0)9 81 21 76 21
OUR PHOTOS OF AUGUSTIN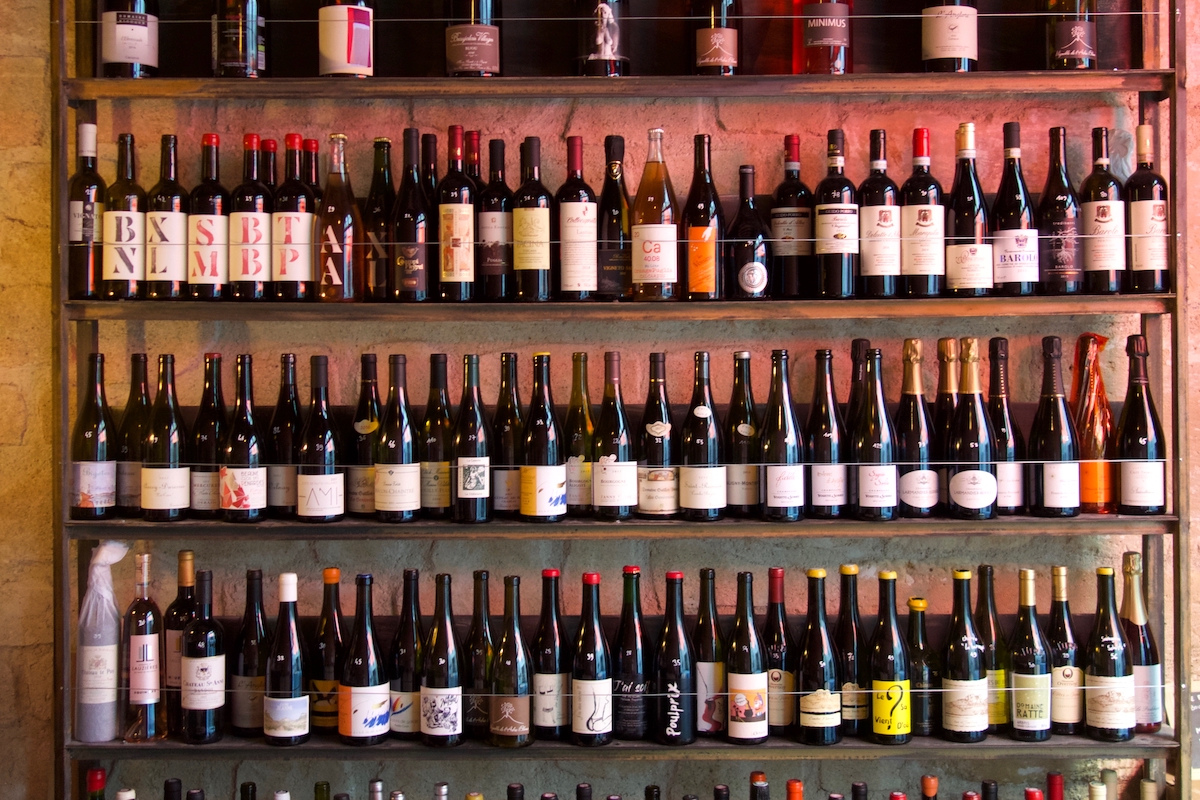 Most photos by Aaron Ayscough
IN OTHER WORDS
Le Fooding (2019) calls Augustin Marchand d'Vins a "deliciously intimate wine den" where one can eat "a delicious saucisson from Ardèche." Sounds, er, delicious.
Simon Says (2019) François Simon winkingly observes that at Augustin Marchand d'Vins "the owner is a true connoisseur, wears a leather apron, and visibly knows the restaurant universe well."
Le Figaro (2019) describes the plat du jour at Augustin Marchand d'Vins as "aristo-canaille," or "aristocratic rogue."
SUBSCRIBE TO OUR NEWSLETTER