Breizh Café is by far our favorite crêperie in Paris. Traditionalists like me, who always order a complète (ham, cheese, egg), appreciate the higher quality organic ingredients and the crispy lacy edges of their buckwheat galettes. More adventurous hunters can look to the daily and seasonal specials to top their galettes with upgrades like sea scallops and smoked duck breast. Dessert crêpes offer a few Japanese touches like ginger and yuzu alongside classic constructions with apples and ice cream. You can begin with ultra-fresh oysters or langoustines, sip artisanal ciders throughout the meal, and still escape for less than 20€ per person.
There are now many locations in Paris, which takes some heat off the original Marais location, but you should still book in advance. They've added online reservations to make that easy, and are now open every day at each location.
23, rue Paul Bert, 75011
Open every day for lunch and dinner
Reservations online or at +33 1 42 78 27 49
---
OUR PHOTOS OF BREIZH CAFÉ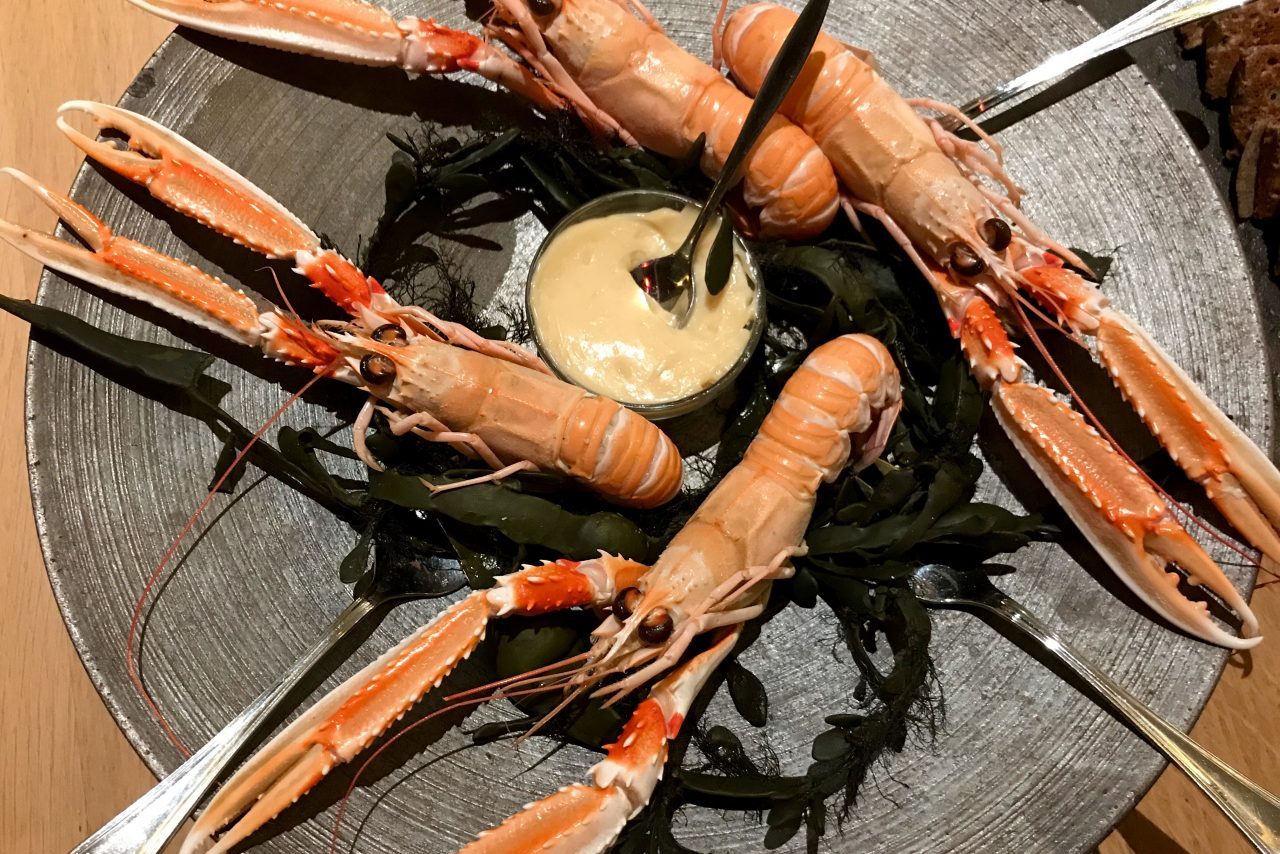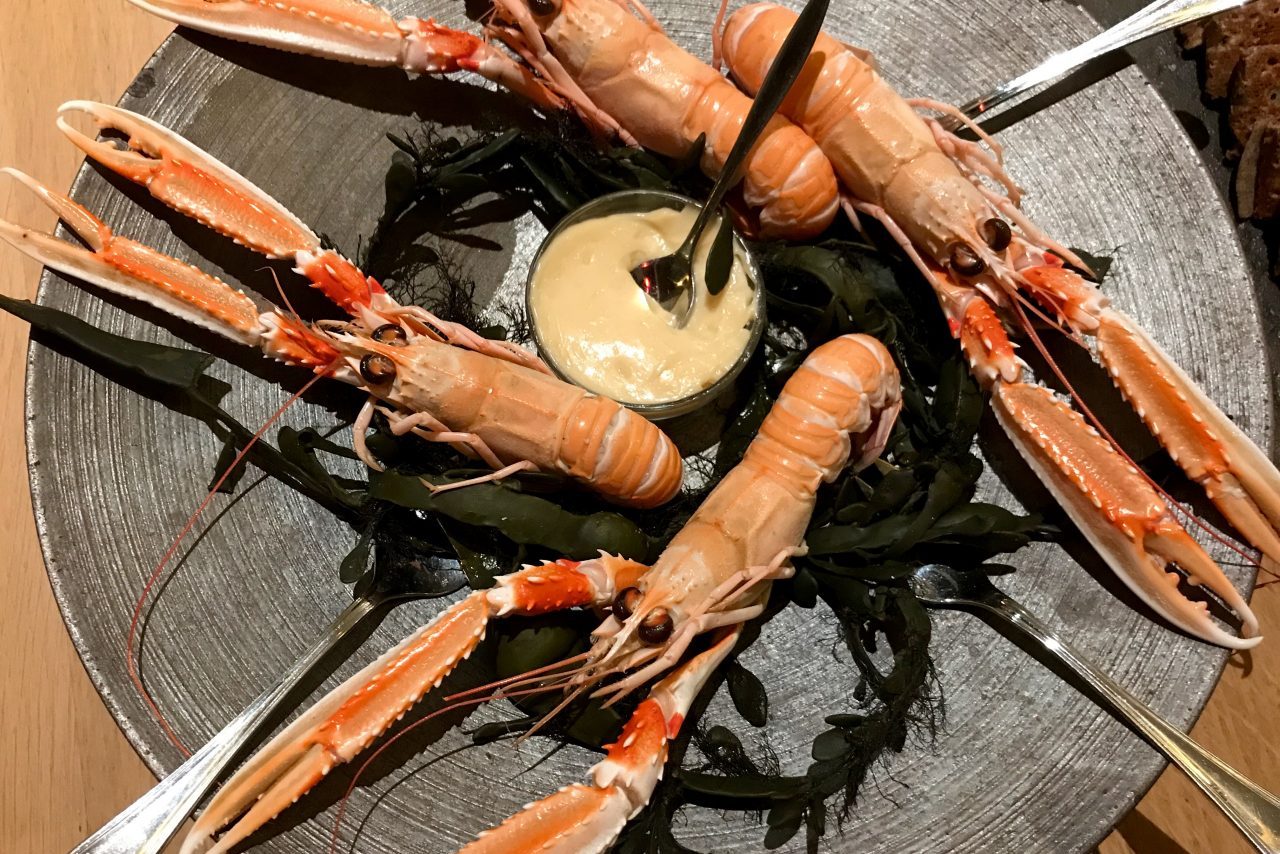 ---
ADDITIONAL LOCATIONS
Breizh Café Marais
Address: 109 rue Vieille du Temple, 75003
Hours: Open every day for lunch and dinner
Telephone: +33 1 42 72 13 77
Breizh Café Odéon
Address: 1, rue de l'Odéon, 75006
Hours: Open every day from 10am-11pm
Telephone: +33 1 42 49 34 73
Breizh Café Montorgueil
Address: 14 rue des Petits Carreaux, Paris 75002
Hours: Open every day for lunch and dinner. Cocktail bar open until 1am.
Telephone: +33 1 42 33 97 78
Breizh Café Batignolles
Address: 31, rue des Batignolles, 75015
Hours: Open every day for lunch and dinner
Telephone: +33 1 40 07 11 69

---
IN OTHER WORDS
Hipsters in Paris (2015) "The focus here is on really good produce, rather than trying to fancify Brittany's humble historical dish. In an act of restraint, the prices are completely reasonable, and you can even book for lunch and dinner for certain days."
A Good Forking (2013) "If you are going to indulge in the cliché (and you should), make sure you do it right. And there truly is nothing more right than the perfectly nutty, crisp cornered salted caramel butter crêpe from Breizh Café… The slogan of Breizh Café, 'La crêpe autrement' rings true – it is indeed the crêpe done differently. And by different, I mean better."
Not Drinking Poison in Paris (2011) "It's a well-run operation with fresh ingredients, good service, and an unbeatable list of ciders. Nothing wrong with the natural-by-numbers wine list, either."
Dorie Greenspan (2008) "… made with organic ingredients and the fillings can be plain or fancy, sweet or savory. There's also a terrific (and terrifcally long) cider list."
David Lebovitz (2008) "Because owner Bertrand Larcher is a true Breton, the Breizh Café focuses on the quality of the products and lets them shine…"
John Talbott (2007) "… does to crepes what Wolfgang Puck did with pizza; it turns them on their head…"
Reviews below are for the Odeon location.
Le Fooding (2017) notes that there are three versions of the classic galettecomplète on offer here, including a very rich Rive Gauche version with truffled ham. They recommend saving room for a dessert crêpe afterward with creative twists like buckwheat ice cream, kinako powder, kuromitsu and matcha ice cream.
Reviews below are for the Montorgueil location.
Le Figaro (2018) is slightly nonplussed by the execution in the kitchen of the third outpost of this crêperie but applauds the "smashing" cider cellar on the ground floor.
Do It In Paris (2018) is particularly enticed by the "ultra private cider cellar, to sip incredible cocktails" at this outpost of the crêperie."