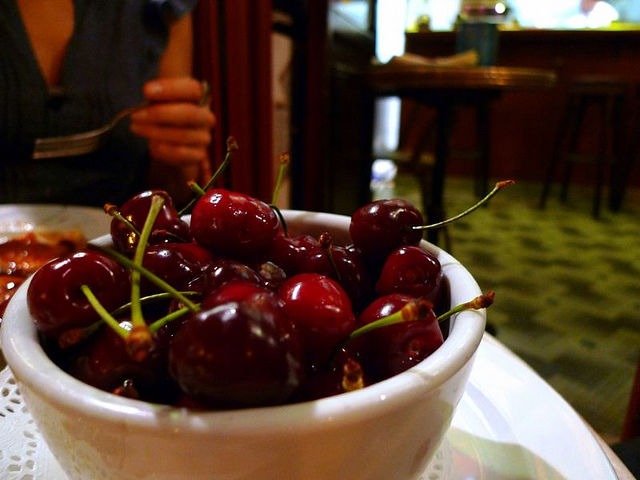 Address: 49, rue de Turenne, 75003
Hours: Open every day for lunch & dinner
Telephone: +33 1 42 72 96 17
Website / Book Online / Facebook / Instagram
Café des Musées has changed hands many times over the years, and as a result, quality has been highly variable. In its most recent iteration, Café des Musées is a more-than-serviceable bistro with a particularly notable beef bourguignon (22.50€). The meat is caramelized, slow-cooked for five hours until fork tender, and glazed in a rich red wine sauce. Escargots here come out of their shells and are served stuffed in mushroom caps, which soak up all that tasty herb and garlic butter (11.50€).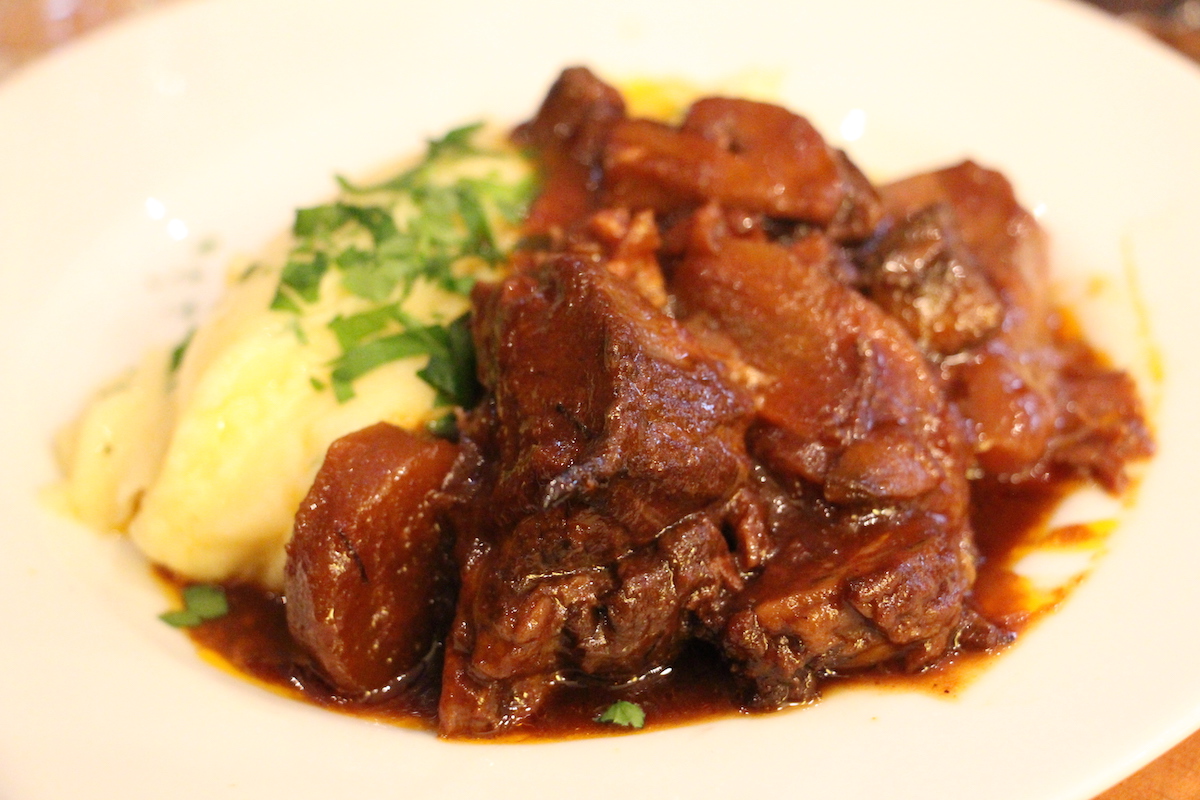 Unfortunately, the ups and downs in quality over the years seem to have alienated the locals. Anglophones may forget they're in Paris, seeing as the dining room is usually monopolized by fellow visitors. But those looking for a classic, reasonably-priced bistro in the heart of Paris – one that's open every day of the week – will be hard-pressed to find another like this one.
---
Café des Musées in Pictures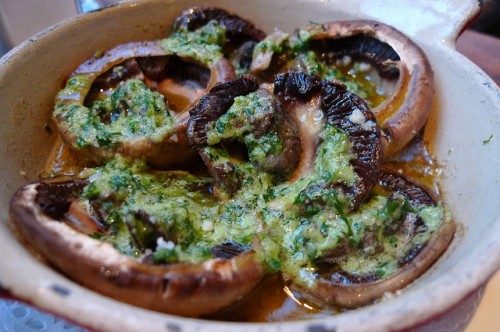 ---
In Other Words
Télérama (2019) writes that following a decline in quality after Pierre Lecoutre's departure, Café des Musées is, once again, a "joyous bistro." The Japanese team in the kitchen turns out French classics including the star, beef bourguignon in a cast-iron cocotte.
Restos sur le Grill (2019) goes so far as to claim that this beef bourguignon surpasses that of the reviewer's mother – a master of the dish.
Le Figaro (2019) nods to the mainly American clientele seeking an ultra-traditional Parisian experience. The outlet names this one of the top tables in the Marais and named its beef bourguignon the best in Paris in 2018.
Reviews under previous management.
Table à Découvert (2014) "C'est ouvert le lundi midi, ce qui est pratique, ils sont bien aimables, ce que j'aime aussi, rapides et la cuisine s'avère efficace et goûteuse. Parisiens, gens de tous âges, de tous styles, Américains, moi j'aime bien cette multiplicité, je m'y sens toujours plus à l'aise que quand c'est monogenre. La cuisine présente dans l'entrée, le vieux carrelage, les banquettes, les tables et le niveau sonore élevé nous introduisent tout de suite dans la quintessence du bistrot parisien et à 17€ la formule déjeuner, je ne demande pas mieux…"
John Talbott (2014) "Although they are trying, the front room man and rest of the staff were great but the new chef needs to shape-up."
Reviews with Pierre Lecoutre as chef/owner.
Les Grands Ducs (2014) "Excellente préparation des légumes, plutôt rare dans l'univers bistrotier."
David Lebovitz (2014) "The meat is seared so it gets a nice crust, rather than some of the ropey-dopey steaks you come across, and the French fries are freshly made from real potatoes and cooked until crisp and brown. The portion is so generous that you can afford to share them with tablemates."
Patricia Wells (2012) " … fun and funky… Chef-owner Pierre Lecoutre is a master at the stove, and diners can watch him perform in his tiny, open kitchen, shifting copper pots, stirring and searing, offering up gorgeous, giant entrecôte (beef rib steak), frying up deliciously crisp and golden French fries…"
Le Figaro (2011) "Que du bon… La saison s'exprime aussi à travers une salade de girolles (excellentissime), un colvert rôti, coing et potimarron, un parmentier de faisan et quelques fantaisies tripières."
David Lebovitz (2007) "… a terrific restaurant in Paris… a neighborhood-type restaurant where people just go for good food but are welcome to linger…"
Photos by Meg Zimbeck © Paris by Mouth