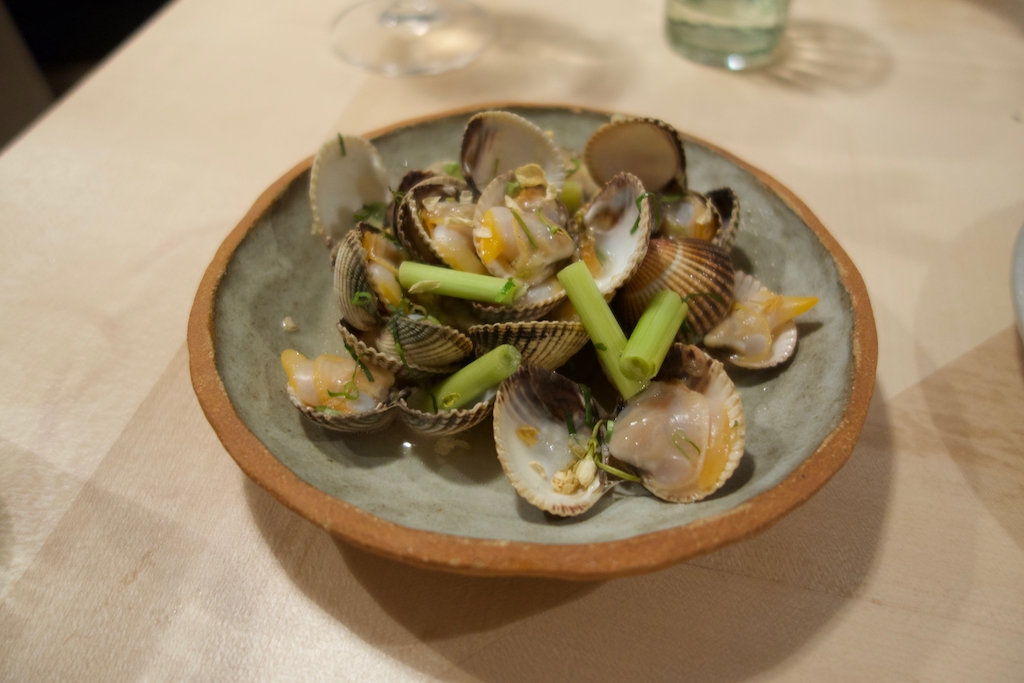 Cheval d'Or is a luxury small-plates restaurant in Belleville offering a delicate synthesis of pan-Asian and Parisian cuisines. Reservations are highly recommended for the dining room, though the 20 counter seats are always kept open for walk-ins.
Address: 21 Rue de la Villette, 75019
Hours: Open Wednesday-Sunday for dinner only. Closed Monday & Tuesday.
Telephone: no phone (online booking only)
Website / Online Booking / Instagram
COVID-19 UPDATE
Cheval d'Or has reopened. The back room can be privatized upon reservation.
Our Most Recent Visit
Disregard what is written on the window of Cheval d'Or's elegantly-preserved red façade, for what restaurateur Florent Ciccoli (of Jones and Café du Coin, among other endeavors) and chef Taku Sekine (of Dersou) have created on a quiet side street near the Parc des Buttes Chaumont is not a Chinese restaurant. Cheval d'Or is, rather, a tasteful and welcoming luxury small-plates restaurant offering a delicate synthesis of pan-Asian and Parisian cuisines, more middle ground than Middle Kingdom.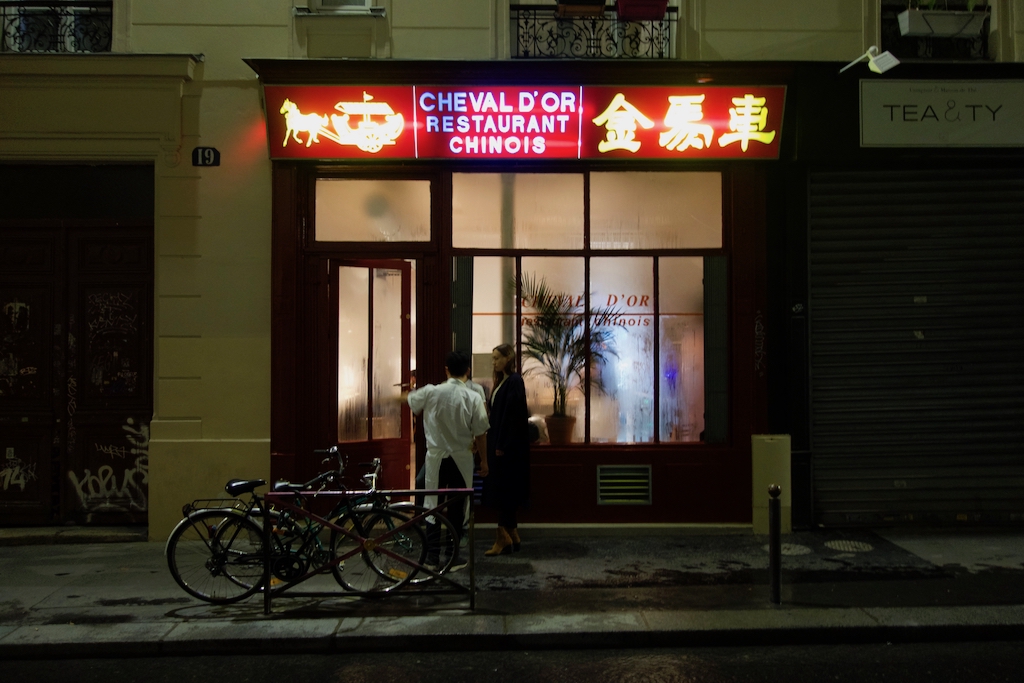 The format of Sekine's long menu winks at the colossal, implausible choice offered by Asian restaurants with less compunction about product sourcing. In substance he draws heavily on his Japanese heritage, including sections entitled Binchotan (for items cooked on a white-charcoal grill) and Betsubara, or 'second stomach,' an amusing way to introduce desserts. The pure, delineated flavors of pork noodles with egg yolk are revelatory for those of us who have subsisted on the instant, supermarket kind. Thai influence is manifested in the form of mild lemongrass-infused cockles, bedecked in dried jasmine. Korean kimchi appears as a bar snack, as do some marvelously nuanced chunks of pickled daikon and ginger.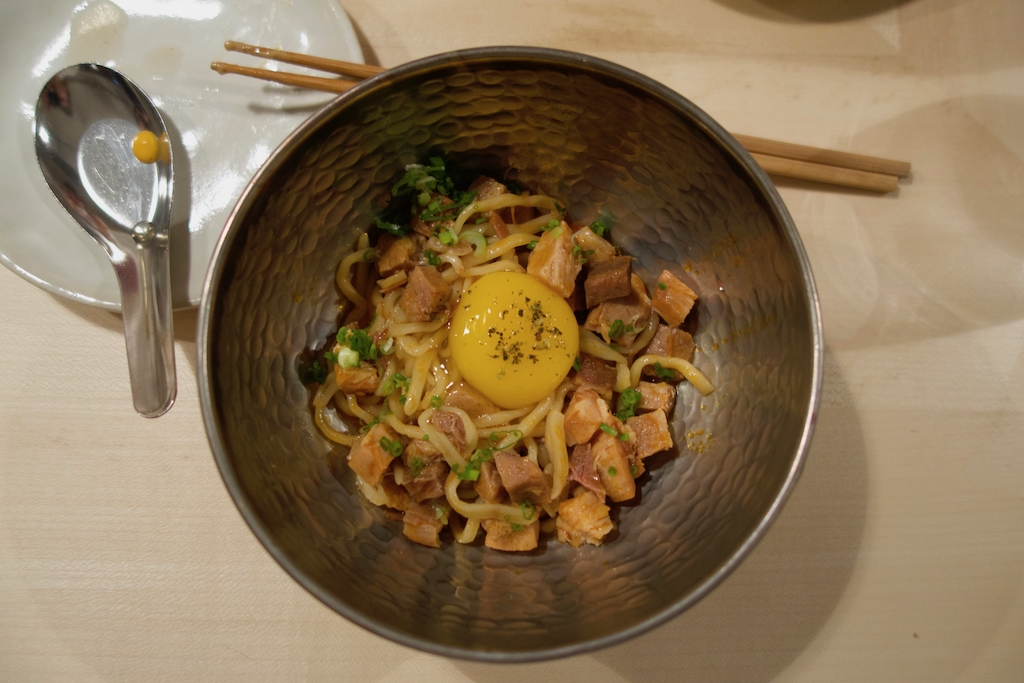 Where Chinese dishes do arrive at Cheval d'Or, they seem to underline the common ground in French and Japanese cuisines: an aversion to spiciness, a tendency to err on the side of subtlety. "Mouthwatering chicken" with green Szichuan pepper, served cold, looks like the sort of dish that could make one weep; instead it packs all the punch of a Russian salad. The textural finesse of a hefty char siu bao (pork bun) was heavenly, but in Heaven they add sriracha and rice vinegar. Earthly redemption can be found in Sekine's addictive "tofu paff," which bears Paris' cleanest, most delicate fry and arrives with a pleasantly trashy bang bang sauce.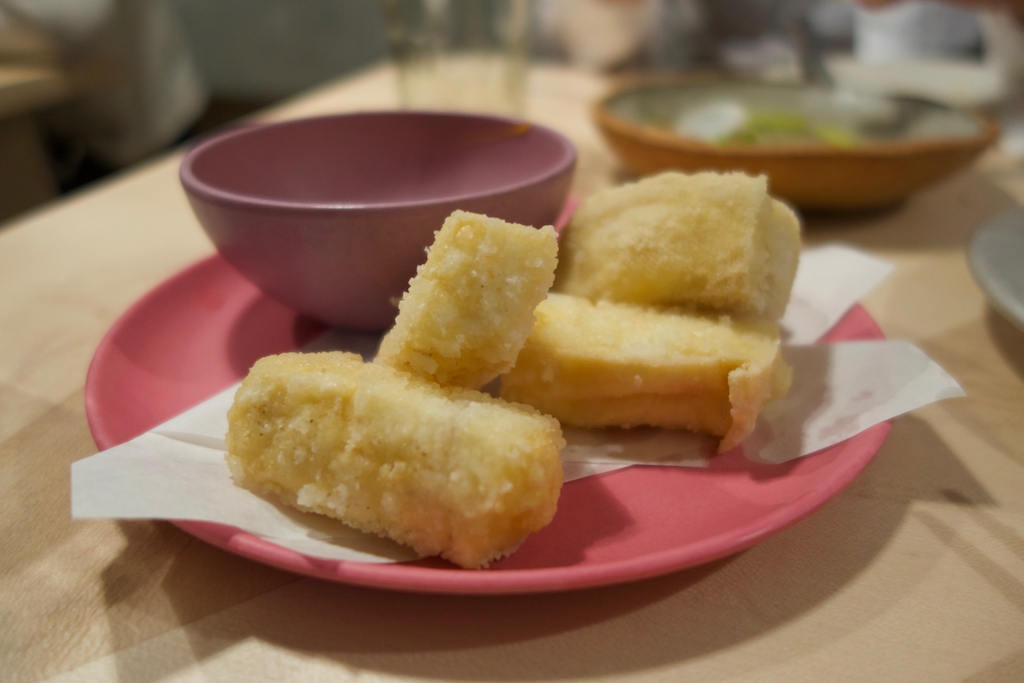 Contemporary Parisian bistrot cuisine plays the role of support column in the menu's architecture. With the exception of some irretrievably bland whelks, it is uniformly excellent: as in beef tartare dusted in dry soy powder with a sweet tamarind sauce, or a deceptively simple plate of asparagus and tofu skin, each element cooked two-ways. Desserts include an ancient Chinese specialty: crème caramel.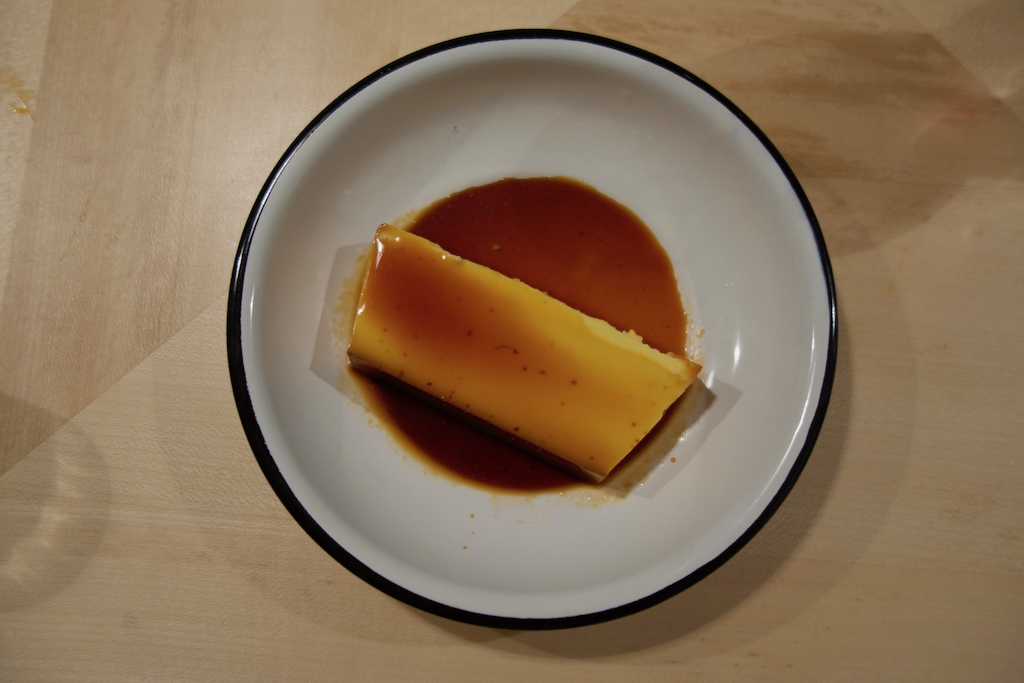 Manager and wine director Caroline Johnston (formerly of Clamato) runs Cheval d'Or's long, well-lit dining room with a benign, queenly precision. Her wine list, like that of her former workplace, is affordable and succinct, emphasizing well-regarded natural winemakers French and foreign in about equal measure. Don't fuss about pairing: Domaine Geschickt's gleaming Crémant d'Alsace, for example, goes with almost everything.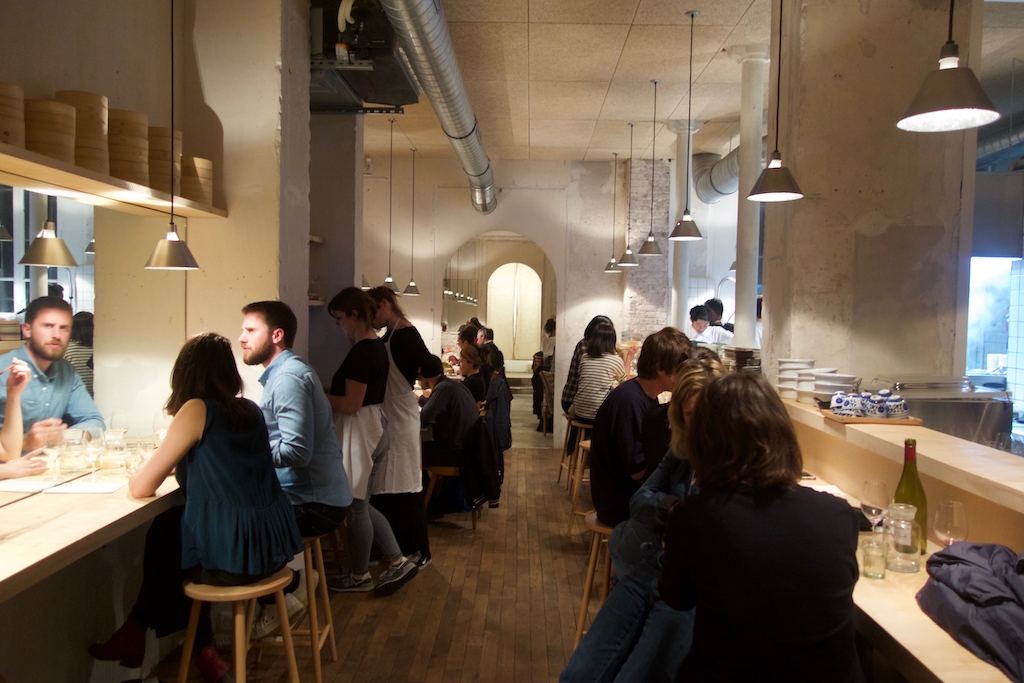 Excellent service and certain Roman-classical touch to the decor lend the restaurant a more refined and mature feel than its immediate peers in the growing genre of Parisian pan-Asian, the Levha sister's Double Dragon and Phil Euell & Esu Lee's CAM.* At Cheval d'Or, as at those restaurants, one witnesses not an exaltation of a specific Asian cuisine, but a multicultural rejuvenation of Parisian cuisine.
---
Cheval d'Or in Pictures
Fried bao

Tofu paff

Beef tartare with tamarind

Pork bao

Mouthwatering chicken

Maigre with yuzu

Lemongrass-jasmine cockles

Asparagus and tofu skin

Bulots
---
In Other Words
Le Fooding (2019) went full-tilt on the horse wordplay in its review of Le Cheval d'Or; capping the usual shotgun-precise praise with an ejaculatory "Whoa boy!"
Time Out (2019) devoted a review-length article to repeating a press release concerning the opening of Le Cheval d'Or, surely a publicity coup on the latter's part, and a total journalistic abdication on the former's.
L'Express Styles (2019) François Régis-Gaudry declares that 'the façade hasn't changed, but inside, there's movement!' He praises the beef tartare, among other dishes, saying it 'flies at triple-gallop towards summits of emotion.'
Photos by Aaron Ayscough © Paris by Mouth