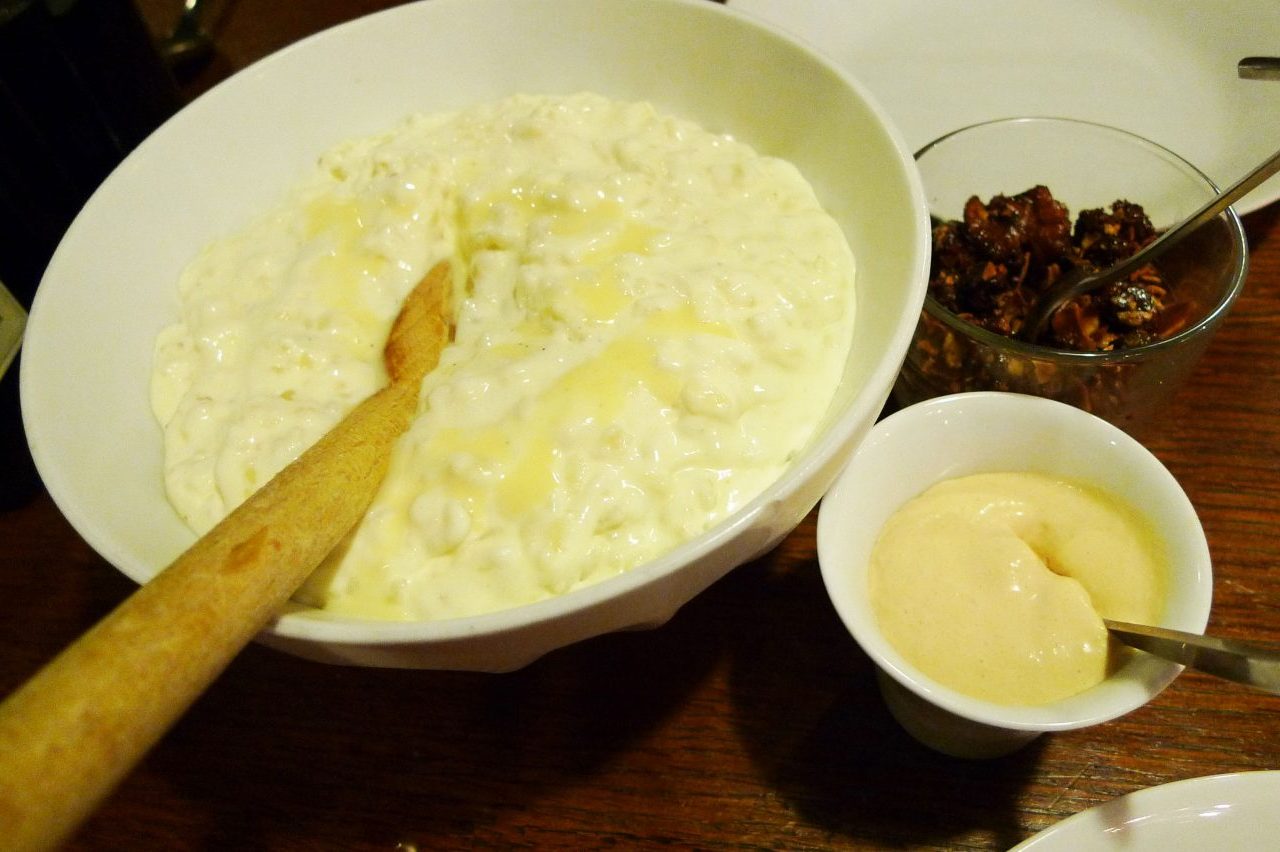 Chez l'Ami Jean is a convivial bistro just steps from the Eiffel Tower. Known for its copious, Basque-inspired fare and brash, boisterous ambiance, this restaurant offers both à la carte options and a 78-euro "carte blanche" menu, created each day by Chef Stéphane Jégo. Whichever you choose, try (and yes, it'll be a feat) to save room for the house special rice pudding. Served in a generous bowl with nougatine and caramel, it's become such a fan favorite Jégo can't take it off the menu.
Address: 27 rue Malar, 75007
Hours: Open Tuesday-Friday for dinner. Open Saturday nonstop from 11am-11pm. Closed Sunday & Monday.
Telephone: +33 1 47 05 86 89
Online Booking / Website / Facebook / Instagram
COVID-19 UPDATE:
Chez l'Ami Jean has reopened inside and out, with a temporary sidewalk terrace across the street. Every Thursday night through September, it is also hosting an international food market on the rue Malar.

Chez l'Ami Jean in Pictures
---
In Other Words
Le Monde (2014) "C'est un plaisir d'y déguster, pendant la saison du gibier, une palombe de chasse rôtie « champignon foie gras » (42 €), précédée d'une «vapeur de saveur maquereau 63°» fleurant bon la mer."
Simon Says (2009) "Il faut être dans une forme olympique, s'enduire de testostérone et manger du cheval. C'est comme ça, sinon vous sortez la tête en avant en faisant des holalala. Nourritures d'enfer donc, d'une générosité et d'une percussion rare…"
Le Figaro (2009) "Le menu ­carte blanche… avec une cuisine à la fois solide et subtile, où la terre côtoie la mer, le saumon, le pop-corn et le ris de veau, la citronnelle. Autre option, l'exploration de la carte XXL…"
Food Snob (2009) "… the food, the atmosphere, the buzz – it was just a lot of fun."
John Talbott (2007) "Should you go? I think this is an ideal place to send 1st time visitors; good chow, authentic surroundings and nice staff…"