Address: 18 Rue d'Anjou, 75008
Hours: Open Monday-Friday for lunch & dinner. Closed Saturday & Sunday.
Telephone: +33 1 42 65 08 36
Online Booking / Website / Facebook / Instagram
Contraste is aptly named, existing as it does in contrast with much of what can be found in the ritzy 8th arrondissement. Within a Louis XV dining room dotted with cornices and chandeliers, red speakers streaming a modern yet subdued playlist immediately inform diners of what's in store: an eclectic menu and wine list from the "contrasting" pair of chefs Kevin de Porre (formerly of two-Michelin starred Kei) and Erwan Ledru (formerly of Arnaud Nicolas) bring a contemporary, creative culinary experience to this posh Paris neighborhood.
The long-time friends play up their differences – one passionate about the land, the other about the sea; one forever seeing innovation, the other enticed by traditional technique. The resulting juxtaposition lends itself well to a unique, surprising dining experience: another success from Stéphane Manigold, the businessman behind much-lauded Substance of Paris' equally ritzy 16th arrondissement.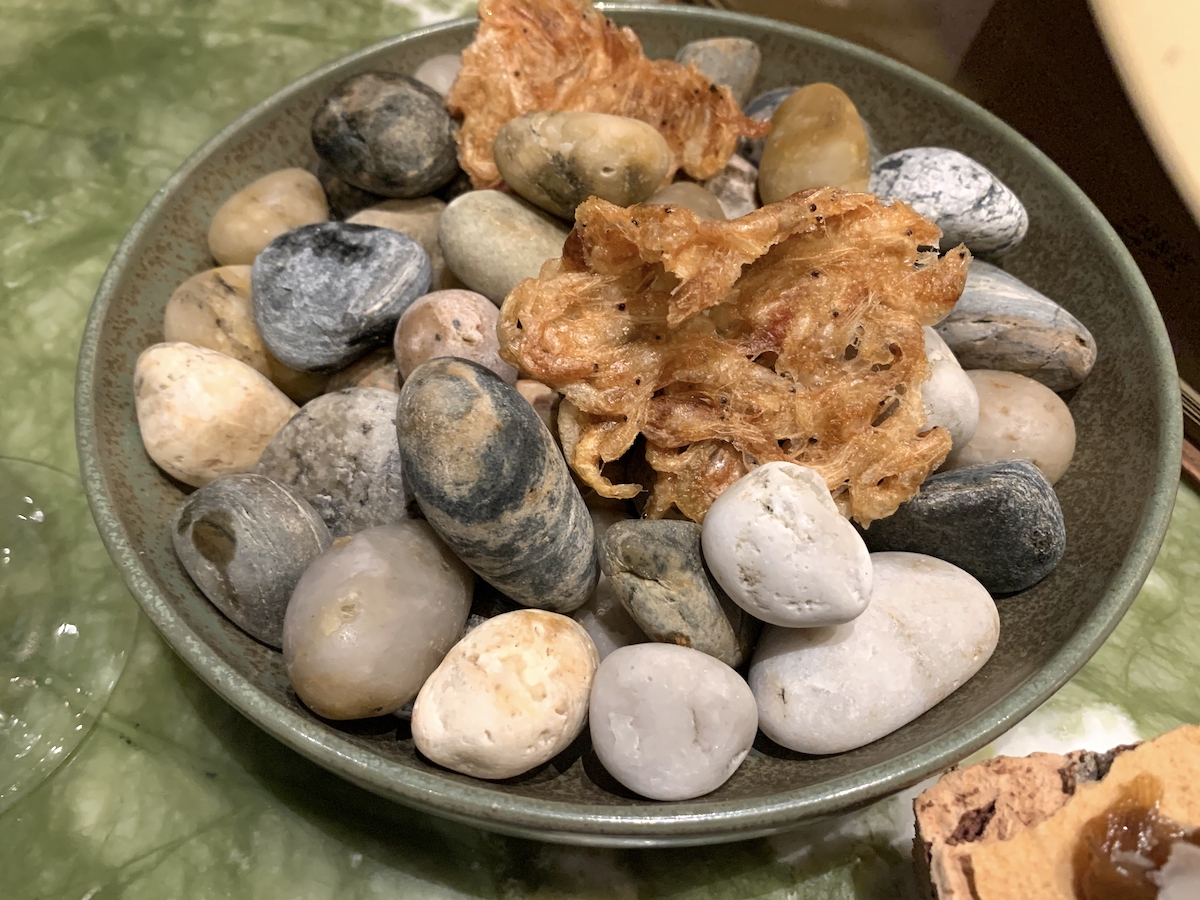 The first bite unfortunately stumbles a bit, with amuse-bouches that are more visually appealing than sensorially enticing. The pretty shrimp chip tastes almost stale; the small bouchée of caramelized onions is much more flavorsome but not all that innovative or surprising. It doesn't bode well for the restaurant's promise, but all is forgotten when the appetizers arrive.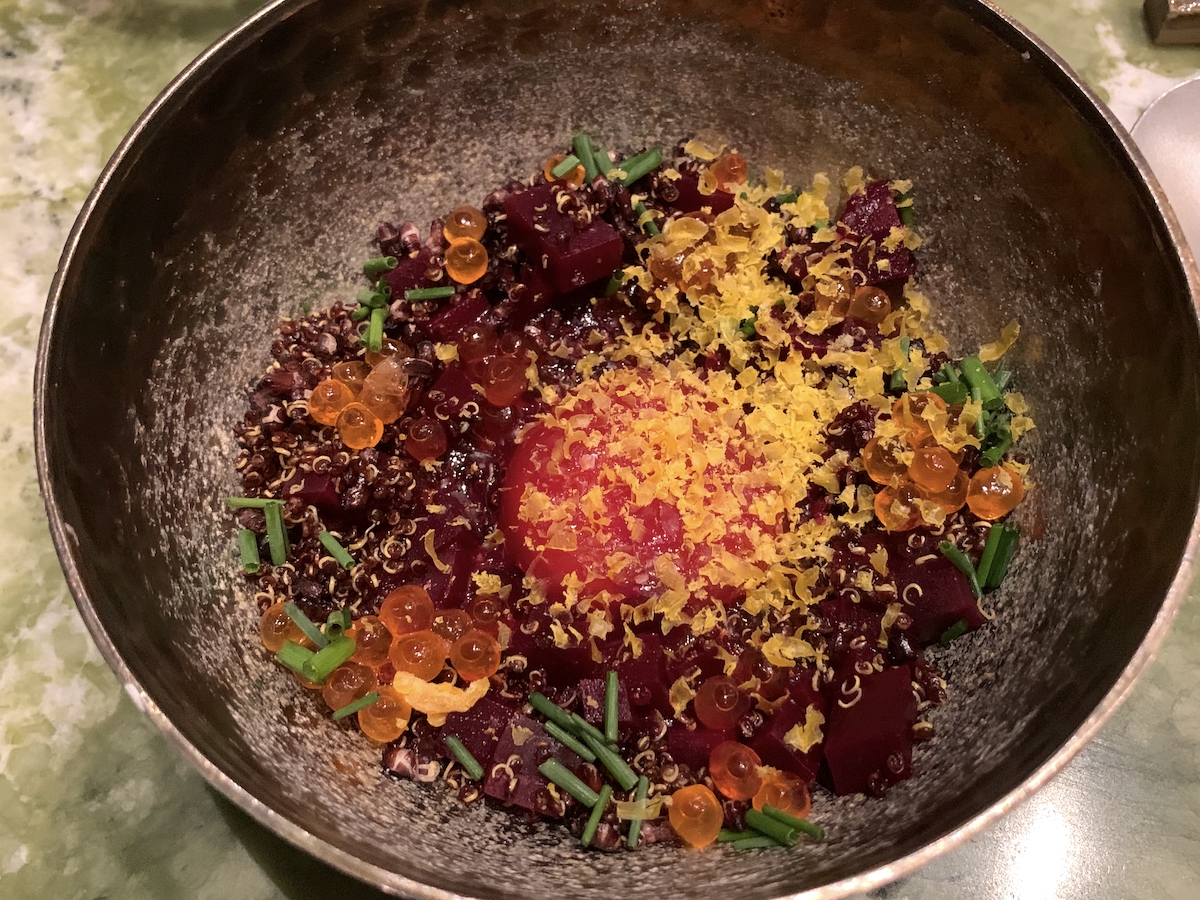 A beetroot and smoked eel starter boasting eggs from both land and seais not just visually stunning, it's also a treat for the palate. Crispy quinoa and barely-cooked beet cubes are served atop a soft panna cotta made with smoked eel. Paired with the unctuous cured egg yolk and a sprinkling of chives, it's a truly successful adventure of flavor, texture, and color.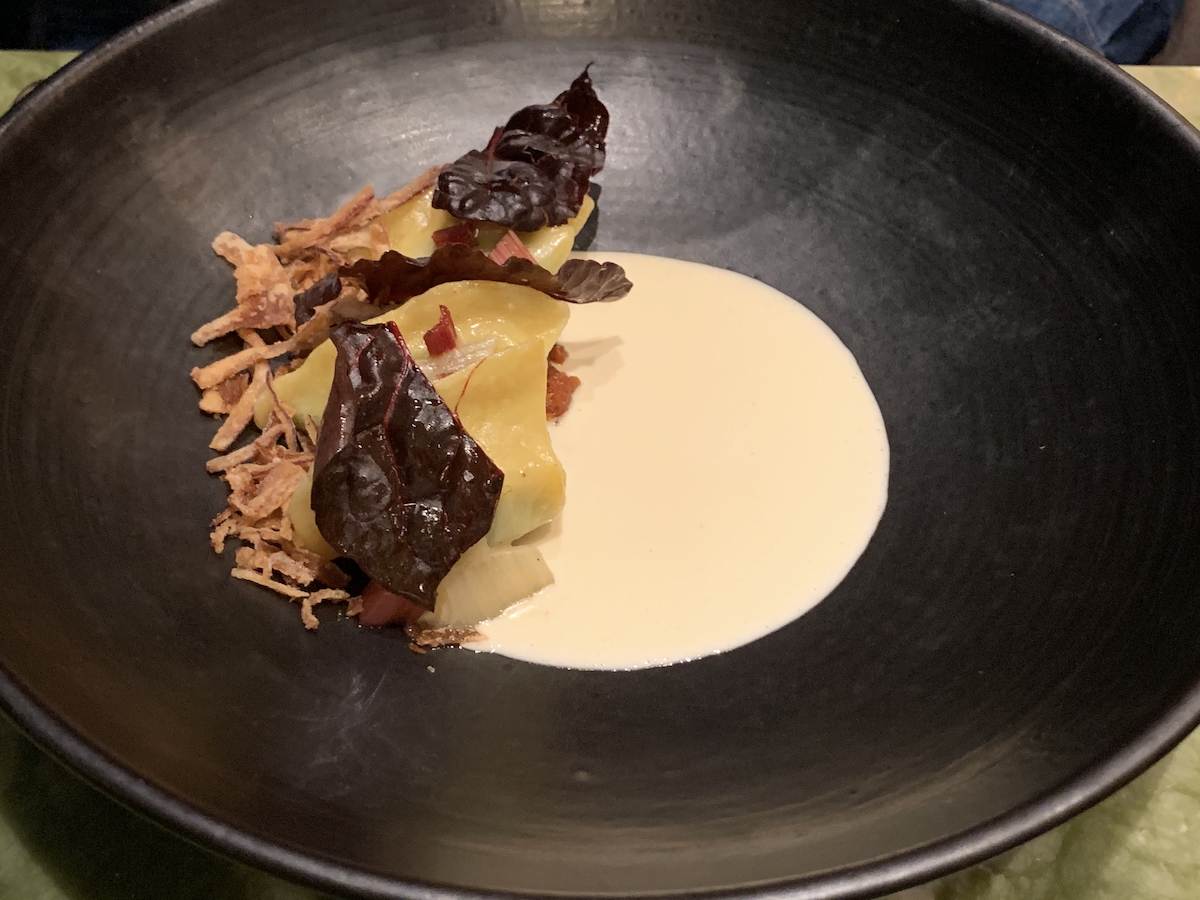 By comparison, a ravioli served with Parmesan foam and rich sobrassada takes far fewer risks but is no less delicious. Moving into the mains, a sauté of seasonal vegetables is similarly delicious yet devoid of risk. It does, however, fill a much-needed gap: a vegetarian main that feels neither like a punishment or a cop-out.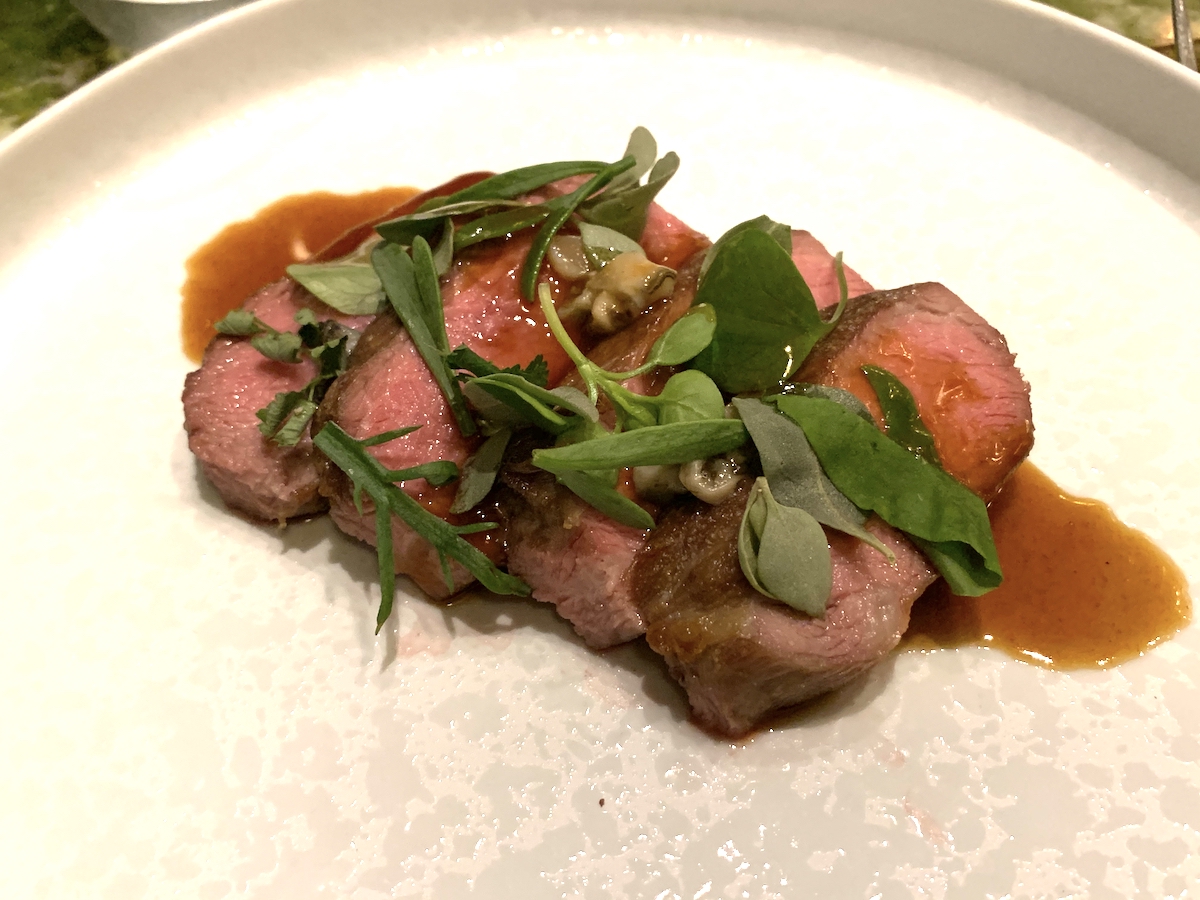 The Bellota pork, meanwhile, may well have been the most successful dish of the day: seared and pleasantly pink on the inside, it was served with an exquisite potato purée with oysters. The marriage of land and sea, of technical acuity and innovation, is Contraste at its best.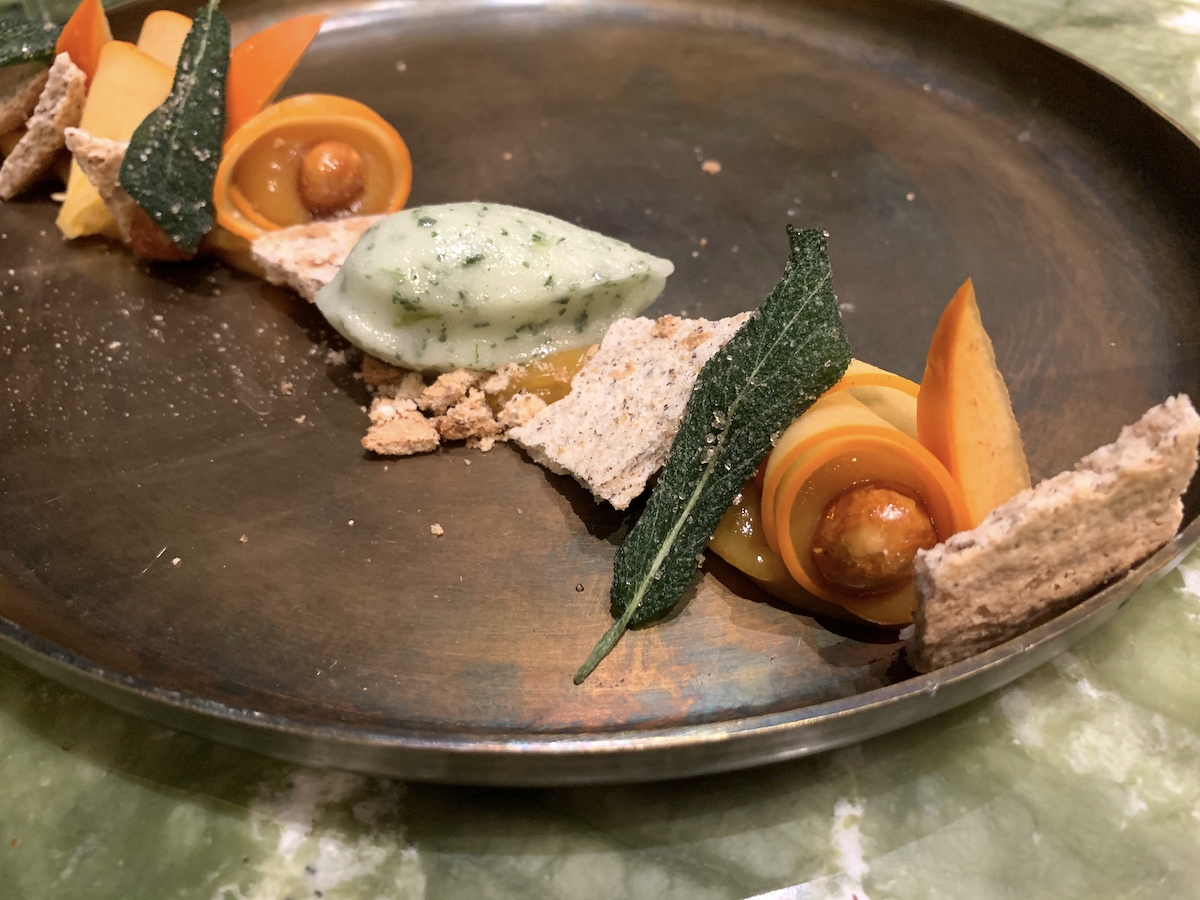 Persimmon has been omnipresent on Parisian dessert menus this season; here, it's served with artistry as an amalgam of thinly sliced rosettes and unctuous purée alongside candied hazelnuts, crystallized sage leaves, and a sage sorbet. The latter packs a wallop of flavor, with a power reminiscent of essential oil slowly taking over the palate in a truly pleasant way. The persimmon nevertheless gets a bit lost among the different treatments of sage. In fact, it seems much as though the dessert is less a sum of its parts than it is an assembly of elements that don't have any rhyme or reason together.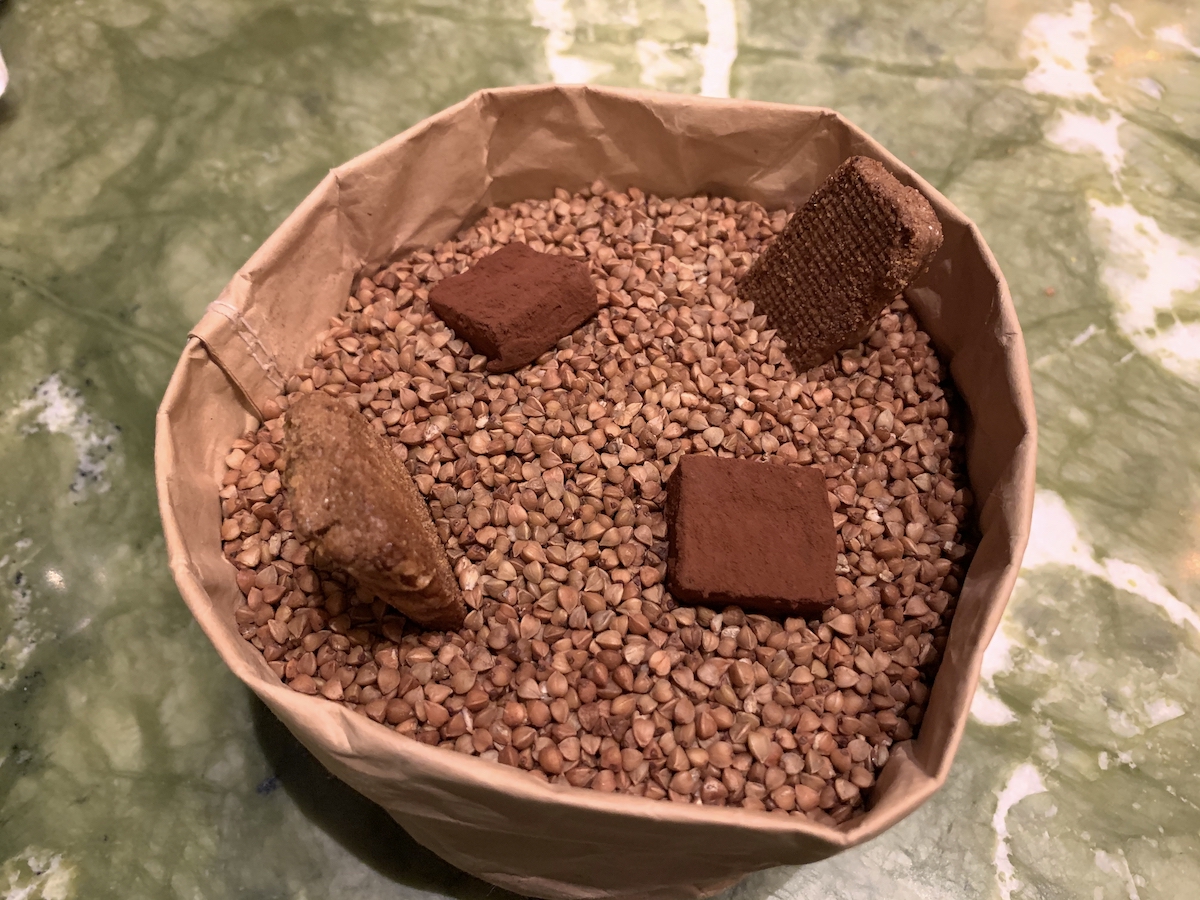 Service throughout the meal is present and cordial but at times ill-informed: when more counsel was requested, for example, regarding certain techniques or the varied wine list that effortlessly walks the line between conventional and natural bottles, old and new vintages, flowery responses stood in for facts. Overall, however, Contraste is a promising spot bringing ingenuity and innovation to a neighborhood that sorely needs it.
Contraste in Pictures
Shallot amuse bouche

Contraste dining room

Potato purée with oysters

Fresh bread
In Other Words
Le Monde (2019) highlights the design contrasts of this restaurant's dining room before delving into praise of the "sharp sense of pure taste" shared by the chefs. "In this Contraste," writes the journalist, "there is neither duel nor conflict, but a simple adhesion to the principle of elegant humility."
Figaro Madame (2019) lauds Contraste's respect for the seasons, noting the restaurant's balance between gastronomic and accessible cooking. The reviewer nevertheless spends quite a bit of time concocting odd mathematical periphrases, highlighting the fact that "no fewer than two" young chefs "barely 50 years old combined" are turning out refined cuisine "that echoes rurality, earth, and culture."