Vaccine + PCR test to enter France on June 9
Back in May, the French government announced that it would open its borders to vaccinated travelers on June 9 as long as they were in possession of a passe sanitaire (health certificate). That left us rejoicing, but also wondering for weeks what this mystery certificate might consist of, and how to get it. Today, just five days before the reopening deadline, France scrapped any mention of the passe sanitaire and instead clarified the following:
Vaccinated travelers from "orange" countries including the U.S.A., Canada and the U.K. will also need a PCR test no more than 72 hours prior to departure, or an antigen test that's no more than 48 hours old. Unvaccinated travelers from orange countries like the U.S.A., Canada and the U.K. may enter with a PCR or antigen test but they must also provide a pressing reason, take additional tests upon arrival, and must self-isolate for seven days.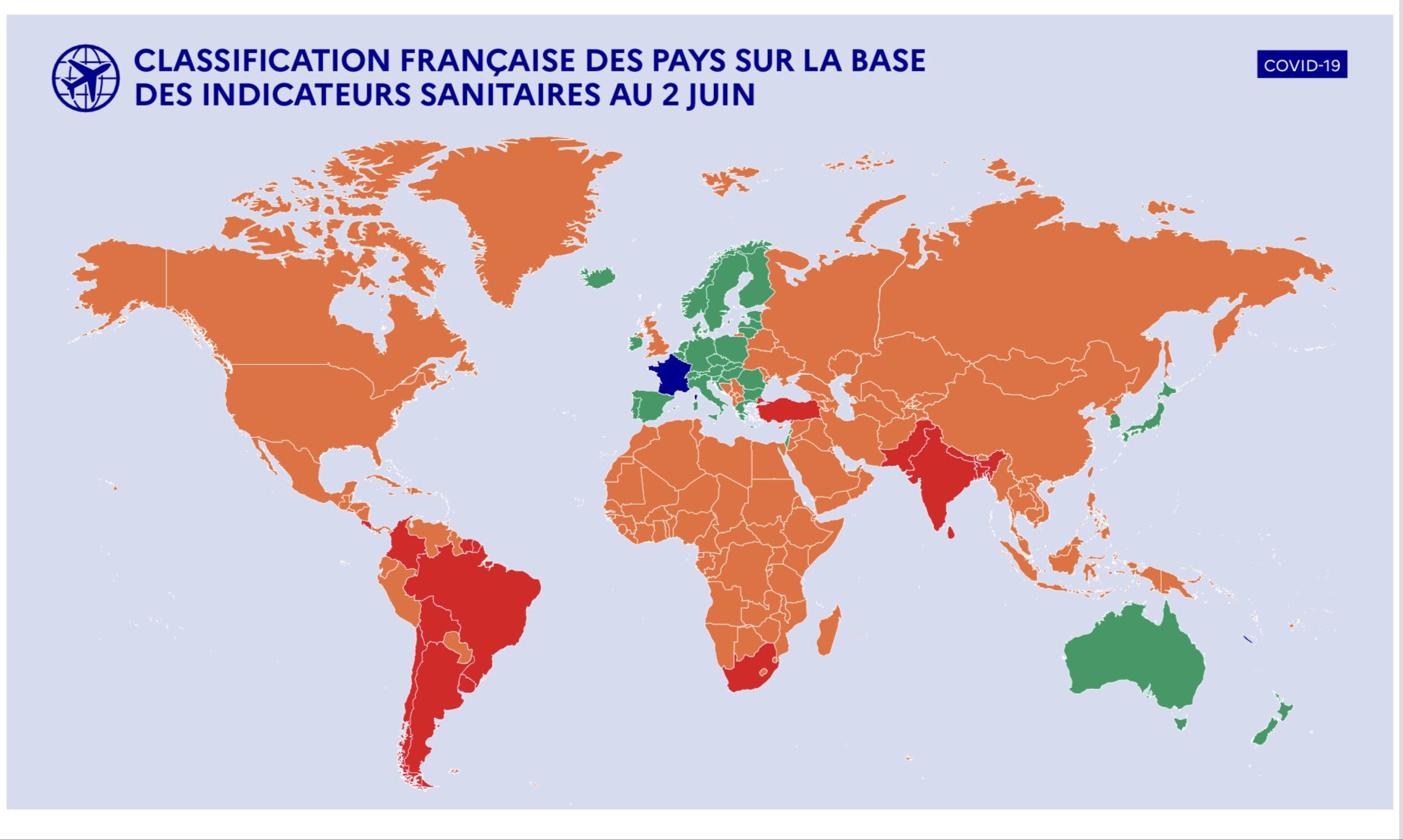 There are no restrictions on vaccinated travelers arriving from "green" countries including all EU countries, Australia, Israel, Japan, Lebanon, New Zealand, Singapore and South Korea.
France is currently more welcoming than the rest of Europe toward visiting Americans, Canadians, and Brits. The European Council on June 3 updated its list of countries that are deemed safe but did not include the U.S.A., Canada or the U.K. While this is likely to change in the coming weeks, travelers from these country who enter Europe through France will for the moment still face quarantine or testing requirements upon crossing an E.U. border.
In short, vaccinated Americans, Canadians, and Brits are allowed into France from June 9 with a PCR or antigen test. Unvaccinated travelers from these countries have to jump through a lot of hoops. Australians, New Zealanders and other travelers from "green" countries with very low COVID rates face no restrictions in entering France or crossing EU borders.
In Paris, outdoor terrasses and museums are already open, and restaurants will begin serving indoors on June 9. We're also relaunching our celebrated food tours on June 9. It's going to be a great summer!
Photo by Emily Monaco