Guy Savoy is a fine dining restaurant inside the Monnaie (Mint) de Paris in Saint-Germain. It holds three Michelin stars, and was once once included among the World's 50 Best Restaurants.
I've been to Guy Savoy three times, and the only time I was impressed was the first. It was 2010, and I was the guest of a woman who routinely accepts freebies in exchange for crowing about the restaurants online (I was unaware of this at the time). I was new to this level of fine dining, and the service and dishes seemed extravagant and lovely.
I returned in 2014, during a year when I was anonymously testing every Michelin three-star restaurant in Paris. The service this time felt hackneyed and the cuisine, by comparison to the other three-stars, was beige and boring. In particular, I found the dessert service with its cart full of soft puddings to be a little babyish. However, the price at lunch was one of the lowest among the three-stars, and they were offering a daily lottery for an even lower-priced lunch menu to introduce more people to fine dining. Guy Savoy fell near the bottom of my ranking of three-star restaurants, but I was impressed by their effort to make this sort of dining more accessible.
In November 2015, I booked to dine at the new space after Guy Savoy moved from the rue Troyen to its current location inside the Monnaie de Paris. I gave a credit card to guarantee my reservation, which is still required. Then, a few days before my reservation, a massive terrorist attack occurred. Nobody was in the mood to leave the house, much less celebrate. I asked to postpone my reservation and was refused. I tried multiple times to explain that I still wanted to come, but at a later time when we could better enjoy an extravagant meal. I was told that I would forfeit 500 euros if I didn't come at the reserved time.
That felt like too much money to lose, and so we went – a big mistake. I fumed through every course. I hated the space, which is stunning. I detested the staff, who were kind. I was mad at every dish, even the delicious lièvre à la royale. I'm still furious, seven years later, that Guy Savoy refused to extend a moment of grace during a difficult time. My own company was refunding tens of thousands of euros every day for cancelled food tours. It was the right thing to do. That Guy Savoy refused the same courtesy still galls me to this day, and I will never return because I can't be objective about them.
11 quai de Conti, 75006
Open Tuesday-Friday for lunch and dinner
Open Saturday for dinner only
Closed Sunday & Monday
Reservations online or at +33 1 43 80 40 61
---
OUR PHOTOS OF GUY SAVOY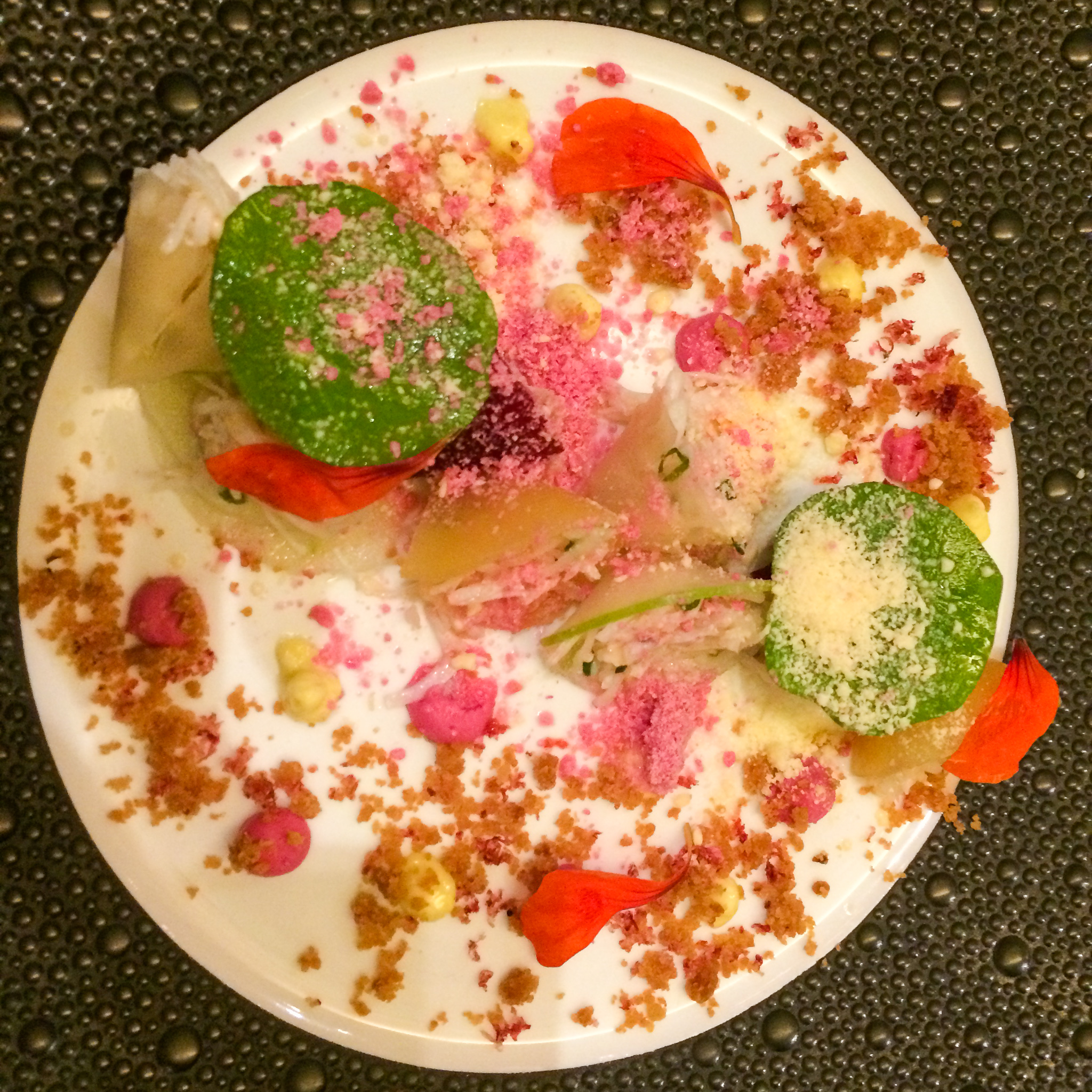 ---
IN OTHER WORDS
Reviews from the new location at 11 quai de Conti, 75006:
Patricia Wells (2015) "Savoy constantly works to capture the essence of an ingredient and bring it to your palate: His pea soup, made with peeled peas (!) and a puree of that regal vegetable, topped with a soft-cooked quail egg, blends on the palate with intensity and clean, welcoming, spring flavors. And there are new dishes — such as salmon "cooked" on dry ice at the table – with the fresh, brilliant strips of salmon embellished by an avalanche of varied citrus, including lemon, lime, and the rare Australian caviar citron, sporting little, citrus-flavored beads that look just like the caviar of our dreams."
The New York Times (2015) "The new restaurant sits at the top of a grand, red-carpeted stone staircase decorated with medallions and laurel wreaths. A series of dining rooms in shades of anthracite and brown are set along windows 10 feet high that offer a view of the Seine."
Reviews from the previous location at 18 rue Troyon, 75017:
Condé Nast Traveler (2015) "Each spring, I make it a point to visit at least four Michelin-three-star restaurants, and in the end this one always lands on the top of the list. Try the veal however he cooks it, the famed artichoke and black truffle soup, oysters in any form, and his remarkable desserts."
Alexander Lobrano (2010) "… even though he's occupied a place in the pantheon of great French chefs for many years, Savoy was suddenly cooking vivid, inventive and stunningly good new dishes…"
Simon Says (2007) "Le service est toujours aux petits soins… Pourtant, le repas débuta à l'envers…"