Le Bon la Butte serves classic French dishes with a contemporary twist in Montmartre.
102 ter Rue Lepic, 75018
Open Friday–Sunday for lunch & dinner
Open Wednesday-Thursday for dinner only
Closed Monday & Tuesday
Reservations online or at +33 (0)9 70 93 55 52
---
Authentic bistros are not super on-trend in Paris these days, but that didn't stop four friends from opening this simple spot in touristy Montmartre, otherwise a beacon of industrial, overpriced cuisine.
The menu features a keen balance of contemporary, neo-bistro fare and dishes that could have walked out of a time-locked version of Paris best known to armchair travelers and Woody Allen. Frogs' legs – deceptively difficult to come by in the modern city – remain true to tradition with a parsley and garlic scented sauce. A massive plate of Auvergnat beef-and-pork-stuffed cabbage evokes the comfort food of central France.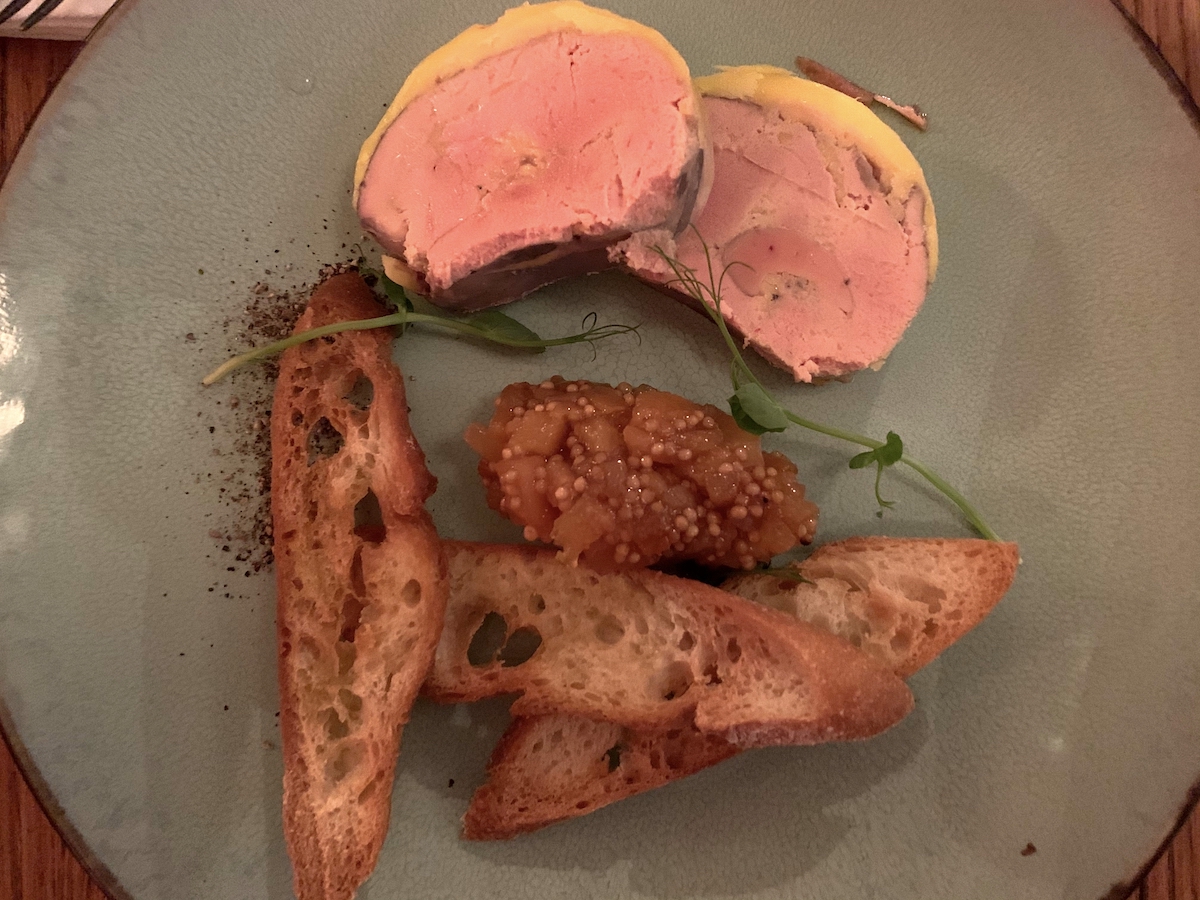 A dish of house made foie gras terrine is infused with green tea and served with a slightly sweet relish with mustard seeds; toasted baguette slices replace the more traditional brioche. A waiter wastes no time in reminding us (lowly Americans) that foie gras should never be spread on bread but rather placed there. I would have been happy to acquiesce if the slices were a bit thinner; as it is, spreading is the only way to get an even somewhat ladylike mouthful, tasty as it may be.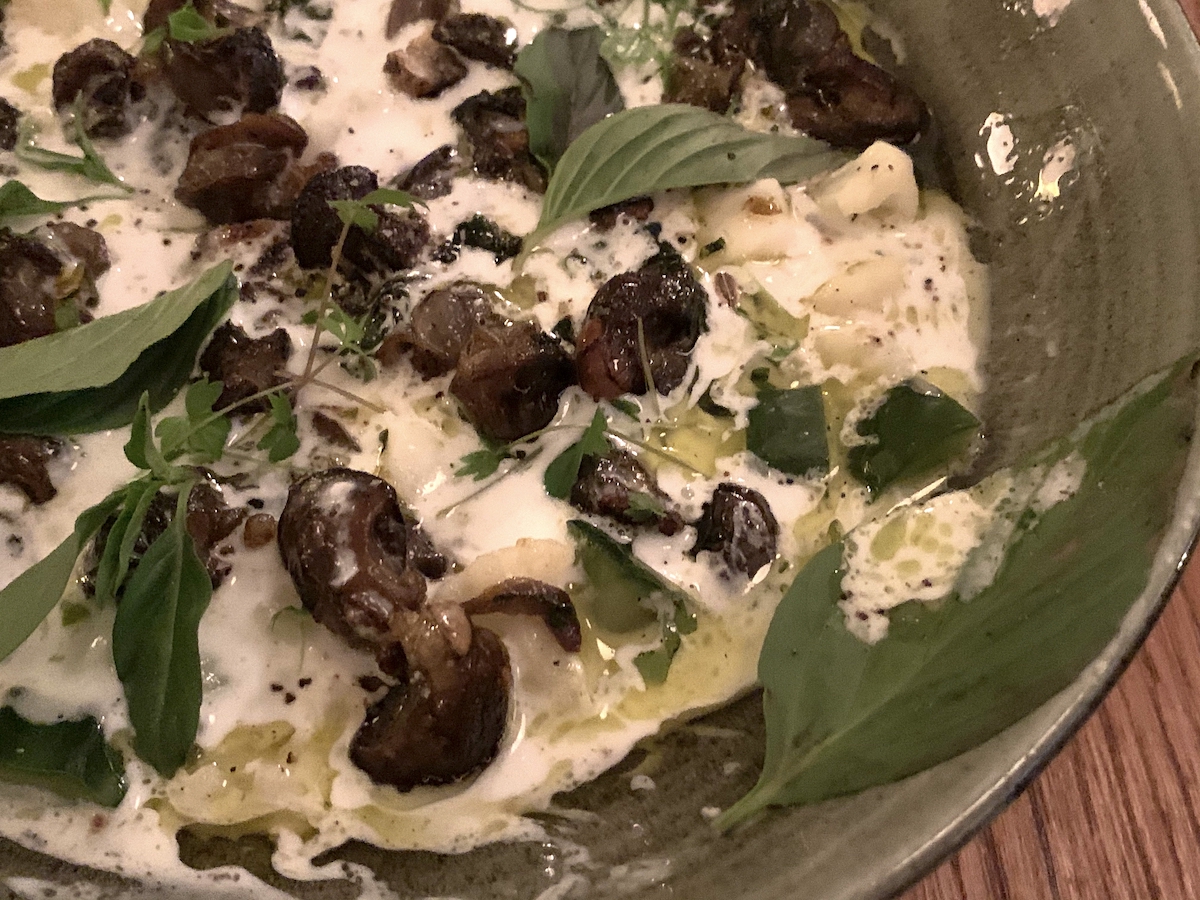 Contemporary fare often takes a cue from international flavors. French snails are served in a coconut and lemongrass broth with a generous sprinkling of Thai basil. Unfortunately, the large portion and lack of spice (or, for that matter, enough salt) makes the dish somewhat too heavy and devoid of nuance.
Dessert ranges from traditional pastry, like baba au rhum, to modernized iterations of classics, like a deconstructed fraisier or chocolate cake with yuzu sorbet.
Portions here are enormous – possibly a nod to the predominantly Anglophone clientèle flocking here, if not for the restaurant's creativity, for its unbeatable location just a bit downhill from Montmartre's famous Sacré Coeur basilica, for its a beautiful bay window overlooking the neighborhood's picturesque cobbled streets, for its 11€ kids' menu, or for its ever-evolving, seasonal veggie plate that promises that even plant-based diners will have something to enjoy. While not show-stopping, meals here are made fresh and served with a smile, and this, if nothing else, makes Le Bon la Butte a standout in the neighborhood.
---
OUR PHOTOS OF LE BON LA BUTTE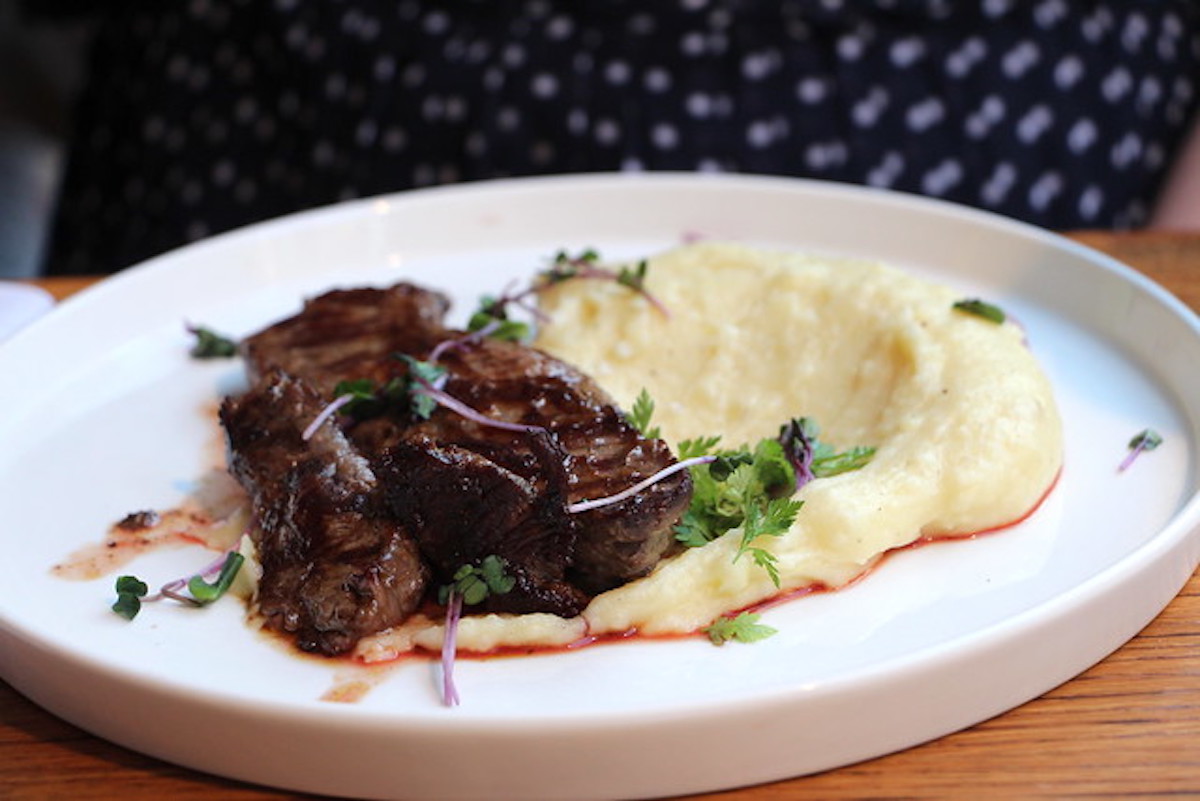 IN OTHER WORDS
Le Figaro (2018) loves the "neoclassical" dishes at this bistro, though it notes that some, particularly a poached pear dessert with coffee and Pastis cream, are a bit too busy.
Restos Sur le Grill (2018) praises Le Bon la Butte for standing out among the "cliché" and "industrial" tourist traps that make up most of the neighborhood addresses, calling it "nice without being transcendent."
newtable (2018) notes that the restaurant embracing its Frenchness, with "generous" dishes that evoke French childhood favorites. A special nod is given to the restaurant's appropriately French accented wine list.