Le Clarence is a fine dining restaurant in a private Paris mansion near the Champs-Élysées. It opened in 2017 and holds two Michelin stars. In 2022, it ranks #28 on the World's Best Restaurants list. The luxurious space is owned by Prince Robert of Luxembourg and was decorated to evoke the Château Haut-Brion in Bordeaux, which he also owns. It's gorgeous.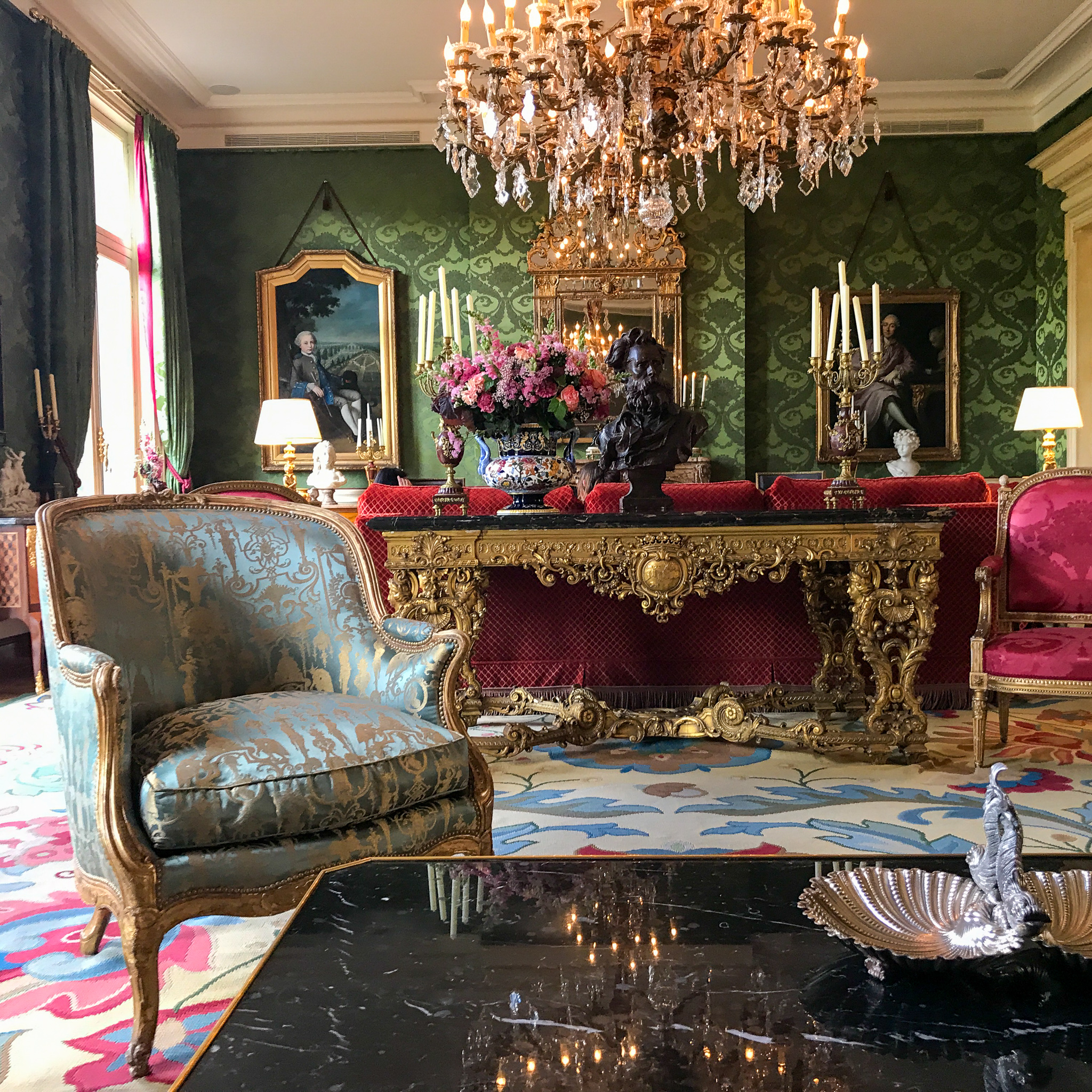 Dining here is a chance to peek behind the curtain and live like an aristocrat for a few hours, and for prices that are not yet outrageous. Lunch is priced at 110€ (4 courses), 150€ (5 courses) or 210€ (6 courses). Dinner is 240€ (5 courses) or 320€ (7 courses).
But let's talk about the food. I strongly disliked chef Christophe Pelés food when I first encountered it at La Bigarrade, which closed in 2012. I found his flavor pairings to be cerebral and jarring, and his plating to be stingy and unattractive.
There is still a thread of this running through his cooking at Le Clarence, but these traits are mitigated by the luxe ingredients and plush surroundings. The amuses bouche were lovely, and I was happy to sea a bulot (sea snail) on the table in this context.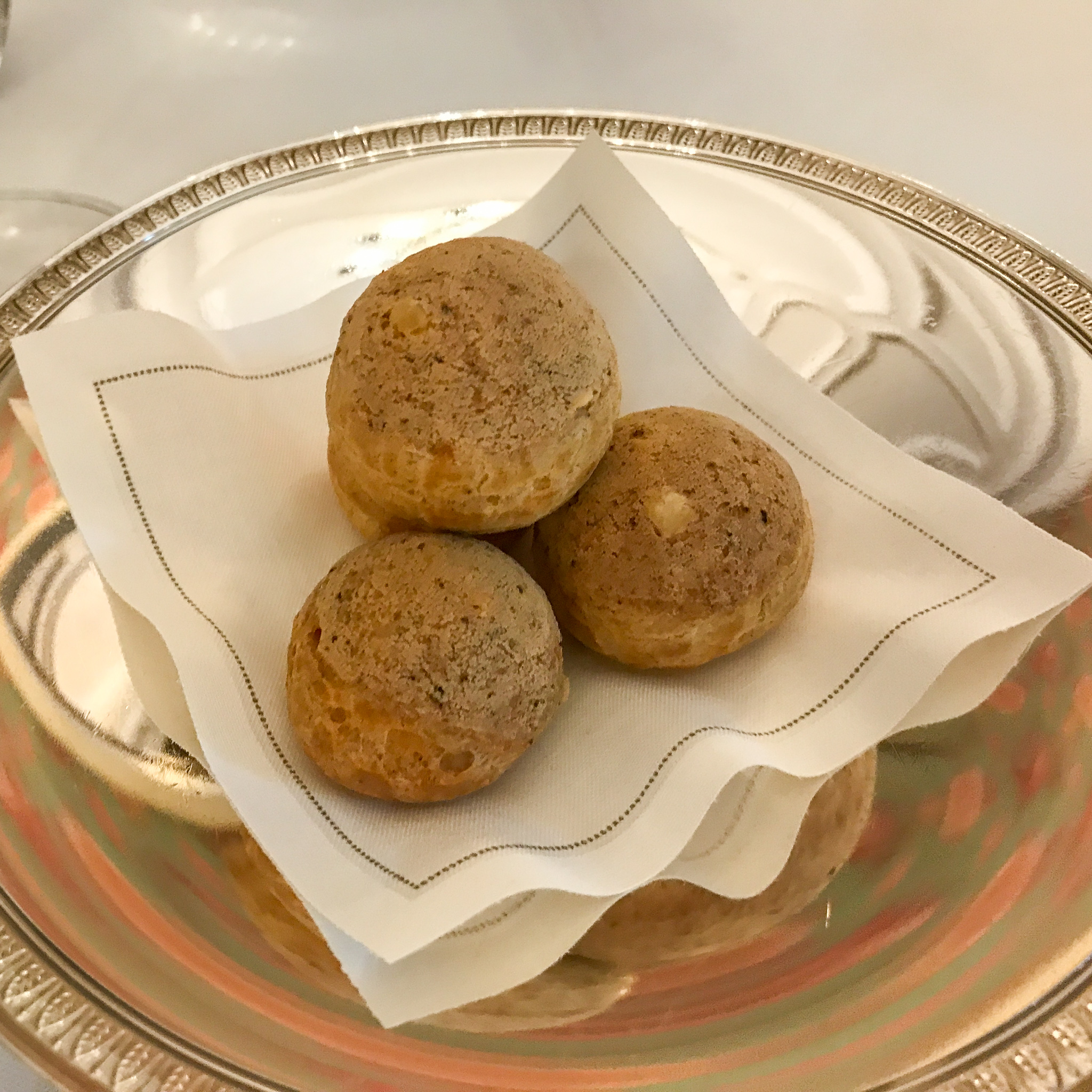 Pelé has opted to forgo more traditional coursing in favor of a smattering of smaller plates. I liked this approach, in part because it allowed me to move on quickly from the plates that I enjoyed less. Pelé is still crazy about contrasting land and sea flavors. Sometimes it works – the pigeon with caviar was delicious – and other combos leave me scratching my head.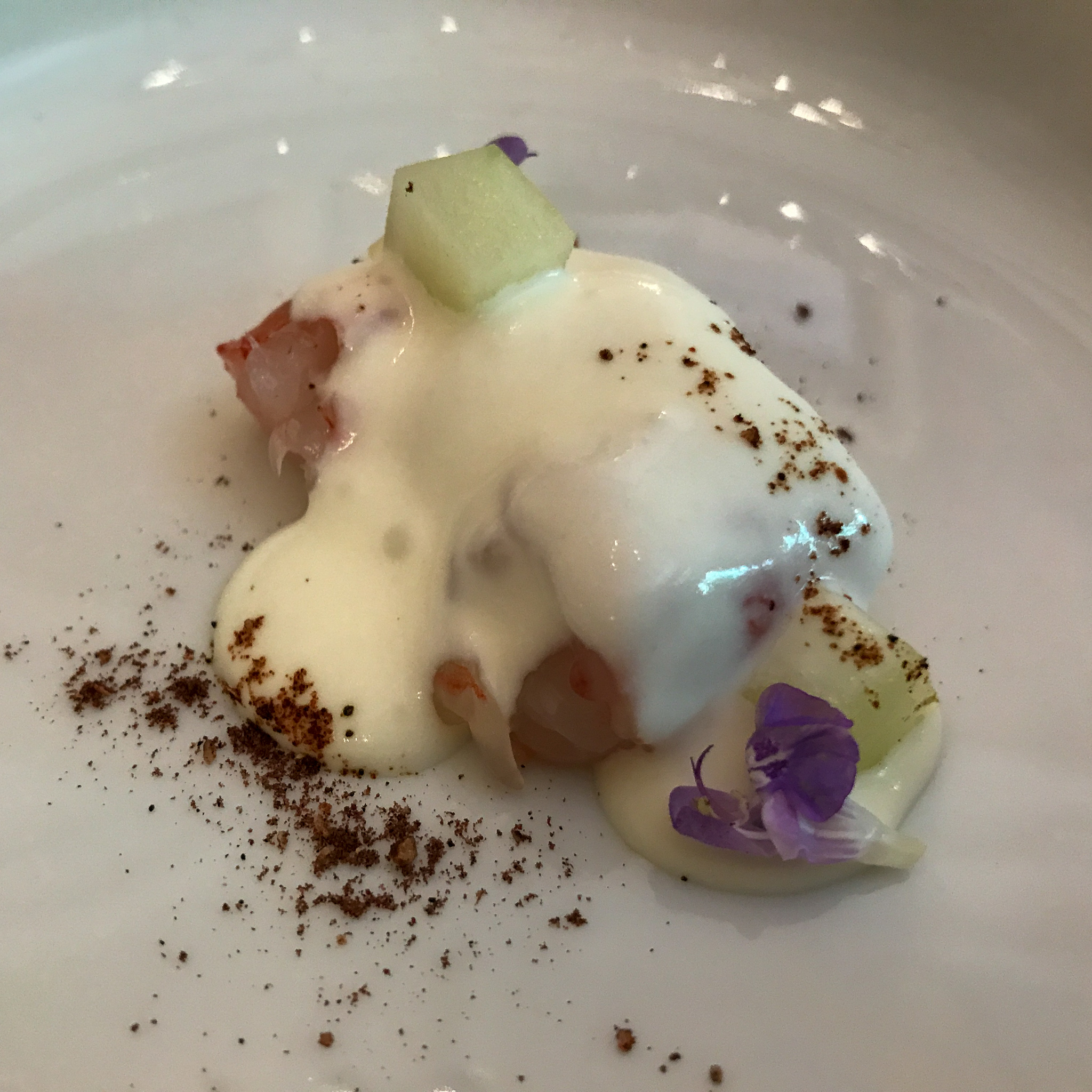 After the main sequence, we moved onto the cheese cart – one of the reasons to indulge in fine dining – and a small constellation of desserts.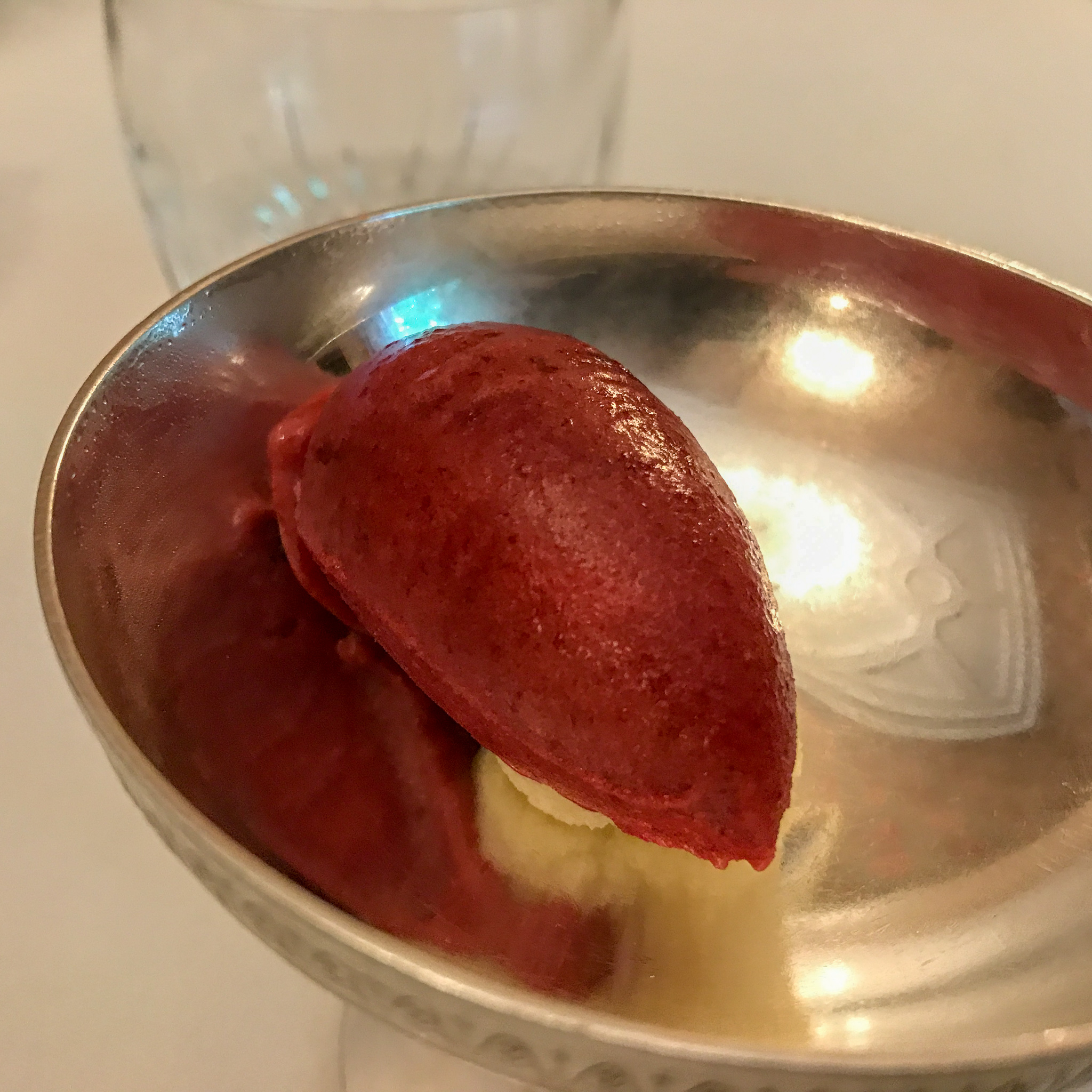 We were invited to take our coffees in the upstairs parlor. Changing locations was fun, and since we were the last customers at lunch, we were able to walk around and explore the other rooms a bit.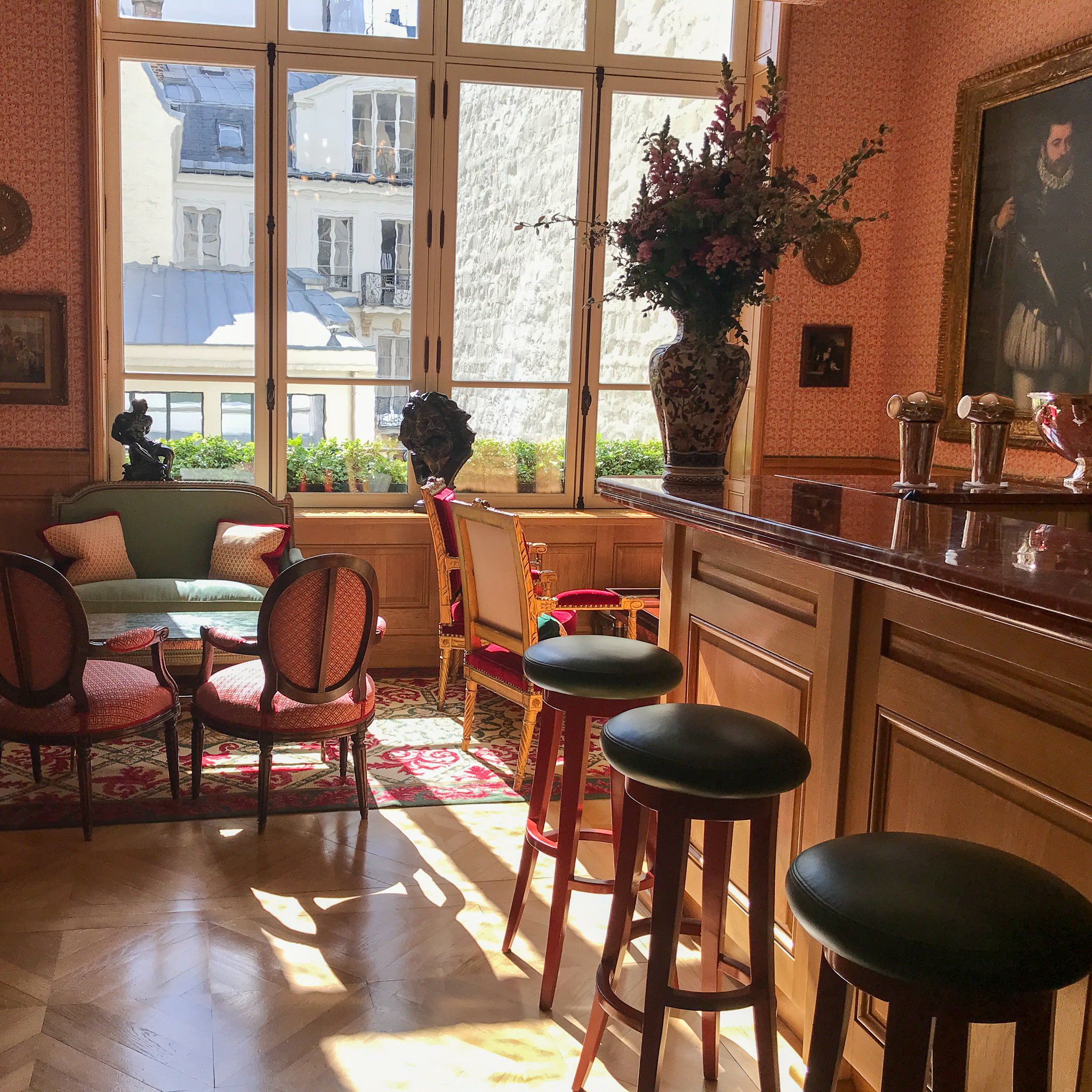 All in all, it was a great afternoon and a chance to play around in a private mansion for a moderate price. I'd recommend going at lunch, when the 110 euro menu is priced low enough that you won't be upset by Pelés less successful experiments.
31 Avenue Franklin Delano Roosevelt, 75008
Open Wednesday-Saturday for lunch & dinner
Open Tuesday for dinner only
Closed Sunday & Monday
Reservations online or at +33 1 82 82 10 10