Address: 13, rue Ternaux, 75011
Hours: Open Tuesday-Saturday for lunch & dinner. Closed Sunday & Monday.
Telephone: +33 1 43 57 89 76
Online Booking / Website / Instagram
Our Most Recent Visit
Sometimes in life we chase after the ones who play hard-to-get and we ignore the nice, stable options who just want to treat us right. Le Villaret is the homely neighborhood bistro that I never appreciated until I stopped looking for love at Le Baratin and Le Repaire de Cartouche. Le Villaret boasts a wine list every bit as interesting, especially if you're looking for a balanced mix of natural and conventional wines, and bottles are served without the side dish of distain that you're likely to receive from those popular boys. Wine is definitely the attraction here, so decide first what you want to drink and then find something on the lengthy food menu to pair with your choice. On a recent visit, I pounced on a 2011 Chablis 1er Cru from Raveneau (80€) and enjoyed some lovely if not life-changing monkfish medallions in lobster sauce (30€). There's also a three-course menu for only 35€, and plenty of moderately priced wines. For people who love wine and want to enjoy a special bottle (or four) and some classic bistro food, Le Villaret is currently one of most reliable options in town.
---
Le Villaret in Pictures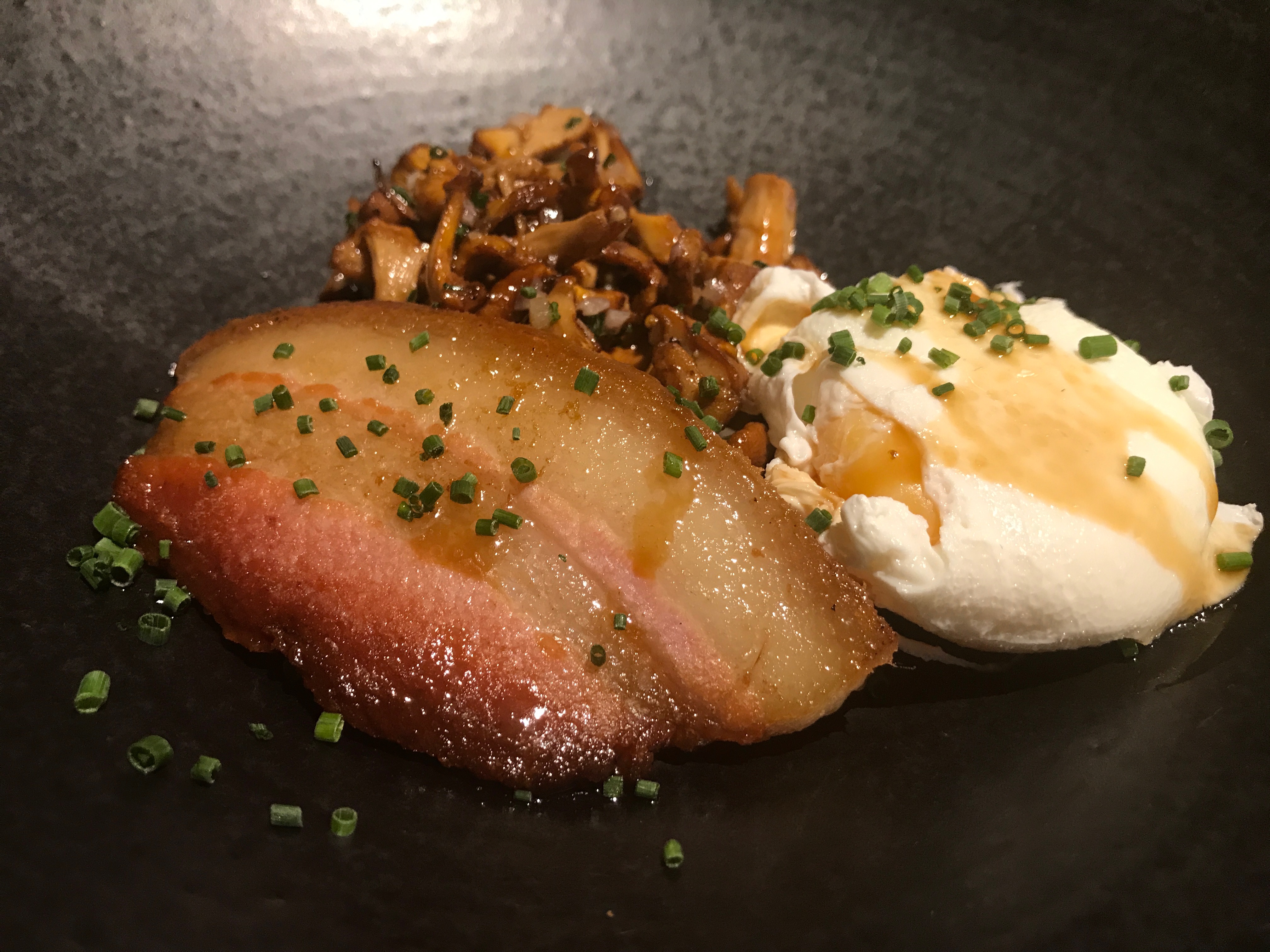 ---
In Other Words
Le Fooding (2016) says that "Le Villaret recently got a makeover and lost a little of its old-fashioned charm. But that doesn't matter much, given that Olivier Gaslain has upheld the standards of his good ol' regional cuisine and is back in the kitchen. With big price tags (dishes from €24 to €40) and entirely rustic recipes, the menu proudly shows off: lamb brain beignets with sauce gribiche; smoked duck tartare; monkfish ragout with a creamy lobster bisque… The wine list is the strong suit of the house, with the great classics (Château Rayas, Coche-Dury…) and more modest bottles that are just as interesting."
Le Figaro (2011) is reminded of a provincial auberge with forgettable decor, but says Le Villaret is greatly appreciated for their wine list and for the simple market cooking magnificently prepared. Great for people who love good food without pretension.
Gourmet (2008) says that "Oberkampf is also a great bet for wine lovers. Le Marsangy, a relaxed and friendly bistro with very good food, has an excellent wine list, as does the consistently good Le Villaret."