Mensae is a contemporary French bistro not far from the sprawling Buttes-Chaumont park. Comfort food like frogs' legs dripping in garlic butter and crispy pork belly with braised cabbage share space on the menu with brighter fare like confit trout with beets and horseradish, or a falling-apart lamb shoulder with creamy beans and preserved lemon. They offer lunch menus at a lunch menu at 29€ and 34€, and a three-course dinner menu for 49€. A six-course tasting menu is available at lunch or dinner for 64€.
MENSAE
23 rue Melingue, 75019
Open Tuesday-Saturday for lunch & dinner
Closed Sunday & Monday
Reservations online or at +33 1 53 19 80 98
Their Instagram / Our Instagram
OUR PHOTOS OF MENSAE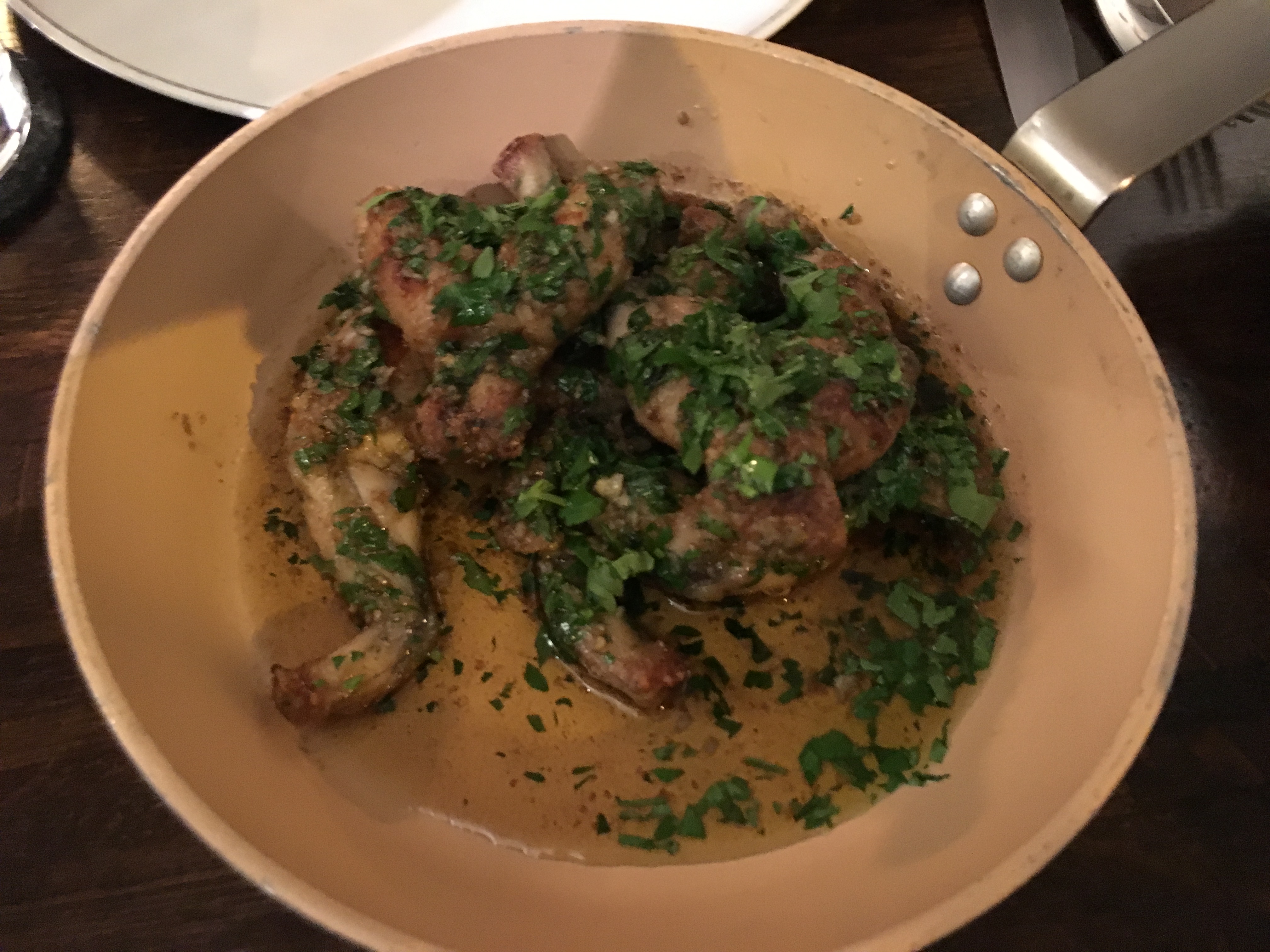 IN OTHER WORDS
Le Monde (2016) François Simon says to count on spending €100 for two people sharing a nice bottle, unless you go for the €20 lunch steal. He's charmed by the food – merlan (whiting) with crisp skin and fresh peas, on this visit – and praises the very kind service for elevating his meal.
Chocolate and Zucchini (2016) Clotilde Dusoulier selectes this as one of her Paris Favorites, calling it "A youthful bistro offering a contemporary, vividly flavorful French cuisine."
Table à Découvert (2016) Caroline Mignont says that chef Kevin d'Andréa is creating simple, nourishing bistro dishes that have been updated for modern times. Old fashioned rigor, like beef stock that's been simmering every day since 7am, is a sign of his "vigor, passion and sincerity."
Paris Bouge (2016) For these guys, there's nothing incredible about the decor, but what's happening around the table is noteworthy. They're especially fond of desserts like caramelized pear with buttermilk ice cream.
Alexander Lobrano (2015) "Our starters were excellent. Bruno's pastry-enclosed terrine de gibier (game) was unctuously rich and autumnal, with a bright garnish of sweet-and-sour pickled vegetables, and my leeks with a mimosa garnish (sieved hard-cooked egg) were gently marinated and delightfully accompanied with crispy croquettes of de-boned calf's feet."
John Talbott (2015) John reminds us that Mensae is a project from two Top Chef alumni, and, during his first visit in December, raves about a fresh herring and vegetable salad, followed by foie gras raviolis "with a wild mushroom sauce that tasted almost like truffles." He returns the following May and raves about tender octopus and a strawberry pistachio dessert.
Time Out (2015) "But the food – predominantly traditional French dishes with a modern twist – is very impressive. The kitchen specialises in sharing plates, such as frogs' legs with garlic and parsley served in a saucepan, which is simple but perfectly done, or a comforting dish of pork cheeks cooked in a brilliantly potent stew and flanked by a side of creamy polenta."
SUBSCRIBE TO OUR NEWSLETTER